Link-Assistant.Com | Posted in category
Blogging
Google Plus
GuestBox
Social Media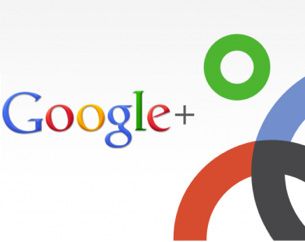 guest post by Ann Smarty
When it comes to basic social networking on a totally personal level, there are three real contenders that are fighting for dominance over the market. At the top of the tier is Facebook, the current victor, if by a short distance. Next is Twitter, which has become wildly popular, especially for celebrities who enjoy quick updates and access to fans. Last, we have Google +. As the new kid on the block, it is still gaining traction as it begins to establish loyal followers who have made the switch from the other two.
But when it comes to generating comments and having general user interaction, which of the three is the most beneficial? Tradition over the last few years has taught us Twitter, right? Actually, it turns out that Google+ might be becoming a valid (and surprising) bit of fierce competition in that regard.
Google+ To Reach Out
I would have honestly never expected Google's social media platform to take off as it has, much less to gain as much momentum as it is. The company has tried their hand at the social networking game many times (remember Wave?), and usually with disastrous results. Yet, Google+ seems to be here to stay, and is not mentioned when thinking of the top profile sites on the web.
As huge as Google is, its social media product was surprisingly launched incomplete in features, full of bugs and controversial policies. It was almost instantly called a fail for a good number of reasons.
The question is, how does it really fare as a way of reaching out to readers and potentially marketing a product, service or person? User interaction is an important part of any social marketing efforts, which is simple with Twitter and Facebook.
Actually, a lot of people have been reporting greater results. Simply because they are getting more comments per smaller number of followers through Google+. For example, they will have 20,000 fewer followers on Twitter than in their Google circle, but will still get 10 or 20 more replies to a post than from a tweet.
This might not seem like a huge deal, given the small flux in posts. But when placed against the number of readers it shows a significant trend that might be an indicator of things to come. Specifically that while there are not as many people on Google+, they might be more willing to interact than on Twitter.
Why Is This?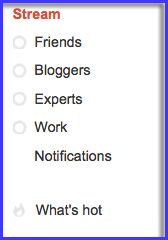 The reason is impossible to say for sure. But if I had to guess, I would say it is because of the more exclusive nature of Google+. There are fewer companies or official profiles to follow, and so the updates aren't lost in the stream of information. Or perhaps they just have less to distract and so pay enough attention to warrant a response.
Besides, Google Plus makes it easy to filter your stream to get more relevant updates from friends.
Tips!
Whether you believe in Google Plus or still doubt its future, it may be a smart move to embrace it right now for the simple reason: it is easier and more effective to interact with the following.
Create the Google Plus page for your business right now (it's predicted to be huge!)
Whenever you plus a page using the Google Plus button, make sure to comment. Unlike Facebook where your "like" always goes to your feed, your Google Plus page will be updated only with the commented vote
Make sure to filter your stream by "circles" to get updates from friends you have different relation to
Make sure to tag people you mention: this way they will be notified by email of your update. Use + and start typing the name. Always thank those who tag you in updates:
Conclusion
Both Twitter and Google+ are valuable tools, and anyone who has the slightest bit of experience in today's online marketing world will not be surprised by this fact. What might come as a shock, however, is just how relevant Google's networking platform might actually be.
What are your thoughts on the Twitter VS Google+ debate? Let us know in the comments.
About the author
Ann Smarty is a social media enthusiast and blogger. She is the owner of My Blog Guest, the free community matching guest authors with blog owners. Ann is also moderator of My SEO Community, the new site aiming to bring you the top-notch SEO and social media content daily. If you are into SEO and love networking, join MySEOCommunity.com
back to SEO blog