December 10th, 2013 | Link-Assistant.Com
Name: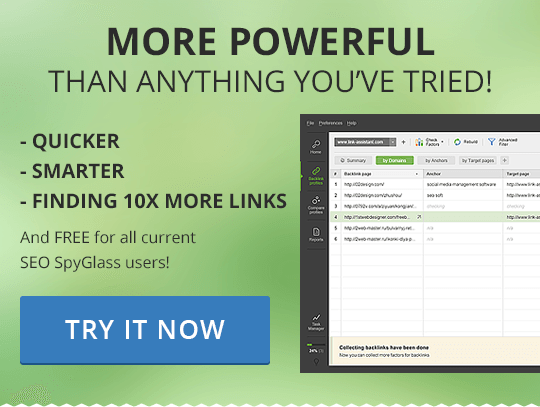 And whether you've tried the tool before or not, you simply have to check it out now!
Why?
Because this is the only tool to:
give laser precision to your link building
and let you easily analyze any site's link profile
And now this unbeatable backlink checker has become much MORE POWERFUL AND CONVENIENT than before and than any other tool you've tried!
This core-deep update of the whole software architecture turns new SEO SpyGlass into a real game-changer in the way you check backlinks.
And you don't have to take our word for that. Just click the link below:
Try new SEO SpyGlass
To bring your backlink research to a whole new level!