Data Export and Report Publishing tasks
For Data Export task, you'll have to select an export template additionally - either select to edit an existing template, or click to add a new one on-the-go.
To automate reporting, in Step 2 you'll need to choose between SEO Audit and Page Content reports.
In Step 4 you'll also need to select a report template to be used for a scheduled task. You can select any of the default templates, or go to Reports module to customize them or create a new one from scratch.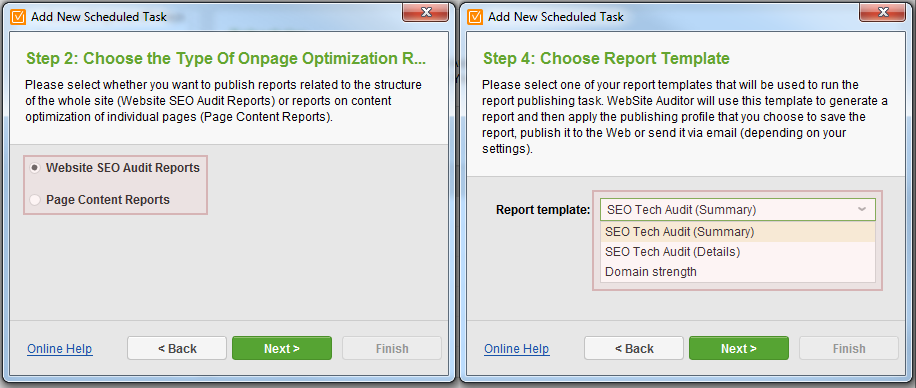 To specify the way your report will be delivered (saved to hard drive, emailed or published), select an existing publishing profile or create a new one. The list of all publishing profiles can be found under Preferences > Publishing Profiles.