How to get domain contact info?
As soon as you have created a project in SEO Spygalss and chosen potential backlink partners you wish to get backlinks from, the next step to take is to contact them and ask them link to your site. That's where you need their contact e-mails. Luckly, SEO SpyGlass can collect this data easily within a few mouse-clicks.
So, to get backlink partners' contact info you should select your potential backlink partners in the workspace, click the 'Update Factors' button at the 'Backlinks Profile' section and if you don't have the 'Contact Info' factor on the factors list, then click the 'Add More Backlink Factors' button.
Then please tick the 'Contact Info' checkox, adding this factor to the list of page ranking factors set by default. Click 'Ok' to apply the changes and 'Next' to start the updating process.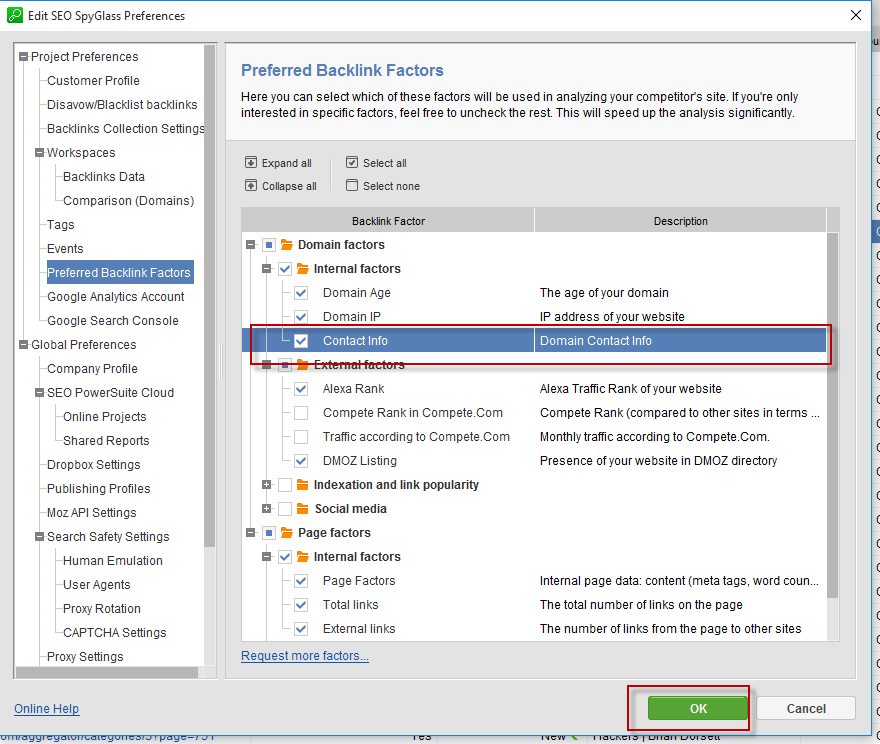 When ready, please make sure you added the 'Contact Info' column to your current workspace. Learn how to do it here.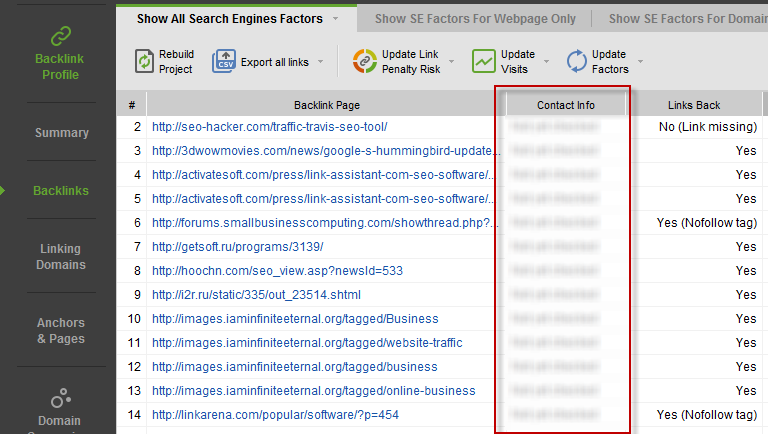 ---
Posted by:
Created On: 26 October 2012 05:01 PM