Do I need proxies for BuzzBundle?
You can use proxies if you want. Here are some typical situations in which proxies can help.
Proxies for personas: privacy & authenticity
Each of your personas can be assigned his/her own proxy (IP address). As a result, the persona's profiles and messages will look as if they originated from a different location. It gives you the following advantages.
You'll be able to create multiple profiles on the same social media site (some of them allow a limited number of profiles for each user).
Foreign-based personas from your project will look more authentic on the web. Let's say, you are in the United States and one of your personas is a Brazil-based supporter of your brand. Working through a Brazilian proxy will help you avoid confusion on social media sites displaying users' IP addresses.
You'll stay discreet. Other people won't be able to see that the persona and you use the same computer or are in the same network.
To enable the feature, you need an anonymous proxy from a country of your choice (there are plenty of them available on the web). Select a persona on the Personas & Profiles tab, click Edit Persona-> Proxy Settings.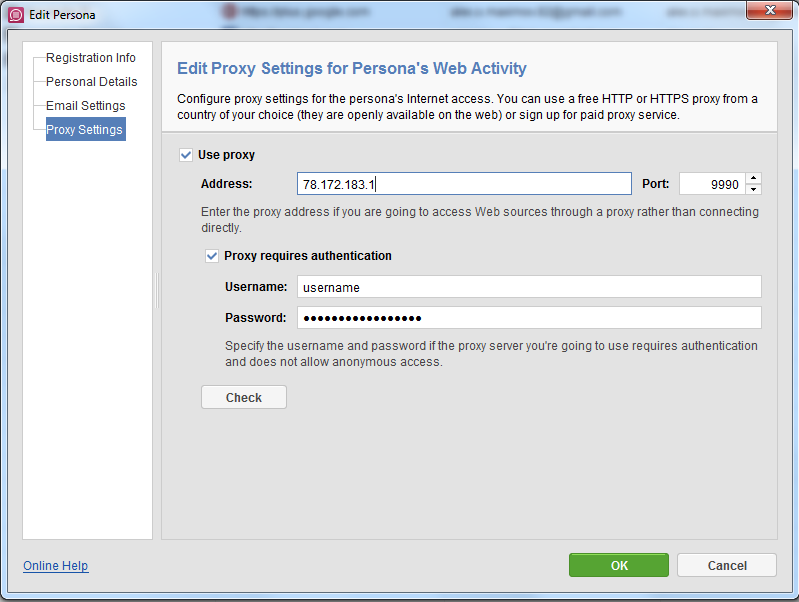 Proxies for searches: fewer temporary blocks
BuzzBundle scans multiple websites for conversations related to your brand and competitors. Using a group of 10-50 proxies can be a powerful measure against various interruptions of its searching activity.
You can enable the feature under Preferences -> Search Safety Settings -> Proxy Rotation.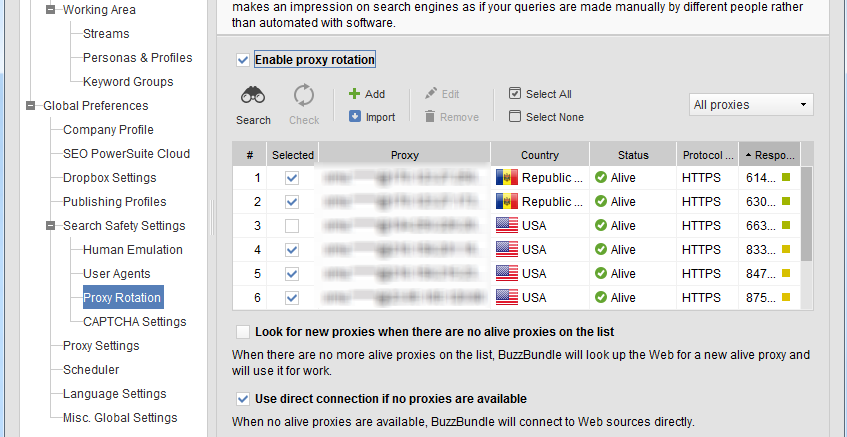 Proxy for Internet connection: staying discreet
BuzzBundle uses the default Internet connection set up on your computer. If needed, it can work through a proxy server. The proxy will be used for all tasks involving web access unless you've got proxies elsewhere (please see the first two usages).
To establish a proxy connection for BuzzBundle, please click Preferences -> Proxy Settings. It will be automatically applied to all of your BuzzBundle projects stored on this computer.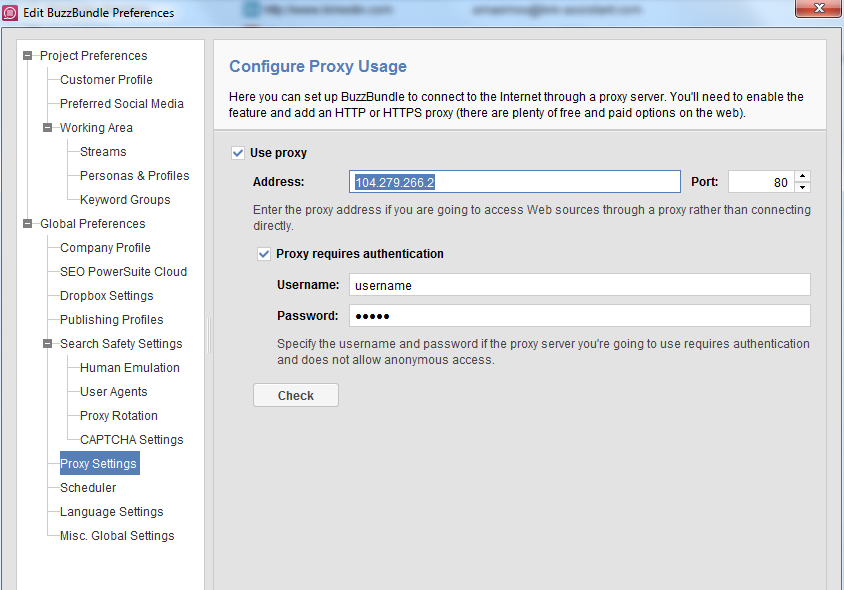 As you see, BuzzBundle is quite flexible with proxies. You can run all tasks through a proxy or set up proxy connections for certain activities. Please feel free to contact us if you need help with the settings or if your case isn't covered here.
---
Posted by:
Created On: 08 November 2012 04:59 PM