How do I find posts related to my brand?
While adding streams you need to specify the list of keywords (keyword groups) that will be used to find posts. When you do that – BuzzBundle will start to find posts that have the predefined keywords. Streams with posts are displayed on the Streams tab. You can initiate updates as often as needed by clicking Find Buzz.

Here's how to maximize the number of results you'll get and improve their quality:
Give BuzzBundle as many clues as you can. Use additional URLs whenever appropriate. Make a rich list of brand keywords: the name of organization, products/services it offers, the names of executives and staff members dealing with the public etc. Consider common misspellings and unformatted links (www.site.com or site.com). Keywords are divided into keyword groups (Keyword Groups section). This is very useful when searching for posts related to this or that topic. Each keyword group includes up to 10 keywords.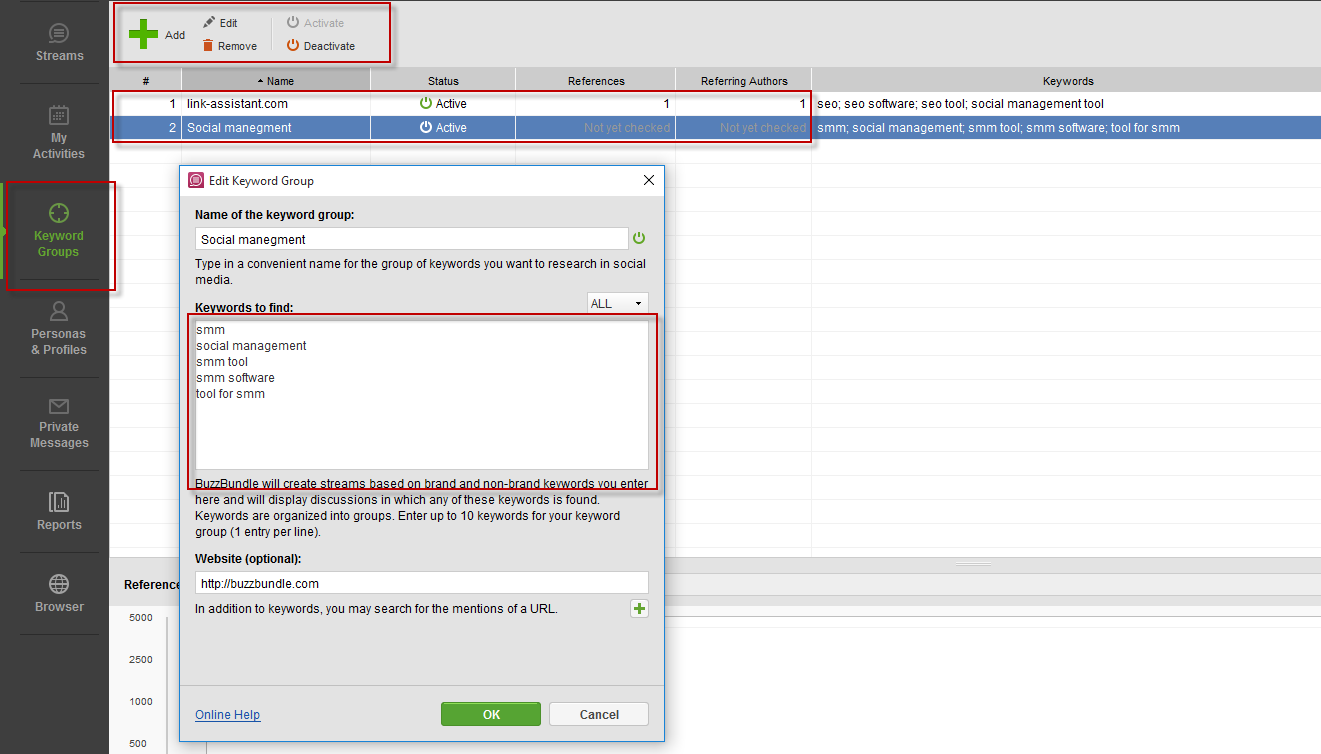 Enable all of the supported social media sites, blogs and forums in Preferences->Preferred Social Media. You may Edit a Keyword group's stream and add any of the available social media to it.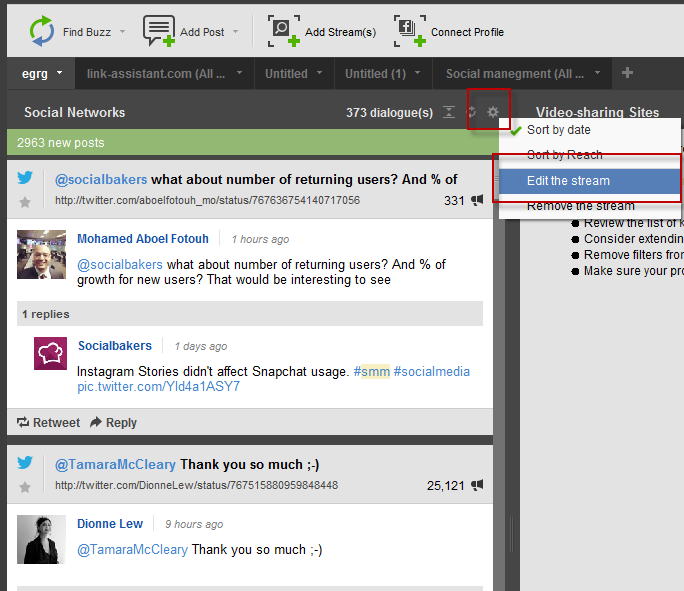 When you update the project, include all types of sites into the check.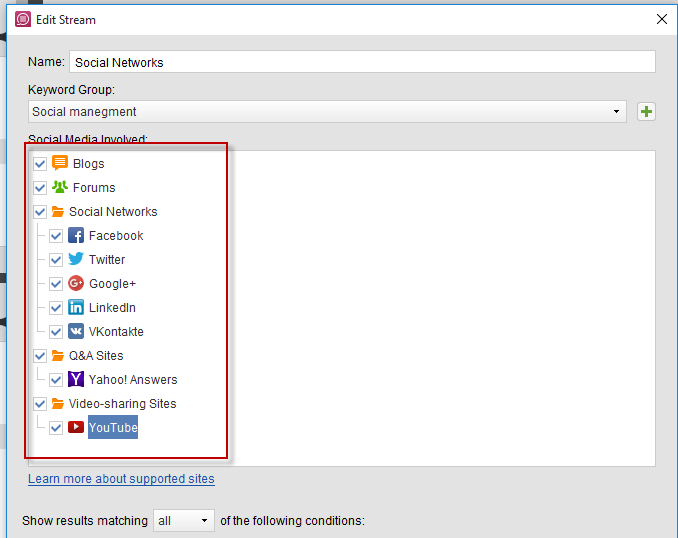 If it turns out that your brand/organization isn't widely discussed in social media, consider adding unbranded terms to your keyword groups' list. This will help you connect to people who might be interested in what you offer. Say, you are promoting a cool new anti-stain shampoo for white dog fur. Some keywords to reach out to potential clients: shampoo for white dogs, clean white dog fur, how to keep a dog's hair white, how to whiten a dog's hair, how to remove stains from a dog's hair, soap-free hair care for dogs, how to keep a puppy's coat white and shiny, and so on.
The above mentioned techniques hold true in relation to your competitors. Participating in the discussions of their products, you'll be able to slip in an occasional reference to your product and encourage the competitor's clients to look at your brand as an alternative.
---
Posted by:
Created On: 09 November 2012 08:06 PM