Can I schedule tasks in BuzzBundle?
Yes. The following types of tasks can be scheduled:
Find buzz
Get Messages
Export data (coming soon)
Publish reports

You can create one-time or recurring tasks for any of your projects and let them run all by themselves. To enable the feature, please go to Preferences -> Scheduler.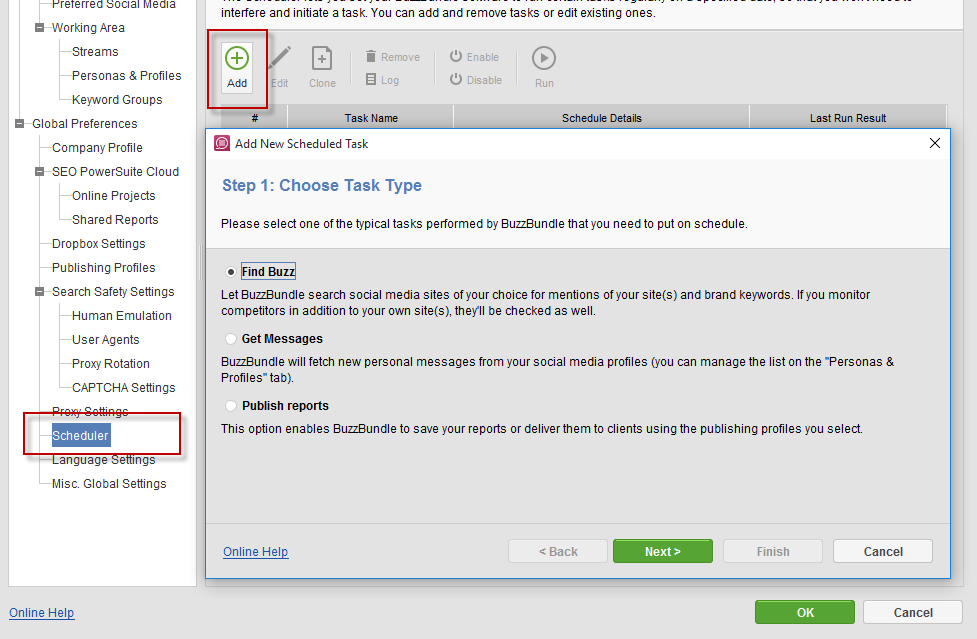 Please note that posts scheduled for publishing don't appear in Scheduler. You can view and edit them in the "My Activities" section as described here.
---
Posted by:
Created On: 13 November 2012 04:27 PM