Cannot add my Facebook profile to BuzzBundle
If BuzzBundle does not manage to sycnhronize with your Facebook account, then most probably there are some extra security settings enabled, which do not let the software to synchronize with the network. In that case try to follow these simple steps to make sure that BuzzBundle has the access to your social profile:
Log into your Facebook profile in any external browser (Google Chrome, Firefox, IE) and access the profile Settings: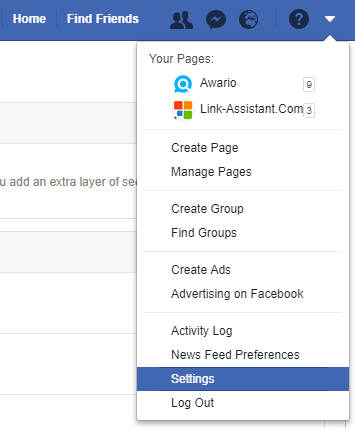 Go to Security and Login settings. In the Login Alerts section, disable notifications and email alerts when logging from a new device/browser: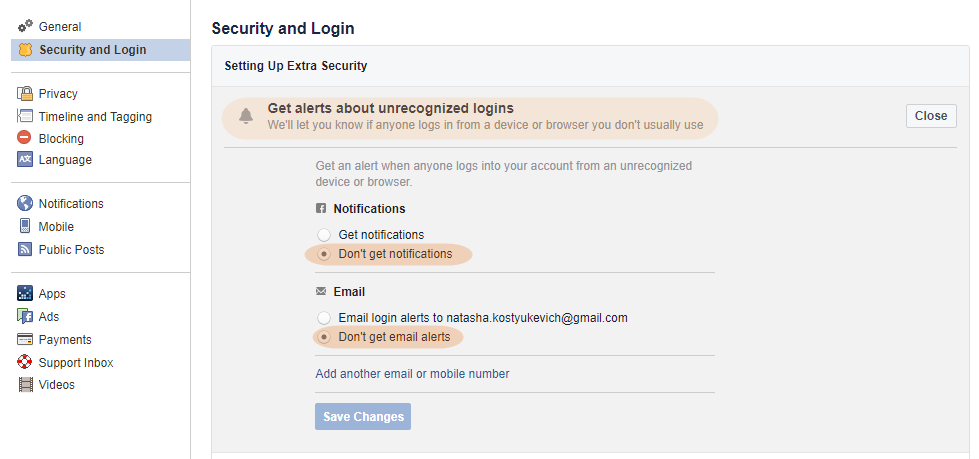 Scroll to Use two-factor authentication section, and make sure it is disabled: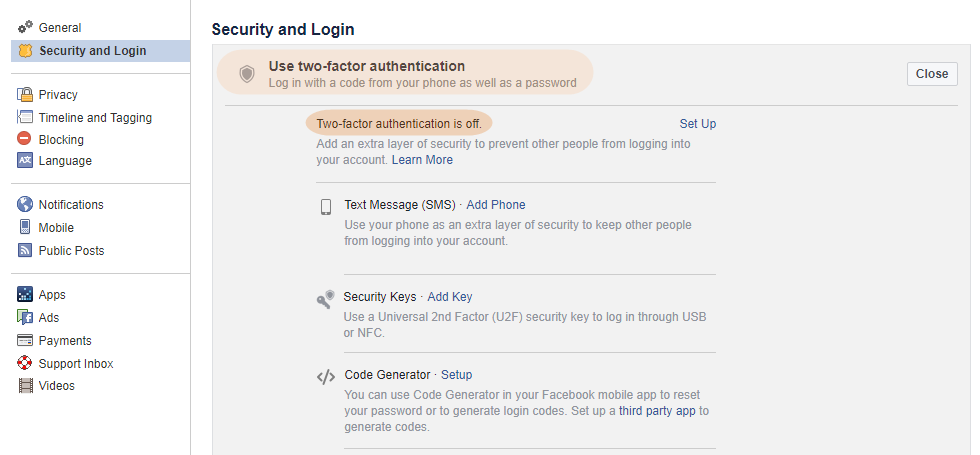 After that Log Out of your account and then Log In once again. Make sure you resolve all the extra verification steps that Facebook may prompt you with.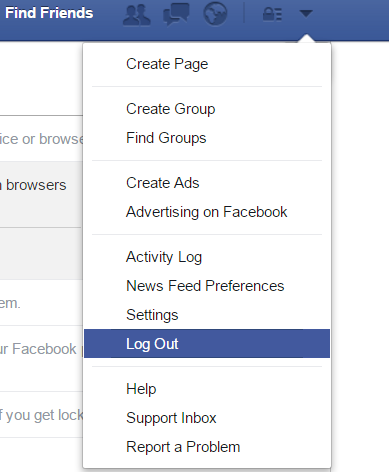 Once you manage to solve all the security steps, try to add your account to BuzzBundle again and this time it should work perfectly well.
---
Posted by:
Created On: 03 May 2013 02:25 PM

This article was helpful

This article was not helpful

(158 votes)