Using MOZ API key to update Page Authority and Domain Authority metrics
SEO PowerSuite tools let you collect third-party data, such as MOZ Domain Authority and Page Authority factors for backlinks, link prospects, and websites' pages.
To do that, you'll need to:
1) Have a free community or paid Moz account. If you do not have a Moz account yet, you may create a free community account
2) Log into your Moz account and go to generate your Mozscape API key
3) Click Generate Secret Key

4) Moz will provide you with the Access ID and Secret Key that you may then use in SEO PowerSuite tools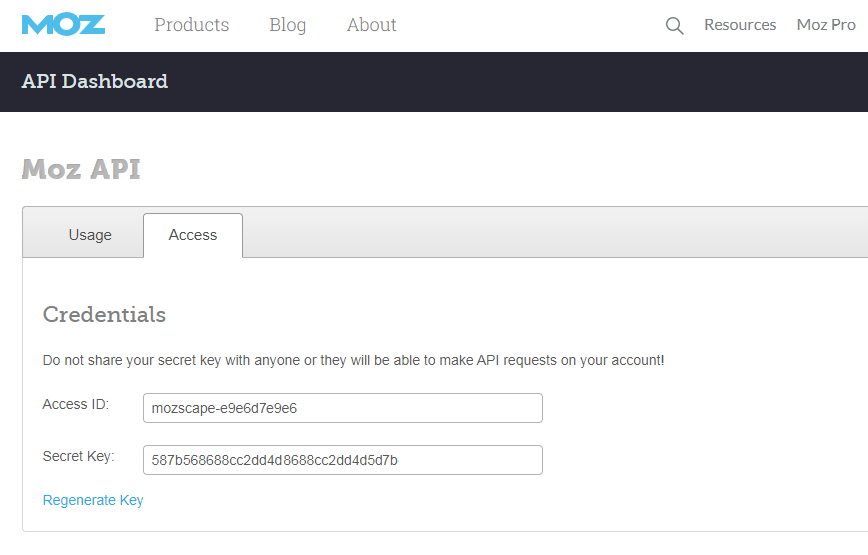 5) Open your SEO PowerSuite tools and go to Preferences > Moz API Settings > click Add Key. Enter your Access ID and Secret Key, and set your license type respectively (free or paid)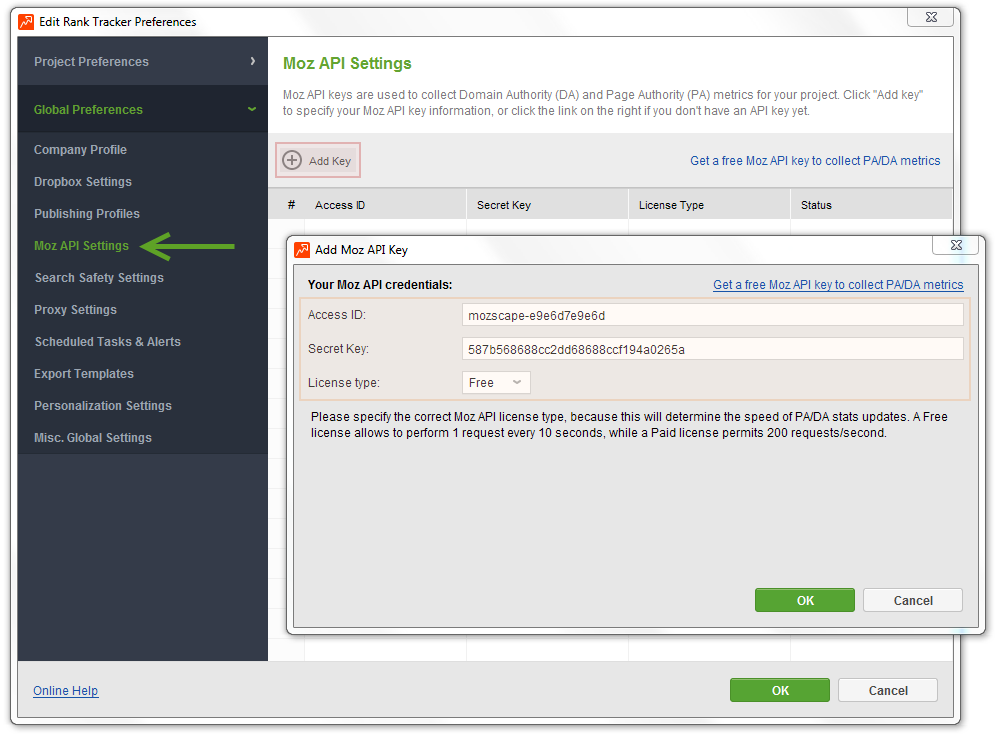 Moz provides 2 types of licenses:
Free license lets you make 1 request per 10 seconds - updating your project stats with a free key take some time.
Paid license lets you send 200 requests per second. Using a paid account, you'll be able to update PA/DA metrics really fast.
After you connect your MOZ API, you will be able to update Domain and Page Authority factors in your projects.
---
Posted by: Alexander, SEO PowerSuite
Created On: 06 January 2015 10:12 AM