Using MOZ API key to calculate Page Authority and Domain Authority metrics
Currently the default formula used in SEO PowerSuite tools to calculate such metrics as Domain Strength, Link Value, Keyword Difficulty, Penalty Risk and many others is based on using InLinkRank metric values (this is our own formula based off the same algorithm as the original Google PageRank and is determined by the number and weight of incoming links to a page). However, there is also a way you can switch SEO PowerSuite tools to using Moz Page Authority and Domain Authority values instead.
To do that, you will need:
1) Have a free community or paid Moz account. If you do not have a Moz account yet, you may create a free community account
2) Log into your Moz account and go to generate your Mozscape API key
3) Click Generate Secret Key

4) Moz will provide you with your Access ID and Secret Key numbers that you will have to save to use later in SEO PowerSuite tools

5) Open your SEO PowerSuite tools and go to Preferences – Moz API Settings – click Add Key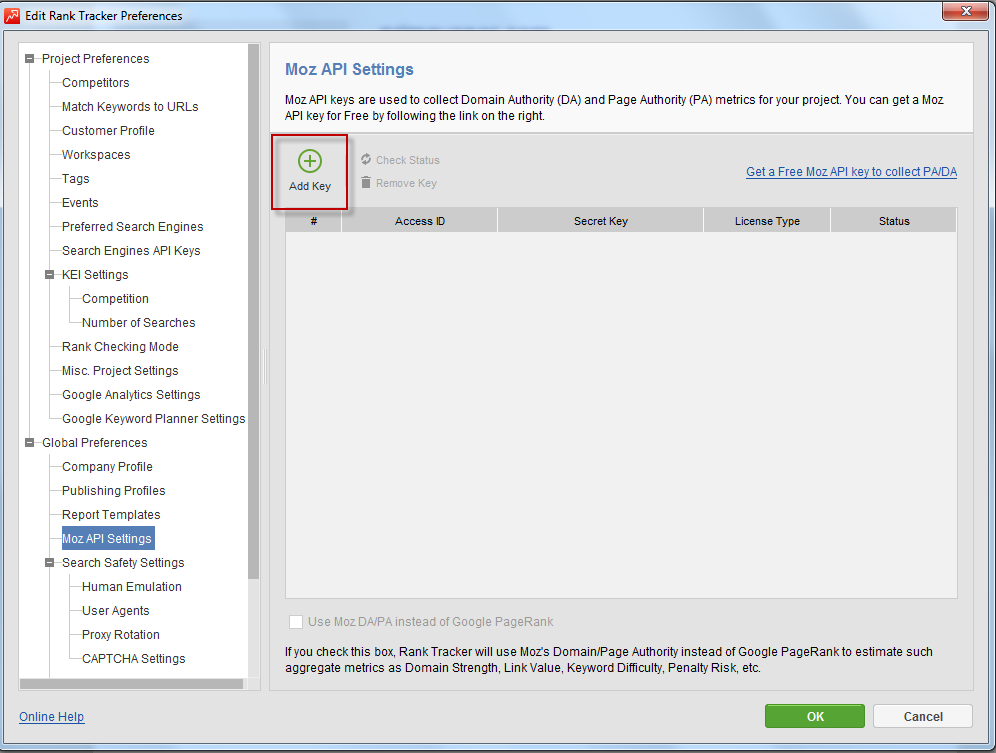 6) Enter your Access ID and Secret Key numbers and choose your license type (free or paid)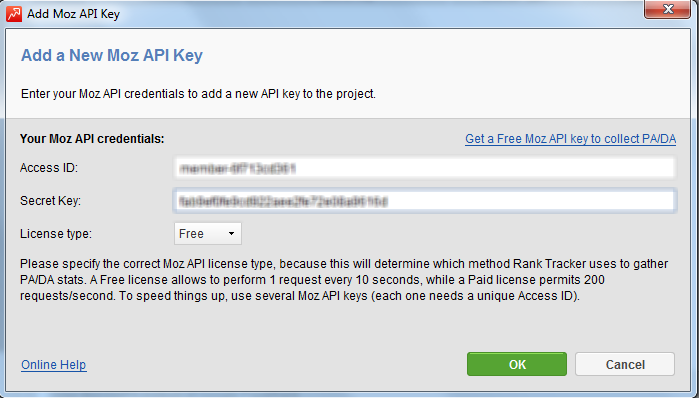 Moz provides 2 types of licenses:
Free license lets you make 1 request per 10 seconds, and updating your project stats with this type of license may take some time.
Paid license lets you send 200 requests per second. Using paid account you will be able to update PA/DA metrics really fast.
7) Once you add the key to the software, also click the Use Moz DA/PA instead of Google PR box to let the software use these values to estimate calculated metrics in the project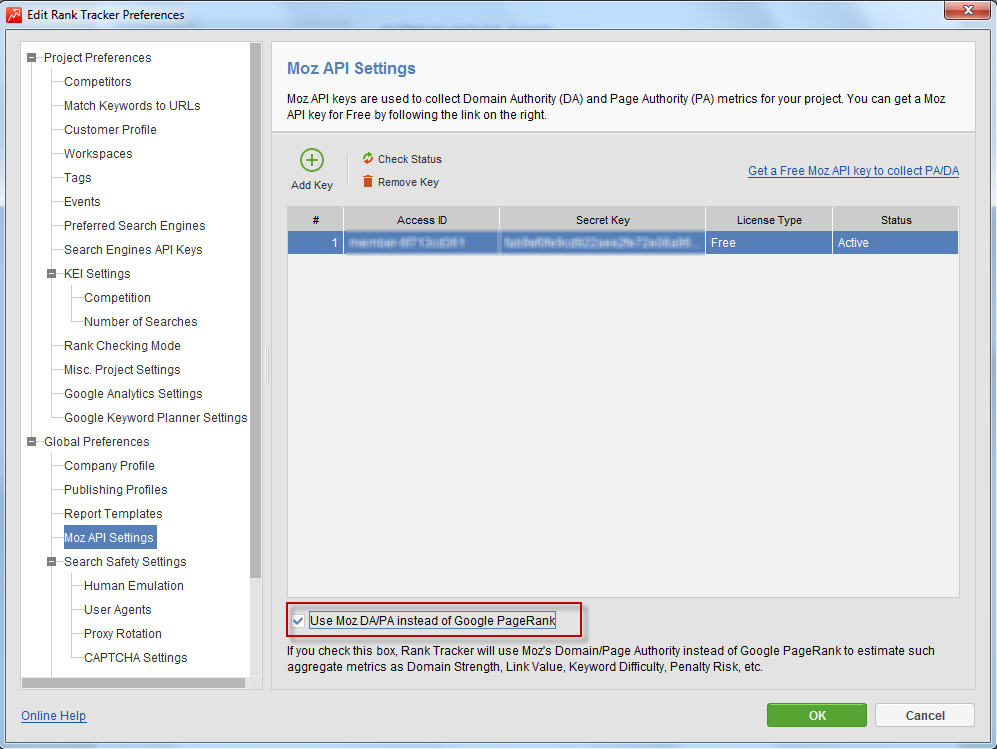 That is all. Now click OK and the application will be using Moz's Data to calculate Domain Strength, Link Value, Keyword Difficulty and other metrics in your project.
---
Posted by: Alexander, Link-Assistant.Com Support
Created On: 06 January 2015 10:12 AM