How to create and customize new reports
You might have already noticed that report building in our products has undergone dramatic changes. The changes, however, have more to do with usability than with functionality. You don't need to edit HTML anymore – all modifications are now performed visually in a user-friendly toolbox.
From template
On the Reports page select which report template you would like to customize and click on the pencil icon next to its name to enter the editing mode: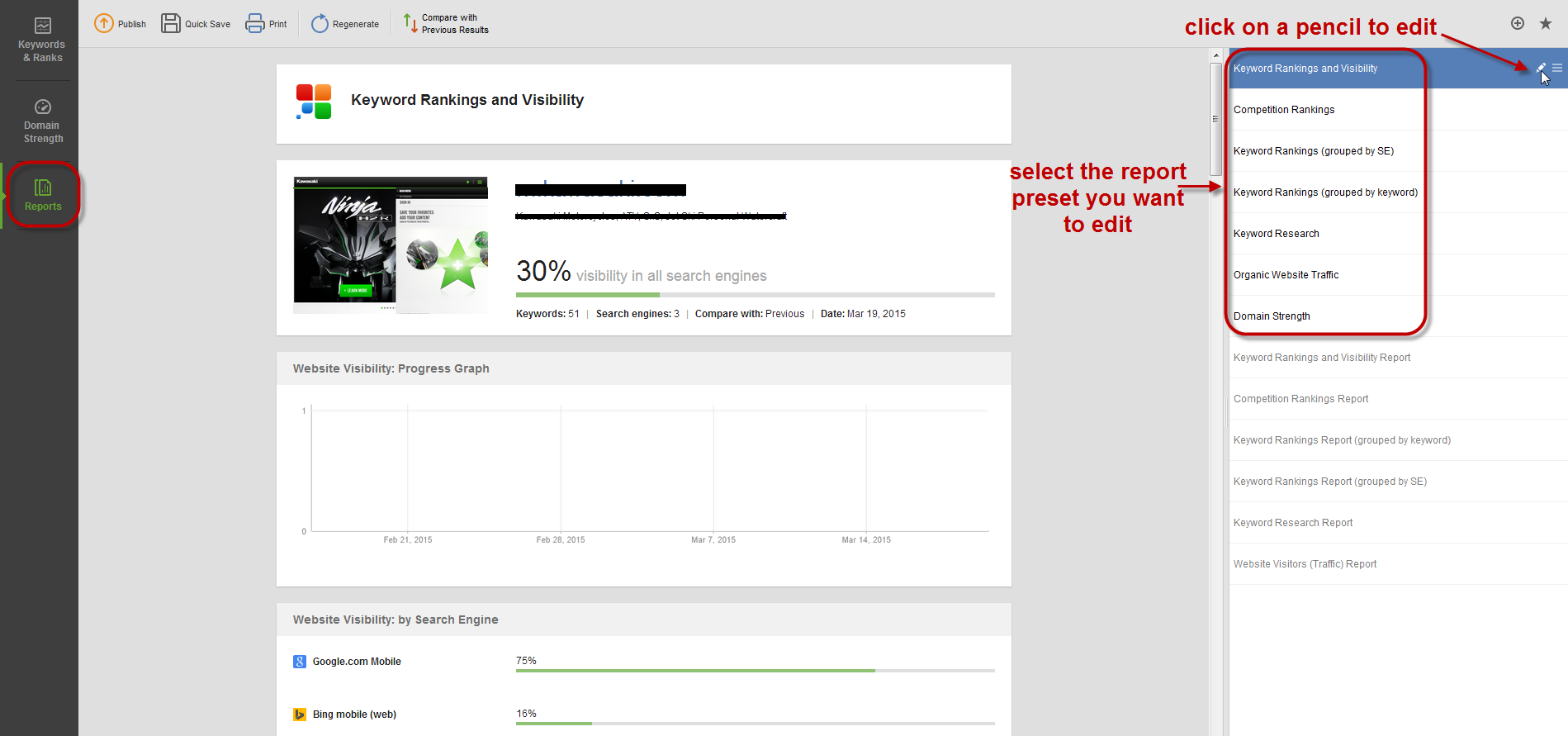 When in the editing mode, you can select the widgets to add to your report from the toolbox on the right:
To fine-tune the widgets in your report after you added them, click on the pencil icon on the left of the table title, then do all the editing: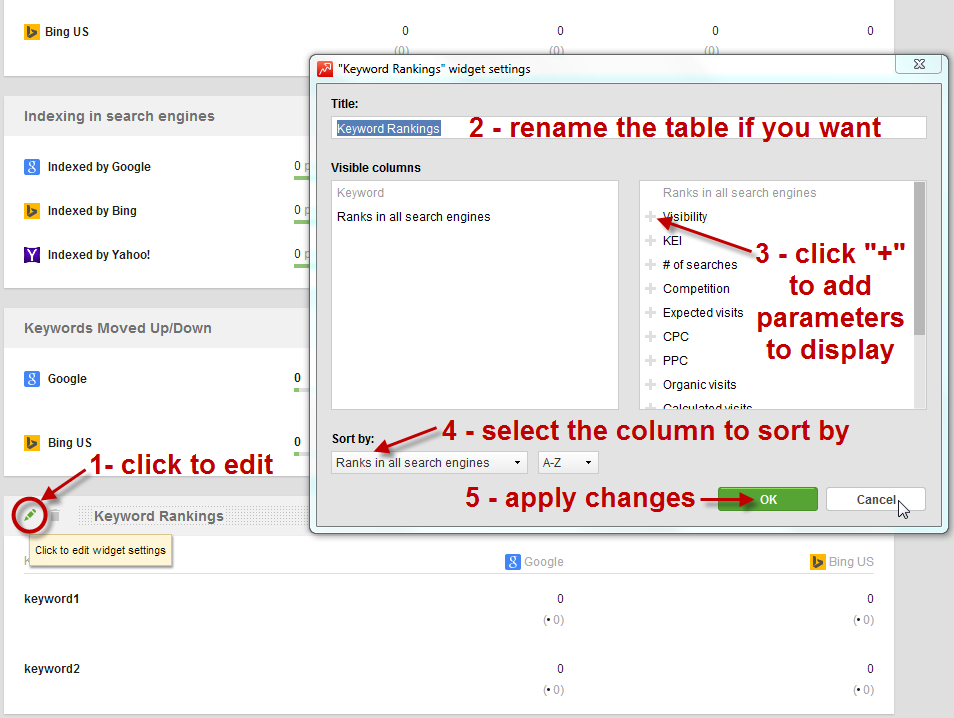 You can re-order the sections in your report by grabbing them by the header and dragging them into appropriate place: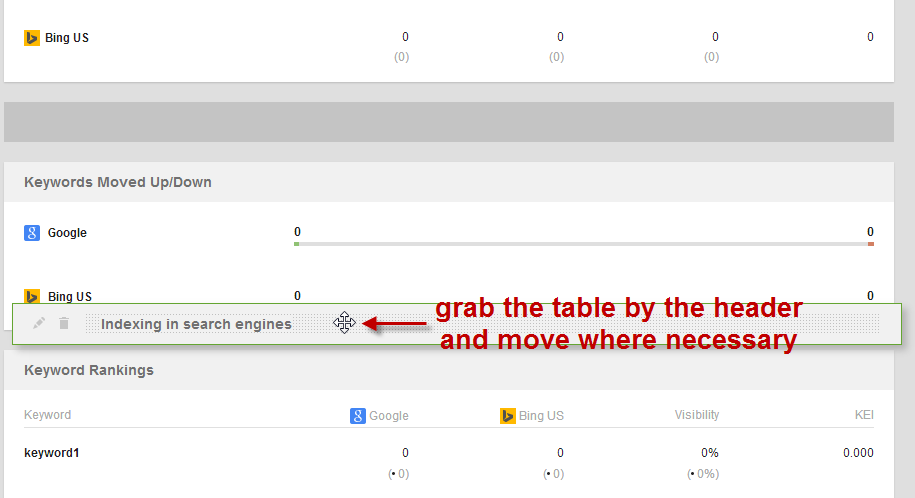 Click Save in the top right corner to apply any changes you've made. And enjoy your nicely-formatted new-style report.
From scratch
In addition to customizing predefined report templates you can aslo create a brand new report from scratch. Click the "+" button in the top right corner of Reports page, enter the name for your report and start adding widgets.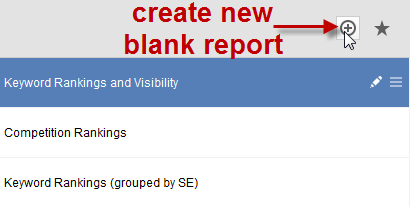 Further steps are the same as for the predefined templates described above.
Footer personalization
If you don't have Company profile settings filled in, you will see SEO PowerSuite logo in the report footer.

If you wish to remove it, just delete the %company% variable from the footer by clicking the pencil icon to edit it: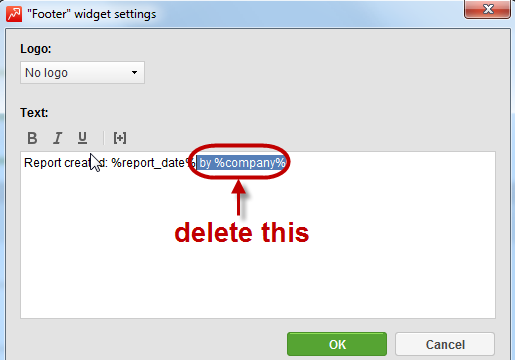 Or you can actually complete your company profile and have your company name appear in the report.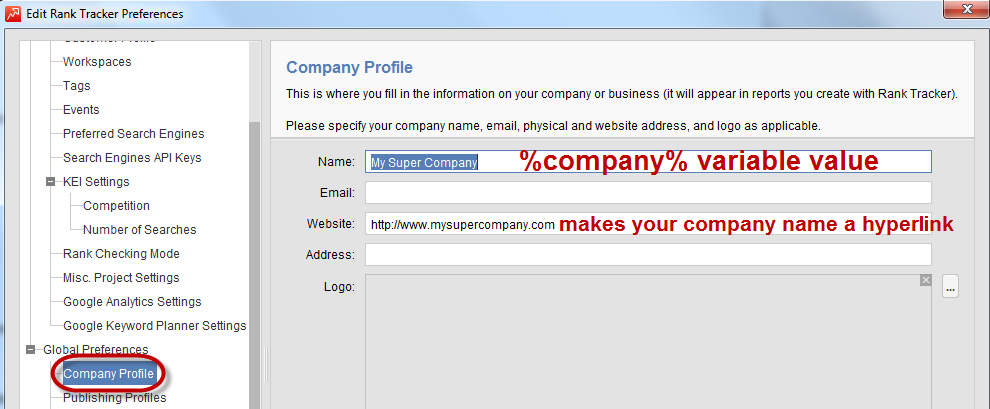 Don't forget to Save the report after that.

Old-style reports limitations
Note! You will see your old-type reports as greyed-out, which means you can view them but cannot edit.

Hope you will be satisfied with the improvements we've made, and your experience building reports will be trouble-free and fun.
Should you have any questions or suggestions regarding our reporting functionality, send them to the support desk.
---
Posted by: Alexander, Link-Assistant.Com Support
Created On: 20 March 2015 01:05 PM