How to create and customize reports
All SEO PowerSuite tools are equipped with customizable reports. You can edit and modify report templates in accordance with your own needs: delete or add new widgets, modify widgets to include new columns or change the sorting order, change color schemes and do plenty of other things to make your reports look professional and unique.
These are the basic ways you can customize a report in any SEO Powersuite tools:
Editing a report template
Each new project in every SEO PowerSuite tool is equipped with a list of predefined report templates which you can find under the Reports section. To edit any predefined report template click the Edit button that will appear once you hover the mouse over that template in the list.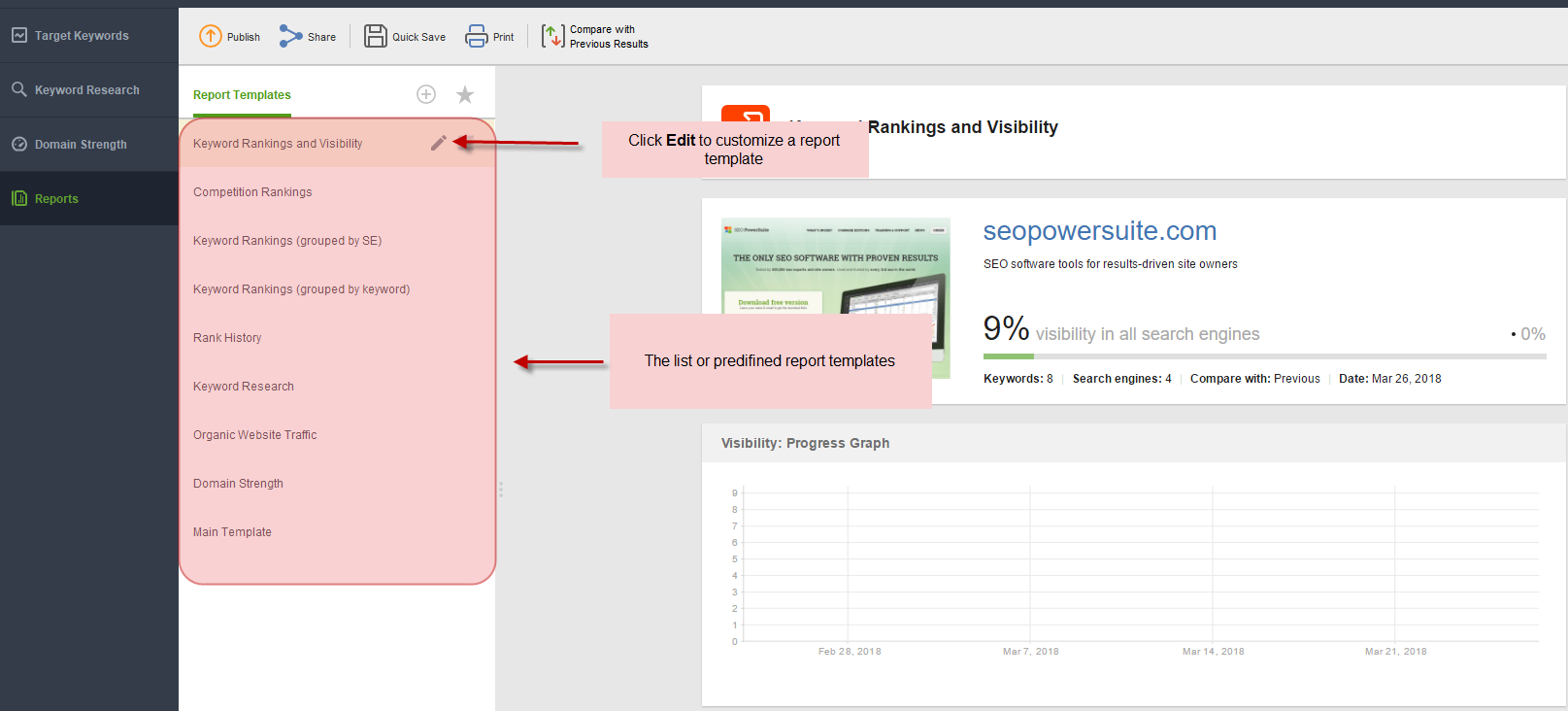 This will open the edit mode where you will see the list of widgets that are already used in the template and the menu with the list of other available widgets that can be added to the report template: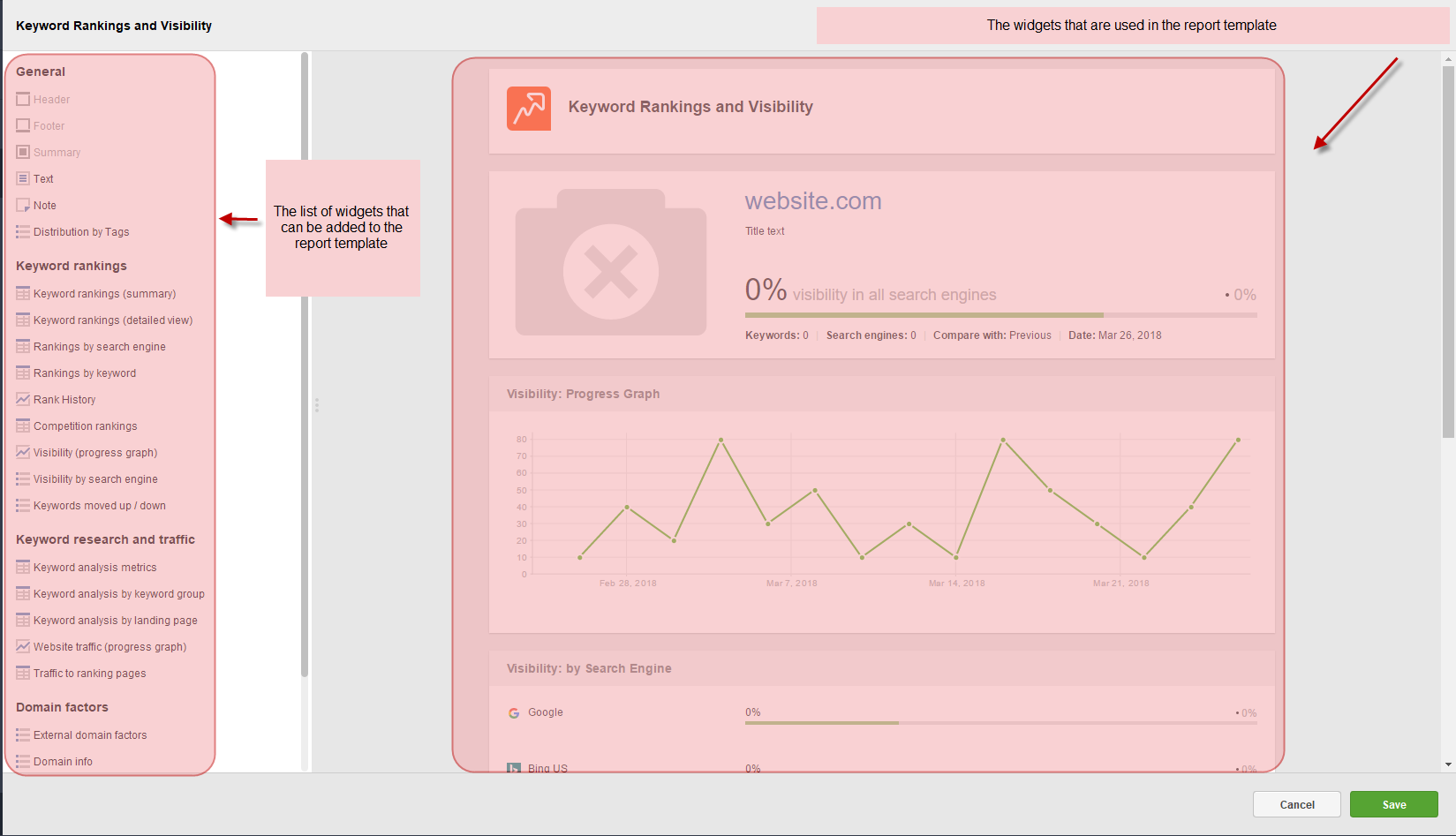 Every widget in the report template can be customized too: you can change the sorting order of the records, add or remove some columns, include or exclude competitors from the section etc. To customize a widget click the Edit button that will appear upon hovering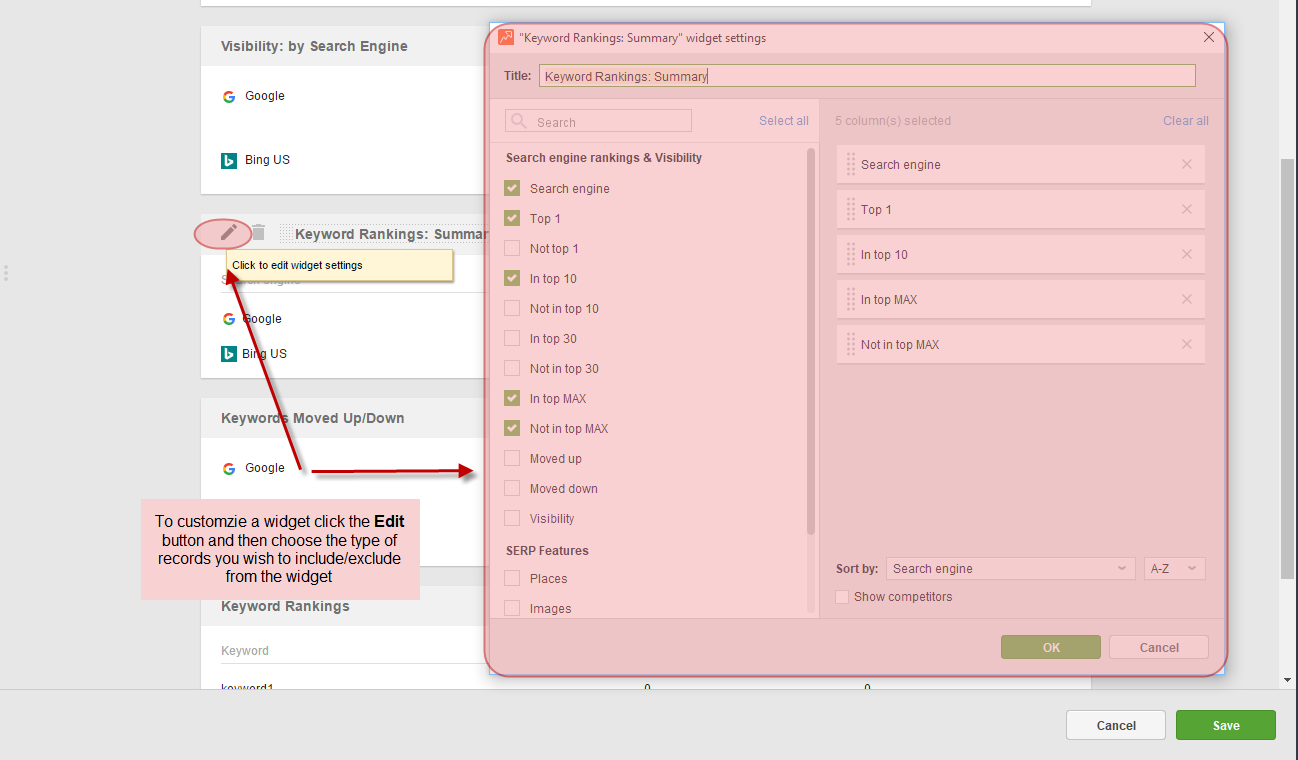 It is also possible to re-order the qidgets in your report by grabbing them by the header and dragging them into appropriate place: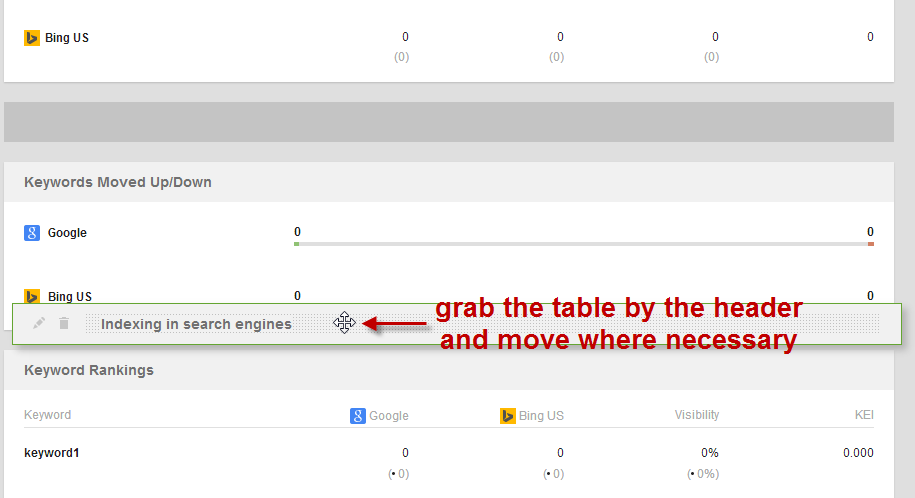 Once you are ready, click Save to apply the changes you've made. And enjoy your nicely-formatted new-style report.
From scratch
In addition to customizing predefined report templates you can also create a brand new report template from scratch. Click the "+" button in the top left corner of Reports page, enter the name for your report and start adding widgets.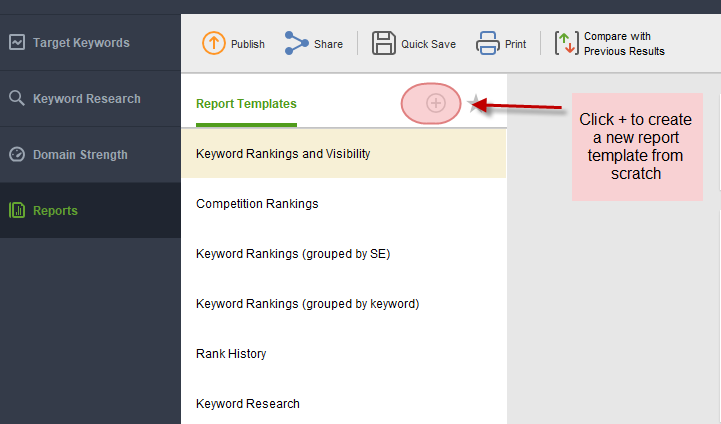 Further steps are the same as for the predefined templates described above.
Footer personalization
If you don't have Company profile settings filled in, you will see SEO PowerSuite logo in the report footer.

If you wish to remove it, just delete the %company% variable from the footer by clicking the pencil icon to edit it: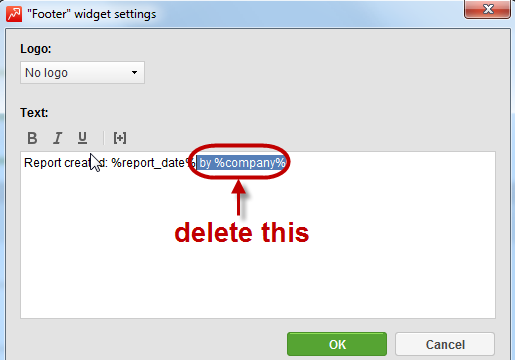 Or you can actually complete your company profile and have your company name appear in the report.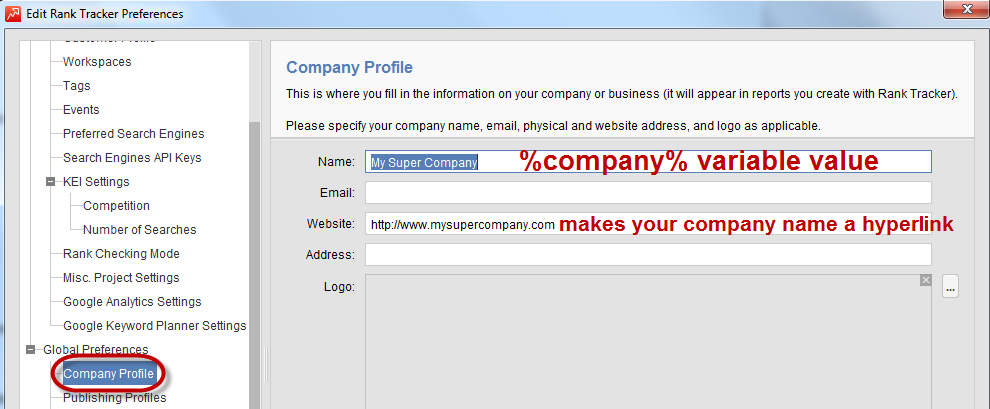 Don't forget to Save the report after that.
---
Posted by: Alexander, SEO PowerSuite
Created On: 20 March 2015 01:05 PM