Are the results provided by SEO SpyGlass up-to-date?
Virtually all of the backlink services face the same problem from time to time: you get a report containing all of the backlinks to your website, but as you go through the linking pages to verify the links, you actually find some of them missing or having different anchor details.
The reason is that most major backlink services are relying on the information stored in their indexes (link databases). The crawlers that collect and index backlinks are surfing the Web incessantly and are scanning about a dozen billion pages per day. Still, it may take up to 1-3 months, depending on the crawler, to complete the circle and to update all the data in full. This means that the data may sometimes appear as outdated and the links provided in the report may already be removed (since the last crawler's visit), the backlink pages may be deleted, or the anchor details may be updated.
Initially, SEO SpyGlass provides the backlink data from our Index (SEO PowerSuite LinkExplorer) and may bring up the same issue occasionally. For that reason, the app is equipped with a unique feature that lets you instantly verify the status of every backlink provided in the report.
To make use of the feature you simply have to go to the Backlinks tab under your Backlink Profile section and select the backlinks you would like to verify: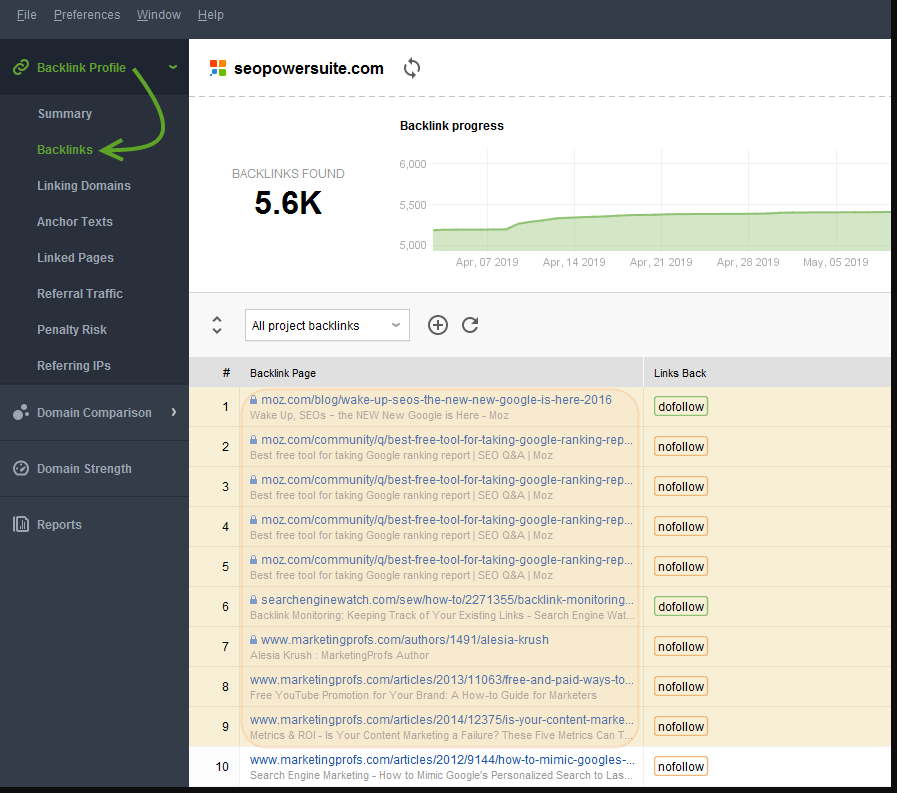 Then click the Update factors button and select the Backlink Page Info factor: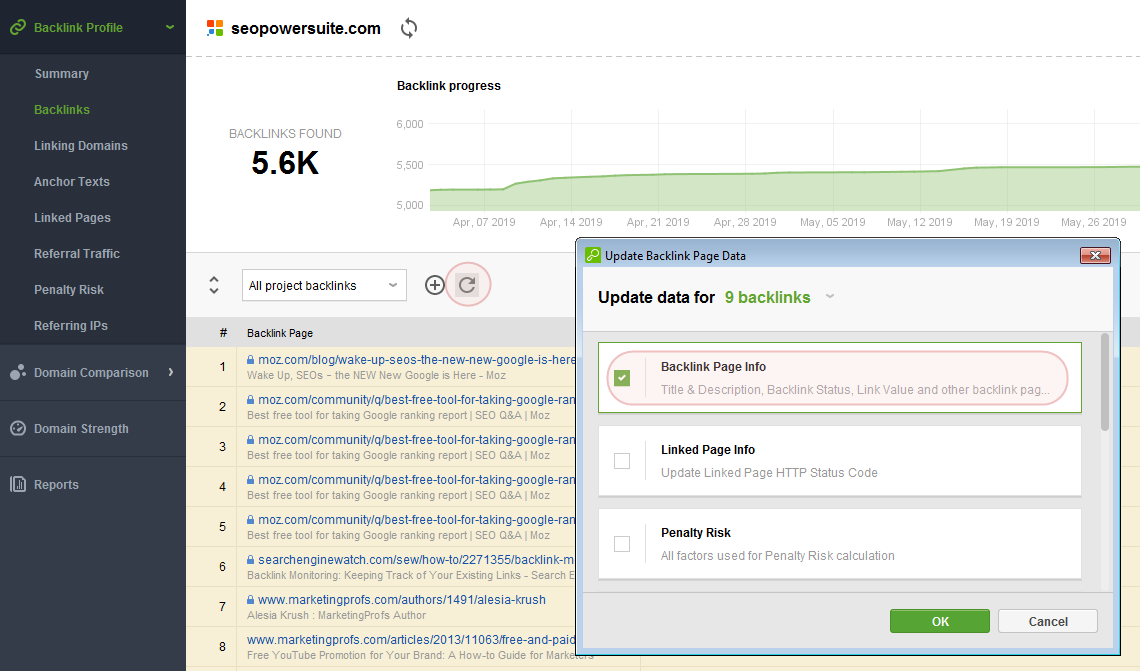 Once the factor is updated, you will see the actual status of your backlinks in Links Back column: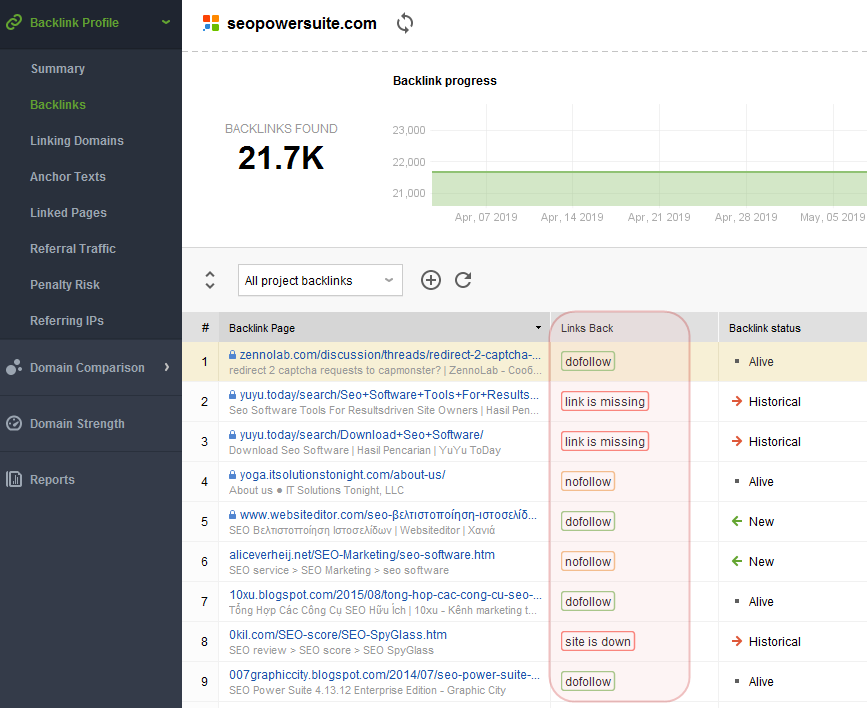 The anchor details will also be re-scanned during the check, and updated in case of any changes in the respective columns of your project.
---
Posted by: Alexander, SEO PowerSuite
Created On: 29 September 2015 06:00 PM