Why do I still see captchas when updating rankings in Rank Tracker?
RankTracker has been equipped with a special anti-block system that lets our users check rankings in search engines without the necessity of entering captchas or using proxies. However, using specific settings may disable the anti-block feature and the software will start using your direct IP instead, thus causing captcha requests and temporary blocks.
So, if you see any captchas when trying to update ranking results in your RankTracker project, please, take the following steps to make sure you have the right settings that enable the anti-block feature.
Make sure you have registered your RankTracker with your registration name and license key. The anti-block feature is provided only for Professional and Enterprise versions, the Free version is not covered by it. So, if you have purchased a license, double check that you have it entered under the Help > Registration Info menu.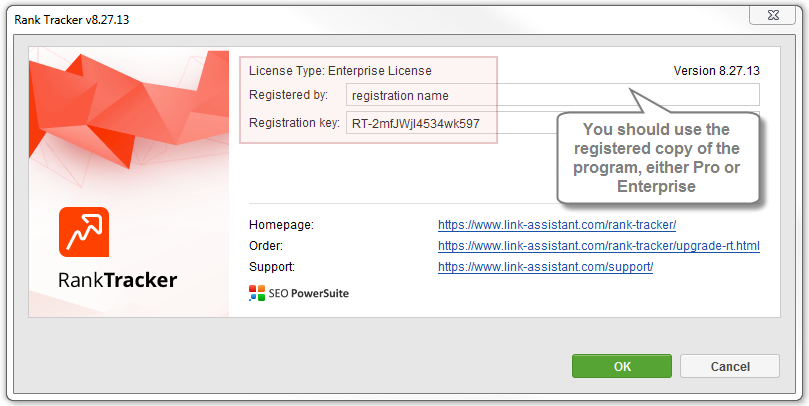 Make sure that the Safe Query Mode is enabled in Preferences > Search Safety Settings.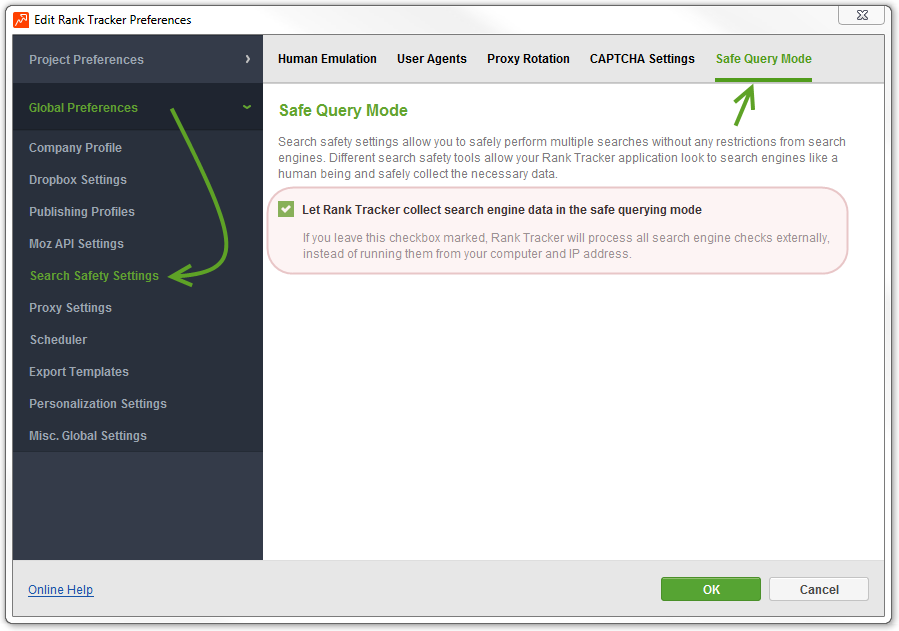 No proxies should be enabled. Open the Preferences > Proxy Settings menu and make sure that no proxy is applied and the section is disabled.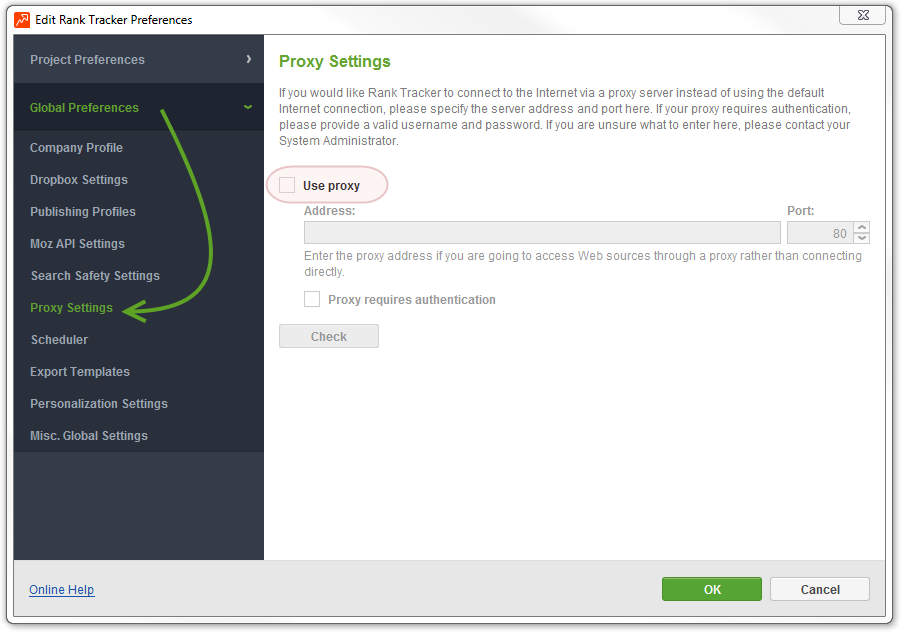 Visit Preferences > Search Safety Settings > Proxy Rotation and double check that no proxies are applied there either.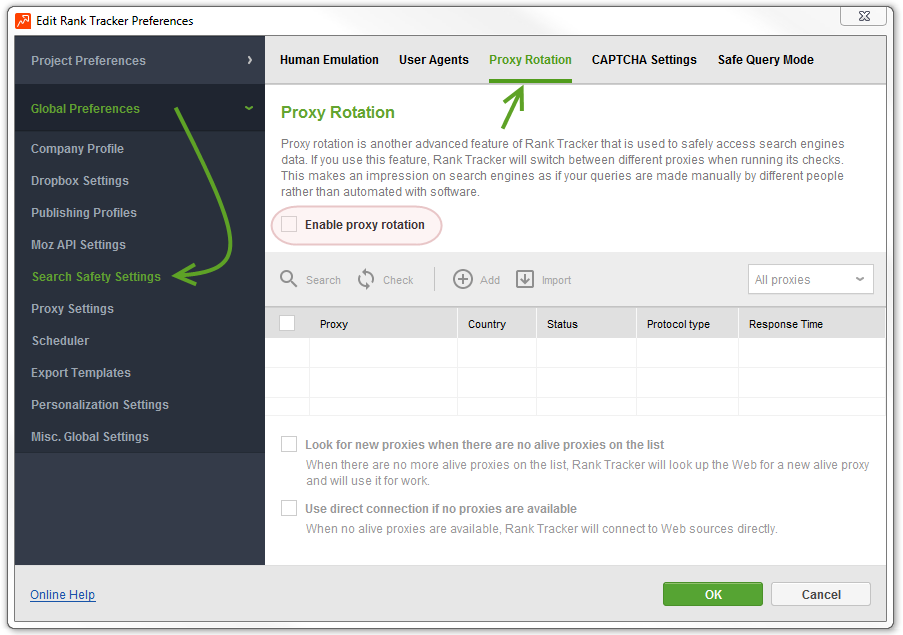 The Show Captcha options should both be enabled (if you apply an Anti-CAPTCHA key, it'll only be used for the tasks not covered by the mode):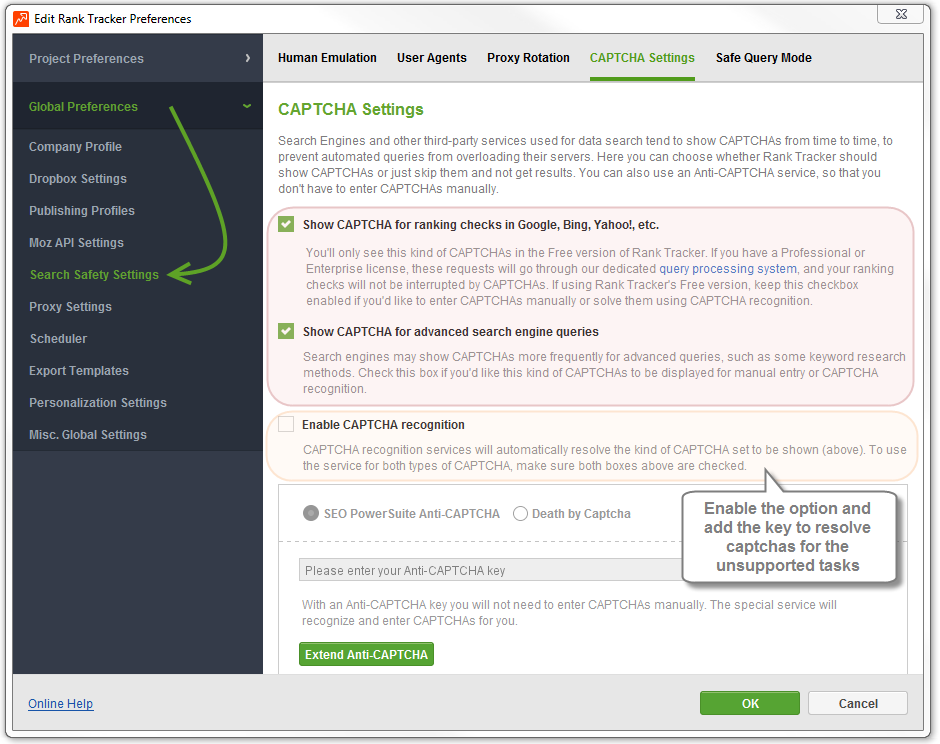 Under Preferences > Rank Checking Mode, make sure to set Successive Search as the method of searching for rankings. The Maximum Number of Results to Check that is covered by the mode is 100 or less. To increase the number, you'll need to disable the mode manually prior to that.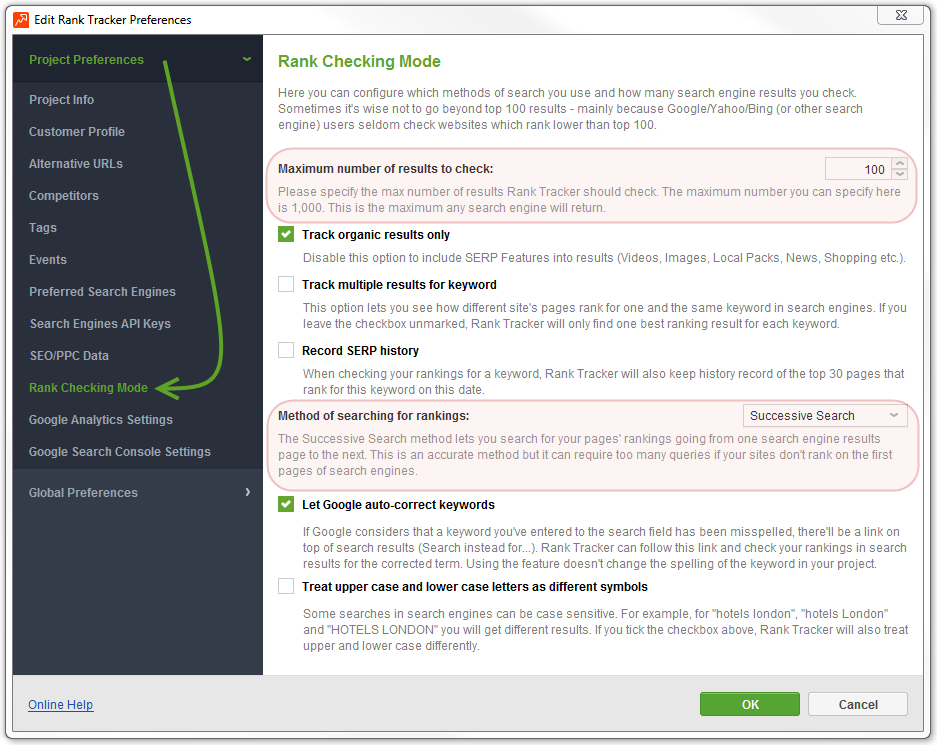 Having such settings, RankTracker will use the internal anti-block system and no captchas should appear during the checking process. In case your settings are correct but you still see captchas when trying to update your rankings, please, send your project to our support team for analysis: open the Help menu in Rank Tracker > choose Send Project to Support and describe the problem in the comments.
---
Posted by: Alexander, SEO PowerSuite
Created On: 09 August 2016 01:39 PM