Can't connect SEO PowerSuite tools to my Gmail account
Why my Gmail can't sync with SEO PowerSuite
In certain cases, when you try to add a Gmail account to your SEO PowerSuite settings (e.g. to publishing profile settings), the synchronization process may fail although your password and username are absolutely correct.
Most probably, you will even receive the following e-mail, informing, that some unusual sign-in attempt has been prevented: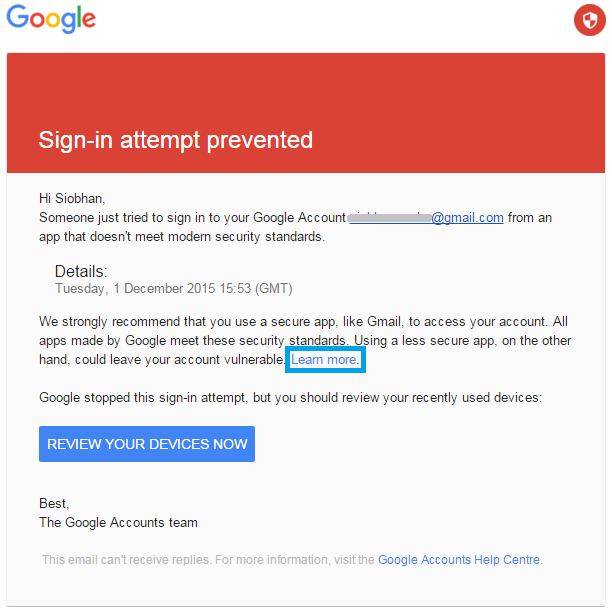 This happens because a few years ago Google changed its settings, making it difficult for third-party applications (like Outlook, The Bat, Mozilla Thuderbird etc.) to connect with Gmail accounts. This does not mean that using third-party e-mail clients is a risky practice and in most cases the problem can be solved by some minor changes in your Google account settings.
How to let my Gmail account sync with SEO PowerSuite tools
Go to this Google security settings page and turn on the access for less secure apps: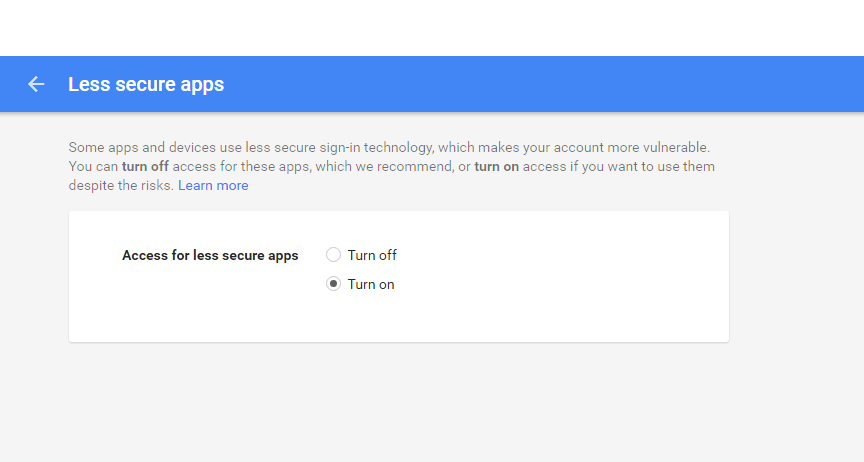 Save the settings and then log out and log in back to your Google account once again - make sure to pass any verification step that Google may prompt you with.
After that you should be able to add your Gmail account to any SEO PowerSuite tool.
---
Posted by: Alexander, Link-Assistant.Com Support
Created On: 25 October 2016 11:12 AM