How do I stop automated alerts?
Why am I getting e-mail alerts from SEO PowerSuite?
SEO PowerSuite tools are equipped with the feature that allows receiving automatic e-mail alerts and notifications in case there are spotted any dramatic changes in the project results. The user can set up a scheduled task that can trigger sending an automatic notification to the e-mail addresses that the user indicates in the scheduled task settings.
Such e-mail alerts will be received from one of the following addresses (depending on the tool, that is sending them):
Rank Tracker: keywords@alerts-seopowersuite.com;
WebSite Auditor: audit@alerts-seopowersuite.com;
SEO SpyGlass: backlinks@alerts-seopowersuite.com;
LinkAssistant: prospects@alerts-seopowersuite.com
How to stop receiving e-mail alerts from SEO PowerSuite?
To stop receiving such notifications it is necessary to disable the Alerts feature in the respective SEO PowerSuite tool.
Open the software and go to Preferences -> Scheduler and Alerts and check for the tasks that use the ENABLED status in the Emails Alerts column.
Click to edit that scheduled task and navigate to the Alert Settings menu.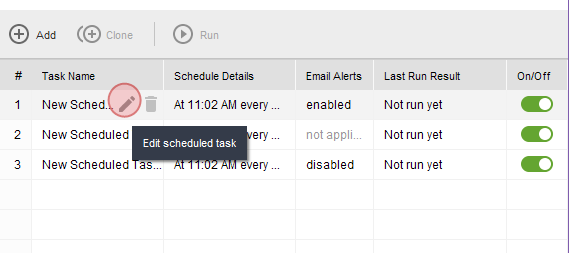 There you can find the list of e-mails where the software is sending the alerts to. If your e-mail is in the list you can either disable the alerts settings completely or replace the e-mail with some other address where you want your alerts to be delivered.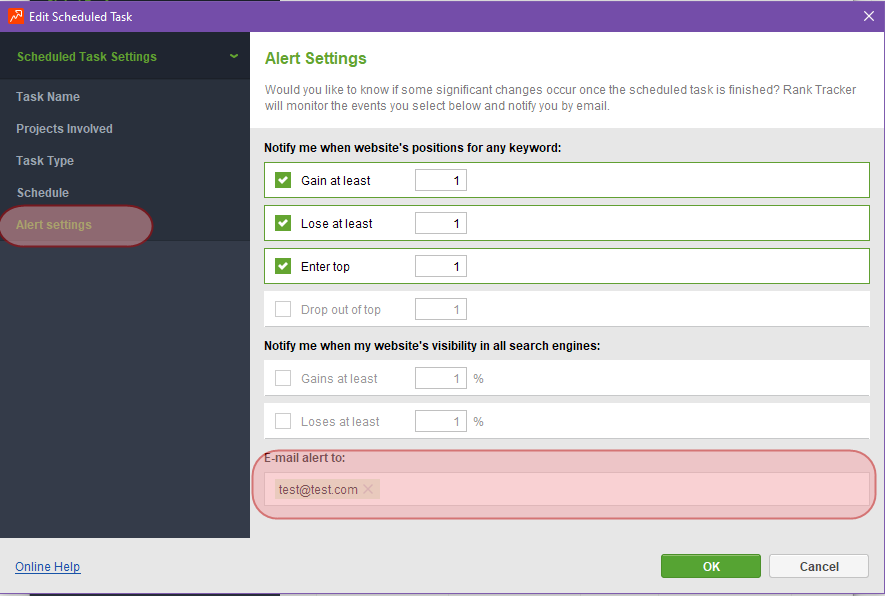 If you have not created any scheduled tasks, have never used any of SEO PowerSuite tools and do not know any person who might be sending you such notifications, please, contact our support team at support@link-assistant.com and we will stop e-mail alerts for your address.
---
Posted by: Alexander, SEO PowerSuite
Created On: 12 May 2020 10:08 AM