No search results
If your searches fail to deliver results, this may be caused by several reasons. Please study the list of the most typical ones.
Wrong Query
You might be entering wrong data. We're all humans and tend to make mistakes and typos. You could have accidentally typed a comma into a URL instead of a dot (e.g. www.mysite,com) or misprinted a keyword (for example sprt news instead of sport news). So if your search fails, it often makes sense to check the URL or the search term you've entered for accuracy and to resume the attempt after that.

Connection Issues
The software may be having trouble accessing the Internet.

If it might be the case, please make sure that:
SEO PowerSuite apps are "trusted" by all of your anti-virus programs, firewalls, proxies etc. Often you need to set Java itself (the environment our software is running in) as a trusted application with your firewall or anti-virus software;
you aren't using any banned or invalid proxies in

Preferences -> Search Safety Settings -> Proxy Rotation

and in

Preferences -> Proxy Settings

. If you are not completely sure in the quality of proxies used, it would be safer to re-check your project without them.
Outdated Version
The version you are using could have grown outdated. Its number is indicated in the title bar next to the name of the application.
Please visit an appropriate Download page to find out the number of the latest version available. Download the update if necessary.
Download Rank Tracker
Download WebSite Auditor
Download SEO SpyGlass
Download LinkAssistant

Temporary Block in Search Engine
Your target search engine(s) might have temporarily stopped processing your requests. You can tell it by empty fields in your work area.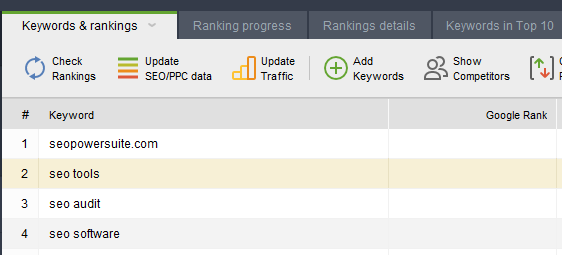 Please consult this article for possible causes and solutions.
Expired Search algo updates

Subscription



Your Search algo updates subscription might have expired (you need to keep it up-to-date to be able to query search engines). If this is the case, there will be a notification in the lower-right corner of your application window.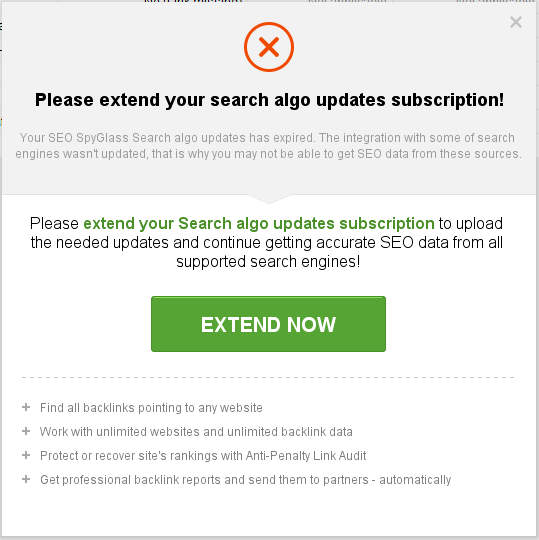 ---
If nothing mentioned above fits your case, please contact support and provide a brief outline of steps you've taken and the result you got. It'd be perfect if you included an exception log and a screenshot of the error message. Having all details about the issue you are experiencing, we'll be able to help you resolve it faster.
---
Posted by: Alexandra, Link-Assistant.Com Support
Created On: 07 May 2008 08:18 PM

This article was helpful

This article was not helpful

(1833 votes)