How do I use Bing API key in SEO PowerSuite?
Bing API gives you an official permission to send automated queries when fetching data from the search engine's database.
There are currently 2 types of Bing API keys for checking rankings:
Bing Search API – Web Results Only gives you results from regular organic search listings (supported by Rank Tracker and WebSite Auditor);
Bing Search API key: presupposes access to web, image, news and video results (not supported by SEO PowerSuite at a moment).
The monthly amount of automated queries you may send depends on the package you choose. There is a free package that has 5,000 transactions per month (a transaction is one request that returns one page of results; retrieving multiple pages will result in multiple transactions executed). Also, if you need to run more searches, you may sign up for one of the paid packages. Bing offers some paid packages that include from 10,000 to 4,000,000 transactions per month.
Getting your Bing Search API key (Web Results Only)
1. Visit Windows Azure Marketplace to sign up for Bing Search API – Web Results Only. Select a plan you need and click Sign up. After that you will be offered to enter your existing account or to create a new one: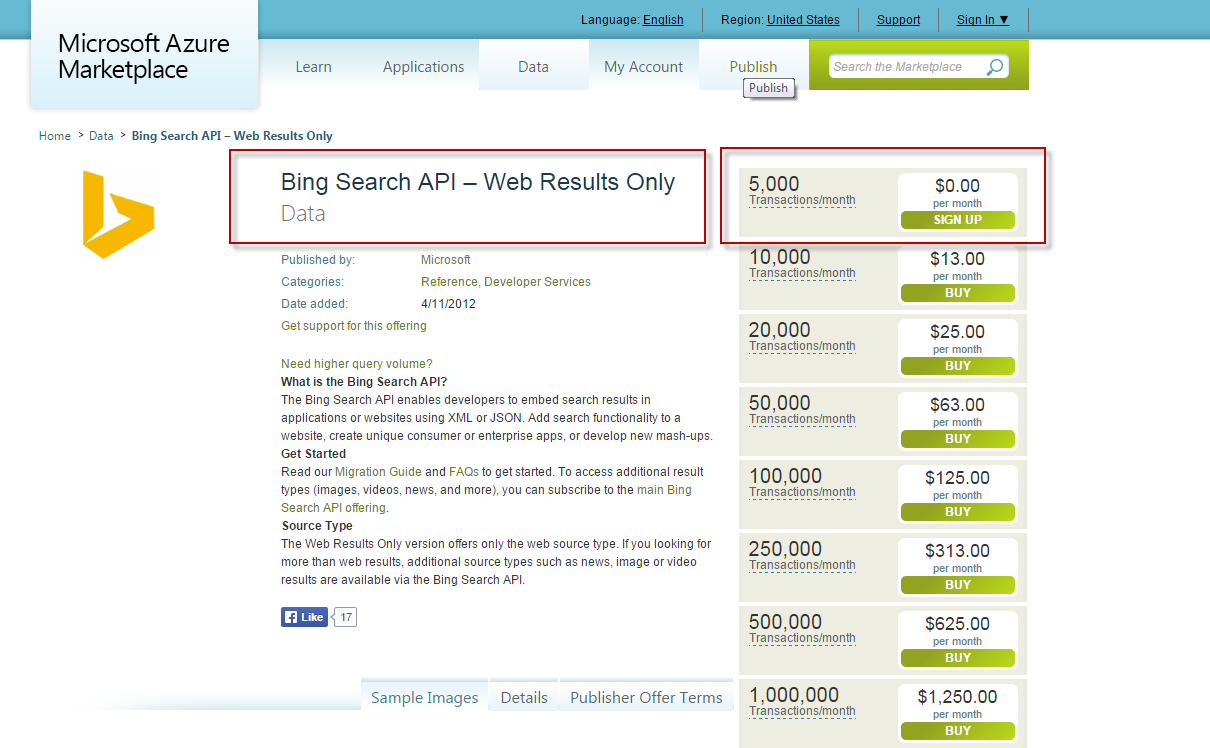 2. Once you enter your account click Sign Up again on the page that opens to complete the subscription of Bing Search API: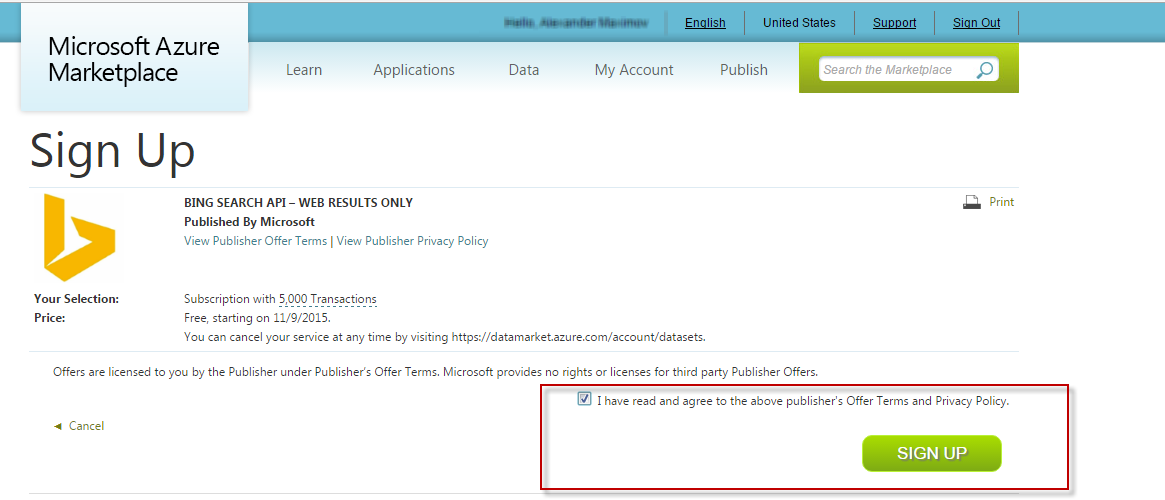 3. Find the key you will use in the Account Information section: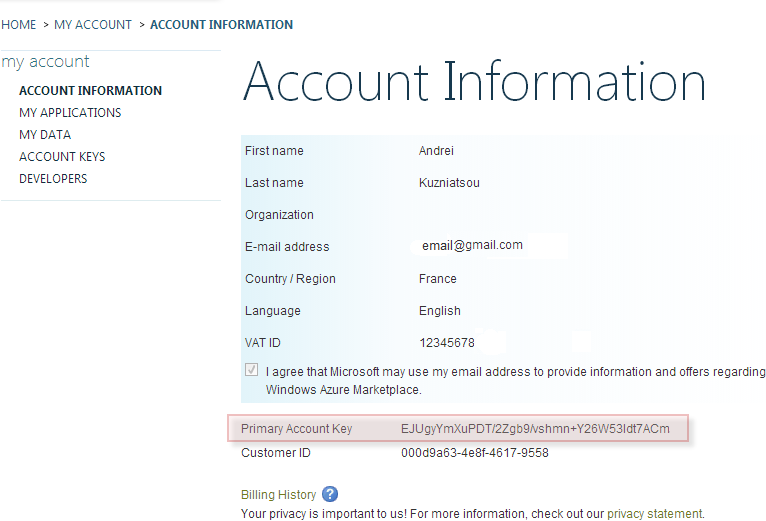 4. Lauch Rank Tracker (or WebSite Auditor) and go to Preferences -> Search Engines API Keys, enable an appropriate checkbox and paste the key into the adjacent field.
Note! If for some reason your API key doesn't work, check the My Data section in your Microsoft account to make sure you've signed up for the right type of the key (Bing Search API – Web Results Only) and you have a sufficient number of transactions available:


If you have any questions concerning Bing API key usage in any of the SEO PowerSuite tools, just let us know.
---
Posted by: Dennis, Link-Assistant.Com Support
Created On: 19 December 2008 11:45 PM

This article was helpful

This article was not helpful

(1646 votes)