How do I use Bing API key in SEO PowerSuite?
Please note that "Bing Search" and "Bing Search Web Results Only" API have been discontinued since December 15th, 2016.
Hence, it is not possible to issue this kind of key from Bing anymore.
New Cognitive Services Bing Search API is available for purchase through Azure.com
To use Bing API key in Rank Tracker you need to go to Preferences > Search Engine API Keys and insert it in the Use Bing API key field.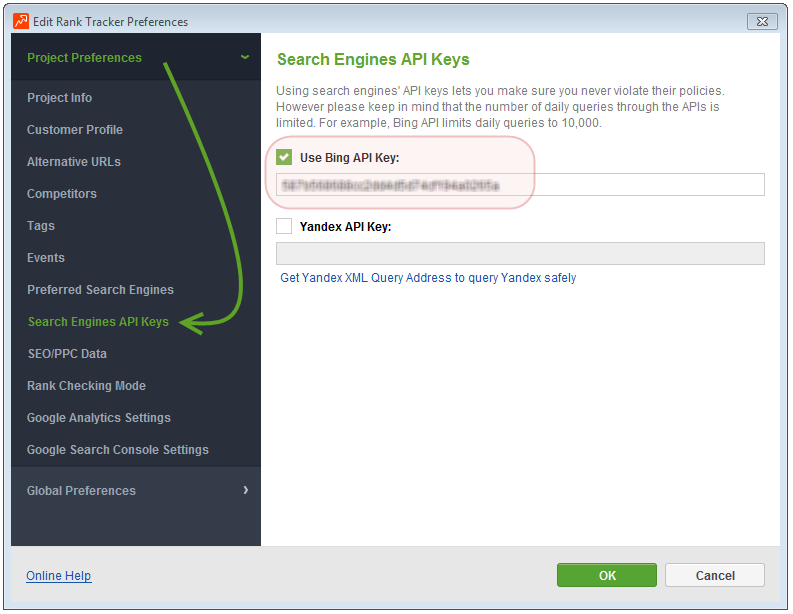 ---
Posted by: Dennis, Link-Assistant.Com Support
Created On: 19 December 2008 11:45 PM

This article was helpful

This article was not helpful

(1646 votes)