Can I get remote assistance?
Sometimes we need to access your computer remotely to help you solve some problem. There are different software products for that. We suggest using TeamViewer. It is free and safe.
Here's what you need to do:
arrange the time with us (our time zone is GMT+3, Eastern European Time)
Install a fresh version of TeamViewer for personal use (normal installation, full access)
start the application
send us your ID and password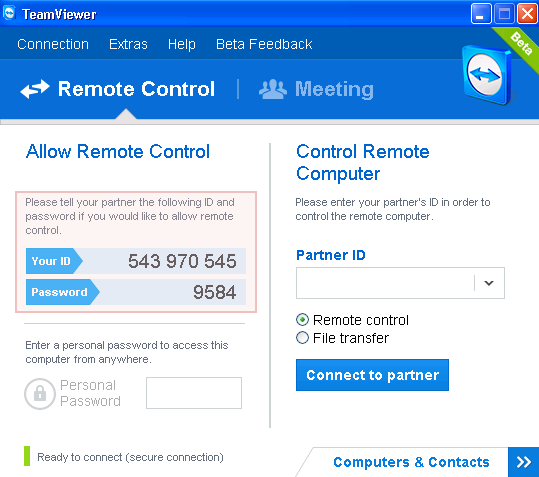 We'll access your computer while you are watching, fix the problem and end the session.
Please note that your password is valid for one session. Each time you restart TeamViewer, the access details are automatically regenerated.
---
Posted by: Dennis, Link-Assistant.Com Support
Created On: 22 June 2009 06:46 PM

This article was helpful

This article was not helpful

(690 votes)