Importing link partners from SEO SpyGlass
As you analyze your competitors' backlink strategy with SEO SpyGlass, you would like to have links from some of their backlink pages as well, considering that these links are proved to have value.

Once you gather backlinks of your competitor and update their ranking factors and contact info, you might want to offer link exchange to some of the webmasters of these backlink pages or to add these URLs to your LinkAssistant project to verify the links back and track your backlink value growth. You can easily transfer competitor's links from SEO SpyGlass into LinkAssistant to work with them.
SEO SpyGlass allows Enterprise users to export backlink data as CSV. Once you export all the found backlinks and ranking factors as CSV, you can import the ready CSV file into LinkAssistant to turn your competitor's high value backlinks to your link exchange partners.

Here's how you transfer link partners from SEO SpyGlass to LinkAssistant:
In SEO SpyGlass, click File -> Export -> Backlink Data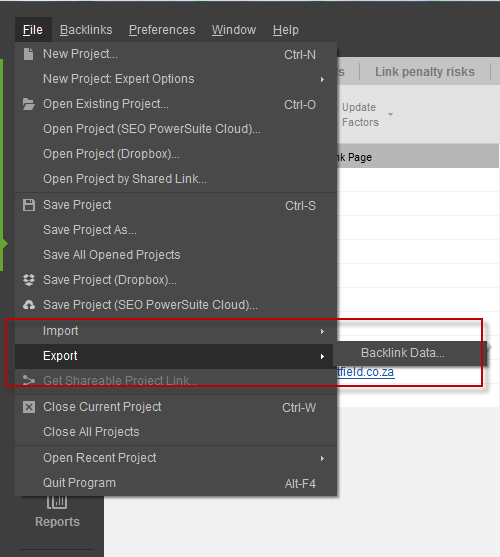 Select Text (.txt) as your export format and proceed until the end in the export wizard.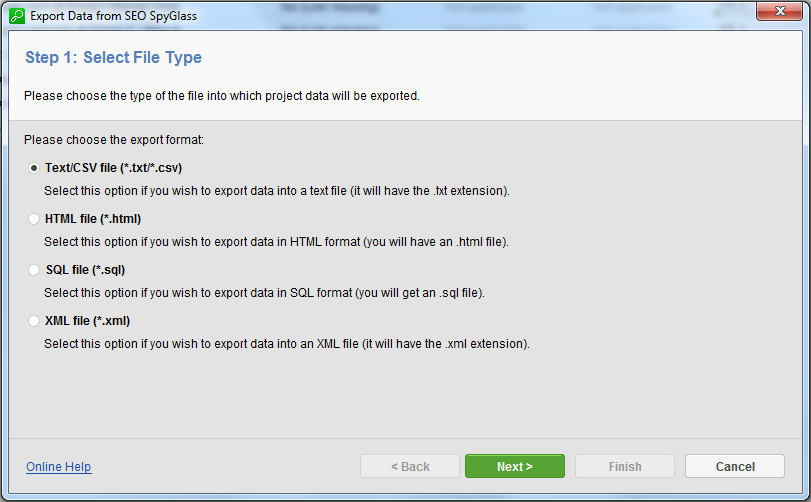 After you've exported links from SEO SpyGlass, open LinkAssistant and start a project for your site.
Then in LinkAssistant click File -> Import -> Import from CSV and select the text file you have just exported from SEO SpyGlass. Follow all the steps of the importing wizard - and you will add all backlinks as link partners to your LinkAssistant project.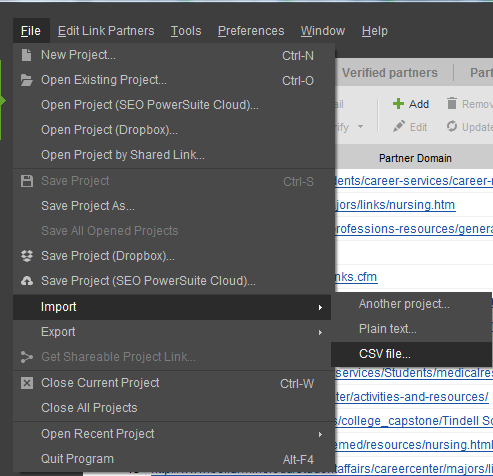 Now your project is ready - you can work with the imported websites, send site owners your link request e-mails, track backlinks and apply all functionality of LinkAssistant.
---
Posted by: Dennis, Link-Assistant.Com Support
Created On: 23 February 2010 06:16 PM

This article was helpful

This article was not helpful

(582 votes)