Why can't LinkAssistant find any link prospects for my site?
In most cases the issue can be resolved by some minor changes in the software settings. Please, open Preferences - Search Safety Settings - Captcha Settings and apply the following configurations: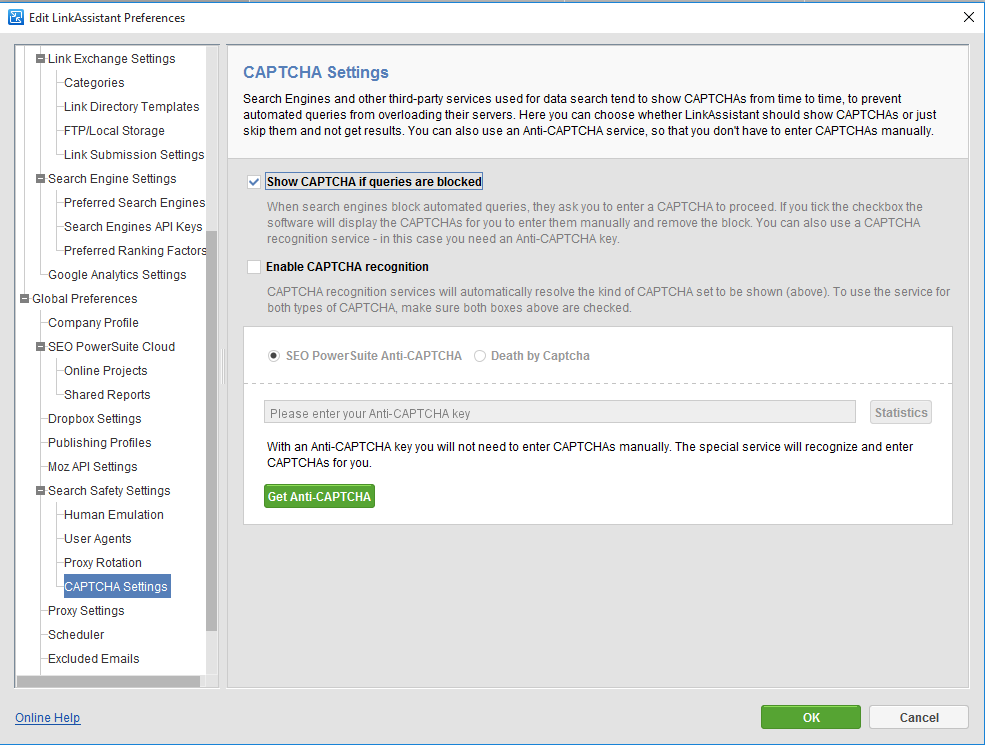 Then try to repeat the prospect search but this time make sure you will enter all captchas that the software may display.
---
Posted by: Diana, Link-Assistant.Com Support
Created On: 24 August 2010 01:27 PM

This article was helpful

This article was not helpful

(205 votes)