The list of competitors in my project is incorrect
Page Audit in WebSite Auditor allows you to benchmark your page against its top SEO competitors, and adjust keyword usage according to what works best across the SERPs. There are a few simple tweaks available to make sure the list of competitors is the most relevant.
1. Make sure you are using the latest version os WebSite Auditor - if necessary, restart the tool and let it update or download the current version manually.
2. Customize your project search engine for the app to gather the local competitors
Go to analysis settings > click to Manage search engines: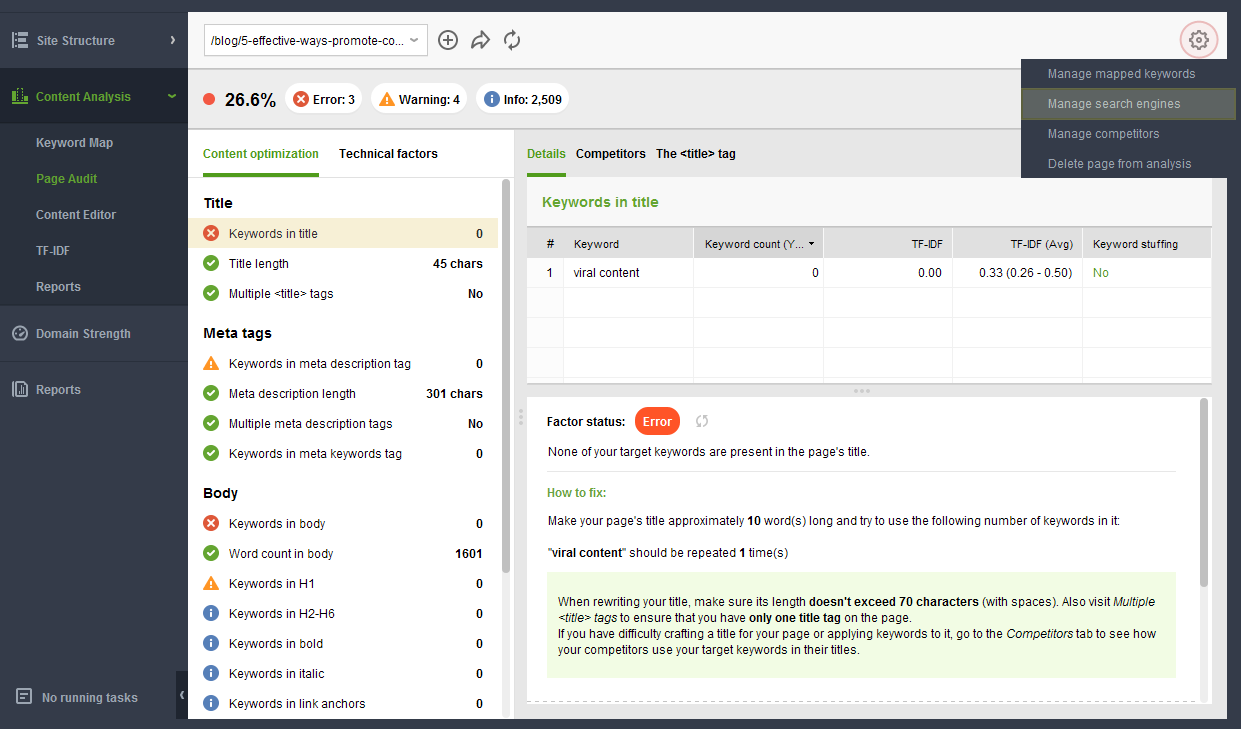 Unfold the list of available search engines and click to Manage search engines: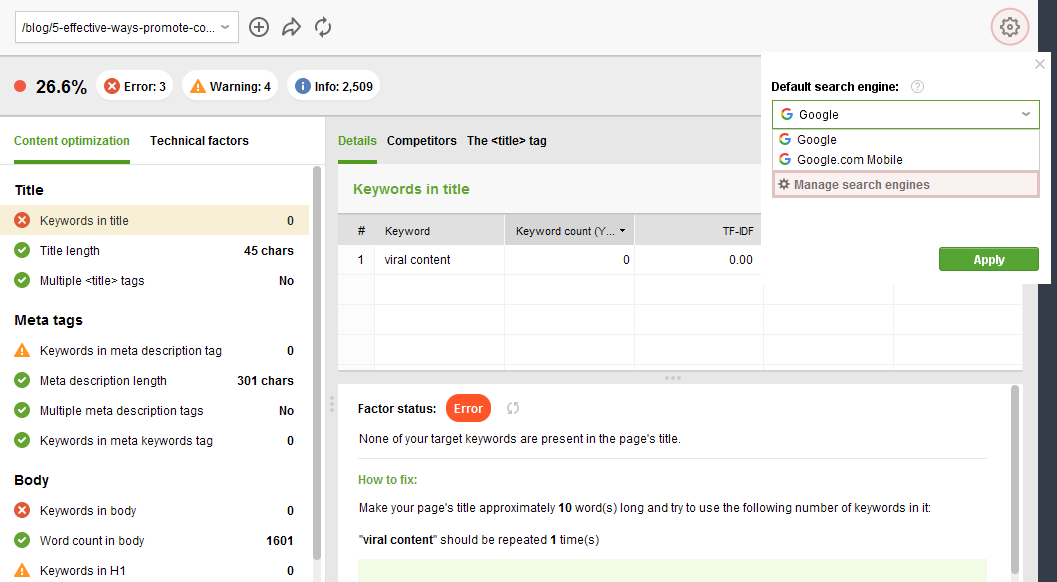 In the search engines list, click to Add Custom to your regional Google, set the Preferred Location (leave all other settings default) and click Apply; add the short name for your convenience: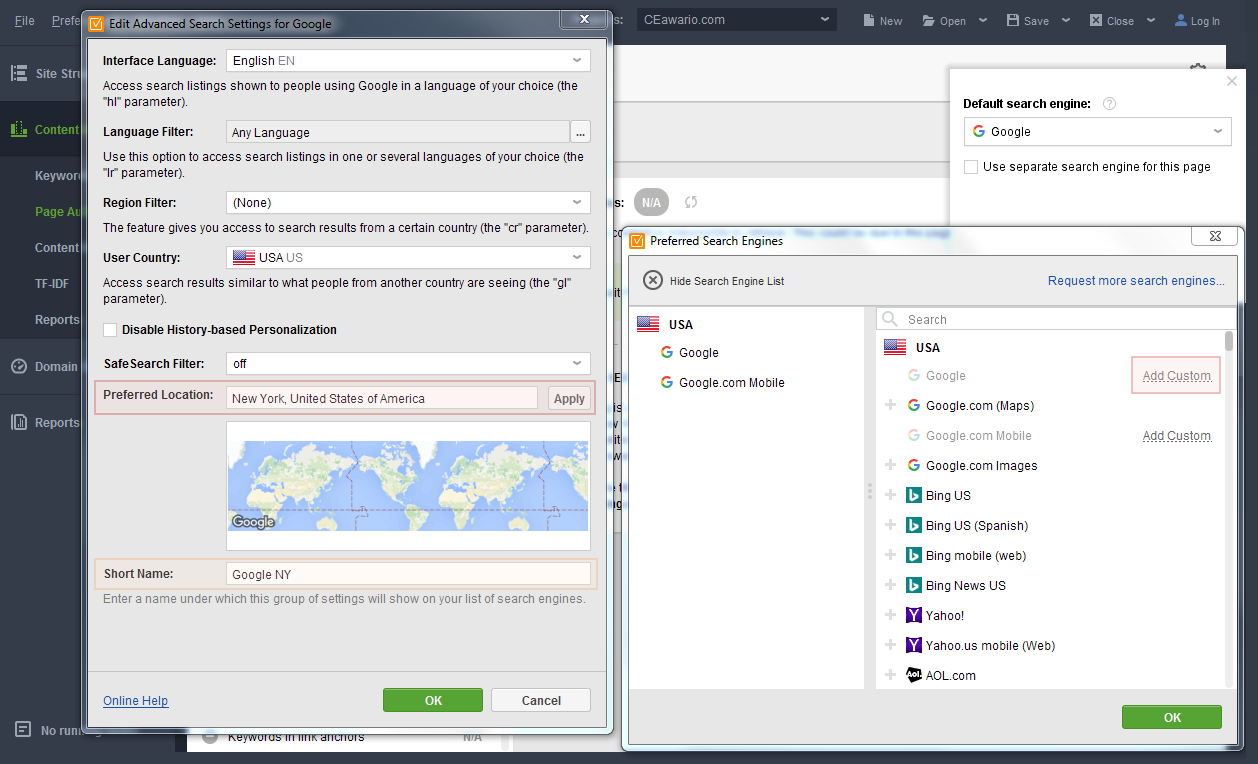 Once the search engine is customized, navigate back to analysis settings, and choose the newly-created one. Click Apply, and page analysis will start updating: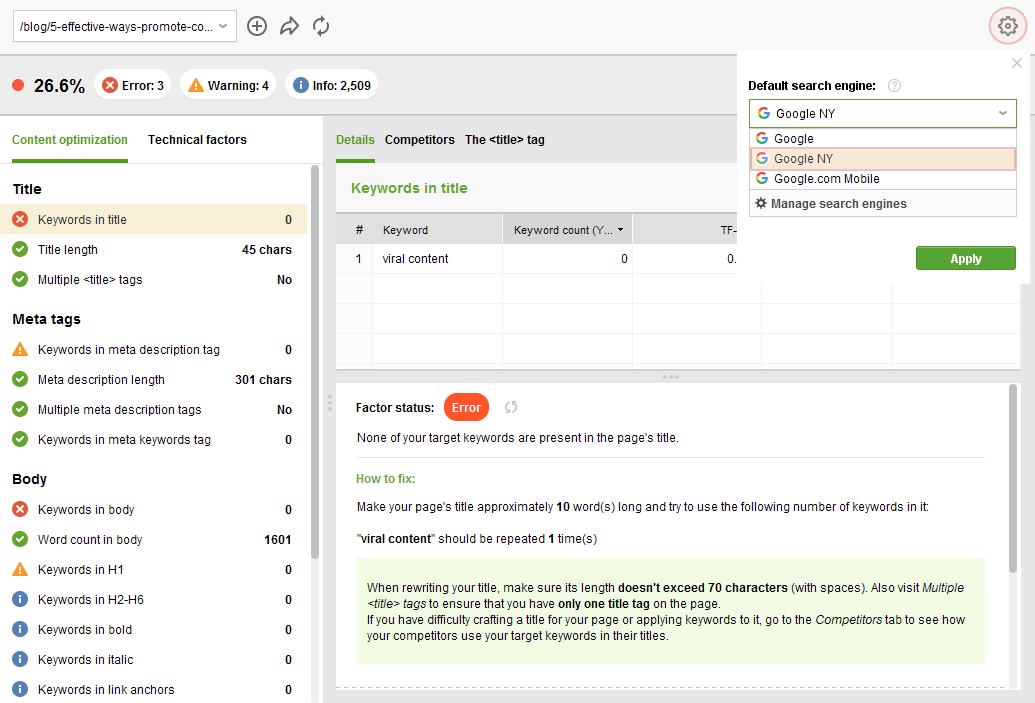 3. Adjust the list of selected competitors
For Content Analysis, WebSite Auditor collects the top 30 ranking pages for each target keyword, then picks 10 competitors that cover the most keywords from the list (the highest intersection level). You can customize the list by navigating to the Competitors menu: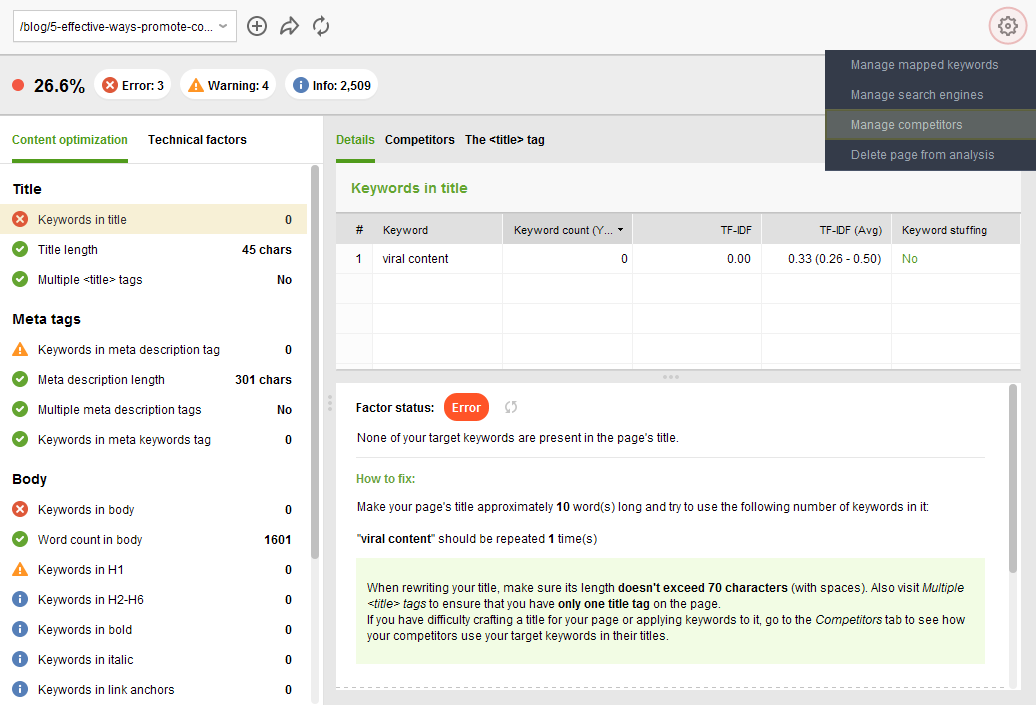 and adjusting the list of selected competitors if needed - based on the metrics you find the most important: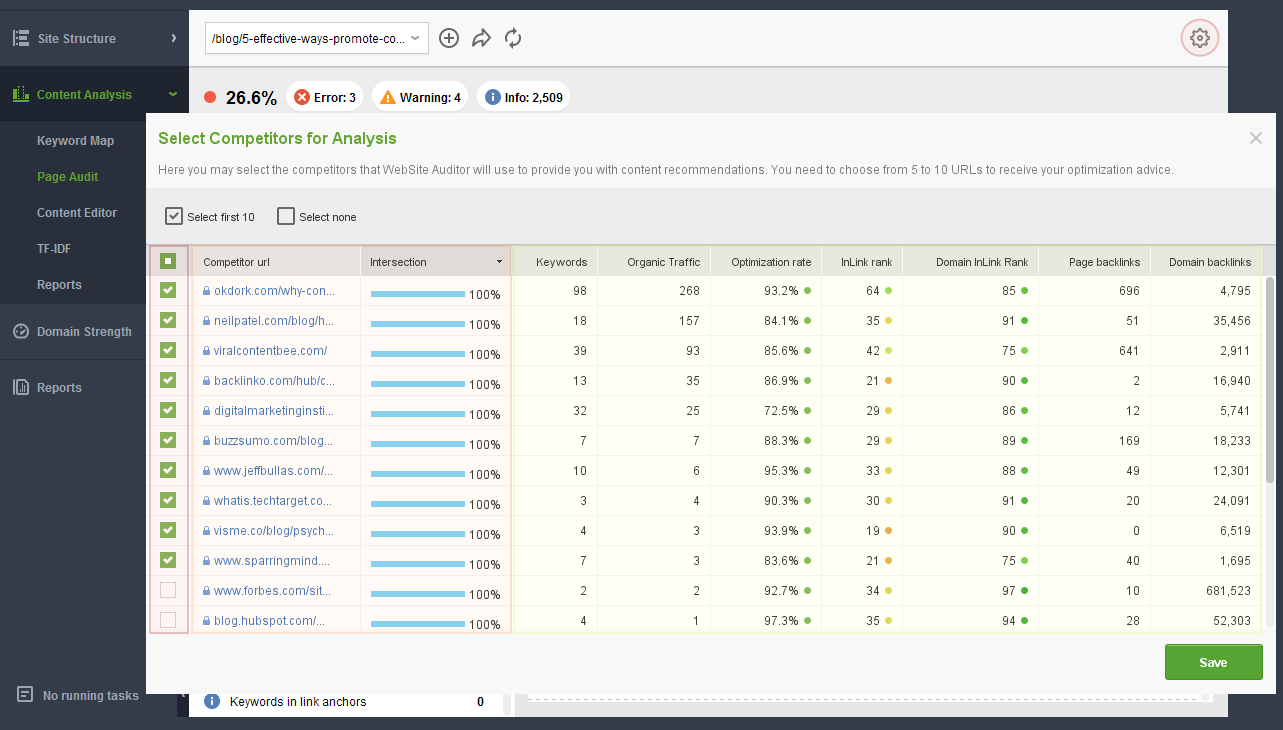 4. Clear your browsing history and cookies
If you see different results in a regular browser, the reason may be that Google personalizes the results you see based on your search history. To see the realistic results, not distorted by any previous searches, make sure to clear history and cookies, as well as log out of your Google/Bing/Yahoo accounts before running a manual search.
---
Posted by: Diana, Link-Assistant.Com Support
Created On: 15 September 2010 04:20 PM