The list of competitors in my project is incorrect.
This can happen for several reasons. Please look through the list of several most frequent ones.
Adjust WebSite Auditor settings
Make sure you are using the latest version. If necessary, restart the tool and let it update itself or download the current version manually.
Add custom location to your selected search engine: open Preferences -> Preferred Search Engines -> click Add Custom next to the required search engine. In the Preferred Location field enter the name of the town/city/region you wish to get results from. Then update your analysis using the newly created search engine with the custom location.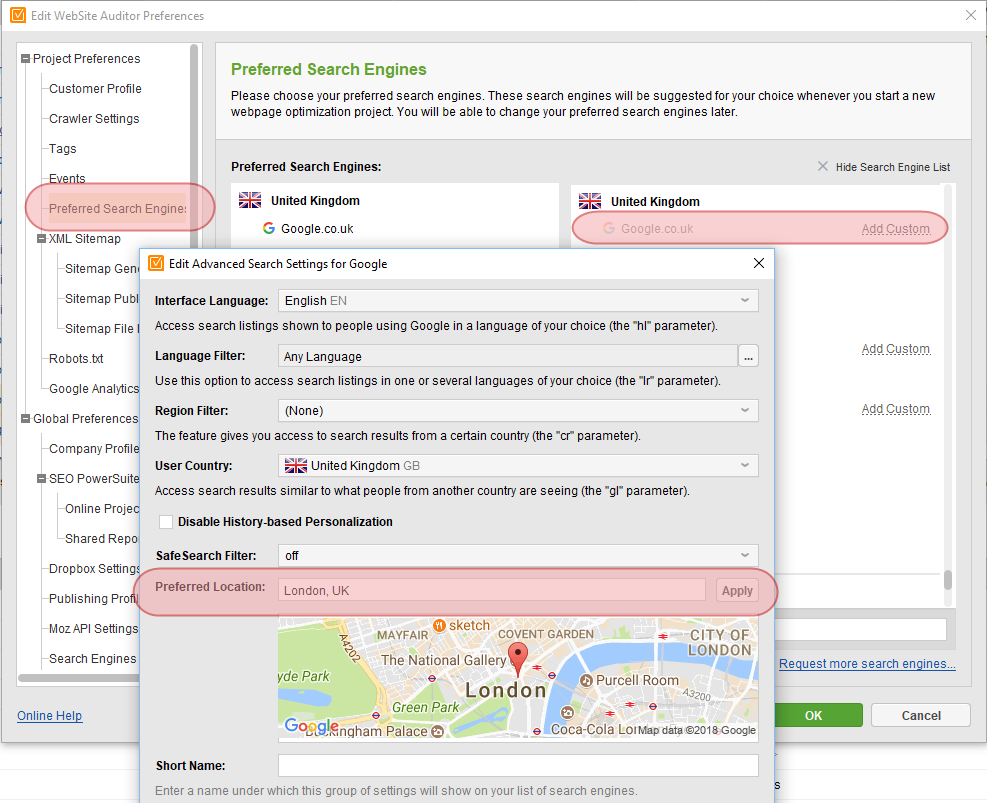 When doing content analysis WebSite Auditor automatically collects top 20 ranking competitors for the specified keywords and then picks up 10 competitors with the best optimization score to create an average competition report. You can change the list of competitors selected for optimization report manually by navigating to the Competitors tab and clicking the Edit Competitors button.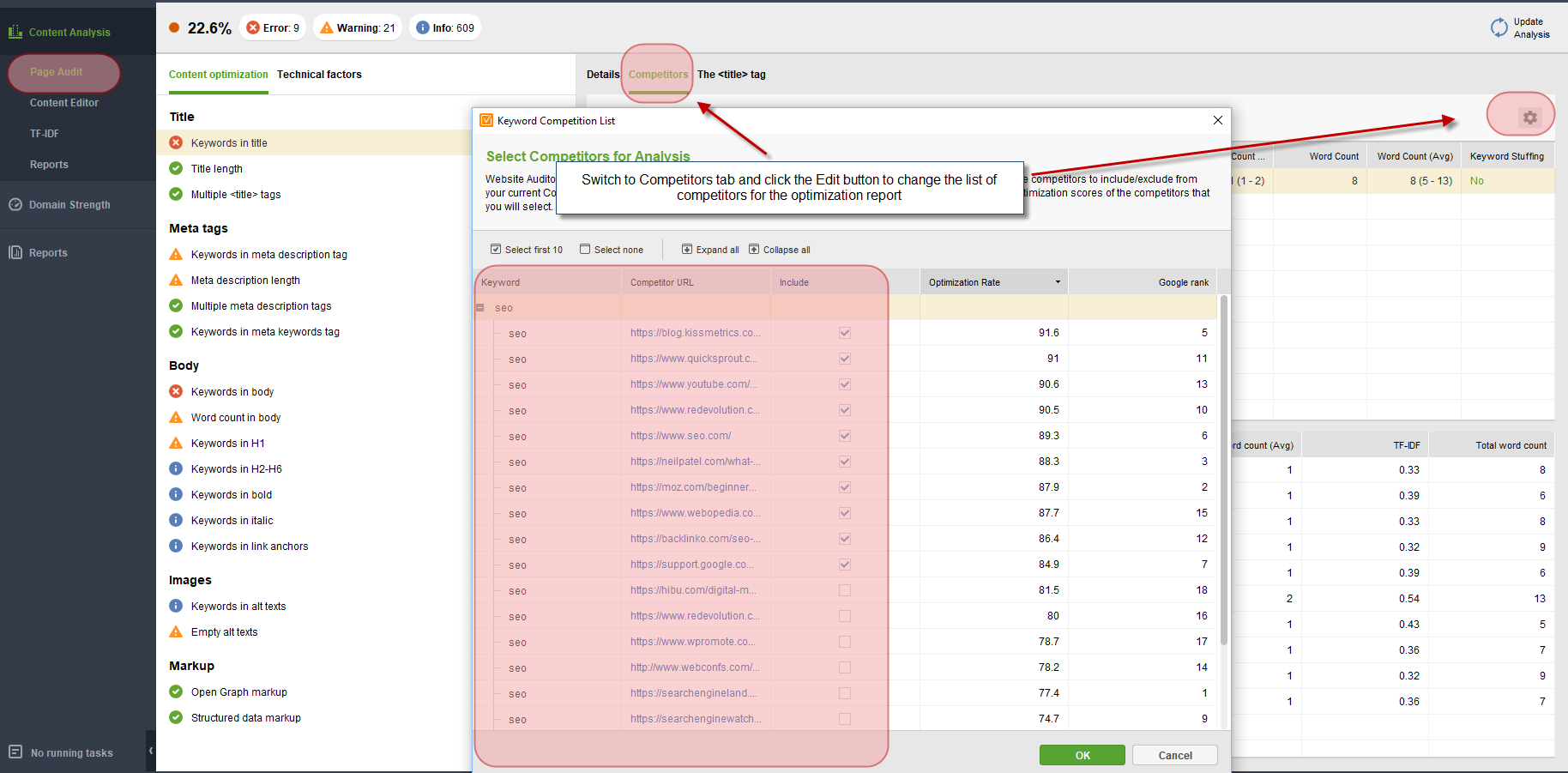 Remove search customization from your browser
Before comparing Website Auditor results with the list of competitors found in your external browser, make sure that you have excluded all factors that may provide personalized results when you are searching for competitors in your browser:
Log out of your Google/Yahoo!/Bing accounts (and, if possible, your social network accounts too). Output a registered user gets can be tailored to his/her interests. Google judges about them by the subjects of previous searches and web pages the user has visited.
Remove cookies. Google can continue personalizing search listings even after you log out of your account.
If none of the above helps, please send us your project for analysis via Help -> Send Project to Support indicating your name, e-mail address, and a quick explanation of the issue. We'll investigate the issue and get back to you fast.
---
Posted by: Diana, Link-Assistant.Com Support
Created On: 15 September 2010 04:20 PM