Can I use CAPTCHA-solving services with SEO PowerSuite?
Although Rank Tracker and other SEO Powersuite tools have been equipped with the special anti-block feature that lets our users check rankings and execute other tasks without the risk of being blocked and detected by search engines, there still remain cases when using an anti-captcha solution may be helpful to facilitate the software performance.
Here is the list of tasks which are not covered by the anti-block system yet and where you may use an anti-captcha key:
checking rankings in Yandex, Mail.ru and WP.pl search engines;
using '100 results per page' or 'last found position' rank checking mode in Rank Tracker;
updating competition results from Google for the KEI factor with the help of advanced search operators, such as allintitle, allinurl etc;
updating Cache Date in Google factor;
updating Pages Indexed in Google factor;
collecting keyword suggestions from Google Related Searches, Google Autocomplete, Yandex Wordstat, Yandex Search Suggestions.
Right now SEO Powersuite tools support the following anti-captcha solutions.
SEO PowerSuite Anti-CAPTCHA Key
The Anti-CAPTCHA Key service is our partner CAPTCHA recognition service and when enabled allows you to have all the required CAPTCHAs recognized timely and accurately with no need for your presence. In order to use the feature, you will need to purchase an Anti-CAPTCHA Key that has to be inserted in the software.
How does it work?
We email you a personal Anti-CAPTCHA Key for a number of CAPTCHAs you choose. Then you enter it in the software menu: Preferences -> Search Safety Settings -> CAPTCHA Settings...
And that's it. Whenever you run a search with the software and a CAPTCHA appears — you won't even notice it, as it gets recognized on the fly. And you can always check your statistics in the Preferences menu.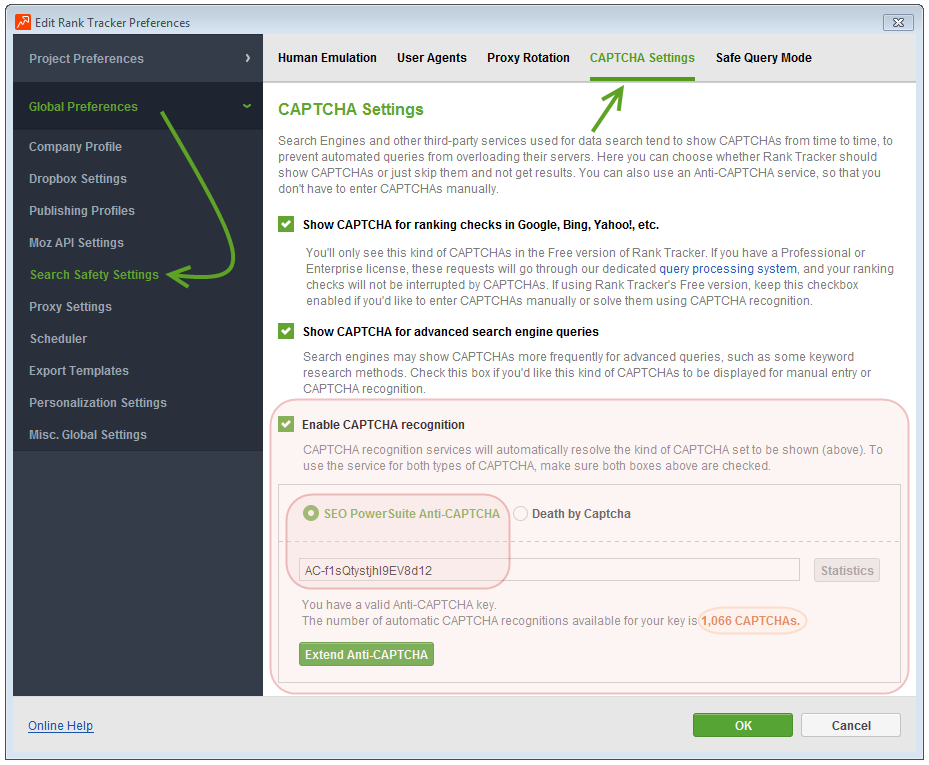 If you click the Statistics button you will be able to see the last 10 recently recognized captchas.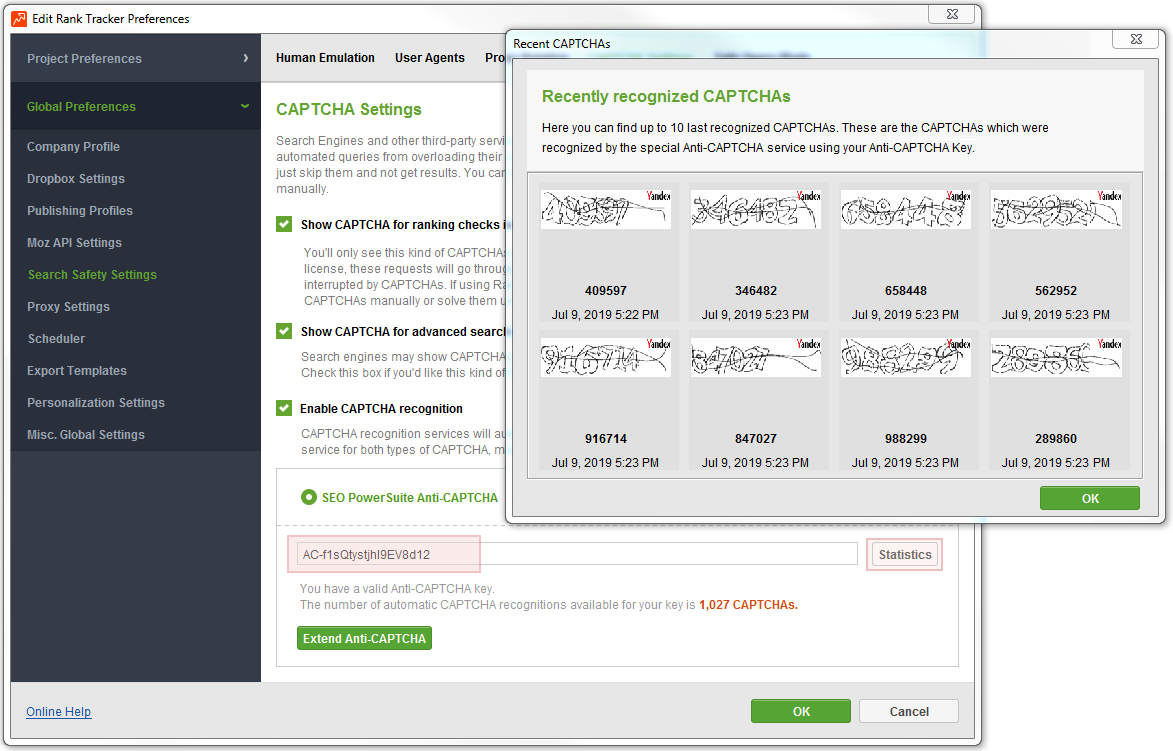 And this works in any of the four SEO PowerSuite tools, and in any Edition (Free, Pro or Enterprise), as well as in BuzzBundle!
Death by Captcha
The other CAPTCHA bypass service we cooperate with is Death by Captcha. If you have an account at http://deathbycaptcha.com/, you can easily connect it to any of the four SEO PowerSuite tools. Just go to Preferences -> Search Safety Settings -> CAPTCHA Settings and enter your Death by Captcha username and password.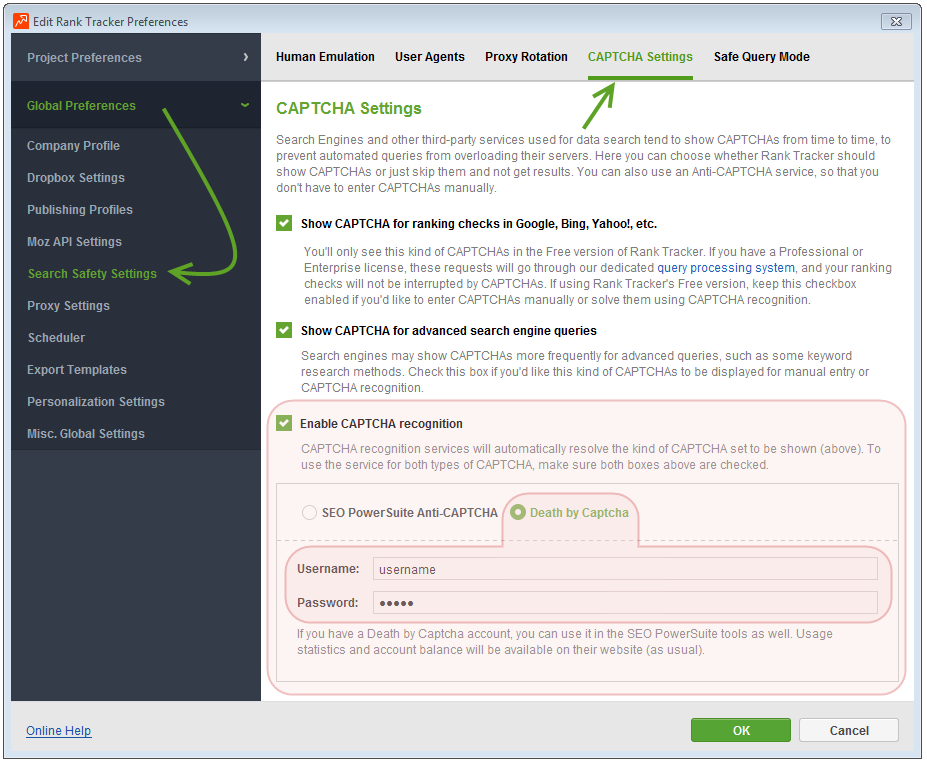 You'll be able to check on your account balance at http://deathbycaptcha.com/ anytime.
---
Posted by: Dennis, Link-Assistant.Com Support
Created On: 04 October 2010 03:06 PM

This article was helpful

This article was not helpful

(230 votes)