How do I export my ranking history to Excel?
Holders of Enterprise licenses can easily import their ranking history to spreadsheets.
Export the records to a .txt file as described here.
Open the Data tab in an Excel spreadsheet. Select Get External Data -> From Text.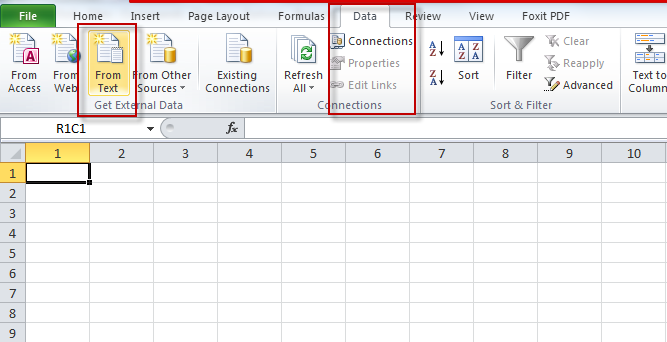 Indicate the location of the .txt file you've created with Rank Tracker. Click Import (it will activate Text Import Wizard).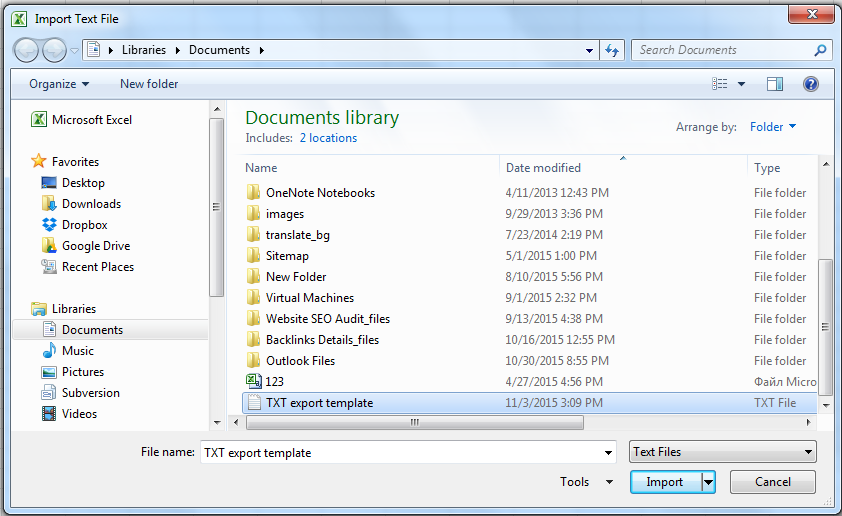 Step 1. Set the file type to "delimited". Make sure the import starts at row #1 (otherwise the names of the columns will be cut off).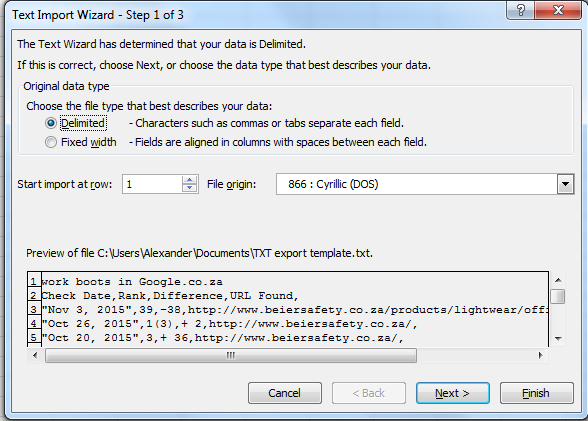 Step 2. Select the delimiter used in your .txt file.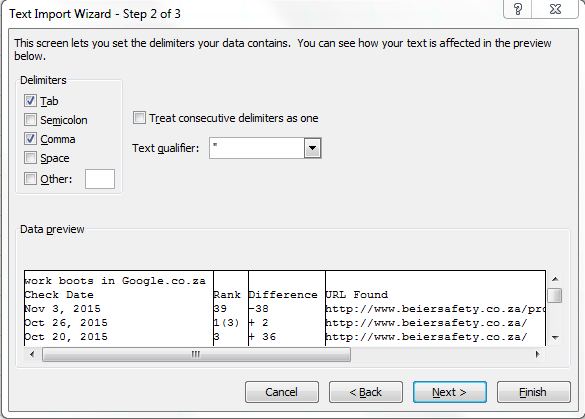 Step 3. Set the data column format to General.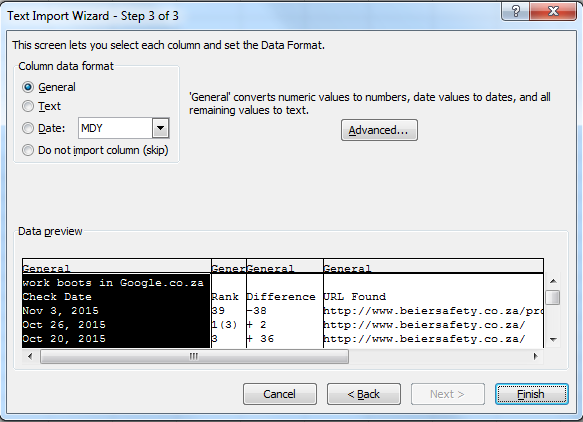 Choose which worksheet the data should be imported to.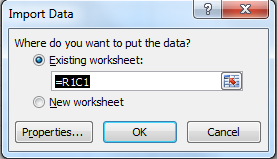 The data from the .csv file has been added to your spreadsheet. Please format it as desired.

---
Posted by:
Created On: 08 August 2011 06:22 PM