Problems updating the number of searches
Issues updating the number of searches in Rank Tracker may occur in several cases.
Google AdWords username and password required
When you update SEO/PPC data in Rank Tracker, you may see a message asking for your Google AdWords account credentials.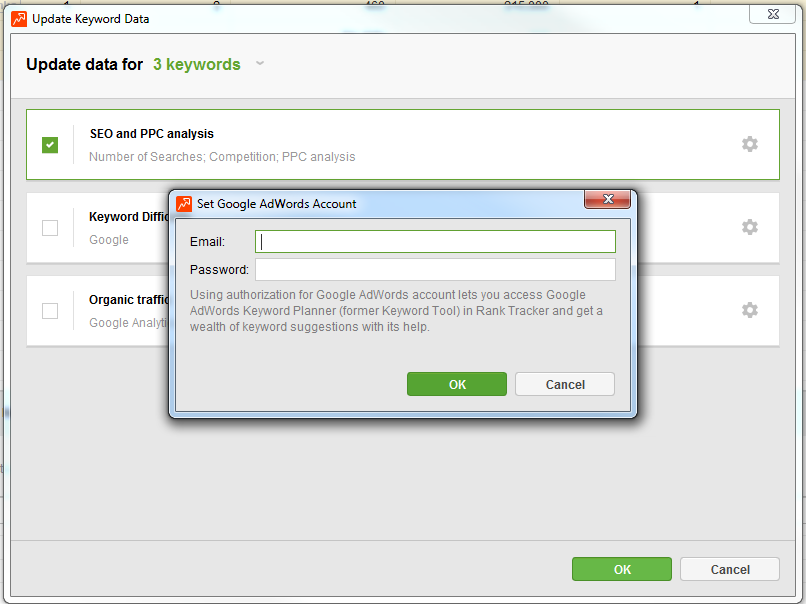 To connect your AdWords account to Rank Tracker, please go to Preferences -> Google Keyword Planner Settings, and enter your AdWords login details.
If you don't have an AdWords account yet, please start one at https://adwords.google.com/um/StartNewLogin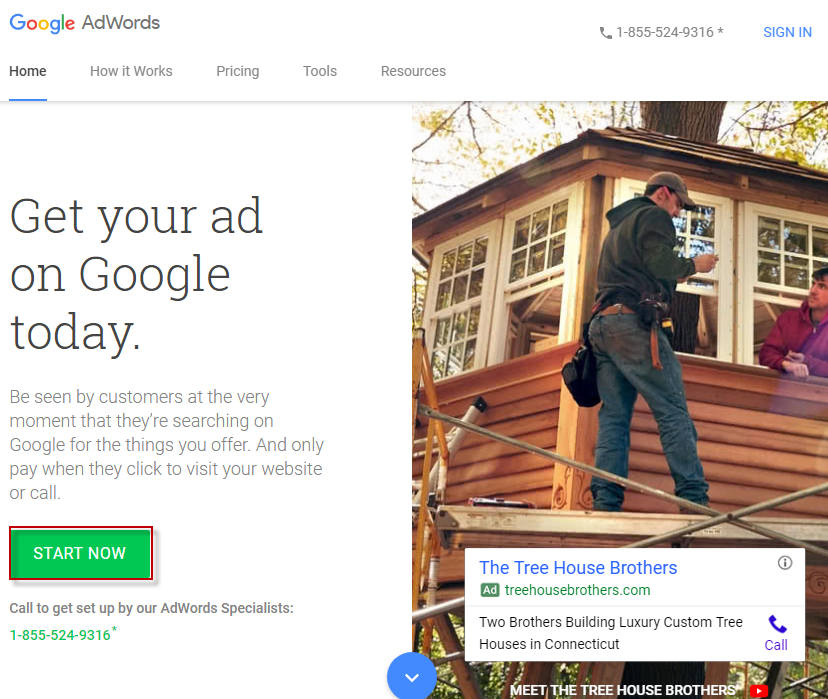 Temporary block
As our tests have shown, Google AdWords can occasionally block requests from authorized users. If the first line of the error log contains such exceptions as: Banned by Adwords or Temp blocked, that indicates your IP address or AdWords account has been temporarily blocked for sending out too many queries.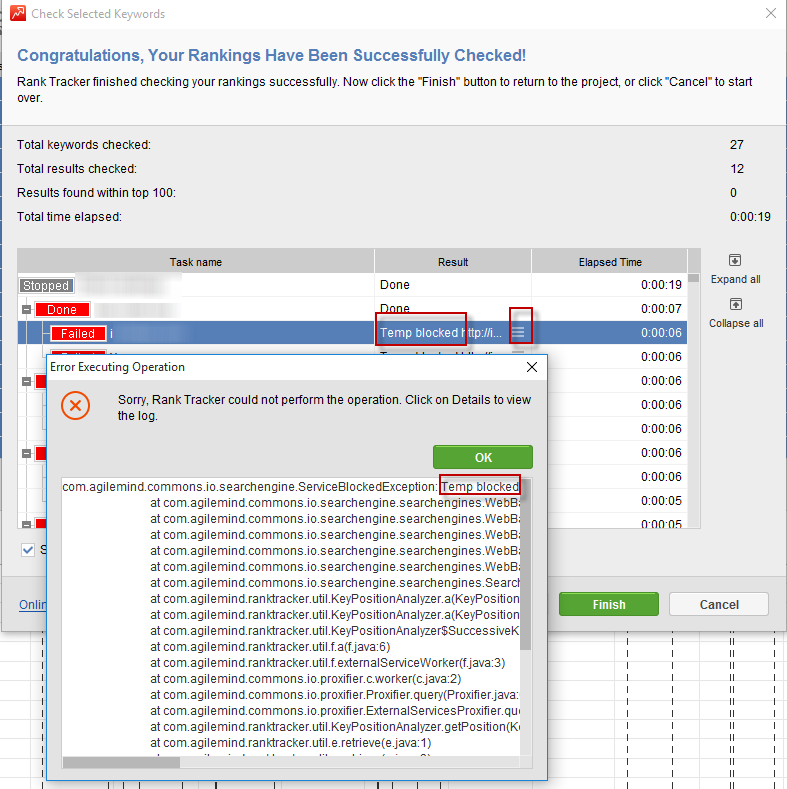 Even though this hasn't proved to be a common issue, there's still a chance you can get a block from AdWords if you update the KEI for a conspicuous bunch of keywords. To avoid being blocked, please go to Preferences –> Misc.Global Settings and set the value under the Simultaneous tasks section to 5 or less.
Rank Tracker returns incorrect number of searches
If the numbers you see in Rank Tracker are different from what you see in your AdWords account, it is most probably due to the fact that Rank Tracker and Keyword Planner have different targeting country and language settings.
To see if that is the case, please go to Preferences -> Number of Searches in Rank Tracker. Make sure that the language and country set there are exactly the ones you target.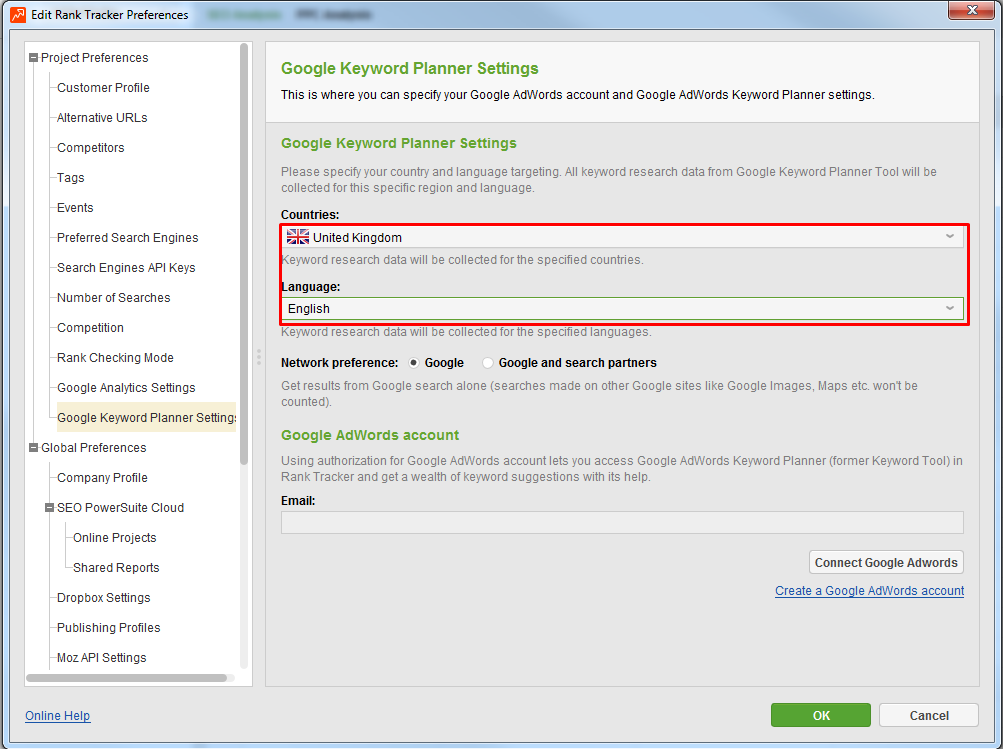 Please log in to your AdWords account. Under the Tools tab, select Keyword Planner.
(You might need to return to previous version of Adwords for now cause not all of the functions are available in the new interface at the moment)

Here please choose Search for new keywords using a phrase, website or category and make sure that the targeting language and country are the same as the ones you have set in Rank Tracker.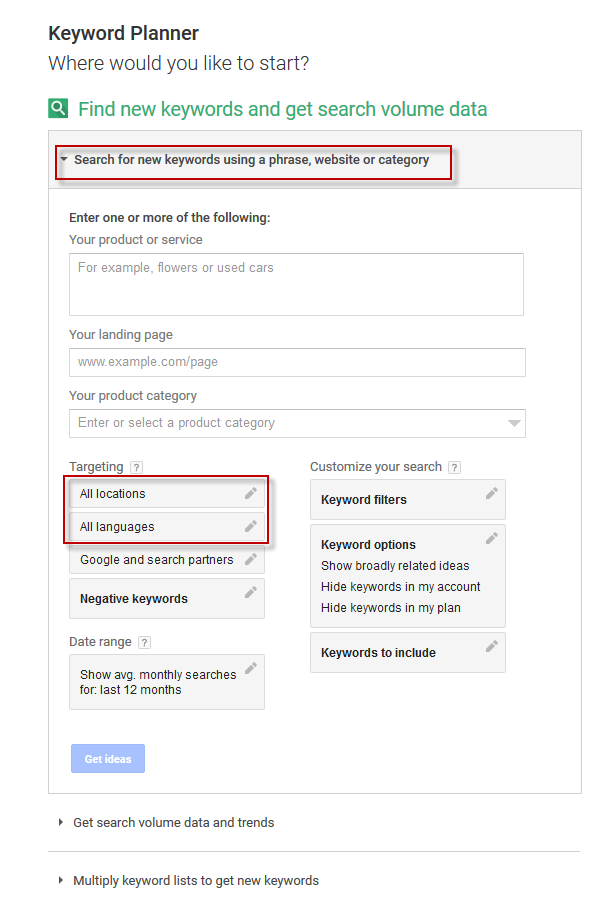 If after following these instructions you are still experiencing problems checking the number of searches, feel free to submit a ticket on our dashboard.
---
Posted by: Alexander, SEO PowerSuite
Created On: 17 April 2012 04:50 PM