Problems updating the number of searches
Issues updating the number of searches in Rank Tracker may occur in several cases.
GoogleAds username and password required
When you update SEO/PPC data in Rank Tracker, you may see a pop-up window asking for your GoogleAds account credentials.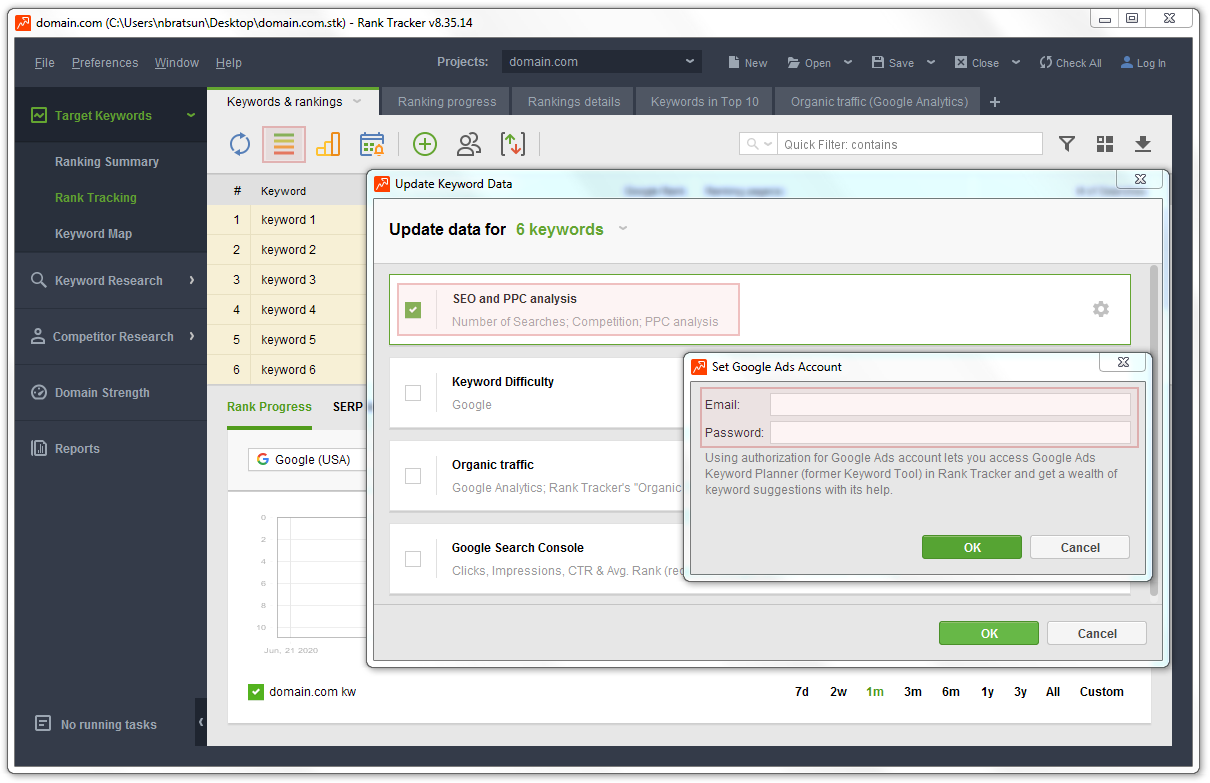 To connect your GoogleAds account to Rank Tracker, please go to Preferences > SEO/PPC Data, make sure that My GoogleAds Account is set as a source, click to Connect GoogleAds, and enter your account credentials.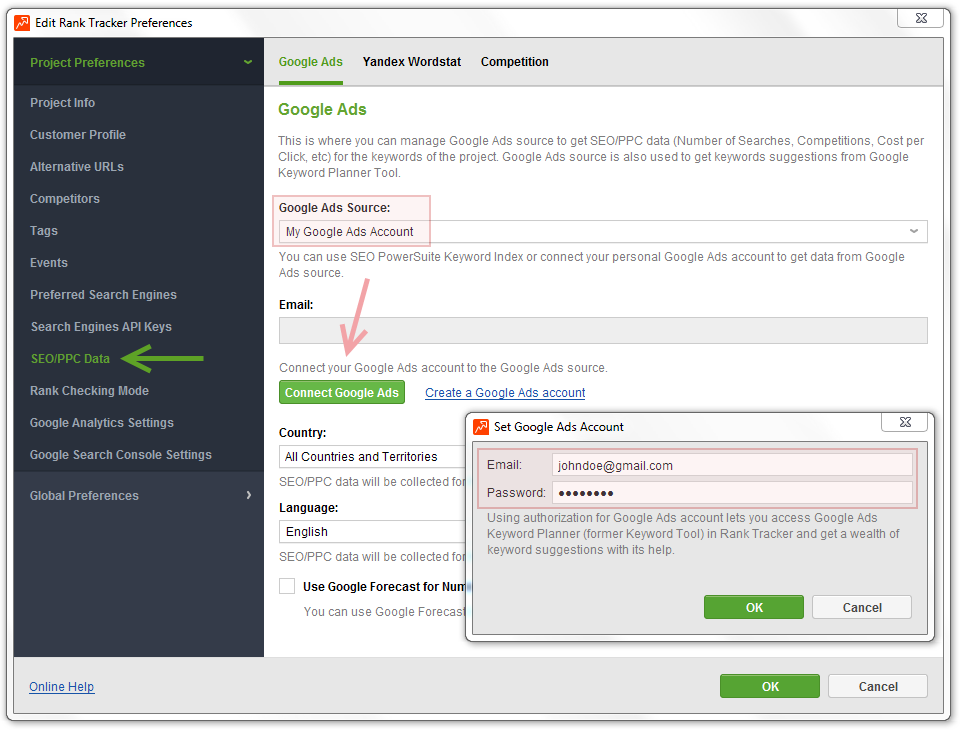 If you don't have a GoogleAds account yet, you can start one here.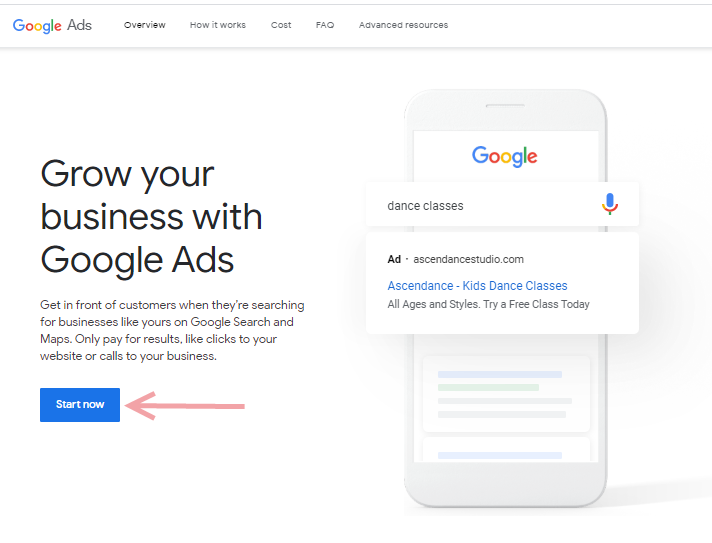 Please note that due to the recent GoogleAds interface changes, MCC accounts are temporarily not compatible with Rank Tracker. While the changes are being adopted, please use a private (free or paid) GoogleAds account to connect to your project.
RankTracker returns incorrect number of searches
If the numbers you see in Rank Tracker are different from what you see in your Keyword Planner directly, the most probable reason is that you're using different targeting settings (country and language) in your Rank Tracker project and in Keyword Planner directly.
To see if that's the case, please go to Preferences > SEO/PPC Data in Rank Tracker and make sure the language and country set there are exactly the ones you target.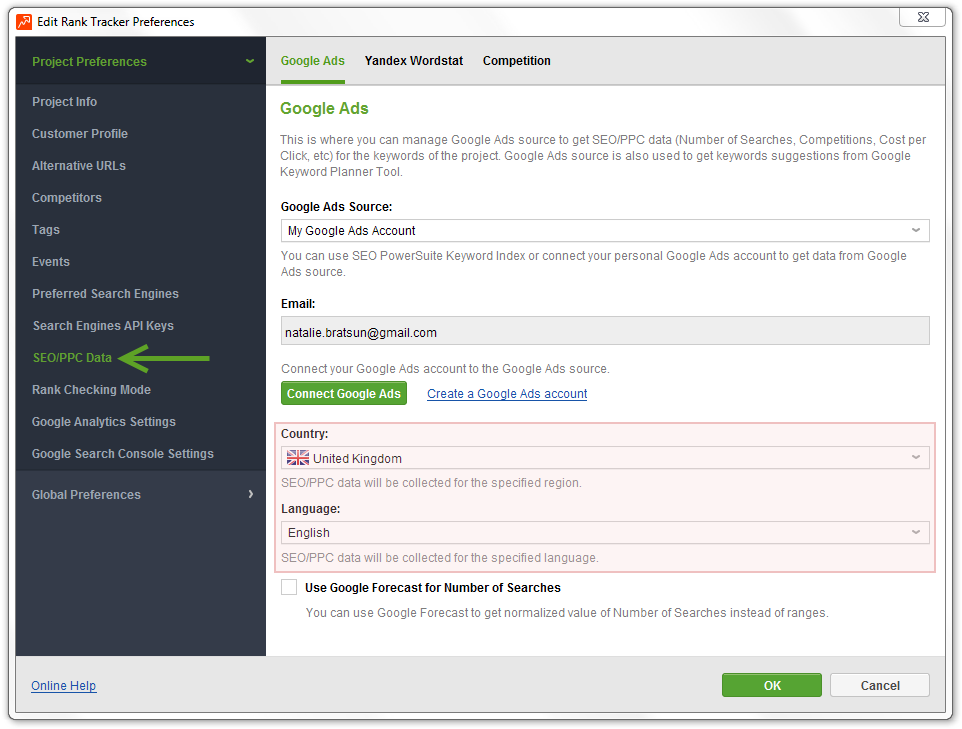 Next, log in to your GoogleAds account, and go to Keyword Planner under the Tools & Settings tab.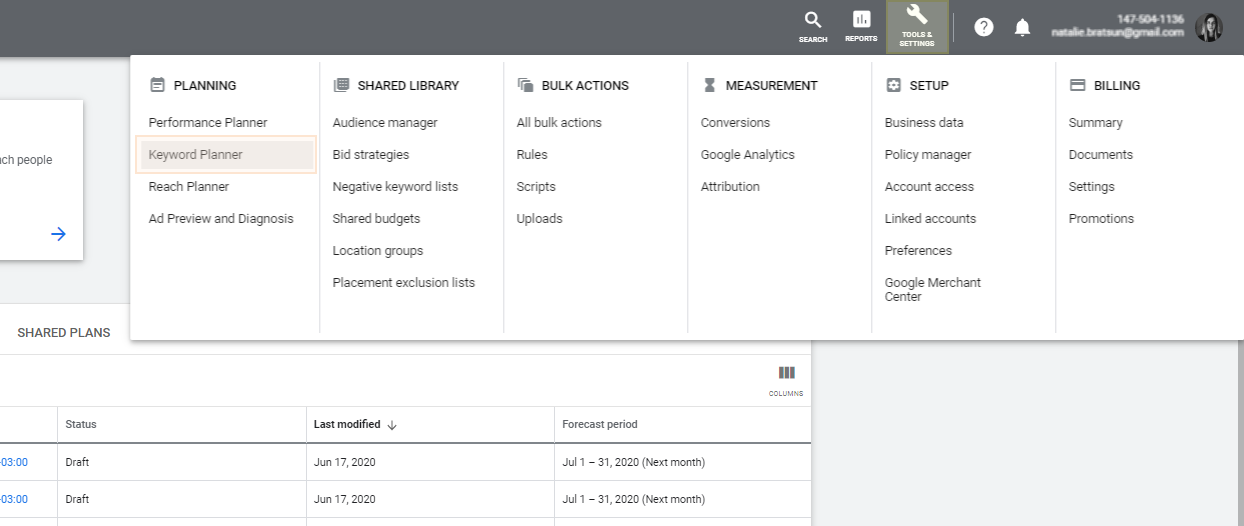 Click to Discover new keywords, enter your seed words/phrases, and make sure your target country and language are the same as the ones you use in Rank Tracker.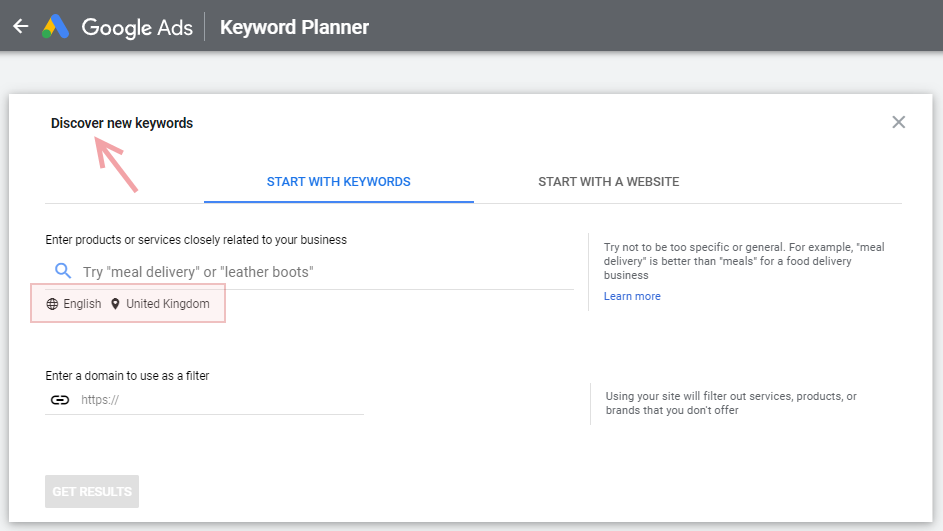 Failed tasks
When updating the number of searches, the task may fail for some reason. In such cases, refer to the Task manager in the bottom left corner of the app - you will see the list of your current and previous tasks. From there, you may look through the error logs for your failed tasks, or submit them to the support team for further investigation.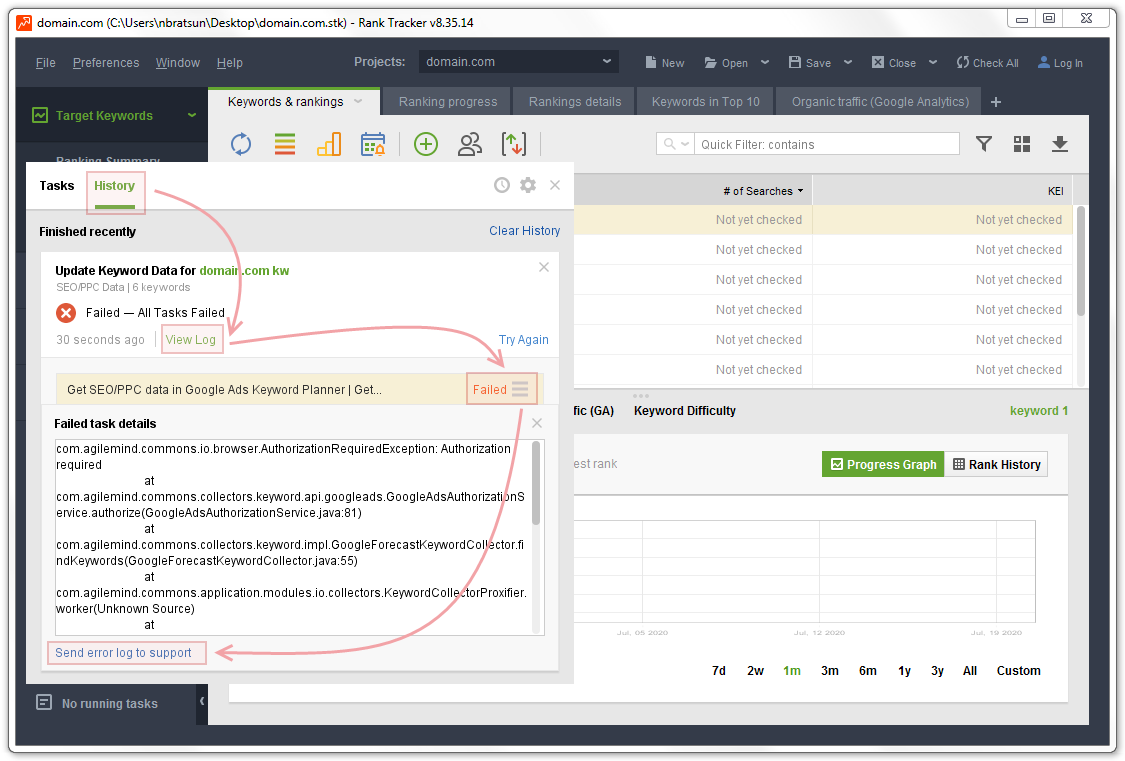 If, after following these instructions, you are still facing any problems checking the number of searches, feel free to submit a ticket through our Support dashboard!
---
Posted by: Alexander, SEO PowerSuite
Created On: 17 April 2012 04:50 PM