What does the 'Backlink Status' column show?
The Backlink Status column reveals the availability of the backlinks leading to your site in the backlink sources' indexes.
Three backlink statuses you may see:
New (backlinks that have been found for the first time).
Remains (backlinks were in the project before and have been found again)
Removed (backlinks weren't found during the previous check).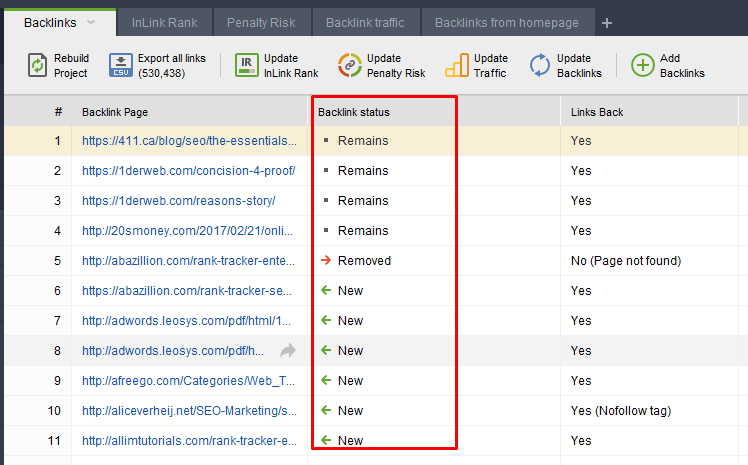 The mechanism
The program queries selected (by you) backlink sources and compares the newly - gathered information with the information that was collected during the previous search (if any). If the project is new - all of the found links will be marked as 'New'.
Changes
Backlink statuses can change over time. To update the 'Backlink Status' column in an existing project you need to click Update Backlinks and choose Backlink Page Info: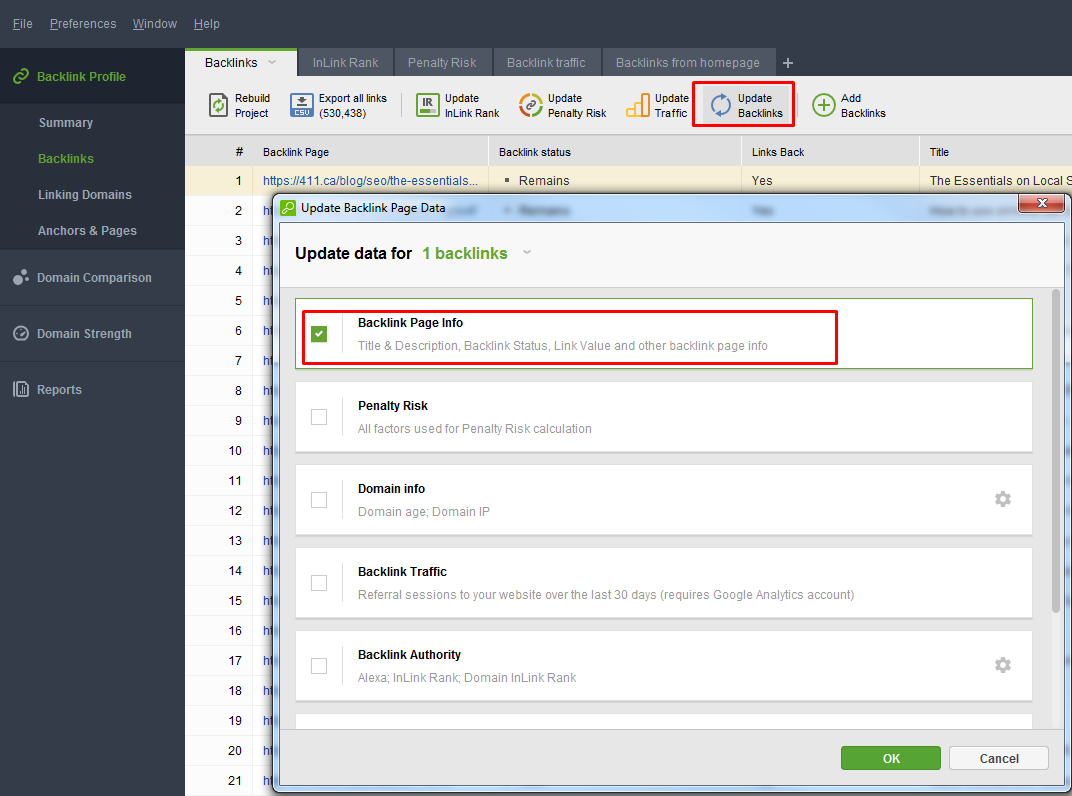 We recommend you to rebuild your projects on a regular basis (once or twice a month or more often according to your needs) to keep the backlink statuses up-to-date.
Please note that additionally to the 'Backlink Status' column (that has to do with the presence of a backlink in backlink sources) you can add the 'Links Back' column which shows if the link is present on a backlink page.
---
Posted by:
Created On: 25 October 2012 12:48 PM