Website owner Sidsel Nesse
Quickly promoted her websites in Google.no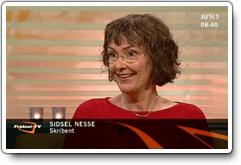 promotion in Google.no for keywords in Norwegian.
#1 for 7 main keywords
in top 10 results for more than 140 keywords
20-fold traffic increase after one month of optimization
SEO budget of only $154
Business description:
Sidsel Nesse is a Norwegian song and speech writer. She writes & sells unique festive songs, speeches and tales for different kinds of parties, occasions and events.
Websites:
http://www.1001sang.no/
and
http://www.sangerogtaler.no/
Objectives:
Secure a stable high position of her website http://www.1001sang.no/ for the main keywords:
Bryllupstaler
Bursdagstaler
Festtale
fødselsdagssanger
sang fra forlover
sanger
sanger taler
Increase daily traffic and boost the rankings of her newly launched website http://www.sangerogtaler.no/ for her main keywords:
brudgommens tale
bryllupstaler
bryllupssanger
konfirmasjonstaler
ferdige sanger
ferdige taler
Problems:
Being a stand-alone writer with limited promotion budget
Strong corporate competition in the niche — a company that runs 15 websites and has an extensive SEO budget.
Details:
This website is Sidsel's main business page and she started optimizing it a couple of years ago. At first she was using Web CEO, but at some point she learned about SEO PowerSuite by Link-Assistant.Com and was surprised by the vast scope of features it offered. SEO PowerSuite tools also have Mac OS versions unlike Web CEO products. After thorough consideration Sidsel, having advanced as a webmaster, moved her work to Mac and switched to SEO Power Suite.
"I find this software much easier to use, and I love all the features!" — Sidsel says.
http://www.1001sang.no/ is ranking highest for most keywords of her niche. It ranks #1 for 7 keywords:
Bryllupstaler (wedding speeches)
Bursdagstaler (birthday speeches)
Festtale (party stories)
fødselsdagssanger (happy birthday songs)
sang fra forlover (engagement songs)
sanger (songs)
sanger taler (speech tales)
Apart from that, her website is in top 10 results for 145 other related keywords! Using Rank Tracker from SEO Power Suite Sidsel is able to monitor any slightest ranking change and knows what optimization activities are fruitful and worth focusing on.
What is most impressive, however, is the ranking advance of her recently launched website:
http://www.sangerogtaler.no/
Sidsel planned to use this website to publish her articles and tips on song and speech writing. The site was launched in February 2008 and she was not doing much in terms of its' optimization. So she started off having around only 4-5 unique visitors per day and being out of top 100 results for her main goal keywords:
brudgommens tale (bridegroom speeches)
bryllupstaler (wedding speech)
bryllupssanger (wedding songs)
konfirmasjonstaler (confirmation speeches)
ferdige sanger (ready songs)
ferdige taler (ready speeches)
As Sidsel had been successfully using Rank Tracker from SEO Power Suite she decided to give another tool by Link-Assistant.Com a try. Knowing that onpage optimization is crucial for any fresh website she bought WebSite Auditor in January 2009.
WebSite Auditor is an onpage optimization tool from SEO PowerSuite that takes your top 10 competitors for a given keyword and analyses their keyword density tactics in all page elements (meta keywords, meta descriptions, h1-h6 tags, text body, bald and italicized text etc.). Basing on the analysis data WebSite Auditor presents you an advice on keyword prominence in all page elements from meta elements to content. Using this tool allows you to bring your freshly launched page in accordance with the strategies that work in practice.
Sidsel started optimizing http://www.sangerogtaler.no/ only on January 15th 2009. Within four weeks she managed to boost her traffic 20 times. All it took was an onpage optimization advice produced by WebSite Auditor. After Sidsel "brushed up" all her page elements her daily traffic grew from 4-5 visitors a day to 95-100 daily visitors. Here is Google analytics dashboard illustrating the rapid traffic growth that took place after she used WebSite Auditor:
WebSite Auditor allowed Sidsel to successfully determine the necessary keyword density in all page elements as well as in the very articles published on http://www.sangerogtaler.no/ which resulted in the impressive rankings boost. She analyzes all the new articles with WebSite Auditor to decide the optimal keyword density to make them both user- and search-engine friendly. The result of applying WebSite Auditor is impressive - only four weeks after she started using the tool for onpage optimization she is ranking much higher for all her keywords:
| Keyword | August 4 2008 | January 20 2008 |
| --- | --- | --- |
| brudgommens tale | (not in top 100) | 11 |
| bryllupstaler | (not in top 100) | 13 |
| bryllupssanger | (not in top 100) | 30 |
| konfirmasjonstaler | (not in top 100) | 10 |
| ferdige sanger | 18 | 11 |
| ferdige taler | 23 | 8 |
Just as in the case with her main website, Sidsel monitors the ranking progress of www.sangerogtaler.no with the help of Rank Tracker.
Below is a screenshot of ranking history of her website for the keyword "bryllups tale" in January 2009. You can see every previous measurement recorded and represented in a graph:
Switching to another view Sidsel is able to see which exact page has the highest rank for the keyword:
Knowing this helps Sidsel manage her articles in terms of keyword density and understand which article on the page has a 'potential' to rank high for a certain keyword.
This is the progress Sidsel has made using only two of the tools from SEO PowerSuite — WebSite Auditor and Rank Tracker.
So keyword research, onpage optimization and consecutive tracking of how well you perform for each keyword — all that works great to give your rankings a starting boost and can bring about results as impressive as a 20-fold traffic increase and stable high SERP position.
Sidsel is now ready to try the two remaining tools from SEO Power Suite — LinkAssistant and SEO SpyGlass, to take her link management and backlink building under full control and make sure her websites are firm on top positions of Google.no.
---
Try SEO PowerSuite tools and see how they will work for your own site! Download SEO PowerSuite here or Order Now.