Get started with the best of SEO affiliate programs
What Do We Sell?
SEO PowerSuite is a leading SEO software for Internet marketers. It boasts over 800 thousand loyal users in more than 120 countries around the globe. SEO PowerSuite consists of four tools: Rank Tracker, Website Auditor, SEO SpyGlass, and LinkAssistant, all of them come in two editions – Pro and Enterprise.
BuzzBundle is a standalone product. It is a social media marketing and reputation management tool with unique functionality that puts it head and shoulders above the rivals.

SEO PowerSuite
Includes Rank Tracker, Website Auditor, SEO SpyGlass, and LinkAssistant
---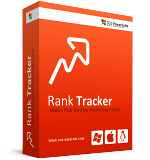 Rank Tracker
Includes modules for keyword research and for fast search engine ranking tracking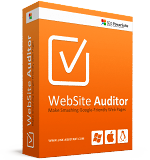 Website Auditor
Deals with website structure and content SEO optimization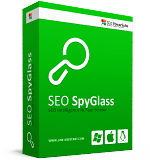 SEO SpyGlass
Finds over 100,000 competitor backlinks and shapes your link-building strategy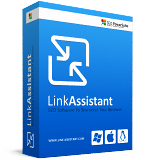 LinkAssistant
Works for all link management tasks from building link directories to establishing link partnerships

BuzzBundle
Social media marketing and reputation management tool
---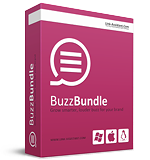 You spend less time doing social media management jobs — yet you get more outreach than with other tools. No need to log in and out of social accounts. Manage all your Facebook, Twitter, LinkedIn and other profiles in one convenient workspace.
Top Affiliates' Earnings
SEO PowerSuite sells great, and the market is huge. Sure, we always want more people to come and buy, and you can help us simply by referring visitors to our site — and get 33% of what they pay. With the easy things you do and get paid for, our software can hit sales — and bring you big bucks.
Check how much our top 5 affiliates made in one month:
How to Get Started?
Invest just a couple of minutes into setting up your affiliate account and it will be working round the clock for you ever since. So don't wait to sign up with our affiliate program, generate your affiliate links and start getting your first clicks and sales through banners, newsletters, email and forum signatures, reviews, social media, article marketing, PPC and every single promotion way you're good at. For the detailed instructions see F.A.Q.
* Average historical earnings per sale generated by our affiliates
** On the average, 1 conversion occurs per 35 unique visitors sent to our websites by an affiliate.
When signing up for this Affiliate Program you agree to comply with the Link-Assistant.Com Affiliate Program Policy