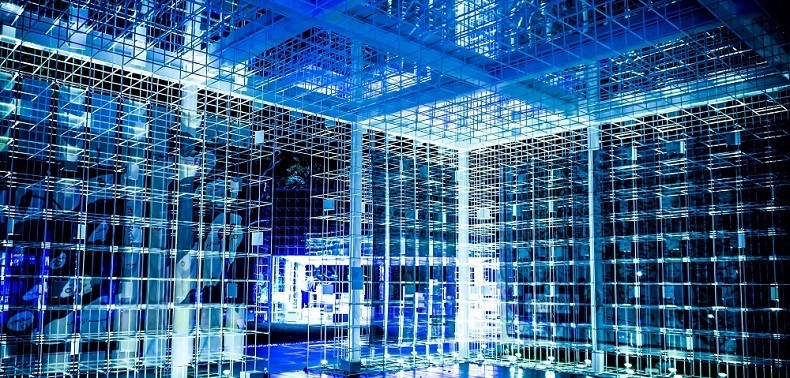 Does The Web Host Affect the SEO of Your Website?

Everyone wants their websites to rank high on the web to get traffic and conversions. So it's not surprising that SEO is a tremendously important component of any digital marketing strategy. And choosing a credible and reputable web host is the first big step to getting yourself on top of the SEO game.
Why is SEO important
SEO is a set of measures you undertake to improve your website's ranking in search results. The goal is to increase your website's visibility in search engines whenever a user searches for something related to your brand. You want people to find your website easily. As such, you strive to get your website to rank higher, so you get to appear on the first page of the search engine.
Implementing a comprehensive SEO strategy is imperative to achieve this. And there are many reliable SEO tools out there that can help with your SEO efforts.
What Is Web Hosting
To bring your business out on the web, you need to choose a web hosting solution to publish your website on the Internet. A web host is an entity that provides web hosting services. They are responsible for setting up and maintaining the technological infrastructure and services that support your website. The data (code, images, and other) that constitute your website are stored on servers.
When you purchase a web hosting solution, you buy space on this server to store your website so it can be available online. Users key in your website addresses via the browser to access your website.
How Web Hosting Affects SEO Metrics
Let's say, your website has launched successfully. However, you cannot afford to rest on your laurels, as you must always be at the top of your SEO game to ensure that your site ranks high and gets traffic. I.e., whenever anyone inputs a query relevant to your business, your website is the first URL they see.
While meaningful content is key to a successful SEO strategy, web hosting also plays a crucial role for the SEO of your website. Websites that run smoothly, seamlessly, fast, and with no downtime rank higher. As such, choosing a quality web host with a proper web hosting solution affects the SEO of your website.
Below are a few factors showing how your choice of a web host can impact your website's SEO.
1. Website Speed/Page Load Time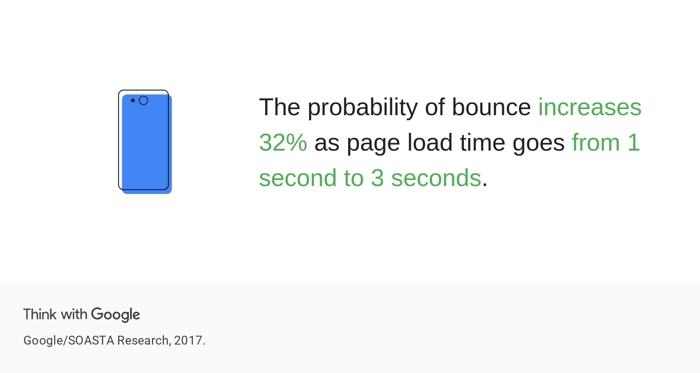 When it comes to the Internet, speed is everything. In 2010, Google announced that page speed is a contributing factor to ranking for desktop websites. In 2018, Google agreed that this applies to mobile searches as well. If your web pages are slow, you can bet your bottom dollar that search engines will put your website at a disadvantage, and your rankings will drop.
Generally speaking, a user will not wait for more than two seconds for a page to load. Your website bounce rate will increase, while the conversion rate will suffer. So, a good web host ensures that your website always keeps up with the latest technologies. Higher specifications, better caching, and other factors help reduce a website load time.
Note
Bear in mind that some other factors can affect your page speeds aside from the web host. One of them is the way your website is designed and coded. If not optimized properly, those may bring down your website speed as well.
2. Server Downtime
Downtime is the interval of time that your website is unreachable and inaccessible. This is much worse than presenting a slow website to your audience. Pretty often, a downtime occurs because of the web host. There are many causes of a website downtime: they range from a security breach, hardware failure, and overloaded server to almost anything.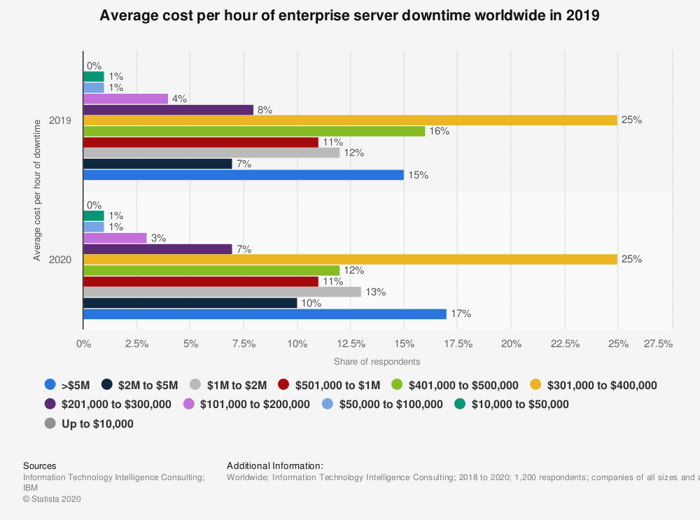 Whatever reason for a site downtime might be, the outcome is disastrous and spells BAD for your business. If your website is down, you lose leads, customers, and eventually do harm to your business.
Also, search engines will flag your website as inaccessible and unreliable. It won't do if users click on a result high up on the search result page only to find it's inaccessible. Any website downtime translates to having your SEO suffer, and eventually, your website can disappear from the search result pages. And to have zero visibility on search engines is the biggest nightmare for any digital marketer.
Not to let it happen, go for a web host that can offer you very close to 100% uptime. If your website suffers frequent downtime, this could be the first telltale sign that you should be shopping for another web host.
3. Location
You may be surprised that search engines consider your website location when ranking it in their Search Engine Result Pages (SERPs). The search engines determine the server's IP address that houses your website to figure out the location. If this IP address is near your targeted audience, search engines will prioritize your website, and it will rank high.
Google prioritizes local businesses for the respective local searchers. So, if you target some geo-specific audience, it makes sense to opt for a web host present in that location. Your website will also load faster for them. As such, know your target market and choose a web host there. This helps heaps with the SEO of your website.
4. Security
Google endorses website safety, making it part of ranking signals. Your website must be secure so that your audience knows they are safe when interacting with your pages. The same applies to Google: you have to show Google that you have all relevant security measures in place.
Security features deployed on your web host significantly contribute to the SEO of your website. For example, SSL-enabling your website is a crucial requirement. Secure Sockets Layer (SSL) is the communication protocol that encrypts the data exchange between both the server and the user's browser. In 2014, Google placed SSL as a ranking factor in SEO.
If your website gets hacked often, don't doubt that your rankings in the SERPs will suffer. And this means that your existing web host needs revision.
How to Choose the Best Web Hosting with SEO in Mind
Now that you know how the web host affects the SEO of your website, let's get down to business and see what factors you need to consider when choosing the best web hosting for your website.
Match the Hosting Plan to Your Needs and Usage
The nature of business is dynamic, and changes may happen so fast that we may find it overwhelming to keep up with them. Keep in mind that your web hosting needs may change with time. So, when you consider different hosting plans, you have to know what they offer to you in both the short and long term.
Explore your options should you wish to change your hosting plan in the future, and how easy it is to scale up or down. Also, know your company's marketing plans and business goals, which, in turn, determine what website changes you may need to introduce in the future. Armed with such information, you can explore the various types of hosting plans, to pick the most suitable for your business.
Types of Hosting Plans:
Take some time to review what each web hosting plan gives so that you end up with the best web hosting for your website.
Shared Hosting
In shared hosting, your website occupies the same server as others. You typically share everything - the memory, bandwidth, CPU, storage, etc. The advantage is that your costs are low. So, if you are just starting up, your website is simple, light, and your expected traffic is light, you can consider shared hosting.
Shared hosting is also easy to operate. As such, this plan could be great for entry-level website hosting.
Recommended for:
Simple and lightweight websites
Personal blogs
Small businesses with less than 20,000 visits a month.
VPS Hosting
Virtual Private Server (VPS) hosting is an upgraded shared hosting option. Although you share the same server as other websites, you get a fixed space allotted just for your website. This space is virtually-partitioned off, so you are given a fixed amount of resources solely for your website's use.
Even though you get dedicated resources, your costs are low because you share the same server with others. Your website will also not be affected by other websites' differing needs. However, you will need to be somewhat tech-savvy to operate VPS hosting. On the other hand, you can always get a Windows VPS hosting and benefit from Windows OS and interface. It's super user-friendly, as many users are already familiar with the interface and the operating system due to its popularity, with a vast majority of personal computers running on Windows.
Recommended for:
Websites that need higher specifications (outgrown shared hosting)
Small to mid-sized e-commerce businesses that may need scaling up in the future
Companies that require higher server control but with a budget
Dedicated Hosting
As the name suggests, dedicated hosting is when you get the whole server to yourself. Your website enjoys many resources, and you have complete control over the server. However, this is costly.
Recommended for:
Huge businesses that require maximum performance
Websites that expect high traffic, over 100,000 visits a month
Websites that need top-notch security and complete control
Your Budget
Ultimately, it all boils down to your budget. There is no point in wanting the sun and moon when you do not have the budget. It does not mean that the more costly a hosting plan is, the better it is for you. You have to balance your business needs and budget to help you realistically decide what is best for you.
If you do not want to burn a hole in your pocket, consider shared hosting and VPS hosting. However, if the sky's the limit, why not look into dedicated hosting? Remember to match your budget and the hosting plan against your business needs and goals.
Performance
When shopping for a web hosting solution, it is crucial to go only for those with a high uptime guarantee, since frequent downtime is disruptive to your business and will impact the SEO of your website. Hence, look for only those web hosts that provide potent servers with a resilient infrastructure that consists of redundant resources and power supplies.
Reputable and trusted web hosts guarantee an uptime of 99.99% or higher. Never settle for anything less than 99%. Also, give priority to those web hosts that provide compensation in case they fail to deliver their guaranteed uptime, as they mean business.
Security Measures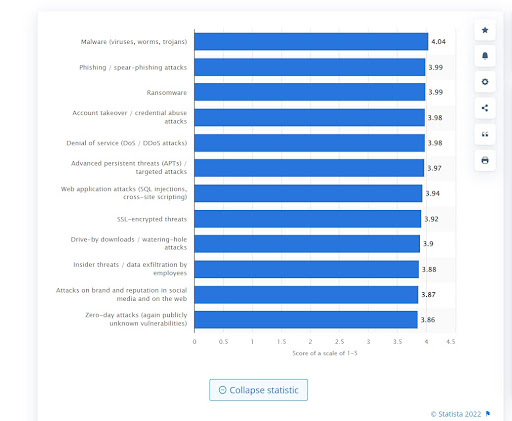 Your website safety relies on your web host. As such, check the web host's security policies and security features, offered in each plan. There must be at least 256-bit encryption available. And if there are any financial transactions on your website (credit card payments), go for Transport Layer Security (TLS) v1.1 or better. This is a stronger encryption standard than Secure Socket Layer (SSL).
Look into their backup and maintenance plans. It is highly recommended to update all software/plugins and take a proactive approach to regularly backup and scan your site for any potential problems (including malware).
Support Provided
Do not underestimate the importance of the support promised by your web host and the Service Level Agreement (SLA) given. All sorts of things may happen, and having some professionals to give you a helping hand makes a big difference.
Find out what support channels are available to you according to the SLA. Most web hosts offer at least 24/7 support; do not settle for anything less. Research reviews from other customers to find out their actual average response time. You'd want prompt and relevant resolutions at all times.
It would be great if the web host offers a comprehensive and consistently updated knowledge base that you can refer to. This can cut down on the resolution time for any issue you may face.
Final Thoughts
The goal of every business owner is to have their website consistently rank high in SERPs. To make your website work properly, you must deploy it on a quality web host. A proper hosting solution will help you ensure the security, accessibility, and reliability of your online services.
Article stats:
| | |
| --- | --- |
| Linking websites | N/A |
| Backlinks | N/A |
| InLink Rank | N/A |