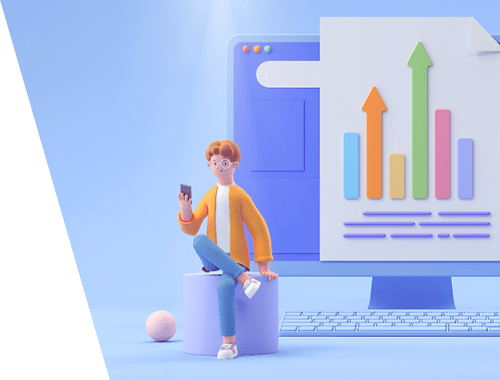 Free SEO Tools to Optimize Your Site (20+ List)

Sometime in the past, when I worked with a website that urgently needed help, I found an SEO (from the first result on Google) who knew how to catch the lead right out of the gate. In half an hour, he told me everything about our SEO issues, and I was wondering how the hell he'd found it out.
The truth about SEO is that you can know a lot without even looking into the Search Console or Google Analytics. Whenever you're doing SEO for yourself, checking on a new SEO client or a marketing prospect, a free SEO tool is a nice thing to have. Here is my list of the best free SEO tools to make your SEO pitching more enjoyable.
1. Similarweb
Freemium analytics tool
Good for: free checks of organic traffic and sources
Similarweb is a renowned website analytics platform similar to that of Google Analytics. This is a competitive intelligence platform that compares top websites, helps analyze SEO strategies, and grows the market share for its clients.
Similarweb lets you have a quick overview of a website's traffic over the past 6 months. It also shows traffic sources split into referral traffic, organic search, display, social, email marketing, briefly, all that you have in GA. The free version allows comparing two domains. It also provides the Global Rank, the Country Rank, and the rank in the industry.
Freemium
Good for: free keyword research tool, discovering organic rankings, rank tracking
The Rank Tracker tool from SEO PowerSuite offers a generous free pricing plan for various keyword tasks. Using the free tool you can:
The advantage of this Rank Tracker over other SEO tools is that it allows checking an unlimited number of websites and keywords absolutely free of charge.
Premium plans unlock dozens of other SEO tasks, like regular rankings checks, detecting Google updates, tracking SEO competition, tracking organic traffic and conversions, and many more. But even the free edition of Rank Tracker lets SEOs do a really extensive checkup on keywords and rankings.
3. SERP Checker
Free feature of a freemium tool
Good for: checking SERP competition and keyword difficulty
An awesome feature inside Rank Tracker is the SERP checker tool that analyzes the search results for a keyword and predicts how difficult it will be to optimize a page for the word. The SERP checker looks into various ranking factors, such as
Then, the tool establishes the correlation between the ranking factors and a page's high ranking position and points out which factors need more attention. For example, if there is a moderate or high correlation for links, you will need to put extra effort to get extra backlinks to your content, either through social sharing, email outreach, whatever.
4. Keyword Surfer
Freemium tool
Good for: researching keyword potential and generating content ideas
Another SEO extension that deserves to be added to the list of free SEO tools is Keyword Surfer. It does a great job analyzing keywords data right in Google search results. Once you have the plugin installed, you will get keyword analytics for every fresh search: Google search volumes, keyword suggestions, terms similar to the researched one, and additional stats for every ranking URL. The tool shows:
Besides, there is the Content Editor tool for SEO content creation. You will get plenty of content writing ideas even from the free version of the tool.
It will supply you with writing guidelines for on-page optimization. The content ideas are powered by latent semantic analysis. Pressing Generate Outline, you will get a free AI-generated outline for your article. The most prominent titles and headlines are drawn from top question boxes, top headlines from ranking articles.
All in all, there are plenty of great SEO tools for keyword research like Google Trends, Answer the Public, and Soovle, you'll find more of them in our Top 20 Free Keyword Research Tools.
5. WebSite Auditor
Freemium tool
Good for: general website audit, on-page audit
This tool from SEO PowerSuite allows doing a sitewide SEO audit and checking a website's general SEO health.
The free site audit discovers
The free plan of WebSite Auditor allows crawling up to 500 pages on a website. Besides, it offers in-built webmaster tools to generate an XML sitemap and robots.txt instructions, implement hreflang tags for localization. So the free version will be fully enough for minor websites or for a general checkup of a website SEO optimization rate.
6. Screaming Frog
Freemium tool
Good for: overall site audit, on-page audit
For years, Screaming Frog has been an acknowledged site audit tool among SEO professionals, favored for its flexibility and powerful crawling capabilities. The free version of Screaming Frog has a crawl limit of up to 500 URLs.The tool lets you discover all technical SEO errors, such as:
Read also: WebSite Auditor vs. Screaming Frog software review & compare
7. Yoast SEO
Freemium tool
Good for: discovering on-site issues, on-page optimization
Good for: optimizing content and technical fixes on WordPress websites
If you are an SEO newbie and accidentally run a WordPress website (which is a 37% probability — that's approximately how many websites are run on WP), Yoast SEO is a must-have on your list of free SEO tools. The free plugin will do tons of helpful things for the website, such as:
Yoast WordPress plugin sees into the draft of the article and shows its optimization level with the traffic-lights coloring scheme. The tool helps optimize and structure the article, prevents overstuffing with the focus keyphrase (only one keyword in a free version of the plugin).
8. Classy Schema
Free
Good for: optimizing for rich snippets with the help of structured data
Classy Schema is a set of free tools aimed to help people write structured data in order to get rich results in Google, and it's said to be still tested. But you can already do a lot of amazing stuff on your pages.
To start using it, go to Structured Data Viewer, select Fetch from URL, and paste the URL of the page you'd like to examine. The tool will extract your existing Schema code, will show the SERP features it triggers, and even visualize the expected FAQ questions in which the page may appear in search results.
The creators provided tips about how to maximize the chances for the content to get into rich snippets, such as FAQs, How-to features snippets, Video results, etc.
9. Rich Results Test
Free Google Tool
Good for: checking rich snippets
You may as well test whether any schema items are present on your page with Google's Rich Results Test. The free test takes a look by a live URL testing and provides the information if such code is present on the page. It also refers to the Search Console section where you can review the most frequent rich results where your pages appear for the entire website.
10. Shema Markup Validator
Free
Good for: checking structured data
For generic schema validation, without Google-specific validation, use the Schema Markup Validator to test all types of schema.org markup.
11. Wappalyzer
Free
Good for: quick intelligence on technologies used
Wappalyzer is a Chrome extension for web developers to quickly detect web technologies used on a website. With Wappalyzer, you will instantly know what tools the website has implemented: the CMS it uses, the programming languages it is built with, analytics tracking codes, e-commerce platforms, JavaScript libraries, and many more.
Add the plugin to your browser, proceed to the website of interest, and click on the extension icon. It will provide the website's technical profile, seen clearly at a glance.
12. Webpage Test
Freemium tool
Good for: webpage speed optimization
Webpage Test is a powerful developer tool allowing to run a free website speed test from multiple locations worldwide, using real browsers and at real user connection speeds. The tool checks a webpages' average scores according to a bunch of factors: security, compression, speed, image optimization, Core Web Vitals metrics, and more. The tool provides an average score, by clicking on each you will see a detailed report with tips on fixes that will improve performance.
Below you will find a summary of the test and a separate tab for each resource with detailed explication. There is a separate image analysis tool with detailed insights on how to optimize image size, format, quality, and encoding parameters. The history of performed tests saves for a month and can be more if you register with a free account.
13. Mobile-Friendly Test
Free Google Tool
Good for: checking mobile optimization of a web page
This free SEO tool from Google Search Console lets you take a quick look at whether a certain page on your site is mobile-friendly. The Mobile-Friendly Test tool is easy to use: just type in the URL of the web page of interest, and in a minute or so it will show the result. Any redirects implemented by the page will be followed by the test. The test typically takes less than a minute to run.
Test results include a screenshot of what the page looks like to Google on a mobile device, as well as a list of any mobile usability problems that can affect a mobile user. For example, it indicates such errors as
14. Google SERP Snippet Optimizer
Free tool
Good for: meta snippet optimization
This is a small free tool for content writers to test what their web page will look like in the Google SERP. Meta snippet is one of the most important on-page SEO elements because it determines the click-through success of an article. So, type in your title, URL, and meta description, and you'll see the result as it will look on the web results. Extra symbols exceeding the best title length or description length will be highlighted in red color.
15. SEO Content Editor
Freemium
Good for: SEO content writing
This is another SEO writing assistant found in WebSite Auditor from SEO PowerSuite. The tool helps copywriters create SEO-friendly content using AI algorithms and SERP analysis. First, the Content Editor analyzes the top 10 competing pages for the keyword. It extracts the most common words and gives recommendations on how to improve the blog post.
The Content Editor provides
You can start editing the text in-app and see how your optimization score changes. Mostly, you will need to use your focus keyword in the title, meta description, integrate suggested keywords into your content (or use less of some of them to avoid keyword stuffing).
16. Hemingway App
Freemium tool
Good for: content check
Hemingway is a free web-based content editor (offering a paid desktop app, by the way) that checks the correctness and readability of your content. The tool roots out typical errors and puts the readability grade. Usually, it gives typical copywriting advice to enhance text readability: split too long sentences, avoid passive voice and difficult syntactic structures, do not misuse emphatic adverbs, etc. There are basic text statistics and tips, and a basic HTML editor.
17. Copyscape
Freemium tool
Good for: finding duplicate content on the web
This is a reliable editor's plagiarism checker tool to inspect pages for duplicates, preventing content fraud and piracy. Copyscape instantly discovers duplicates of your content on the web. The free version allows searching by URL. This is a helpful tool, since duplication on the web may spoil a website's SEO.
Read also: 20+ Content Creation Tools
18. Backlink Checker
Freemium
Good for: link analysis
SEOs use backlink checkers in a variety of ways: to analyze the backlink profile of a website (since links are a strong ranking signal to Google), to discover marketing opportunities, to expand outreach. Of course, you can use your Google Search Console to view your website linking profile. But sometimes you may need additional backlink analysis. For this purpose, you can run SEO SpyGlass backlink checker, for example to:
SEO SpyGlass offers a free analysis of up to 1100 backlinks and a comparison of two competitor websites.
Besides, there is a free online backlink checker to find all backlinks pointing at a domain or a separate page. The tool shows
19. Disavow tool
Free Google tool
Good for: hiding spam in the backlink profile
This is a free tool from Google that lets you tell Google to ignore some of the spammy backlinks that you cannot remove yourself. For example, you contacted the webmasters of the linking websites, but they did not respond. The tool has to be handled with caution. Mostly, Google algorithms are taught to ignore spammy backlinks automatically (as Penguin is now part of the Google core algorithm). Still, sometimes you may need the disavow tool to exclude some backlinks from your site's link profile. You can compile the disavow file using an ordinary Notepad (since its syntax is very simple), or, to speed it up, use the disavow file generator in SEO SpyGlass.
20. LinkAssistant
Freemium SEO tool
Good for: link-building outreach
For those guys doing link outreach, LinkAssistant does an invaluable job of searching for the right prospect to partner with. Rubbish in, rubbish out, as you know, that is why the link-building mastodon has been upgraded with the in-built backlink checker and keyword tools to pinpoint exactly what you need. You can discover various sources for link building, including
And estimate their authority, organic traffic potential, know their titles, and get contacts, if any. Since LinkAssistant has been conceived initially as a link-building tool, it contains an in-built email client with ready-made templates for sending requests. Besides, there is a link verification tool that keeps all your outreach efforts controlled in a single workspace. You will instantly notice if a link disappeared or has been closed with a nofollow tag, whatever.
21. Link Detective
Freemium tool
Good for: checking prices for guest posts
Usually, we speak of link-building outreach as a purely white-hat initiative aimed to build partnership relations and increase visibility in your niche. And it is mostly so, because the best SEO link prospects are also your best content and marketing partners. However, the paid guest post industry is here to stay. Sometimes, you may receive tons of offers to publish a guest post. And there is a nice free service to find out the expected pricing for a platform. LinkDetective records prices for 118,000+ websites selling guest posts. You can compare prices and save a ton of your link-building budget. Simply paste the URL of your prospects and see what prices sellers are offering for guest posting on them.
22. Email Scraper
Freemium SEO tool
Good for: extracting email addresses from web pages
If you're planning an outreach campaign and need to find contacts on hundreds of websites, LinkAssistant can spare you the headache of extracting emails that are publicly available on web pages. Just launch the scraping tool and enter the URL of your website to create a new project.
To scrape email addresses for particular websites, you go to the Prospects section and click the Add button to paste in the URLs of the domains for which you need contacts. Next, you proceed following the wizard instructions and run the scraping tool to find Contact info only.
LinkAssistant uses advanced search features that let you find contacts in a moment without being discovered by search engines for doing automatic scraping. These are proxy rotation, human emulation functionality, search delay span, etc.
23. SimpleWebAnalytics
Free donationware
Good for: scanning URLs to check and fix their technical SEO errors.
SimpleWebAnalytics is free web crawler from SiteAnalyzer. The desktop software analyzes web pages and gets stats via API of analytics tools from Google, Yandex and Ahrefs.com. The tool lets you check each URL or a bunch of URLs regarding their indexation status, traffic, impression and clicks, robots.txt rules, and more.
SimpleWebAnalytics lets you check the status of URL indexing in Google and Yandex, determine the amount of traffic coming to the pages of the site. The data can be exported in Excel sheets. Using the software, you can collect a list of pages receiving less traffic, those with a high bounce rate or low conversion. You can detect unindexed pages and submit them for indexing via Google Indexing API.
Also, you can download keywords with their metrics from the Search Console and see the graphs displaying the dynamics of search queries on Google Trends.
---
That's all about our list of the best free SEO tools for now. I've tried to be original and add something beyond regular Google Search Console or Bing Webmaster tools, don't miss out on those.
Have you got any favorite items to add? I'd love to know something new, so you are welcome to share in our user group on Facebook!
Article stats:
| | |
| --- | --- |
| Linking websites | N/A |
| Backlinks | N/A |
| InLink Rank | N/A |