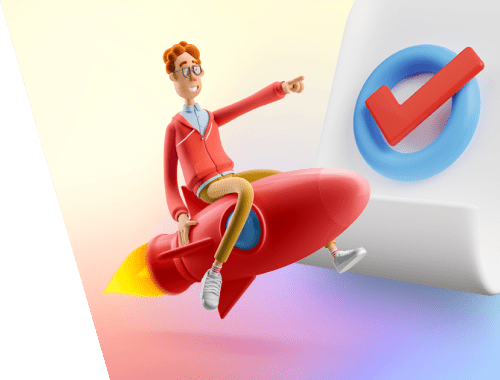 Complete SEO Checklist for 2023

This is the most complete SEO checklist you will ever need to tackle optimization issues without hassle. The checklist outlines the best practices in SEO and will be valuable for beginners as well as experienced SEOs. Follow it to achieve top rankings and get more conversions.
The article is cross-referenced with other materials to provide you with a more in-depth understanding of SEO. Below, you will find a downloadable SEO Checklist in PDF format.
Free SEO Checklist PDF for 2023
We'll send the SEO checklist PDF right to your inbox so that you may access it any time you need.
Tools to implement SEO according to the checklist
While working with the checklist, you will need some basic tools that will help you implement SEO. Most of them are free:
The SEO checklist shows how to go through all the steps with the help of the SEO PowerSuite tools, which are:
The workflow, however, is applicable with any other different SEO tool, so you can keep the checklist and easily use it anywhere.
After completing each step, tick the respective checkbox. This will help you monitor the overall optimization progress of your project. Take your time with every step — it's the quality of what you are doing that matters most!
New Website Checklist
To start with, consider these SEO aspects, and you will save yourself the trouble as your website grows.
1. Use HTTPS protocol
Using secure connection is highly recommended for all websites, and it's practically a must for sites tracking transactions and collecting sensitive user information.
It is better to enable a secure certificate from the outset. Of course, you can switch to HTTPS later, however, HTTP/HTTPS migration may cause issues if it's implemented incorrectly.
For example, after the migration, the so-called mixed content may appear when secure HTTPS pages include insecure content served over HTTP.
How to check protocol issues
To find out if your website has any HTTP/HTTPS issues, launch WebSite Auditor, enter your URL to create a project, and proceed with the setup to initiate an audit.
After the tool completes the scan, go to Site Audit and check the Redirects and Encoding and Technical factors sections.
The tool will show the exact page and resource affected by the issue, as well as provide additional information about the factor – why it's important and how to fix it.
2. Set the canonical domain name for your website
Search engines see www and non-www versions of the same page as two different pages. In other words, they are considered duplicates.
Both the versions will be indexed and will not even cause any algorithmic penalties. However, to get the best ranking results, ensure that Google displays in search results the version that you select as the main one.
How to check domain name duplication
In WebSite Auditor's Site Audit, the Redirects section, see if you have set up the redirect to the main (either www or non-www) domain version. If you find the issue, mark the canonical domain version of your website.
3. Choose an SEO-friendly content management system
Content management systems (CMS for short) are meant to simplify the way we build websites. However, at times, they only do the opposite. CMSs may pose additional challenges to SEO. For example, they may automatically generate duplicate content and bad URLs. Besides, they may have limitations in how to customize the major on-page elements.
How to choose a CMS
A good CMS should offer a range of useful functions to support future growth. For example, an SEO-friendly CMS allows you to:
To find a suitable option, take a look at our overview of the best CMSs for SEO.
4. Generate SEO-friendly URLs
Although it is a minor ranking factor, the URL is still important. It is the first element that Googlebot examines when crawling a new page. Additionally, poorly constructed URLs can be off-putting to users.
Generating SEO-friendly URLs doesn't cost you anything, but your site will surely benefit from the best SEO practices for URLs.
To make URLs SEO-friendly:
How to check URL issues
Find all URL factor issues in the Site Audit > URLs section in WebSite Auditor. Here you will get all the warnings about lengthy URLs and dynamic URLs.
Download WebSite Auditor
5. Set up analytics tools
To track your website's traffic and performance, you need to add a tracking code of Google Analytics and verify your website in Google Search Console. In fact, you can use any other webmaster tool you also consider relevant for your region, for example, Bing Webmaster, Yahoo Webmaster Tools, Naver Webmaster Tools, etc.
There are also alternative traffic counters and analytics tools, such as Mixpanel or Matomo, but Google products are truly universal and can be integrated into most other platforms.
6. Sync your SEO tools with Google tools
You can synchronize your Google accounts with SEO PowerSuite. This way, you will not need to switch between various tools and data sources.
Currently, Rank Tracker integrates data from Google Analytics (including GA4, read about the update) and Search Console. WebSite Auditor can be synchronized with Google Analytics, and SEO SpyGlass integrates with Search Console.
How to sync SEO Powersuite with Google tools
For example, to sync your Google tools with Rank Tracker, go to Preferences > Project Preferences and hit the respective app. In the new window, proceed with the setup instructions.
After Rank Tracker collects the data from GA, you'll be able to see your site's stats for landing pages, keywords, and traffic.
Similarly, the tools are synchronized in WebSite Auditor and SEO SpyGlass. You can do it later at any step of your work with the SEO tools, though.
Keyword Research Checklist
Although not as straightforward as it was years ago, keyword research remains crucial for an effective SEO strategy. Keywords determine all your SEO activities – they tell where your website ranks and which way to grow.
The list below outlines universal steps for doing keyword research in any niche or industry.
7. Identify your top-ranking keywords
By tracking the organic rankings of your target keywords, you can measure your overall progress. To start with, find out which keywords already bring traffic for your site. Based on these terms, you will be able to expand and find more phrases to optimize for.
How to find your top keywords
Launch Rank Tracker and enter the URL of your site to create a project. The tool will discover the main keywords that your site already ranks for. Usually, these are the brand name and a couple of seed terms. They will appear in the Rank Tracking section of the Target Keywords module.
Besides, you can switch to Keyword Research and check your website with the Ranking Keywords tool. Here, you can specify the local Google variation and the SERP checking depth. Besides, you can investigate which SERP features your site occupies – featured snippets, FAQs, Images, etc.
Download Rank Tracker
8. Determine your organic competitors
Next, identify your organic competitors to understand their SEO strategies and improve your own. Your organic competitors are not necessarily the offline competitors that provide a product or service similar to yours. Organic competitors are the websites that rank for the same keywords and topics as you do.
How to identify your online competitors
Use Rank Tracker's Competitor Research module to discover your main competitors by domain or topic. The tool shows the level of intersection between several competitors' domains and their common keywords.
You can add the discovered competitors to Rank Tracking and monitor their performance alongside your web pages.
By tracking the positions of your top-traffic keywords, you won't let others beat you out of the SERP. Additionally, conducting competitive research can provide numerous optimization ideas. And this brings us to the next point on our checklist.
9. Find new keyword ideas
By researching new keywords, you can get ideas for new pages that will attract organic traffic from Google. Beyond content development, it helps businesses plan website growth and better formulate their unique value proposition.
How to expand your keyword list
There are a variety of tools to find new keyword ideas, such as Google Autocomplete, Google Ads Keyword Planner, YouTube Keyword Suggestions, Amazon Autocomplete, etc.
Doing keyword research manually takes time, so you can use Rank Tracker with 20+ in-built keyword research methods to find new keywords in a matter of minutes.
Pick the keyword research method you find the most efficient to build up your keyword list. Add your primary keyword, and the tool will pull hundreds of terms from the keyword database, together with their statistics (search volumes, keyword difficulty, organic traffic estimates, CPC, and PPC costs) to estimate their ranking potential.
Download Rank Tracker
Watch a video tutorial: Searching for new keywords
10. Choose keywords that are easier to rank for
After you've collected new keyword ideas, you need to pick the most efficient ones. Depending on the competition, some keywords are harder to optimize for while others start bringing traffic immediately once you publish a new blog post. Usually, high-search volume keywords turn out to be more competitive. It means that it will take more effort to get better results for such keywords.
How to prioritize your keywords
Most SEO tools estimate keyword difficulty by measuring the competitiveness of a keyword. Rank Tracker calculates the Keyword Difficulty metric in two ways — by analyzing the difficulty for the top 10 or 50 organic results. For a bulk check, I suggest using the former, as this metric is available in all modules across Rank Tracker – in Keyword Research, Target Keywords, and in the SERP History dashboard (if you record the SERP history for regular tracking).
To check keyword difficulty, select your keywords, hit the Update Keyword Data button, and tick the checkbox with the respective metric.
After the checkup is over, see the scores. Focus on keywords with low and moderate (marked green and yellow) difficulty scores.
11. Identify long-tail keywords
If you're working on a brand-new website or when you want to improve engagement, long-tail keywords are a great source of inspiration for content ideas and engaged traffic.
Long tails are more definite, so their target audience is more relevant. As a result, such an audience stays longer on the page and is more likely to perform a valuable action on it (conversion, subscription, etc.)
How to find long-tails
After you've collected keyword ideas in Rank Tracker, you can apply the filter by the length of key phrases. Although this is not exactly what differentiates long-tail keywords from short-tails, it is somewhat close to that.
Download Rank Tracker
A good practice is to make sure your keyword list includes 2-4-word phrases. A single keyword is too generic (e.g., "SEO"); a phrase too long may attract little or no traffic (e.g., "5 simple techniques good page load speed"). You can also use semantic filters: find keywords with words "what is", "how to", "top", etc.
12. Mind keyword intent
Page's relevance bears ultra-importance for rankings. A user searches a page with a certain intent, and Google tries to rank those pages that better satisfy this intent.
In general, one can differentiate at least four types of keyword intent, such as:
Your task is to tweak keywords' search intent and optimize landing pages so that they respond to user questions most effectively.
Based on the intent behind the target keywords, you can decide what type of pages you need to create for them: a blog post or a product page, service pages, white papers, help pages, etc.
How to check search intent
To define keyword intent, you've got to examine the SERP and see what types of pages and with what content are responding to the keyword, according to Google.
You can check the SERP manually or using Rank Tracker's SERP details dashboard when you enable record SERP history (switch to the Full URL display mode).
Download Rank Tracker
Review what URLs are ranking for the query, or click through to view the page's content. See which types of pages are most numerous in the SERPs. Also, pay attention to SERP features: are there any FAQs, videos, featured snippets? This will give you a clue what kind of content will help you step in.
13. Map keywords to content
Your next step in the SEO checklist is to get all the stuff organized, and we'll do it with the help of keyword mapping.
A keyword map is a table of keywords distributed on landing pages, which lets SEOs keep track of optimization progress. In the keyword map, you distribute the keywords, the landing pages, and see later if any results were achieved. And it's easier to start with mapping your best-ranking content.
How to map keywords and landing pages
In Rank Tracker, right-click on the selected keywords and choose from the menu Assign keywords to landing page(es). For the keywords that already have a URL in Google's top, select Assign currently ranking URL. Or type in the one you want. The assigned landing pages will appear in the Keyword Map module.
Download Rank Tracker
Do not assign too many keywords for a single page. The more focused your landing pages are, the better. Pay attention to the fact that the clustering tool in Rank Tracker has already split your keywords into topic groups which you can regroup your way.
You can also map keywords in WebSite Auditor for further content optimization, which I'll touch upon in the next chapter.
On-Page Optimization Checklist
As Google algorithms seek to reward the best content, on-page SEO remains one of the strongest ranking factors. I suggest taking smaller steps for content improvements page by page (like optimizing meta snippets or updating content for freshness). Gradually, you will get a bird's-eye view of your content strategy.
14. Rewrite too long, duplicate, or missing titles
Title tags and meta descriptions are the main on-page elements that affect the organic click-through rates of your pages. So, don't waste a chance to get more organic traffic thanks to an optimized meta snippet. 'Cause if you don't do it, Google will, and nobody guarantees it will be great.
How to improve meta snippets
In the Site Audit module of WebSite Auditor, find the On-page section. Check the Duplicate titles and Empty title tags factors.
To improve your search snippets, first and foremost:
15. Optimize the main content
Content is king, and great content by itself brings much use to a website's SEO. But a well-optimized piece of content can bring much more benefit.
Just like people, search engines try to elicit the main topic and subtopics of your article, which paragraphs answer the searched question, and so forth. So, make sure to:
How to optimize the main content
Go to the Page Audit > Content Audit module in WebSite Auditor, pick the page, and type in your focus keyword. After the tool scans your landing page, it will offer optimization advice based on top-ranking competitors.
Next, switch to the Content Editor module. Here you can optimize your content on the fly, using on-page optimization tips in the right-hand space. You will see the optimization score improve once you add the recommended keywords to your text.
Download WebSite Auditor
17. Diversify text-only content
Use images and video to diversify your page content and get more traffic from Google searches. With some additional multimedia, a page has chances to show up in rich results like Google Images or Google Videos. Besides, visuals serve as an explanatory medium, so most surely they will improve user engagement with your content.
Meantime, mind that images should be optimized for organic search. Make sure that images:
How to check image issues
In WebSite Auditor's Site Audit report, check out the Images tab, where you will find broken images and empty ALT text fields — these have to be fixed for better rankings in image results.
Besides, you can review all your multimedia resources in WebSite Auditor's module Site Structure > All resources.
Download WebSite Auditor
18. Add structured data
Structured data boosts your chances of getting rich snippets and a couple of other SERP features that make a page stand out on the search results page.
One way to implement structured data is to use Schema markup, which represents standardized tags added to HTML code. It helps search engines identify that the page contains some type of information, e.g. about the author, the product, business, FAQ, etc.
How to check your structured data
There are plenty of free tools for implementing schema, for example, Google Structured Data Markup Helper. Bear in mind that incorrect implementation may lead to ranking penalties and loss of traffic. So, to make sure you do it right, refer to our definitive schema markup guide.
Website Structure Improvement Checklist
The hierarchy of pages on a website is crucial to its SEO ranking potential. A clear site structure makes it easy for users to navigate. And it helps crawlers discover and index pages quicker.
19. Check your site structure
Revise the site structure at every stage of your website development and plan it meaningfully. What you need to do is keep your website structure clear and clean and make sure that users can easily get to every page on your website.
How to check your site architecture
In WebSite Auditor, switch to the Visualization map to overview all your pages at a glance. Use it to detect broken or orphaned pages (those that are not linked). You can also check which pages get the most pageviews and recalculate the Internal PageRank flow.
As this is an interactive map, you can plan to add new pages and links, remove old ones, and rebuild the project the way you need.
20. Make important pages easily accessible
Make sure that all your most important pages are no more than 2 – 3 clicks away from the homepage.
How to check click depth
Go to the Site Audit > All pages module and check the Click depth column. Filter the results by double-clicking on the column header. There you will see which pages can be reached within a few clicks from the homepage and which are buried too deep.
Download WebSite Auditor
21. Add more internal links to important pages
Internal links are often underestimated, although they influence important engagement factors, such as session time, page views per session, etc. Besides, internal links help crystallize a website's structure.
To improve your site's internal linking:
How to check internal links
In the same All pages tab, check the Link to column and find which pages have the most and the least internal links. Selecting a separate URL, you can examine all internal links coming to and from the page. See them in the bottom part of the workspace.
Download WebSite Auditor
Besides, in the Visualization map (see previous step), you can review the Internal PageRank values to spot the most prominent and the least noticeable pages.
The choice of the internal linking technique depends on the type of business and content the website serves. For more information, read our guide on internal linking best practices.
Technical SEO Checklist
One may think that technical SEO is hard and complex. At a closer look, you will see several major factors that are part and parcel of modern-day search, and they are the same for all niches and industries.
22. Check your pages' indexing
If content cannot be accessed by crawlers, it will not appear in search results. So, find out how search engines see your website.
How to check indexing
First, consult with Google Search Console in the Indexing > Pages section. Below the dashboard, you can find the explanations for why some pages are not indexed and examples of the URLs affected.
Next, you can scan your website with an SEO spider and spot what issues prevent your pages from correct indexation in search engines.
Crawl your site with WebSite Auditor and check the Site Audit section. Scroll to the Pages restricted from indexing category and see if there's any blocked content.
Make sure that important content is not blocked by:
23. Fix technical errors that eat your crawl budget
When a crawler finds broken pages too often or cannot crawl a resource, it may decide the website is of low quality and will start visiting it less frequently. That is why you should fix and prevent the following issues:
How to improve crawlability
In WebSite Auditor, go to Site Audit and inspect the Indexing and Crawlability, Redirects, and On-Page sections. Here is what you can do:
24. Detect uncrawlable on-page elements
JavaScripts and frames are less of an issue these days. However, you can make sure that search engines see these elements, and they do not hinder website crawling.
How to check format-related issues
In the Site Audit module in WebSite Auditor, check the Encoding and technical factors category. See if any pages contain Frames and follow the recommendations you see in that section. If you have a lot of content in frames, add text transcripts to the pages.
Besides, WebSite Auditor contains a powerful Advanced crawling feature. Here, you can set the crawler to execute JavaScripts, scan separate pages, and see if there are any format-specific errors.
Download WebSite Auditor
25. Check site speed and page load time
Page speed is one of the ranking factors used by Google. To improve page load speed, you can:
Pages loading may take different time spans depending on the Internet speed, bandwidth, etc. Therefore, it makes sense for you to look at page size and other relevant factors.
How to check your page load time
First, you can use Google's PageSpeed Insights to inspect separate URLs. Besides, in Search Console, check the Experience section and see if any issues have been detected for Page Experience and Core Web Vitals.
To have a bulk view of all page view issues sitewide, you can use WebSite Auditor. Its crawler reveals all such issues itself, or you can add the key from PageSpeed API, a free tool that checks the site's compliance with the Core Web Vitals factors.
Download WebSite Auditor
WebSite Auditor amplifies the tool's potential, showing all the issues and resources laid out conveniently in a bulk in a single workspace.
You can review all the issues and resources on each page, download a report, and send it to your web developers for fixing.
26. Ensure mobile-friendliness
The mobile-friendliness factor is crucial to every website, as more than half of searchers on the web come from mobile devices. So, you must ensure the mobile-friendliness of your URLs, and recheck how well your site performs in mobile search.
How to ensure mobile-friendliness
First, use the free Mobile-Friendly Test from Google. Mind that Google is going to drop the tool together with the mobile usability report in Search Console in December 2023. The factor remains vital, they say, but over the last decade, more robust tools from Google have appeared, such as Lighthouse for Chrome.
Alternatively, you can use WebSite Auditor's mobile bot crawler to scan your pages and see how the Google mobile search engine sees your website. By default, the crawler checks if your site's homepage is mobile-friendly.
And last but not least, think of tracking your desktop and mobile rankings separately, as sometimes the difference can be drastic. You can do it with Rank Tracker: select the geolocation and mobile user-agent and add the visible column for a separate mobile search engine.
Download Rank Tracker
Site Authority Checklist
Google has recently reaffirmed that the authority of a site, especially topical authority, is crucial to rankings and successful SEO. It is vital for YMYL (Your Money Your Life) websites, including those about news, health, and financing.
A site's authority is a rather vague thing that various tools measure differently. However, these rules of thumb can help you ensure a good reputation for any website.
27. Prevent spam issues
If search engines detect spam issues on web pages, they may penalize the website, and it will lose rankings. These can be either algorithmic penalties like Penguin or manual actions handed down from Google. The hardest penalties are associated with link issues, so make sure your site does not employ:
For best results, try to:
How to find spammy outbound links
For outgoing links, get the WebSite Auditor's overview of your resources. In the Site Audit > Links section, review Pages with excessive number of links. Having too many links on a page may cause your website to appear as a link farm or a spam site. This can potentially hurt your site's SEO.
28. Review the origin of your backlinks
Backlinks have a direct impact on organic rankings. That's why backlink analysis has to become an integral part of your SEO strategy.
To avoid link spam issues, you not only need to keep your website's link profile clean. Also, ensure that no incoming links spoil your site's reputation.
How to check your backlink profile
For an in-depth overview of your backlink profile, explore your site's existing backlinks in SEO SpyGlass. Launch the tool, and let it scan your website for the existing links.
SEO SpyGlass will use multiple sources (including its backlink database) to collect as many links as possible. You can analyze the link sources of your website in the Backlinks module.
After SEO SpyGlass gathers the backlinks, you analyze them according to the most important backlink factors, such as Google PageRank, age, the number of outbound links, and the geolocation of the linking page.
29. Disavow backlinks with a high penalty risk
When search engine bots analyze your site's links, they check how natural they are. If there are too many spammy links, contact the webmasters of the linking websites asking to take them down. If they keep linking, instruct search engines to ignore them by using the Google Disavow tool. Here is our guide on the Disavow tool explaining when and how to use it.
How to detect spammy backlinks
The Penalty Risk module in SEO SpyGlass gives clues on why a page may look spammy to Google. High-risk backlinks are marked red showing they potentially can cause a penalty for your site.
At present, Google says that it can distinguish link spam and exclude it from consideration when ranking a website. In other words, spammy links will do no good or harm to your website. However, in some cases, it's better to stay on the safe side.
30. Add E-E-A-T signals to your website
To improve your site's authority, add the following signals to make it look more credible in the eyes of search engines and users.
What elements to add:
31. Publish cookie policy
Cookies describe what user data is tracked and why. A cookie policy is a declaration to your users on what cookies are active on the website.
Since cookies may expose users to privacy risks (because they can track, store, and share user behavior), some laws, for example, the General Data Protection Regulation, or GDPR, require websites to detail their application of cookies to users. User consent to process their data remains the core requirement of most data protection laws.
Whatever technique you use for processing user data, a declaration on privacy is a way to communicate with your users (and spare yourself from legal risks as well).
Link-Building & PR Outreach
Off-page SEO is an important part of overall SEO, but you should also remember that it's the quality that matters first, not the quantity. So, here are several steps to take for link-building efficiency.
32. Find relevant link-building prospects to cooperate with
Generally, the more backlinks you have, the better. For a high-quality website, employ white-hat link-building techniques that get you natural links.
How to find link-building prospects
Credible links are those coming from relevant resources in a niche similar to yours. LinkAssistant is just the right tool to find many relevant link sources. Launch the tool, create your project, and press the Search for prospects button. You will be suggested to choose the search method and type in your target keywords.
There is an abundance of tried-and-trusted ways to find places to build natural links from, the main ones are:
LinkAssistant is flexible to search whatever exists on earth, so use filters and parameters to sort out irrelevant and keep only high-quality websites on your prospects list. You can specify filter phrases such as "submit a guest post," "add a comment," or "forum", modify the search type, and discover resources by locations and by topics.
33. Use the backlink gap technique
Usually, competitors' backlink profile analysis helps you easily find new great link sources for your site. Find websites to link to several of your competitors but not to your pages – most likely, they operate in the same niche and will link to your content as well.
How to spot valuable competitors' backlinks
The Backlink Gap tool is also available in LinkAssistant, but I would like to draw your attention to SEO SpyGlass, as this app is better cut for analyzing backlinks.
Once you're in SEO SpyGlass, try the Link Intersection tool in the Domain Comparison module. See which resources link to all of your competitors but not to your website. Most likely, these sites are relevant to your industry and will link to your pages more willingly. The tool marks them as Prospective domains.
There are a bunch of other fascinating link-building techniques that deliver the best results with less effort. Have a look at our guide to the best link-building techniques that still work in 2023.
Download SEO SpyGlass
34. Run a link outreach campaign
After you've found sites for link building, it's high time to connect with their owners or webmasters.
How to run a link-building campaign
First of all, let LinkAssistant's email scraper find the contact details for the selected websites.
Then, select the prospects and click the Email button, and you'll get to the built-in email client (set-up required first). Here you can manage all your link-building correspondence. The tool has prepared templates for link builders and allows you to send personalized outreach campaigns.
Well, link-building is not as simple as ABC. For a complete link-building workflow, I suggest jumping to our guide to email outreach campaigns.
35. Work on your social media strategy
Social networks are the driving force of the web. It helps to draw more visitors to your website regularly and build a positive brand image.
To start with, identify what pages have got the most social media activity and why. Next, take steps to ensure better social media services:
How to know your top social media pages
To identify your best-performing posts on social networks, check the volume of social media traffic sent to your landing pages. Go to Google Analytics and see Traffic > By channel > Social media. Check which pages have brought in most of the traffic.
Alternatively, to find top-performing posts, use WebSite Auditor. Go to Site structure > Pages and select the All Pages tab. By filtering the Facebook and Pinterest columns, you can see which pages have been the most popular on these nets.
36. Leverage social media activities with tools
It's unavoidable that we need to respond on social media, and it might get tough with comments pouring in. Social listening tools help businesses leverage social media communication and even measure the impact.
How to check social media impact
One such social listening tool is Awario. It discovers all mentions and influencers who have spoken of your brand on various platforms such as Facebook, Twitter, YouTube, and Pinterest, as well as in blogs and on the web generally.
Log into Awario and add a URL and your brand name to check the mentions of it on social media.
Down to the analytics board, check out the reach stats and segments of your audience. The Sentiment Analysis feature will let you find and tackle negative mentions.
And Boolean search allows finding unlinked mentions: with those, you can reach out to the influencer and offer them a link deal or partnership.
Local SEO Checklist
Location makes a great difference in search optimization, which is why I suggest considering it as a separate topic. This is a brief round-up of must-do tactics for companies that rely on local customers, such as shops, e-commerce stores, local services, etc.
37. Track organic search rankings in specific locations
It's no secret that search results differ from one country or even city to another. So, when researching keywords or checking ranks, you've got to know how Google or other relevant search engines see your site in a particular area.
Rank Tracker supports search engines in any country and location possible, up to a specific street address. And unlike in many other rank-checking tools, there are no limits on the number of locations or projects to create.
Download Rank Tracker
38. Fill out your Google Business Profile
Complete your Google Profile to enhance visibility in local search results and on Google Maps. The tool provides truly helpful features for businesses with a physical location. What is more, it's free of charge.
Reviews, location on maps, information about working hours, product availability, and even crowdedness – you can manage all these thanks to Google's business tools. Read more about the benefits and how to set it up in our guide to Google Business Profile.
39. Serve the right language version of your site
If you run a global website aimed at multiple locations, make sure you serve the right language version to users. One way of implementing multi-language websites is with the help of hreflang tags.
How to audit hreflang tags on your site
Use in-built website tools in WebSite Auditor to implement hreflang tags automatically with no fuss. The tool checks which pages have these tags, as well as lets you generate an hreflang sitemap with proper localization.
40. Build local citations
To be successful commercially, you've got to be present in the most powerful media channels of your place or community. Local links are often the most relevant and easy to get, and even more so they will bring you real clients.
How to find local citations
LinkAssistant will help you find relevant business directories, forums, local media, public channels, and communities with whom to partner. And just like in any other tool by SEO PowerSuite, you can run your search for prospects tailored to your specific search engine and location.
LinkAssistant provides you with truly relevant results suitable to your niche, topic, and quality criteria.
41. Optimize for relevant e-commerce and sales platforms
Analytics tools and approaches to content handling can be different on various e-commerce platforms. However, the basic principles are all the same as in general SEO.
Take a look at some optimization techniques for Wix or Shopify. And here is a story about how to outrank Amazon even if your site is not a big fish yet. It only proves that local SEO bears huge potential for local businesses.
SEO KPI Tracking Checklist
And last but not least, define your benchmarks for measuring the efficiency of your SEO strategy. You can set the KPIs that you are individually interested in. Perhaps, for your project, it would be important not only to know the traffic but also user engagement. It all depends on the type of niche and website.
Below are the most common key performance indicators in SEO, but of course, they all may differ from one company to another.
42. Track your keywords rankings and visibility
Make sure you track your search engine rankings for keywords in Rank Tracker. You will be able to see your current rankings and compare your rankings to competitors. And the rankings' history will let you fix urgent drops and revise your SEO strategy from time to time.
Check both regular organic results and Universal Search results (Images, Videos, Places). Rank Tracker will also show the multiple positions a ranking page has.
The tool allows you to set up automated rankings checks and delivers SEO reports customized and detailed up to every keyword's position difference.
43. Track traffic and user behavior with Google Analytics
Set up SEO-focused goals in Google Analytics, for example, completed conversions on your landing pages. You can also link Search Console with Google Analytics and have more data about the most profitable keywords.
The tools will let you identify keywords with the most traffic and landing pages with the most conversions. But overall, different companies define different KPIs. So, here is my list of key SEO metrics to track.
That's a wrap
The complete SEO checklist provides guidance and tips that will help any website get on the success path in 2023. I hope it's been useful, and if you've decided to brush up on SEO with SEO PowerSuite, pay attention to our free academy and a course.
Article stats:
| | |
| --- | --- |
| Linking websites | N/A |
| Backlinks | N/A |
| InLink Rank | N/A |