10 SEO Tips For Magento Website Users

If you work in ecommerce or sell anything online, then you already know how important SEO is. With good SEO, you ensure your website is ranked well on any search engine, meaning that more customers can find your business (and thus make more purchases!). SEO can be one of the most important marketing tactics that your organization will undertake.
With ecommerce featuring a number of dedicated platforms, it can sometimes be crucial that you're aware of any 'quirks' of a particular platform. One platform growing in popularity is Magento (now Adobe Ecommerce). Magento 1 powers more than 167,000 ecommerce sites, while Magento 2 now powers almost 100,000, accounting for nearly 1% of all online shops.
It doesn't matter whether you operate your business under one name or under a DBA; if your business works with Magento, what is the best way to approach your SEO strategy? Why is well-done SEO so important for Magneto 2? And what are the top ten tips for executing a successful SEO strategy with Magento 2?
Why is Magento 2 SEO important?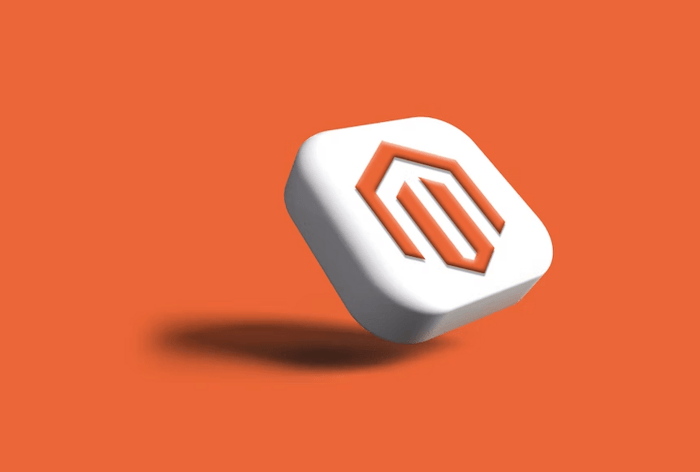 Magento 2 SEO plays a central role when it comes to online stores and any ecommerce website. It can contribute towards increasing traffic to your site, both in terms of quantity and quality, and can therefore lead to higher revenue rates and improvements across all the metrics and KPIs that matter most to you.
From a customer perspective, if your website is Magento 2 friendly, you are helping to provide a better user experience (UX) as the website is more usable and accessible and provides a better shopping experience. You can improve UX in various ways, such as offering a Dialpad toll-free number to contact you. Magento 2 offers a number of features that support ecommerce businesses and makes it easier for you to connect with consumers.
Why is SEO crucial for Magento 2?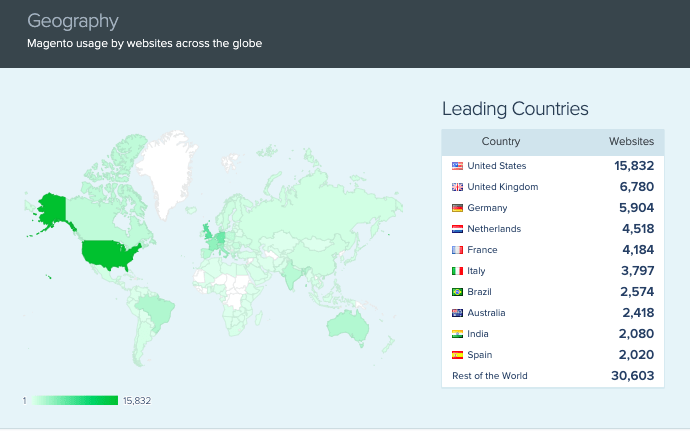 SEO is important for any ecommerce store but can be especially so if using Magento 2. Of course, what you want to see is more conversions, ideally high-value ones and even more ideally, you want to see increases in customer retention rates too. SEO in Magento 2 can take great products and a well-designed website and ensure that customers find it easily and can navigate your site with no issues. For expert assistance with optimizing your Magento 2 store, consider consulting with experienced magento web design experts.
Good SEO combined with Magento 2 perks brings your organization a number of significant benefits:
1. It boosts web traffic
Put simply—if you employ good SEO tactics, you will improve your site's SERP positions. This means more potential customers can find your store when they search via Google or other search engines. If more people can find your store, then more people are likely to visit your site.
2. Increases page and product authority
If you have great Magento 2 SEO, then you not only increase visibility on SERPs, you can gradually build your page and product authority too, making you a more trusted website. Of course, this is not achieved by SEO alone, but Magento 2 can help you combine superlative SEO with quality content and authoritative links (both ways) so that customers know they can view you as an expert in your field.
3. Boost conversion rate through customer intent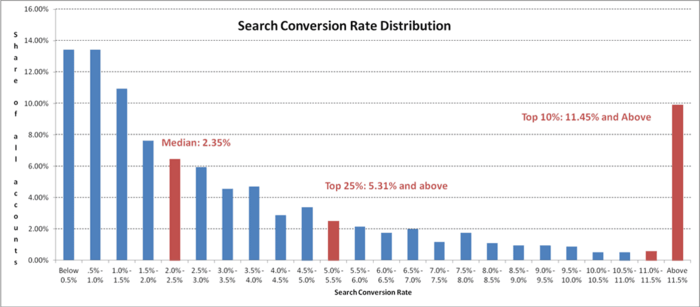 You know you want better conversion rates, but how can Magento 2 SEO help improve those rates through customer intent? You can achieve this by focusing more on the exact intent the customer has. For example, rather than focusing on 'virtual receptionist' in a search, Magento 2 may help you identify that the customer has searched for 'Dialpad virtual receptionist' and can thus direct them to an exact match to their intent.
10 tips to optimize your Magento website for SEO
1. Improve metadata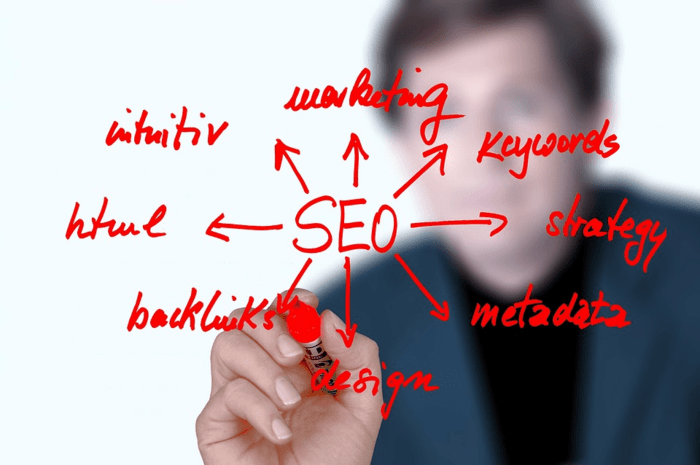 Metadata may not be visible on your website, but they help search crawlers rank your site, know what your site (or page) is about, and increases visibility. You should identify crucial keywords to include in both your meta title and also the description of the page or site. They can also help with metrics such as CTRs (click-through rates). Better metadata means better results across the board.
2. Fix duplicate content and faceted navigation
If you have duplicate content, it can confuse search crawlers and affect your SEO performance. You can use the robots.txt file to ensure that search engine crawlers are sent in the right direction and can help prevent them from touching duplicate content on different URLs.
Faceted navigation is how customers search through your site, using filters and other factors to narrow their search down. For example, someone searching for PBX services may narrow that search by looking for virtual PBX services instead, thus giving them more exact results. Ensuring you create subcategories where needed can mean a better customer experience (and more sales!).
3. Configure URL paths of rewrites and redirects properly
Things change over time, and that includes your SEO tactics. You should keep an eye out for new and emerging trends in SEO. There may be occasions when you create a new URL for a page that already exists. So, how do you avoid a customer landing on an old link with a 404 message? Magento 2 allows you a lot of flexibility in creating redirects so that customers and web crawlers find the right page when searching.
There are two types of redirect that Magento 2 lets you do:
Automatic redirects: where a customer is automatically redirected to the new URL when looking for or trying to access the old one.
Custom redirects: Although this is a manual process, it is simple to do with Magneto 2.
4. Optimize for mobile use
With 4.32 billion people using mobile devices to access the internet, it's essential that your Magento website is fully optimized. It's also worth remembering that Google uses mobile-first indexing, so your SEO has to accurately reflect the terms mobile users are using when searching online. It's also worth remembering that Google is constantly updating its algorithms. Ensure all aspects of your site are optimized for mobile users.
5. Use an XML sitemap
An XML sitemap may be one of the best features of Magento 2 SEO. It's essential for web crawlers to find and index the various landing pages and internal links. Think of it as an actual map that lets search engine crawlers understand what your site is about and helps them find their way around. It also helps them to identify when you add new content or landing pages.
6. Set canonical tags
Magento 2's default settings don't add canonical URLs to either your homepage or CMS pages. This can lead to duplicate content on your site which can mean pages compete for attention on search engines, and it can even affect your ranking. Magento 2 offers a number of options to remedy this issue:
Adjust the template to include self-referencing canonical URLs.

Use a special plugin that will set canonical tags for you.

Add a custom XML block on pages so that you can manually add the canonical tag.

Turn on canonical tags for products and categories on your site.
7. Add structured data
Structured data is a usual 'must have' on ecommerce sites. This can help tell search engines that a particular page contains info about specific stock-keeping units (SKUs). Including structured data on your Magento site can help you stand out by giving all info required. Data to consider adding includes;
Product name

Description

Image

Price

SKU
8. Configure robots.txt file
Ecommerce sites can consist of thousands of pages, from product pages to blog articles or customer service info. You don't need web crawlers to see every page, only ones that can help with your ranking. Magento 2 offers an SEO feature that can help with this: robots.txt file. This can help you block pages that are irrelevant to ranking, such as checkout pages. With this enabled, it means web crawlers will only see pages that are meant to rank and get into SERPs.
9. Improve site speed
This one may seem fairly obvious. After all, you already know that a slow-loading website will put customers off and drive them to your competitors. But there is little point in improving other areas of your Magento 2 SEO if the website is still loading slowly. Optimize every area, especially images, and also ensure it's fast on mobile devices. It's also something you should regularly check, as your website will likely be updated with new content and images every week.
10. Enable HTTPS
Trust is the cornerstone of any ecommerce business, particularly when you want customers to use credit or debit cards to make purchases. A major step to establishing trust is providing a secure HTTPS connection, which is simple to do with Magento. When customers see an HTTPS connection, they know they can carry out financial transactions securely.
Wrapping up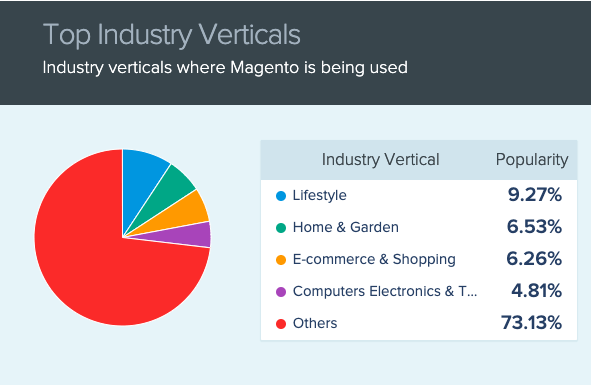 SEO strategy is central to good ecommerce businesses. It's worth revisiting your current SEO tactics and seeing if they follow the six pillars of good SEO strategy. By ensuring that your Magento ecommerce site follows the SEO rules we have listed and current best practices, then you can see the difference quickly, with improvements in important metrics such as conversion rates.
There will be many different tactics you will employ to drive more traffic to your page. A fully optimized Magento site can mean a more satisfying customer journey. As much as possible, you want to drive sales through organic traffic as this is the most cost-effective solution, but you may decide to utilize paid traffic too. Whatever tactics you employ, the foundation should be a Magento site that recognizes all the SEO tricks that Magento 2 offers.
Article stats:
| | |
| --- | --- |
| Linking websites | N/A |
| Backlinks | N/A |
| InLink Rank | N/A |