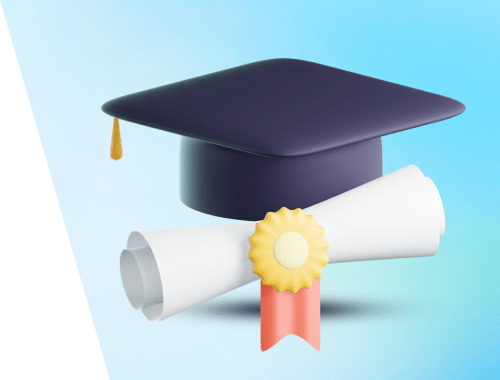 Best SEO Courses of 2023

SEO is hard to learn, I know that firsthand. And it doesn't matter if you are going to become a professional SEO or just want to figure out how to optimize your own site without outside assistance.
So here's a compilation of the best SEO courses that will help you choose the one that will meet all your specific needs and preferences.
I'll consider courses for beginners first. These are entry-level SEO courses suitable for anyone. If you already know a thing or two about SEO, you can move directly to "Intermediate to advanced" courses.
Beginner to intermediate SEO courses
#1 Complete SEO course by Reliablesoft Digital Marketing Academy
Let's start with the SEO training bundle made by Reliablesoft. The team offers four courses in one: the Complete SEO Course, the eCommerce SEO Course, the Keyword Research Course, and the Google Analytics Course.
The bundle covers the most common questions that bother those new to SEO. However, besides basic SEO practices, you will find advanced SEO tips as well.
#2 SEO Master Certification by Boot Camp Digital
If your plan is to go pro in SEO, this course by Boot Camp Digital is a great starting point. This comprehensive course will take you from beginner to advanced through hands-on learning and strategy-focused lessons.
The course isn't theoretical but practical and actionable. You will be able to implement all the tips and tricks on your own projects almost immediately.
#3 SEO Training for Beginners: Core Fundamentals Course by SEO PowerSuite
The course created by yours truly and Joseph S. Kahn from HumJAM will be a perfect base for beginner SEOs. It's short – aiming at providing you with the most essential SEO practices. By the end of the course, you'll be able to check how SEO-friendly your website is, analyze your top competitors, discover how you can improve your content, and work out your individual SEO plan.
#4 The Affiliate Lab
The Affiliate Lab created by Matt Diggity and his team is a course focused on affiliate marketing and SEO. Though it's more about optimizing affiliate websites, the course is still a wealth of knowledge. It covers proven strategies that really work with demos and easy-to-follow instructions.
And if it happens that you are interested in the affiliate niche, the course will become your go-to source of knowledge.
#5 The Art of Being Found: SEO for Non-Techie Marketers by MarketingProfs
MarketingProfs designed this SEO course specifically for non-techie marketers. So, if you aren't familiar with JavaScript or CSS but want to learn SEO as much in-depth as you can, i.e., gain an understanding of search ranking factors, key phrases, searcher intent, organic competition, and authority, this course is a decent option.
#6 Bruce Clay SEO Training
The SEO course by Bruce Clay is also well-known in the industry. First and foremost because of Bruce Clay himself – a world-renowned expert and the "Father of SEO". Before, it was an exclusively offline course but now we have an opportunity to learn from Bruce Clay online.
#7 SEO Training: Complete SEO Course & ChatGPT SEO Copywriting
One of the best introductory courses on Udemy is the SEO Training run by Ing. Tomas Moravek. It's very extensive, there are tons of useful information. However, be prepared for more than 300 lectures on a whole bunch of SEO-related topics. It won't be easy.
#8 SEO 2023: Comprehensive SEO Training Course With ChatGPT
Another recently updated SEO course is by Arun Nagarathanam, an SEO consultant. Just like with the previous course, you can find this one on Udemy.
The course isn't too long, but it's extremely informative. It's filled with real-life examples, case studies, and best practices. The course covers all the SEO topics you will need in your practice starting from keyword research to user experience optimization.
#9 SEO Manager Certification by Blue Array Academy
SEO Manager Certification is also a popular SEO course. It is comprehensive and suitable for those who want to become real SEO professionals – both in-house SEOs and those working in an agency. The course will teach you the best SEO practices, cover common pitfalls, and advice on a bunch of great SEO tools as well.
#10 Google Digital Garage – Fundamentals of Digital Marketing
One of the most basic courses on this list that will be very well welcomed in your CV is Google's certificate in digital marketing. It will provide a lot of useful information on how Search works and what you can do to increase your site visibility in search results. However, it won't disclose all the SEO tips and tricks as other courses. Basically, it's just Google guidelines presented in more detail.
#11 Search Engine Optimization Specialization by UC Davis
Our list of best SEO courses wouldn't be complete without this popular SEO course from Coursera. In fact, it is the whole SEO specialization ‌that is divided into 5 courses.
With this course, you'll get to understand how Google search and other search engine algorithms work. Plus, you'll gain hands-on experience in digital marketing and online content development that you can use to pursue a career in those fields.
#12 The Ultimate SEO Training 2023 + SEO For Wordpress Websites by ClickSlice Ltd
Udemy is full of good SEO courses. This one by ClickSlice is no exception. The course will teach you the most vital SEO notions and practices. Users appreciate its thorough content, effective delivery, professional narration & visuals, great video editing, care to attention, and freshness.
Intermediate to advanced
#13 SEO Playbook by Robbie Richards
The course by Robbie Richards is meant ‌for those who already have some experience with optimizing sites for search engines. This course is designed to teach you how to use advanced white hat SEO techniques to increase your organic rankings in search engines.
#14 Tech SEO Pro by MarketingSyrup
THAT! Technical SEO Course by Kristina Azarenko is for those who want to dive into technical site audits: the world of redirects, robots.txt's, canonical tags, noindex tags, pagination, and so on. The course will persuade you that you don't need to know how to code to be a pro at technical SEO.
#15 Ecommerce SEO Training by CXL
If your aim is to master ‌ecommerce SEO, look no further than this course by CXL and Josh Piepmeier. It will teach you how to avoid technical SEO pitfalls in ecommerce, optimize pages for high-value keywords, build a revenue-first content strategy, and increase your site's authority for faster ranking.
Conclusion
I hope this compilation will save you the trouble of choosing the right SEO course. We will also be more than happy if you share your experience with SEO courses with our community on Facebook.
Article stats:
| | |
| --- | --- |
| Linking websites | N/A |
| Backlinks | N/A |
| InLink Rank | N/A |