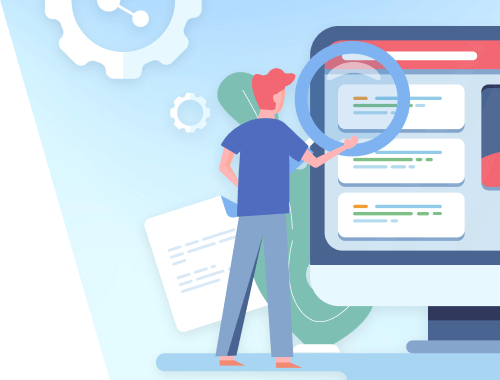 The Definitive Guide to SEO Strategy in 2022

Article stats:
| | |
| --- | --- |
| Linking websites | N/A |
| Backlinks | N/A |
| InLink Rank | N/A |
The year 2021 was full of drama for SEO. Algorithm updates followed one after another, leaving winners and losers observing their traffic curves surge and slope, doing adjustments to the SEO strategy on the fly. That being said, there have been slight shifts in the weight of existing ranking factors, so, just in case, let's review your SEO priorities for the upcoming year.
1. Fix technical issues
Technical audit is arguably the most important step in search optimization. You may have the best content and the most backlinks, but none of it is going to matter if Google can't access your pages. So, the first thing to do is run a website audit and see if there are any technical issues that need fixing. Here are the best practices to follow with technical SEO:
Make your pages available to search engines
Your website must be equipped with an XML sitemap and a valid robots.txt file, resources should not be restricted from indexing or otherwise unavailable (4xx/5xx codes).
Set up proper redirects
Resolve conflicting versions of your website (www/non-www, HTTP/HTTPS), use 301 redirects or rel=canonical to deal with duplicate pages, and check for redirect loops and overly long redirect chains.
Use a secure protocol
Install an SSL certificate on your website to switch from HTTP to HTTPS. Once you do that, make sure that all of the resources (e.g. images) used on your website are also loaded from secure websites.
Build a shallow website structure
As a rule of thumb, all of your pages should be no farther than three clicks away from the home page. This type of website structure ensures that users and search engines can easily navigate your website.
Strive for short and readable URLs
An URL is a vital piece of information about your page — it indicates the type of content on the page and its place within the website structure. Create URLs that are short, clean (lower case, no special symbols beyond hyphens and slashes), logically structured, and readable to a human.
Make sure your website is mobile-friendly
Google is about to enforce mobile-first indexing and the mobile version of your website will be the main one by default, whether you are ready or not. See if your website is optimized for mobile view.
Check for broken links
See if any of your internal or external links result in 4xx pages and either fix or remove them.
Use the help of SEO PowerSuite
WebSite Auditor is designed specifically for the purpose of technical audit. It crawls your website, reports all of the discovered issues, along with their precise locations and recommendations on how to fix them:
What you get is essentially a to-do list that you can attempt yourself or pass along to your web dev team. Once the technical issues are taken care of, you can move onto other parts of search optimization.
2. Optimize for Core Web Vitals
Google has recently started to implement the concept of Core Web Vitals — three user experience metrics that will soon become ranking factors. All three metrics deal with different aspects of page speed as perceived by the user. Pages that perform well on these metrics will be granted the same ranking advantages as AMP pages.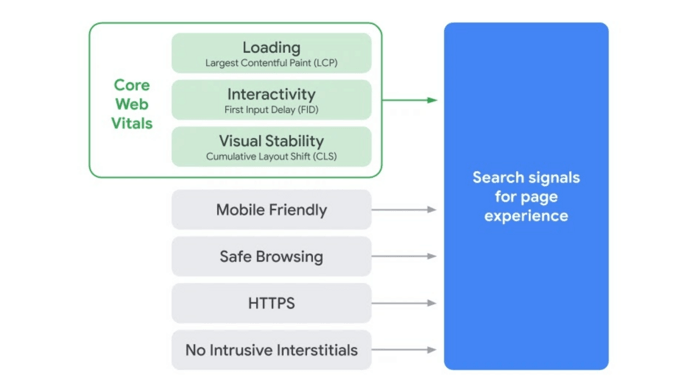 You can use PageSpeed Insights to check the vitals of a particular page or you can use the Search Console to check your vitals sitewide. Google will calculate your optimization score and provide some recommendations on specific things to improve on your website. In general, here are the best practices for a good Core Web Vitals score:
Keep Largest Contentful Paint (LCP) under 2.5 seconds
The largest element of the visible part of the screen should load under 2.5 seconds. Google offers extensive advice on improving LCP, but the main things include faster server response times, faster resource loading, less render-blocking JavaScript and CSS, and improved client-side rendering.
Keep First Input Delay (FID) under 100ms
The page should become interactive (react to input from a user) in under 100ms. Of the suggestions on improving FID, the main ones are focused on code splitting and using less JavaScript.
Keep Cumulative Layout Shift (CLS) under 10%
No more than 10% of the screen should shift during loading. All you have to do to optimize for CLS is include size attributes for your images and videos and make sure your content loads sequentially, top to bottom of the page.
3. Implement Schema markup
Schema markup is a collection of HTML tags that can be used to describe your content to search engines. There are thousands of different tags that can be added to anything from phone numbers, to working hours, to author's names, to recipe cooking times, to product prices.
And once the tags are added, Google will be much more confident interpreting your content and showing it to search users. The best examples of this would probably be product or recipe pages. When those are properly structured (cooking time, ingredients, reviews, etc.), Google will use the data to create gorgeous rich snippets: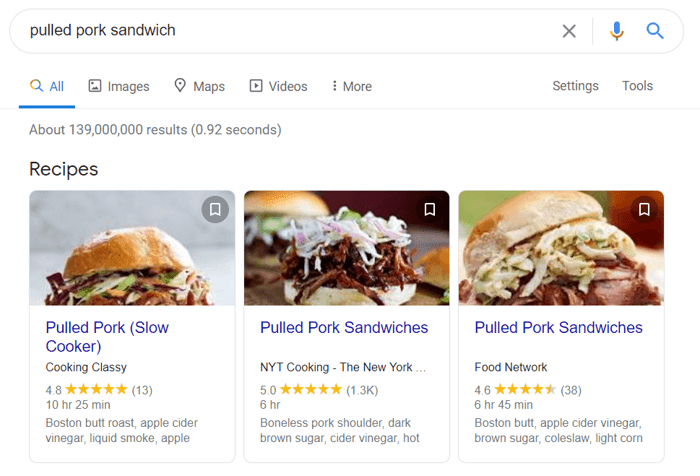 Apart from enhancing search snippets, Schema markup is also used for local SEO and for building stronger entity associations. Frankly, there is hardly a type of website that can afford to ignore structured data. Here is how you can give it a try:
Use a markup helper
When it comes to applying Schema markup you've got a few options. You can go to the Schema website and learn how to apply the markup by hand, you can use a plugin with your CMS platform, or you can use a markup helper provided by Google: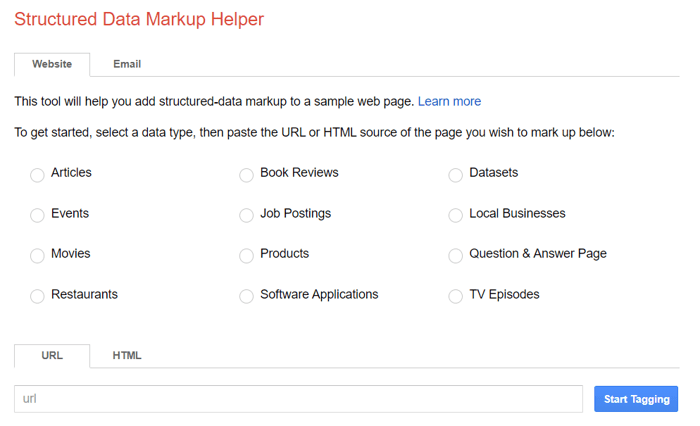 Tag your content
In the markup helper, all you have to do is choose the type of content you are working with, add your URL, and start tagging. Just highlight pieces of content and select what they are:
Add markup to your website
Once you are done tagging, click CREATE HTML and the tool will supply you with a piece of code to be added to the head section of your webpage:
Test your markup
Once your page is live, go to the Rich Results Test and see whether your page is eligible for rich results: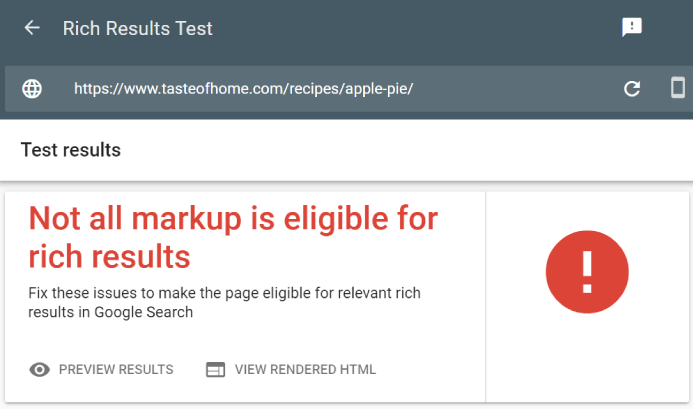 4. Create quality content
Quality content could mean many things, but, in terms of SEO, it means the content of proper structure, length, and keyword saturation. Here are the best practices to follow when optimizing content for search:
Use keywords naturally
Unlike in the olden days, there is no need to stuff your copy with exact match keywords. Today, you are free to use keywords, keyword variations, and associated words in a natural manner. That being said, do not miss an opportunity to use a keyword in place of a pronoun.
Benchmark content length against competitors
There is no standard content length that is preferred by search engines. But, content length is still informative when used as a benchmark. If top-ranking pages are all 5K words long and your page is just 2K words long, then you might have missed some vital points. It's more of an indication of whether your content is of the right scope.
Use HTML tags to create content structure
HTML tags, and headings, in particular, can be used to split your content into sections and give it a meaningful outline. It's a good user experience for your visitors as well as for search engines.
Use the help of SEO PowerSuite
Our WebSite Auditor tool contains a content editing section. There, you can add the URL of the page you want to optimize and get a list of editing recommendations. The tool will analyze top pages on the same topic and tell you the exact keywords to use and the exact length to go for:
The Content Editor will even tell you if you've forgotten to add keywords to your headings and help you optimize your title and meta description.
5. Send EAT signals
Expertise, Authority, and Trustworthiness (EAT) is a controversial topic in SEO. We are not entirely convinced that Google is capable of assessing all of the signals associated with EAT, but some of the easier ones might well be accounted for. Here is what you can try to appear more trustworthy:
Be transparent about content creation and ownership
Google claims to look for three things in particular: the date of publication, the author of the content, and the owner of the website. All of this information should be true and easily available.
Disclose all of your policies
Whether you have Terms & Conditions, Privacy Policy, Deliveries, Returns, Warranty, or any other policies relevant for your type of business, all of them should be readily available on your website, preferably with links in the footer.
Provide a secure connection
Make sure your website is loaded via HTTPS and not HTTP.
Follow the scientific consensus
Google does not do any automated fact-checking, but with the COVID-19 crisis and with the elections in the USA we have seen mounting pressure on tech companies to censor misinformation. Right now it is done manually, but there is no doubt that the days are numbered for websites spreading misinformation — it's best not to invest in these types of content.
6. Build quality links
To this day, links to your website remain among the strongest ranking signals. The only change that has happened over the years is that now Google accounts for the quality of your backlinks, whereas in the past it was just quantity. Here are some of the best practices to follow in order to build high-quality backlinks:
Use relevant websites of high quality
Backlinks are worth much more when they come from thematically similar websites. Such websites should themselves be of good quality, i.e. follow Google's guidelines, have plenty of content, and demonstrate user engagement.
Diversify your link sources
Ten links from ten different websites are worth more than ten links from the same website. Having reliable link partners is great, but do make an effort to expand your backlink network.
Place links where they matter
Links placed in the main content are worth more than links placed in the footer or the sidebars. As a rule of thumb, a link should be placed where it is more likely to be clicked — links that pass actual traffic are most valuable.
Make sure the links are dofollow
Today, most websites, and especially web 2.0 websites, add the nofollow attribute to outgoing links. These links do not pass any link juice. When placing your backlinks, make sure to verify that the links will be dofollow. Otherwise, strictly from an SEO perspective, they are not worth the effort.
Prioritize editorial backlinks
Editorially placed backlinks are about the only type of backlinks not persecuted by Google. So, your first priority is to go after the website owners in your industry and arrange an organic-looking link placement on their websites.
Use the help of SEO PowerSuite
SEO SpyGlass has many handy features, but my personal favorite is the backlink gap analysis. You can use it to find those websites that link to two or more of your competitors, but don't yet link to you:
These websites are perfect backlink prospects. The fact that they link to several websites in your industry means that the prospects are thematically relevant. It also means they do not have an exclusive relationship with any one of your competitors. All you have to do is swoop in with an offer and it's probably a done deal.
Another cool feature of SEO SpyGlass is that it calculates the penalty risk and the authority of each of your backlinks:
With these metrics, you can audit your backlink profile, identify the links that might hurt your reputation, and get rid of them using Google's disavow tool.
7. Double down on local SEO
If you have a physical location or serve a certain area, then it is absolutely essential to show Google you are tied to this area. And since the introduction of Google My Business (GMB) the process has been fairly straightforward:
Claim your GMB listing
Go to the GMB page and either create your listing from scratch or claim your listing in case it's been already generated automatically. You will have to verify your ownership and state a few basic details, like business category, company name, address, etc. This will put you on the map, literally.
Enhance your GMB listing
Google keeps adding new features to GMB listings and they now resemble fully functioning websites. Users can book a table, make a call, view the menu, and ask a question — all from a GMB listing. As a business owner, you have to make sure that all of these features are activated in your dashboard and you are taking full advantage of all possible GMB enhancements.
Add local business Schema to your website
Apart from GMB listing, you can also improve your local search performance by adding local business markup to your website. This way Google is guaranteed to recognize your NAP (name, address, phone) information and use it for relevant local search results.
Consider other local directories
Since the introduction of GMB, all other business directories have been losing influence. There is certainly no need to create hundreds or even thousands of listings across all imaginable directories like we used to do in the past. Instead, pick a couple of directories that might be actually used by your target audience — that'll be more than enough.
8. Go after SERP features
In recent years, Google has grown so many SERP features that sometimes there is no organic search result in sight: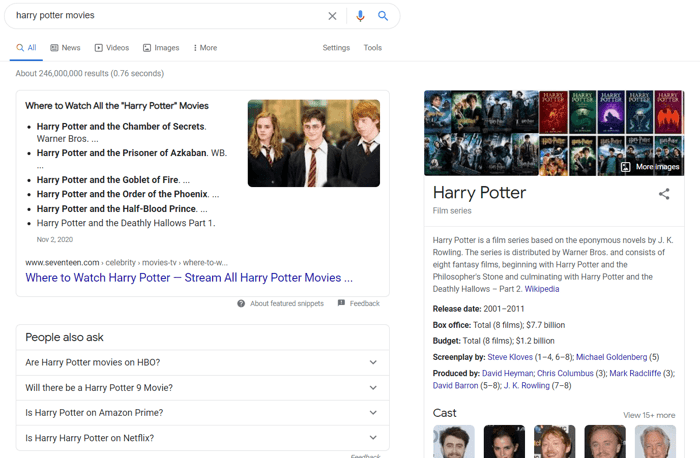 There are images, videos, featured snippets, knowledge panels, all kinds of recommendation systems, and rich snippets — all much more prominent than your regular search snippets. So today, for many types of queries, it's become about being featured rather than being ranked. Luckily, some of these features are still attainable, and here is what you have to do:
Use text formatting to get into featured snippets
Featured snippets, whether paragraphs, lists, or tables, are all about text formatting. Use proper HTML tags to create a structure for your pages. Write query-like headings and don't forget to include keywords. Use parallel syntax for all of your lists. And try to keep your paragraphs under 50 words.
Use Schema to create rich snippets
Schema markup is the only way to turn your regular snippets into rich snippets. The most useful types of Schema would be articles, recipes, products, and reviews - these types of content absolutely have to be enhanced with structured data.
Use alt tags to get into image search
For Google to understand that your image is relevant to a particular search, this image has to be properly described. And the best way to describe an image is by writing a simple but keyword-rich alt text.
Use markup to get into video search
Google now has the ability to show not just videos, but the parts of videos most relevant to a query. In order to do that, Google analyses video timestamps and closed captions, and with this information, Google is able to understand what each part of the video is about. If you provide this information, Google is more likely to consider your video for search results.
Use the help of SEO PowerSuite
There are hundreds of SERP features out there and you probably have thousands of pages. You can't possibly optimize all of your pages for all types of SERP features — that's an insane amount of effort. But how do you know which ones are worth the effort?
Well, if you are tracking your keywords with Rank Tracker, then it's just a matter of applying a couple of filters: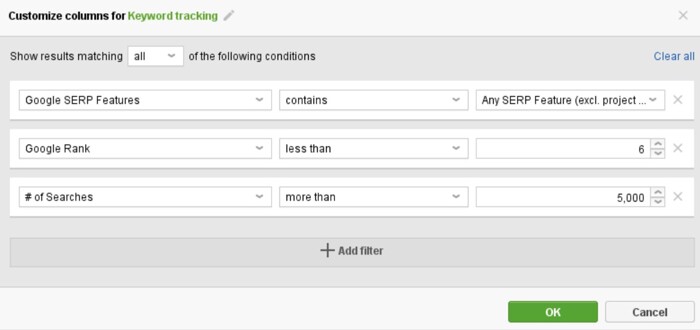 The first filter is to isolate SERPs with features that are occupied by your competitors. The second one is to isolate those search results for which you rank sufficiently high. And the third filter is optional — to isolate the queries with high search volume.
Once the filters are applied, you get a list of pages that haven't yet earned any features, but are in a very good position to do so:
You can sort the list by search volume and start working your way down. On the right, you can also see the exact SERP features you should optimize for.
Final thoughts
Obviously, search optimization goes far beyond the advice laid out in this article, and there is definitely a lot of small print, but these are your SEO basics. If you manage to implement these eight points, you will be in a very strong position to move towards page one.
P.S.: I know you will give me grief about EAT signals, but I've been reading a lot about Google patents, BERT and entities, and recently about Google Discover and its editorial policies, and I've come to believe that there might be some EAT-related things Google actually considers when ranking pages. It's not a solid belief, but I'm open to entertaining this possibility. I will soon update my EAT article accordingly.