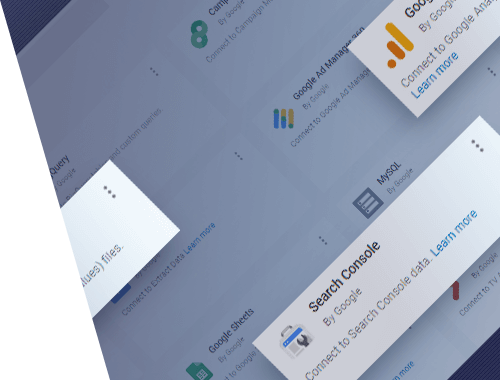 New Rank Tracker Features for Keyword Research
Article stats:
| | |
| --- | --- |
| Linking websites | 4 |
| Backlinks | 8 |
| InLink Rank | 23.0 |
Announcing new Rank Tracker features to power up your keyword research
By: Inessa Bokhan
July 16, 2019
Hang on to your hats, guys, today we are releasing a few very important updates in Rank Tracker you've all been waiting for. The latest version includes:
Now, let's get straight to each new feature in detail.
The Keyword Research module gets redesigned
First off, we're launching the revamped keyword research module. Now when you start keyword research, you'll see a setup screen to help you specify all the settings before the tool starts collecting keywords.
Open any project, switch to Keyword Research, choose any tool (Keyword Planner in this case), and you'll see a screen like this:
Here, you'll be able to add your seed keywords (marked in green), choose the research method, and select the target location and language.
Click Advanced settings and type your negative keywords (marked in red) to narrow your search, as well as choose the search engine to calculate Keyword difficulty. You can also exclude existing keywords from the new research:
Find the keywords an exact URL ranks for
This is probably one of the most anticipated updates in this release — from now on, you can find ranking keywords not only for entire domains, but also for any page's URL. This is especially handy when you do keyword research and content analysis for large domains and want to focus on specific pages.
To try it out, simply open your Rank Tracker project, go to Keyword Research > Ranking Keywords, paste the URL of the page you want to analyze, and choose Exact URL in the drop-down menu:
Here's how you can use these stats for your SEO:
Discover quick wins — the keywords that your URL ranks for on page 2-3 of Google. If these keywords are relevant and have enough search volume, why not optimize a page for them and start getting more traffic and leads?
When you create a brand new page, you can analyze the top-ranking URLs of your competitors to see which keywords and topics are covered by the page's content and which are bringing traffic.
A few more workflow tips before you rush to try out this new feature:
1. Create keyword groups based on the found ranking URLs
Since URLs are now used for automatic grouping, you can move these keywords to Keyword Map grouped by the respective ranking URL:
Analyzed an entire domain? Now you can move all the keyword groups (based on all the ranking URLs) with a single click. Simply select all the keywords you need, right-click them, and choose Move Selected Keyword(s) To Rank tracking.
The tool will show you the number of groups it has automatically created — this number corresponds to the number of the ranking URLs found for the selected keywords.
2. Use filters to quicken your analysis
If you find that there are too many keywords to look through, you can narrow down your results using quick filters — just type the needed word, keyword combination, or URL parameter in the search field:
3. Review URL-based groups in Keyword Sandbox
You can also find keywords from this module grouped by URLs in Keyword Sandbox.
The group names for the project website will start with a slash, while the groups for other domains (the analyzed competitors for instance) will start with a domain name:
You can easily bulk move these groups to Target Keywords either directly from Ranking Keywords or Keyword Sandbox.
Compare multiple exact URLs in Keyword Gap
Similar to the Ranking keywords module, you are now able to analyze URLs in the Keyword Gap tool.
To start the analysis, choose Keyword Gap on your left, specify up to 5 URLs you want to compare, and hit Search:
After the tool finishes collecting the keywords, you'll see a table like this:
When you uncover the keywords the majority of your competitors rank for but you don't, create a mental note to build content around these topics.
And to start monitoring these new key phrases, simply select them, right-click, and choose Move Selected Keyword(s) To Rank Tracking:
You can also add tags for these key phrases, such as "build a new page" or "improve on-page optimization" to make sure you don't forget your initial goals.
Check keyword rankings in Keyword Map
Now you can check, view, and update keyword rankings right in the Keyword Map module. This has been a much-requested feature, so we hope that many of you will find it extremely useful for your keyword management.
Open your project, go to Target Keywords > Keyword Map and click the Rank Analysis tab.
Here, you'll find the ranking stats for your keyword groups, together with such information as average rank, visibility, and the calculated number of visits.
The keen-eyed among you will also notice the small 2-arrow button in the top right corner. Click on it and you'll be able to choose the date/time period to compare the current results with the previous checks:
Find more keywords with People Also Ask research tool
I'm sure you've often spotted the People Also Ask boxes in Google search results — now you can use Rank Tracker to collect questions from these boxes related to your niche and seed keywords.
To find the new tool, launch the app and go to Keyword Research > Related Questions. Then choose the People Also Ask method using the drop-down menu:
Enter your keywords and hit Search — in a minute, you'll get a list of relevant PAA box questions:
Here's why it can be useful to collect and analyze the People Also Ask queries:
You can quickly discover related topics and it's a good opportunity to find out what your potential users/customers are most interested in.
By answering more questions related to your key phrase and providing detailed explanations, you're more likely to win featured snippets in SERPs.
Improved Search Console integration
We're also happy to announce that we've improved the integration with Google Search Console — now you can find this research tool as a separate submodule under the Keyword Research tab.
When you connect to your Google Search Console account in Rank Tracker, you can choose whether you want to collect keywords for the entire domain, specific URL, or for all URLs containing the text you type in.
Use the URL contains filter to view only the keywords for specific URLs of your website (it could be a folder/section name or a keyword, for example):
You can narrow this list down with the Negative keywords filter and you can sort the data by number of clicks, impressions, CTR, and average rank.
The keywords you collect in the Search Console module will also appear in Keyword Sandbox grouped by the matching ranking URL.
Our keywords database has more than doubled!
Last, but not least, our Ranking Keywords database has been growing really fast and has more than doubled in size since March — from 110 to over 245 million keywords!
The bigger number of keywords in our databases means that you may see more queries for which your (or a competitor's) site is ranking.
We hope this will help find more strategic opportunities and improve your rankings and traffic.
Find your target keywords
Check current visibility in search engines
Detect on-site issues and fix them
Optimize your pages' content
Get rid of harmful links
Build new quality backlinks
As usual, we'd love to thank everyone for your feature requests and feedback — this has helped us improve Rank Tracker in so many ways over the past few months!
If you have any questions or suggestions, please leave a comment below or let us know your thoughts via support.
Now, go and download the latest version of Rank Tracker (or simply launch the app and let it auto-update) to test-drive the new features and options.
---
By: Inessa Bokhan