Link-Assistant.Com | Posted in category
GuestBox
Social Media
guest post by Ann Smarty
If you aren't utilizing social media yet as a serious marketing tool, what are you waiting for? It has been proven as an effective means of sharing information while gathering crucial data on your target audience and how your brand is being perceived by the public.
Using the resources naturally available through social media outlets, you can get data you once would have paid a pretty penny for. But what is best is that you can expand it to a full operation using a couple simple tools that will become a social media dashboard.
Here are five ways to do just that.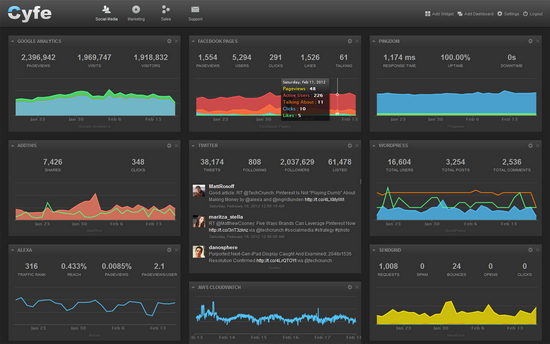 This is a business oriented, all-in-one dashboard that works by taking all of the features you would usually find from different services and putting them all together. Compatible with most social media sites, it will monitor multiple accounts, gives you pre-built connections, custom data sources, analytics and reports delivered in real time and more. They have a free version, but if you are using it for professional purposes you are better off with one of their many paid packages. Though you can always try it out using the free version and upgrade if you like it.s
Some of the social media sites supported:
Twitter and Twitter search
Facebook
Pinterest (!)
Youtube
You can import any other social media data in it using the "RSS" widget.
You might not think of Google Documents when you imagine tools for social media. But you can actually use a spreadsheet to gather and hold information for archiving, by listing results of things like Twitter search terms related to your brand. The best way I have found to do this is using this guide by Internet Marketing Ninjas. They have a link to a spreadsheet you can copy and use for gathering data.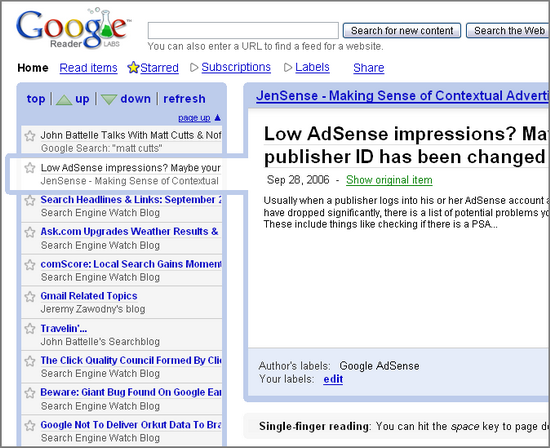 Using Google Reader is actually a great idea for keeping up on updates, even if it doesn't work well as a data archive system. All you have to do is run a search, go to a relevant page or list a keyword, then subscribe to it through your reader like any other RSS. It will frequently updates changes, which you can monitor as needed. It won't give you any true data, but it will show you how often you are being mentioned, and what is being said about your brand. All while using a free tool that is already at your disposal.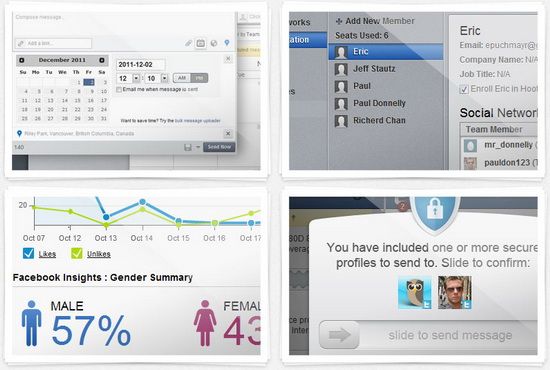 Another social media dashboard, this is probably the most popular in terms of people knowing the name. There is a common misconception that it is specific to Twitter, like TweetDeck. But that isn't true; you can use it on any social media account, including Facebook, Pintrest and LinkedIn. It gives you live update reports involving account analytics, allows for multiple site monitoring and has a free plan. Though their professional account is only $5.99 a month, and worth it.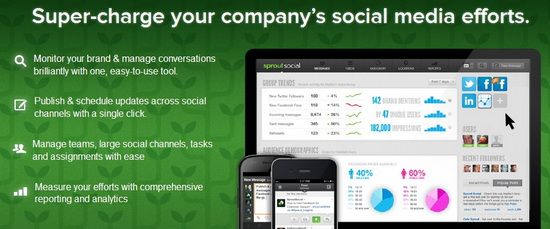 If you want something in depth, or if you have an actual business that you are running, you might like to try SproutSocial. While it has many of the same features as other dashboards, it has more in depth tools such as audience targeting, contact management and even training. They have three options, one for small or online businesses, one for growing companies, agencies and teams, and one for established businesses that need unlimited support. Plans range from $29 to $899 per month, depending on what you need.
Conclusion
Social media monitoring is just a natural part of online business today. You should be taking advantage of all your profiles have to offer, especially when it comes to data on your target audience.
Check out the five tools above to make the process easier and more efficient.
Image Credit: 1.
About the author
Ann Smarty has been an online marketing consultant for 10 years providing high-quality digital marketing consulting through her services and courses.
back to SEO blog