Link-Assistant.Com | Posted in category
Internet Marketing
Social Management Tools
Social Media
Great news, folks!
BuzzBundle the SMM app is here in Beta!
One week ahead of schedule, with Twitter, Facebook, forums, blogs and Yahoo! Answers already supported, and LinkedIn, Google+, Orkut and a lot more coming in the nearest weeks.
You've got to check the free trial!
BuzzBundle clearly stands out among other social tools
There's a lot to find out:
Even now when it's in beta, whatever other tools do, BuzzBundle does that and then even more:
More personas to represent
More profiles easily managed
More social networks, forums & blogs
Unlimited scheduling
You will get impressed!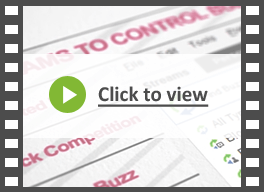 One week ahead of time? Yup, we pre-announced BuzzBundle for November 20th... And then we figured a few things:
We've got to make it public asap - because pre-orders and preview requests started heaping up like crazy
We should make it pink (thanks everyone who voted for the color!)
We'd add some bonuses for our old clients. And these are: fully-functional trial and a huge discount that you've got to check out on the website:

To give you more than just software, we made quite some preps! New experts got hired to development and analytics, support team got massive training and practice, and the whole team from QA to HR have learned every nut and bolt in this social media marketing software. Everything to better support you!
So here it is - a totally new product for you, and a step into a new niche of smart and easy Social Media Marketing.
back to SEO blog