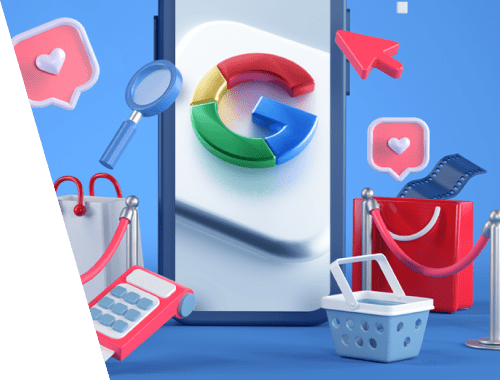 9 Ways to Sneak Your Products Into the Modern SERP

Article stats:
| | |
| --- | --- |
| Linking websites | N/A |
| Backlinks | N/A |
| InLink Rank | N/A |
Have you seen one of these SERPs lately?
It's got a couple of videos split into segments, a product panel with product specs, reviews, and top offers, a bunch of rich snippets, a segment with related products, and a few other SERP features. Even though the query was for a product review, Google is trying to address all kinds of other search intents as well. It's as if the entire buyer journey is fit into a single search results page.
And this SERP is not an odd occurrence. We've used Rank Tracker to look at the presence of SERP features in a few test projects and the SERP is getting more advanced across the board. A little while ago, we used to get just a couple of features per SERP. Today, some SERPs are overwhelmed with features:
It is especially evident when the query concerns a specific entity, like a person, a company, or a product. In these cases, instead of satisfying one narrow intent, Google is trying to satisfy a whole range of intents related to a specific entity. Entity-centered SERPs are now essentially microsites.
This goes way beyond the traditional thinking in SEO: one keyword > one intent > one type of content > one type of SERP. We now have to think of entities first and ask ourselves what kind of content we can build around these entities.
In this article, we'll explore this approach and discuss most common types of content we can build around a product entity so that you can increase your exposure in Google's multimodal SERPs.
1. Product page
The product page is an obvious place to start — that's where you establish your main connection to the product entity. If you want your product page to appear in SERP, there are two things you have to do: regular on-page optimization and Schema markup.
There's a lot that goes into on-page optimization and you can learn the specifics in our guide to creating a perfect landing page. But, for a product page, it is especially important to:
Once you are done with on-page optimization, it's time to add structured data. Structured data is how you go from a regular search snippet to a rich snippet, like this one:
Rich product snippet contains all kinds of additional information: reviews, prices, availability, and a number of quick links. It can also appear in other parts of SERP, like the segments with related or popular products:
But, in order to be able to extract all this additional information and to create rich snippets, Google needs to be absolutely sure that this part of your page is a price and this one is a review and so on. That's where structured data comes in — it's a collection of special tags you can use to highlight the pieces of content for Google.
There are different ways you can implement structured data on your product pages. Some CMS platforms, like Shopify, have structured data implemented by default, you just have to check whether it works properly. Other CMS platforms offer a whole range of plugins that will mark up your pages for you (Schema or Schema & Structured Data for WordPress). Worst case scenario, you can add structured data manually using Google's Structured Data Markup Helper.
For more information on structured data, check out our detailed structured data guide.
2. Google Merchant Center
Google Merchant Center is another way to provide Google with your product information. All you have to do is create an account with Merchant Center, connect your website, and validate your products.
This will enable your products to be shown across even more Google-associated shopping spaces. One example is the product panel that often appears directly in SERP:
The registration process is simple — just follow the instructions provided by the Merchant Center. Then, fill out the information about your business and verify your website (with the HTML tag, Google Tag Manager, or Google Analytics).
Now you need to add your products. Google Merchant Center uses feeds to categorize and manage products, so you'll need to create feeds first. Go to Products > Feeds, and click the blue plus button to add one. Select the sale country and the language for the correct price and description display and click the Continue button. Then, choose the name of the feed and choose the content input method.
You may connect a Google Sheet, use an .xml file from your website, upload a file from your computer, or use a Content API. Content API lets apps interact directly with the Merchant Center platform and delivers the data just as it's updated on your site. The content API method is recommended when you manage vast amounts of product data with frequent updates.
Once you add your products, they will be placed on the Products panel with all the product data taken from the source you chose.
3. Google My Business
Google My Business is the ultimate business directory aimed to help local businesses win positions in SERP. If you don't have a GMB listing for your business, go to the GMB page and create one. The instructions are straightforward, although the verification process might get a little tricky.
Fill out your listing depending on the type of your business (features differ greatly), and add products to make them show up on your GMB listing both on desktop:
and on mobile:
You can add the products manually by going to Products > Add > Add product. Add an image, create a title and description (informative and including relevant keywords), and select the product category. You can also set a price and add a Buy button.
You can also use Pointy from Google to connect your point of sale system to GMB and automatically add your goods to the store's Pointy Page. This feature is available in the USA, Canada, the UK, Ireland, and Australia.
Google Pointy is a scanning system that lets you connect the Pointy box to your barcode scanner and scan your products as you would during purchase to get the product's description and the price uploaded to the product carousel of GMB listing.
4. Listicle blog posts
Listicles tend to satisfy a commercial investigation search intent. Say, if I want to buy a bike, I will encounter listicles several times throughout my research. At the very beginning I might search for the types of bikes just to know the basic categories. Once I know the type of bike I want, I might proceed with best gravel bikes and best gravel bikes under $1000 and gravel bikes with electronic shifting to further narrow down my selection.
Each of such listicles is another opportunity to sneak your product into search results.
A good starting point for creating listicles is to look at your product categories. Add the word best to any of your categories and subcategories and you've got a content idea right there:
Take a step further and look at the modifiers within the categories. For example, if we are talking about bikes, then the common modifiers will be price range, frame material, and gender. Immediately I can create such listicles as best gravel bikes under $500 ($1000, $1500, $2000), best aluminum gravel bikes (carbon, steel, cromo, titanium), and best gravel bikes for women.
5. Guide blog posts
Guides can have a very clear commercial intent or they can be used for commercial purposes more covertly. The most obvious type of guide to create for a product is on how to choose a product:
But, you can also be more discreet. If your product is a camera bag, you can target queries like how to organise camera gear, outdoor photoshoot guide, camera back pain, etc. Essentially, ask yourself what kind of problems does your product solve and what are its main benefits.
Another way to come up with guide ideas is to check the People Also Ask section in SERP. You can either google some of your keywords and see what kind of questions are frequently asked about your product:
or you can use a tool like Rank Tracker to automate the process and check your keywords in bulk:
6. Reviews and ratings
Looking for a product review is an essential and often one of the last steps in the buyer journey. And the more expensive your products are the less likely it is for someone to buy them without seeing some reviews. Which is another opportunity for your website to appear in SERP.
If you allow reviews on your product pages and you apply appropriate structured data, you'll be able to both appear in SERP as a rich review snippet:
and have your reviews sourced for the product panel:
And now that we have entity-centered SERPs, the product panel will be present for many types of queries, and so will be the reviews leading to your website.
7. Q&A pages
Q&A pages contain the content in the format of questions and answers. If these pages are marked with Q&A schema, they will be displayed as rich results in Google SERP. Like this:
Or, if the query is right, a question and an answer can appear as a featured snippet like this:
Again, one of the best ways to source questions for a Q&A page is to use Rank Tracker and mine the People Also Ask section for ideas. Launch the tool and go to Keyword Research > Related Questions > People Also Ask, enter your target keywords, and let the tool collect the data:
Filter the newly-found suggestions by # of Searches, Competition, and Keyword Difficulty to find the most popular and less competitive ideas.
8. YouTube videos
YouTube is the largest search engine for videos. Moreover, Google owns YouTube, so YouTube videos get into SERP more often than videos from any other platform.
Queries like reviews or tutorials (How to…) are ideal for video content. So, just as you'd choose a topic for a written how-to guide or a best anything listicle, you can pick up some for your videos.
What you should consider when optimising a YouTube video for search is metadata:
More best practices of video creation are described in our special guide on YouTube SEO.
9. Pinterest boards
Certain types of queries will often trigger search results from Pinterest. The queries usually have to deal with the early stages of the buyer journey, when users research things like cool camera bags, kitchen cabinet ideas, or high school aesthetic:
One way to find Pinterest-friendly keywords is to enter your seed keywords into Pinterest search and look at suggested search modifiers:
Except, once you choose a topic for your board, go see if the topic actually triggers Pinterest results in Google — our goal is to have a query that's popular on both platforms.
When creating pins for your boards, remember the following:
Final thoughts
Back in May 2021, Google has presented a new step in search algorithm evolution called MUM, or Multitask Unified Model. As Google said, MUM will be using the same framework as BERT but will be 1000 times more powerful. A key feature of MUM is multimodality, as it will be able to work with complex queries, both textual and visual.
The rollout of MUM is announced to happen in late 2021 - early 2022. But something tells me that the process has already started, and this new multimodal SERP is the proof of this fact. So don't miss your chance to update your content strategy now and meet the Google updates guns blazing.
Got any questions? Ask them in the comments.