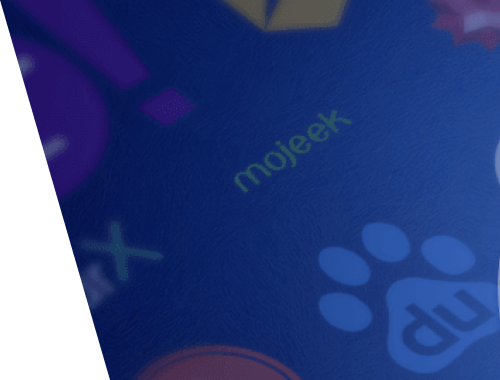 6 Alternatives to Google Worth Considering in 2019
6 Alternatives to Google Worth Considering in 2019
We live in a big world, you and I. Everything grows at unprecedented rates with no slow-down in sight. In the realm of the Internet, Google is still the king to optimize for in 2019. However, as the developing world has greater access to the Internet and tastes change, smart minds have come up with innovative ideas, in the form of new search engines to fill the gap in different regions and purposes.
No one wants to miss out on potential clients which is why it's important to explore every avenue for marketing opportunities and learning possibilities. Today we're going to touch on the other side of the Internet; for example, the almost 1 billion searches made daily on Google's biggest competitor, Bing.
Let's crack on with it.
1. Bing/Yahoo
Focus groups decided on the name because they thought it would remind people of the sound made during "the moment of discovery or decision making".
Their downloadable 'Bing Desktop' tool delivers easy access to search results no matter what the user is doing.
Had a brief stint as the default search engine on Apple's Safari browser for all iPhones and Macs.
Introducing Bing, the second largest search engine in the US. While it has a smaller slice of the pie than Google, it's no laughing matter, with over 10% of the US search market using Bing. Not to mention that Yahoo shares Bing's index, which I'll touch on a little later.
You'll receive less competition if you're trying to rank. Because for some businesses, Bing is not seen as a worthwhile source of traffic, with many not targeting Bing at all.

While Google and Bing have their own indexes, SEO techniques used for Google can sometimes work just the same on Bing.

Many might not know that Bing is surprisingly open when it comes to their ranking factors. Google likes to keep up their game of intrigue when it comes to their algorithm.

Taking a look at the users themselves, 85% of them come from the USA and are often from a blue-collar background.
You want your website on Bing. The first thing you'll want to do is go to Bing's Webmaster Tools found right here and submit your site. From there, it may take a little while for Bing to do the initial indexing. The good news is, once it's indexed, you can customize the crawling frequency. You'll find this especially useful if your website is large and gets updated regularly.
When you're working with keywords, it's important to understand that Bing doesn't feature anything like Google's RankBrain algorithm.
So in comparison to Google with its algorithm understanding topically relevant keywords, you'll have to focus on straightforward keywords with Bing. Think about targeting your domain and page title, along with your H1 and H2 title tags.
If you're not seeing your site in the index, there are a few important factors to check about your website. Bing elaborates on this further here on their webmaster help pages.
It boils down to this,
Quality content — Like all search engines, if you're not providing clear, insightful content, you shouldn't expect huge success in ranking.
Social signals — These play a bigger part in Bing's rankings compared to Google.
For an easy understanding of social signals, we recommend using Awario, our fully-fledged listening tool. You'll know all there is to know about your brand's reputation and presence on social platforms, identifying potential communities perfect for marketing, or areas that could benefit from direct conversation with users.
Backlinks — The number of quality backlinks will do wonders for ranking, seen by some as one of the most important ranking factors for Bing. However, it's not just about the numbers. You'll want to make sure you're getting backlinks from quality, authoritative sources.
A minor factor, evidence suggests that domains with .net, .gov, and .edu TLDs are seen more favorably by Bing compared to the usual .com. Something to consider if you're in the process of developing a website and haven't yet decided on the domain.
Other factors that Bing checks behind the scenes:
Older domains are, by and large, seen much more favorably by Bing. For those just starting out, you could run into some difficulty depending on how much competition you're facing. Likewise, if you've landed yourself an old domain, you might be a big step ahead.
Bing ranks sites with broken links worse than Google. Keep on top of broken links to avoid it. Your website's sitemap should also be in tip-top shape in order to get good rankings.
For more, take a look at Bing's comprehensive guide for ranking with their Webmaster Tools, found here.
Launched in 2009 to replace MSN Live Search
1.3 billion unique monthly global visitors to Bing.com
12 billion monthly searches on Bing worldwide
500 million monthly searches on Bing in the United States
Yahoo
One of the pioneers in the early Internet era
The 9th most visited website in the world
Holding a massive stake in Japan, it is not only their 3rd most viewed website, but it's Internet services are also dominant in the country
Not as big as they used to be a few years ago, but still a contender in the game, Yahoo is a name that almost everyone has heard of. They've gone through ups and downs but, together with Bing, they hold an almost 30% share of the US search market. This is a good enough reason to consider Yahoo for your SEO.
Mentioned earlier, Bing powers Yahoo's SERPs and so most, if not all techniques used to optimize for Bing, will work the same for Yahoo.
11.5b visits from April 2019 — June 2019
Top countries include the United States, Taiwan, the United Kingdom, and Brazil
2. DuckDuckGo
Founded by Gabriel Weinberg in 2008, they claim to compile results from over 400 sources.
Coining itself as the search engine that puts privacy first and does not store IP addresses or user information.
Provides 'Instant Answers' at the top of SERPs, results collected from either third-party APIs or static data sources like text files.
What some might recall as the game they enjoyed during school days, DuckDuckGo has become the biggest new search engine to hit the market in recent times. Since the Snowden papers, they're seeing ever-increasing traffic.
They market themselves as a search engine that protects searchers' privacy and avoids the filter bubble of personalized search results.
As I type this, DuckDuckGo is the fastest growing search engine on the western market, capturing the growing privacy-conscious crowd while the likes of Google slide toward a Big Brother mentality. I don't joke around when saying 'fastest-growing' because the number of search queries has doubled consecutively these past few years.

Found here, their list of sources includes the likes of Stack Overflow and Wordpress, which they use to provide the data for their Instant Answers service. Bing and Yahoo provide DuckDuckGo with the bulk of search queries, and as we know that the two engines share the same algorithm, you'll have an idea of where to start with SEO. Consider the methods needed for optimization for Bing and Yahoo and you will be on your way to success with DuckDuckGo.
A search engine focusing on privacy does have its drawbacks. DuckDuckGo takes this one step further by being very opaque with their search algorithms.
The good news, however, is that we know which sources DDG uses for their indexing, and we will use this information to understand the best techniques to use for SEO. After some rudimentary testing, I found that Bing's results were the most consistent with the results shown in DDG, although results may vary depending on the niche.
What I can recommend is to follow the same SEO guidelines as set out by Bing, with an important exception.
Lack of precise geo-targeting — Because DDG does not know the user's exact location, you will be unable to capitalize on searches such as "computer parts near me" or "closest pizza shop". What you should do instead is make sure you're using your location (i.e. city or town) as an effective keyword. That way, if someone wants a cold-weather coat for their Labrador in Helsinki, they'll be able to find your site on DDG if you optimize for 'Helsinki'.
From the folks at DDG, they recommend that "the best way to get good rankings (like pretty much all search engines) is to get links from high-quality sites". Make a killer website and the rest will come naturally. Be sure not to forget your on-page SEO - having a broken sitemap or a bunch of 404s can seriously impact your website.
As an example, I've used WebSite Auditor to analyze this website. We can see that there aren't any errors, which means our website is well optimized.
I'll touch on an efficient innovation from DDG, '!bangs'.
Bangs are shortcuts that take the user to search results on other sites. For example, when a user wants to search for something on Amazon or YouTube, they can type '!amazon kangaroo cuddly toy' or '!youtube ally law parkour' right on DuckDuckGo, taking them to the desired search results.
If your website features in-depth searching, for example, to help your customers find products, you can go here and suggest your website as a new !bang. If accepted, there is potential for loads of exposure if marketed correctly.
1.5b visits from April 2019 — June 2019
41.5 million daily average searches
32.8 billion searches since inception in 2008
Top countries include the United States, Germany, the United Kingdom, and Canada
3. Yandex
Founded in 1997 by Arkady Voluzh, Arkady Borkovsky, and Ilya Segalovich, now the kingpin of the Russian search market
Search technology that provides detailed localized search results to more than 1,400 cities
The single most visited page on Runet, a term used to describe the Russian-language speaking part of the Internet
Eastern Europe is where Google faces some of its fiercest competition. There's Yandex Search, which holds an almost 60% chunk of the Russian market share, along with large gains in the countries which surround Russia. Yandex itself is a fast-growing, multinational company headquartered in Moscow. They own services in the region that compete with Uber, Apple Pay, and Google Maps.
The leader of many markets in Europe, Yandex has Google beaten in quite a few countries.

Yandex has created their Webmaster tools in both English and Russian, making the process that much simpler for those in international SEO.
While there are a number of similarities between Yandex and Google, the Russian engine has its own set of rules and nuances that need to be considered when developing a Russian website.
The first step for explorers looking to find treasure on Yandex is to create an account and submit your site on Yandex' webmaster tools. It'll be necessary for you to follow some steps to verify website ownership.
That's about it for the heavy lifting. From here on, a graceful Babushka will get to work indexing your site.
Let's get down to SEO business.
Luckily for some, Yandex keeps no secrets when it comes to the influence of user engagement.
Metrics such as bounce rate, on-page time and unique visitors are definite influential ranking factors. Yandex has you covered: you can monitor and analyze these with Metrica, an embedded analytics tool that captures and organizes the traffic data of your website.
Yandex places far more emphasis on geo-targeting. All searches are divided into location-dependent and -independent searches. What this means is that their search algorithm decides if the query is location-dependent, and if so, delivers the best results relevant to the user's location. To conquer this aspect of Yandex SEO, you need to make sure to include the complete address of your business on your site - this way the algorithm will understand which region you're targeting.
This step can be taken further by indicating the region of your site in Yandex Webmaster Tools, and also by submitting your business to the Yandex Business Directory.
If you've picked up an ancient domain that used to sell floppies of Windows 95, this is like winning the golden ticket to the chocolate factory. Domain age is a VIP ranking factor in Yandex and rightly so - more often than not the oldest sites are the most reputable. While this won't apply to everyone, it's useful to know if you're looking to buy a new domain.
Bottom line, the ranking factors with Yandex aren't radically different to Google or Bing. You'll still need to create a useful and insightful website with juicy content to see good success in rankings.
10b visits from April 2019 — June 2019
Top countries including Russia, the United States, Ukraine, and Germany
4. Baidu
Founded by Robin Li and Eric Xu in 2000, now ranking #4 in global internet engagement
A 70% hold of the Chinese search market, with the biggest index of Chinese web pages in the world
Leading search engine for parsing Mandarin text
Where to begin with such a giant like Baidu, China's largest search engine. Any time someone thinks of SEO, the first thing on their minds is the 'Big G'. In China, however, that'll be the 'Big B', with a staggering 500 million unique visitors every month. In a country with an ever-growing middle-class that love to shop online, Baidu is one not to be missed if you're targeting the international market.
As the Chinese expatriate community grows throughout the world, adept marketing researchers will want to keep on top of their game. Statistics show that even in South Korea and the USA a number of users prefer the Chinese giant instead of Google.

Similar to the western alternatives, Baidu offers services competing with Google Maps and the App Store, along with a host of others. Keep these options in mind if you want to break into the Chinese market.

Baidu provides a multitude of secondary services you can leverage for SEO, such as 'Baike', the Chinese answer to Wikipedia, and the Yahoo Answers alternative, 'Zhidao'. A place where users can ask questions about a plethora of topics and just like Yahoo Answers, receive expert opinions from less-than-qualified people.
Before we get started, you'll have to note some important obstacles that need to be overcome with Baidu (and Chinese SEO in general).
Most important is the censorship of results, known as the 'Great Firewall of China'. For that reason, you better make sure your content or service is allowed in China before you even think about marketing strategies.
An Internet Content Publishing License (ICP) will be needed in order for the government to approve your website's operation, and unfortunately, a personal license won't cut it. If you want those greenbacks, you'll need a business license. >
Firstly, unless you know Mandarin, you'll need to find a mate or service to translate your website accurately.
Secondly, the keywords you're using for Google won't cut it on Baidu. The best keywords you'll be targeting will more than likely be long-tail, with geo-modifiers. This change in tactics is due to a couple of differences in Baidu's SERPs.
Search results are often filled to the brim with advertisements for Baidu's own services, alongside paid, private advertisements. This results in stifled organic results.
If there is an article related to the search term on 'Baiku' (Chinese Wikipedia), it will almost always appear in the first few results. You should capitalize on this by one, having an article on Baike, and two, making sure the article appears in the SERPs along with your website.
Geo-targeting will be one of your most valuable assets. Consider how populous certain Chinese cities are, with a little over 26 million living in Shanghai alone. You'll want to make use of precise, location-based keywords to see success in the organic results. For this step, you can try the Baidu Index tool, which is like Google Trends, to get some insights.
Unfortunately, the Index tool is only available in Mandarin. For an alternative, we recommend using Rank Tracker to simplify your keyword research and competitor analysis.
Another key piece in the SEO puzzle is having a .cn domain. Baidu favors the .cn TLD over the more common .com domains found in the west. Getting that .cn TLD won't be a super complex task, especially if you've got a physical presence in China.
Pulling back the curtains now, on-page SEO is handled much the same as other search engines aside from how the crawlers analyze the sites. JavaScript is not understood well by their spider, as are sites which have a rather deep hierarchy of links.
While there are some challenges to face when trying to compete on Baidu, the Chinese market is rich in potential and the effort needed should not hold you back.
30b visits from April 2019 — June 2019
Top countries include China, the USA, Hong Kong, and Taiwan
5. Startpage
Founded in 1998 as 'lxquick', it soon became the most used search engine that fetches results from Google
Marketed as the world's most private search engine, awarded the first European Privacy Seal for its practices in 2008
Offering a stand-alone, free proxy service which is built into their SERPs in the form of 'Anonymous View'
StartPage, you say? Sounds like a poor attempt at highjacking where the browser goes on first opening. In a similar vein to DuckDuckGo, another privacy-focused search engine meant for those looking to free themselves from big data. The difference with StartPage, it collects results from Google, which the company pays for the right.
For those who don't mind Google's results but prefer not to be tracked, StartPage could be the alternative to use. In 2019, Google continues to be the undisputed king of search, with the most accurate and workable results compared to other search engines.

The news you've been waiting for: it might be super easy to optimize for StartPage if you're already seeing success on Google.
On their support database, they provide a guide on improving ranking with SEO. There's nothing that stands out, the main difference is, there aren't any location-based searches unless location keywords are being targeted.
As mentioned in the DuckDuckGo segment, if you're looking to target the local market, you'll have to make sure the location keywords are optimized correctly.
You'll have to be on top of your backlinks with Startpage, as they're an equally important factor for Google SEO and we know that the two search engines are effectively tied together.
Using SEO SpyGlass, we're seeing a good example of bad backlinks. You can easily find more with SEO SpyGlass's Backlink Profile module, and disavow any that could lead to penalties.
370m visits from April 2019 — June 2019
Top countries include Germany, the United States, France, and Israel
6. Swisscows
Describing themselves as a "100% semantics and intelligent search engine" that is "100% family-friendly"
Previously known as Hulbee, they claim to have "gained more than a decade of answer providing experience"
Hosted in and subject to Swiss governmental law, seen by many as the most private option for internet hosting
If there ever was a creative name, Swisscows has already won the competition. This relatively new search engine appeared in 2014 not only to offer a family-friendly alternative to Google but also as an innovative and privacy-centric choice. With data centers stored deep underground in the Swiss Alps, appropriately named the 'Swiss Fort Knox I + II', you can be confident that the data will be out of prying hands.
Pegged as the safest search engine for children and adolescents, it has been designed with family-friendly content in mind. They explain on their website:
We promote moral values

We hate violence and pornography

We promote digital media education
This engine is more for the user than the marketer. Their search results are powered by Bing while filtering anything and everything that might be unsafe.
For the music-lovers out there, Swisscows has integrated Soundcloud into their search. It doesn't follow the Swisscows content policy, so keep that in mind if you don't want your kids listening to Eminem (or whoever the bad guy is these days, I could be out of touch...)
Because Bing powers the search results, the same techniques for optimizing on Bing will apply here just the same, with one exception. Similar to the likes of Startpage and DuckDuckGo, this search engine doesn't know the user's IP address and therefore lacks geographic tracking. You'll have to make use of location-based keywords and long-tail keywords to find the most success on Swisscows.
While Swisscows features a regional search, where you can narrow down search results to around 40 countries, this feature is disabled by default. Keep in mind, if you're appearing in the SERPs without regional search, which means you'll display the same way throughout the world.
A standout feature of Swisscows is a unique Semantic Map in the SERPs. Appearing as a reactive word cloud, you'll use these suggestions to further refine your search. Swisscows gathers these keywords with their in-house semantic algorithm. If you type your website into Swisscows, the semantic cloud could give you some potential keywords you aren't yet targeting.
520,000 visitors from April 2019 — June 2019
Top countries include Switzerland, the USA, Germany, and France
Honorable mentions
Searx
The only search engine claimed to be 'hackable' and 'hostable' by the end-user
Aggregates results from more than 70 default search engines, which the user can tweak to their liking
What some call a fresh concept, Searx advertises themselves as a 'Metasearch Engine', gathering its results from various other search providers. Searx takes this idea and cranks it up a notch.
The benefit here is that users are able to run their own instance on their own URL. The search engine can be downloaded and hosted from your own server, or accessed from a variety of popular user-run instances. This is done for many reasons, for example, it maximizes privacy and avoids congestion found in public instances. Searx enables its users to customize and even add their chosen search engines to the mix, tailoring the search engine to their exact needs.
3 million visitors to Searx.me from April — June 2019
Top visiting countries include the USA, France, Germany, and China
Mojeek
Hosted and run from the UK's greenest data center
All technology created from scratch by 3 university classmates
For the talented developers out there, here's some inspiration. A group of UK-based university students has created Mojeek. With its very own index built from scratch, a monumental task considering just how wide the world-wide-web has become.
This might interest those who want complete freedom from corporate monoliths like Google and Bing. Mojeek claimed to have indexed over 2.3 billion pages as of 2019, with an aim to double that figure by the end of the year.
Like with every new idea, it takes time for refinement. When I tested Mojeek's results, they were often hit or miss. The developers behind the project say they are fine-tuning the algorithm, making it more workable for the average user every day.
Similar to the others in the list, they are a "no tracking/privacy-oriented search engine". In time, we will see how the young lads at Mojeek compete against the giants. As popular opinion shifts to align with their goals, one day they could experience some real success.
650,000 visitors from April 2019 — June 2019
Top countries include the USA, India, China, and the United Kingdom
Wolfram|Alpha
Built on the Wolfram Language, designed for their ongoing Mathematica system, spanning most areas of technical computing
Claimed to run on "more than 10,000 CPUs"
The only option available on the Brave Browser that isn't a search engine
Having tried this out in my younger days to figure out why my crush didn't like me, this service pegs itself as a "Computational Knowledge" engine. What this means is that Wolfram|Alpha is capable of answering factual queries by computing data from externally sourced "curated data".
Complicated stuff. In normal terms, Wolfram|Alpha looks at documents and pages from all over the web and understands the question and answer format, cataloging all the questions along with their appropriate answers.
As an example of its ability, you can type in "Population of Budapest", it'll give you the figure along with a list of sources used to return that figure. In this case, it's a whole bunch of reports from the United States Census Bureau. You'll also see some related queries to that subject. (I'm seeing "water boiling temperature in Budapest", which they're saying is 99.89 °C).
Fascinating stuff. Sometimes Google is a little spotty when their Instant Answers tech reports statistics, and in the case when you need the most accurate figures, Wolfram Alpha comes off as the best option.
There won't be any SEO opportunities here, folks. However, if you've ever wanted to know what the weather was in your town back in 1976, rest assured knowing Wolfram|Alpha has your back.
40m visitors from April 2019 — June 2019
Top countries include the USA, Brazil, the United Kingdom, and Germany
How the pros do it
We're seeing contenders in the field that are all equally viable for SEO. The process for researching and strategizing for these search engines would be cumbersome without using an effective tool like Rank Tracker.
It would be fair to say that Rank Tracker is the ideal tool for those engaged with international SEO, after all, it's the only software of its kind that can track keywords, check positions in SERPs and analyze ranking performance for Bing, Yahoo, Yandex, Baidu and DuckDuckGo, all in one place.
Here's a quick rundown on how you'll use Rank Tracker to check rankings on these search engines simultaneously.
If you haven't already, create a project on Rank Tracker. We've made some easy-to-follow videos for those who want some extra guidance. Depending on your website's region, you might already have a couple of different search engines selected. We'll want to add some more, so under the Preferences drop-down list, click Preferred Search Engines.
Here is where we get down to business and add the desired search engines. You can scroll through the list and pick the ones you like, or flex the 21st-century technique and use the search box. Once you've picked the winners, go ahead and click OK.
That's it! From now on, when you update the rankings, you'll see the stats for all the search engines added.
In a nutshell
It's still clear that in 2019, Google holds a virtual monopoly over search results. But as tastes change, people will be on the lookout for the best alternative.
An important topic of our age is privacy. We can see from the list that people are gravitating toward search engines that respect the user's data. It's difficult for these small contenders to create their own indexes from scratch and so they make the most of what Google or Bing provides them, albeit with an extra layer of security.
The effort required to optimize for a different search engine might be easier than you think, with the potential to bring in new clients and greater successes. Don't let the language barrier hold you back, although Georgian, that'll be a whole other story.
---
By:Leigh Enright