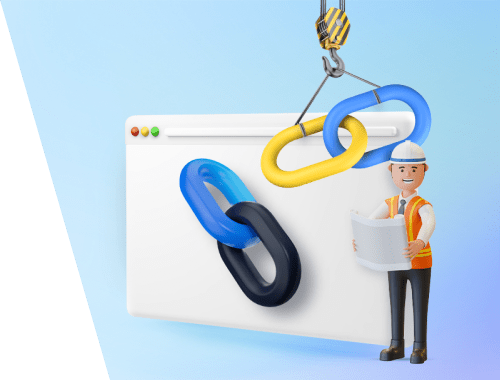 9 Actionable Link Building Tactics for 2023

High-quality links still play a decisive role in achieving organic search visibility.
Anyone who has a website knows that there are no rankings without backlinks. Even if you're a small business owner with a 10-page website.
Yet, link building has a long and controversial history that involves a lot of manipulations and Google's fighting back with manual penalties and algorithmic updates.
As a result, Google has got very sophisticated at evaluating each link and deciding whether it needs to impact organic rankings.
Lots of backlinks are now being discounted by Google - they are not worth your effort and can even be risky if Google decides that you are getting too many of those in an effort to manipulate search algorithm signals.
In fact, trying to get links that Google is going to ignore will also steal your time and distract you from getting links that matter.
So how do you build links that move the needle and help you improve your rankings?
1. Claim broken links
Broken link building is a link-building tactic that involves reaching out to publishers, inviting them to fix a broken link on their page by replacing it with yours.
I like to think about this as the most ethical link-building tactic, as you basically help fix the web.
The best-case scenario:
One of your competitors goes out of business;
You reach out to every site linking to it, inviting them to fix the outdated link by replacing it with your solution.
This is ideal for the SaaS industry, where startups come and go, so there are lots of broken link building opportunities.
If you don't have a vanished competitor in your niche, find a well-referenced content asset that has been deleted or outdated, write a better article, and fix those links with your content. While this won't be a link to the home page, these links will add trust signals to your site by sending link equity to its content.
Finally, a better way to utilize broken link building is to combine it with another marketing strategy you have going, like relationship building and/or influencer outreach.
This is what I do:
Find a deleted (or outdated) interview with a niche expert;
Approach that expert and invite them for an interview;
Publish a new interview and fix those outdated links with yours.
Apart from links, you'll also start a new relationship with an industry influencer who will likely empower your marketing tactics on many levels, including building trust signals and brand loyalty.
Broken Link Building Tools
SEO SpyGlass is a great way to find niche broken links you can fix with your products or resources.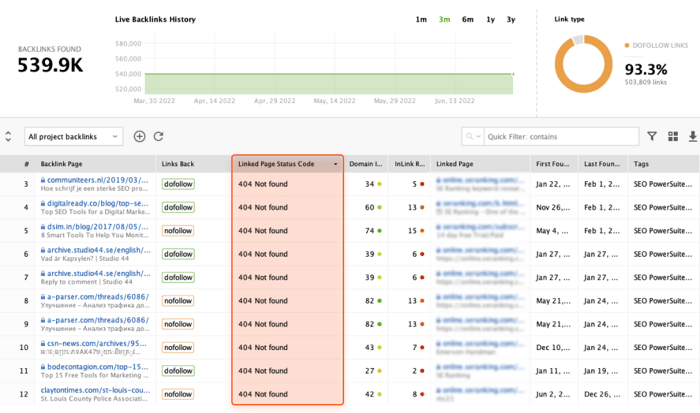 Download SEO SpyGlass
All you need to do is create an SEO SpyGlass's project for the domain you want to check for broken links (make sure the Enable expert options checkbox is active).
Then go to the Backlinks module and look for linked pages with 404 response code, having dofollow backlinks. Double-click on the header of the column to filter the entries by response type.
To find outdated research in your niche, use Google's date search. These are studies you can run on your site and claim those links with fresh results.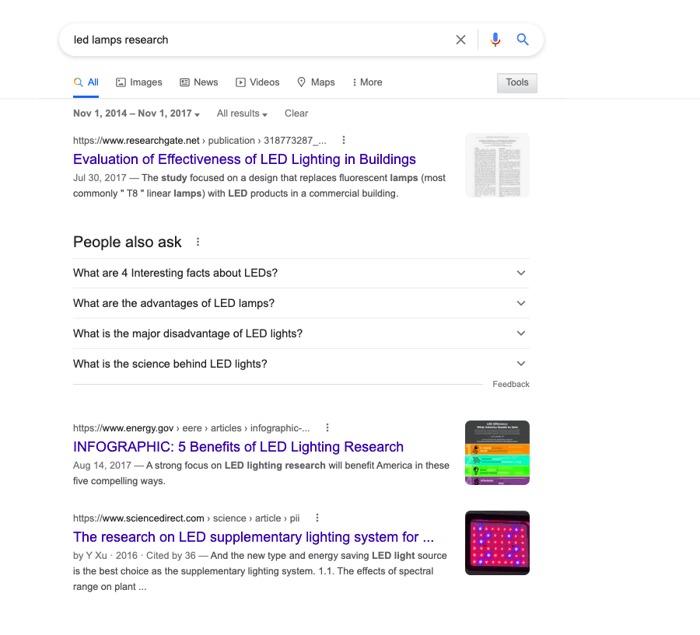 You can use the same trick to find outdated interviews to refresh and build those relationships with industry experts.
Obviously, most of those links will go to content (versus commercial pages). But you will be able to direct that link equity to your product pages by using internal links.
2. Give timely solutions
One of my most successful link-building campaigns happened at the dawn of Covid lockdowns. All it took was creating a list of useful educational resources for homeschooling trends and doing targeted email outreach to reach teachers and parent bloggers.
It worked because it was very timely.
Yes, such opportunities don't come on a monthly basis. You may come across a great opportunity like that once a year, and it requires a very quick turnaround. It took me a day to create an article and a week to run an outreach.
Yet, these will be your most powerful — usually traffic-driving links:
Keep an eye on big news in your niche or outside of it: Usually, it is easy to find angles that overlap with what you are doing or selling.
Use seasonality, which often comes with that more predictable timely demand that can vary from year to year.
Visual Ping is a great way to get alerted when something is trending in your niche. Create several alerts tracking big media outlets in your niche or outside of it, and include your important keyword. This way, you will be notified when your main keyword makes it to the headlines: That may be your big link-building opportunity!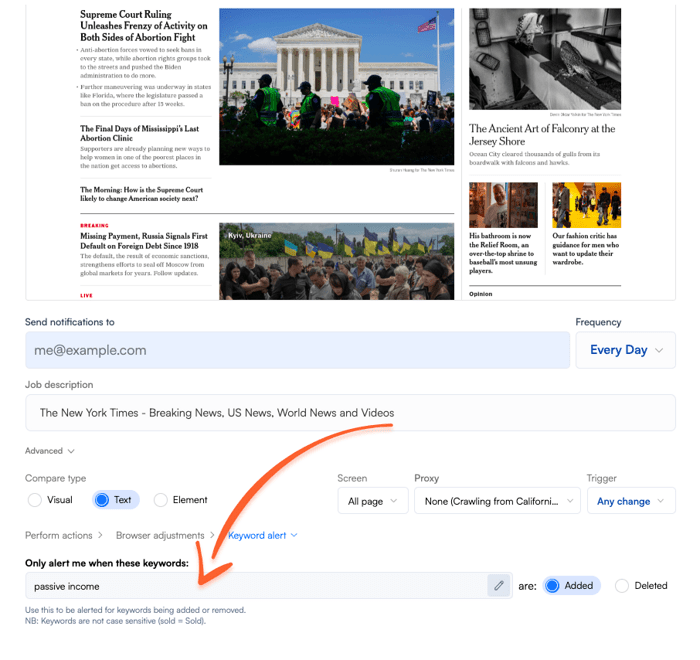 A timely piece of content could be an ultimate checklist, or a resource hub, an infographic, or even a video (or a combination of several formats). It could also be original research with meaningful findings, an interview, an infographic, or even a tool (investment calculator, backlink checker, meme generator, etc.).
3. Explore co-citation links
This is a very powerful tactic, which is also the hardest to implement. The bottom line here: You want to appear on the same lists as your competitors do.
In other words, you want to be referenced alongside your competitors.
Apart from the link equity, co-citation links send highly converting clicks from people that are exploring options.
And what's more, these types of links put you in Google's Knowledge Graph, i.e. Google uses entities to understand the world, so once your brand is cited next to the known entities, Google will slowly start perceiving your site as an entity.
This is how I earned my Knowledge Panel in Google: By appearing in the list alongside other SEO experts, again and again: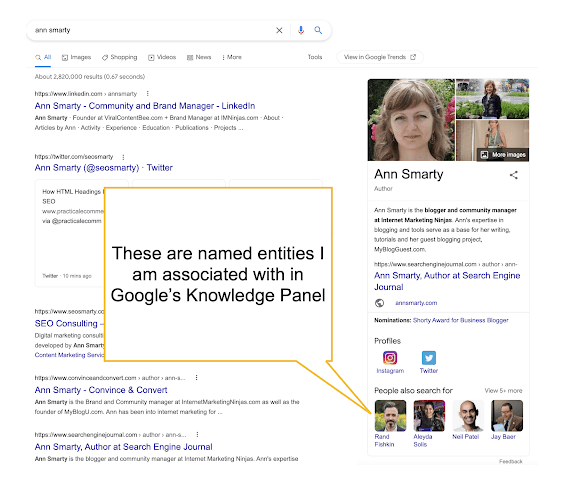 To get co-citation links:
1) Explore your competitor's links and figure out whether you can be linked from those pages
2) Search Google for top lists in your industry
3) Reach out to all those publishers and explain why your brand makes a good option to be included in those lists.
It may take time for you to figure out your best product positioning strategy that would convince those publishers to include you. In many cases, your best bet is to find the authors behind that content and reach out to them directly via email and social media.
You can check which entities your competitors are associated with by using TextOptimizer.com.
Simply run their brand name through the tool. It will grab Google's search snippets for that name and use semantic analysis to extract associated concepts and entities: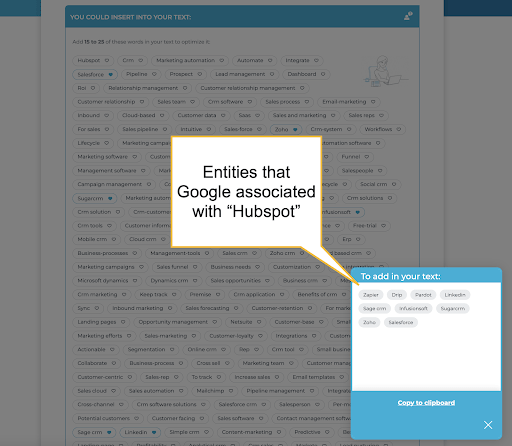 4. Get included in trusted lists
A lot of trusted websites maintain high-quality resources to help their readers find useful information on any topic. These lists are common for educational and government websites, and those links are incredibly valuable.
To find the resource pages in your industry, google your keyword with characteristic modifiers:
[keyword] + learning resources

[keyword] + useful resources

[keyword] + helpful links

[keyword] + wiki
To find highly trusted links, consider limiting your search to .edu and .gov domains:
[keyword] + learning resources site:edu OR site:gov

[keyword] + useful resources site:edu OR site:gov

[keyword] + helpful links site:edu OR site:gov

[keyword] + wiki site:edu OR site:gov
Once you've collected a list of backlink prospects, find their contacts, select your most suitable resources, and launch an outreach campaign. By the way, here is an article on how to run a successful email outreach campaign, be it for link-building or any other purpose.
5. Become a contributor to a high-authority publication
Guest posting still remains one of the most popular link-building strategies, if you do it right.
And it's not just about backlinks. You also gain new audiences and boost your website's traffic. Just remember that these days you have to put real effort into your guest posts — try to push thin content, and Google will consider it spam.
The most effective way to find places to guest-post is by using the respective search method in LinkAssistant.
Launch the tool, go to the Search for prospects tab, and choose Guest Posting:

Download LinkAssistant
Enter the keywords for which you want to create guest posts: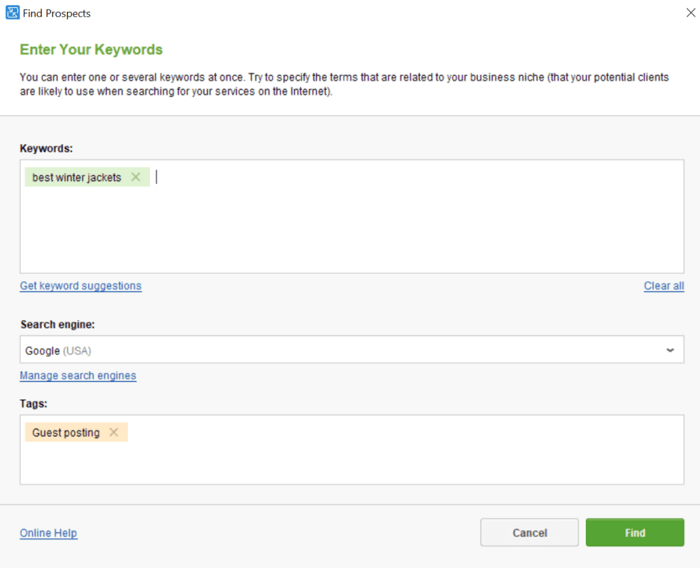 Download LinkAssistant
Once all the keywords are specified, go grab yourself a coffee, because, by the time you finish it, the whole list of guest blogging opportunities together with contact emails will be there: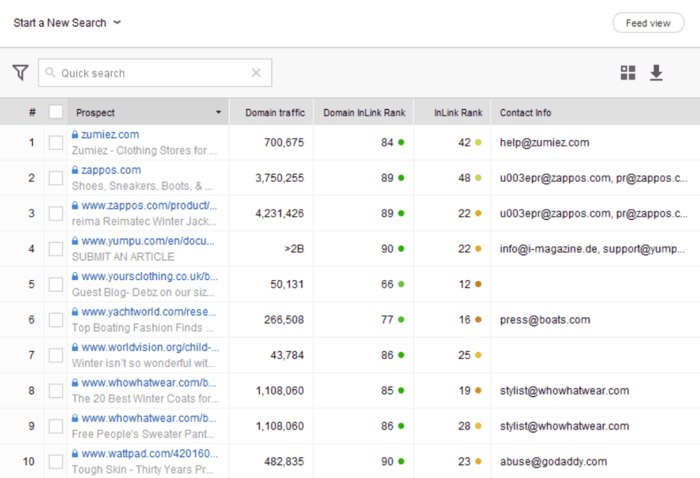 Download LinkAssistant
In the end, you'll have hundreds of link-building opportunities with guest blogs. You can filter the results by authority (Domain InLink Rank), domain age, indexing on search engines, and social media popularity of a domain (or all of them in bulk).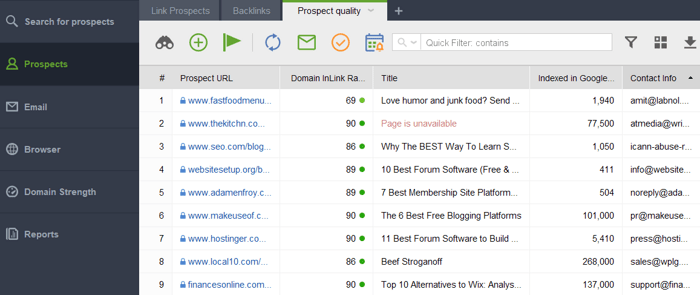 Download LinkAssistant
6. Get featured in interviews and podcasts
Getting interviewed may sound intimidating, but in reality it is quite doable.
There are lots of media outlets and bloggers that publish regular interviews with founders and business owners. There are also a great deal of podcasters in any niche who are in constant search for interesting guests.
All you need is to create a list and send your pitches.
Don't limit your search to what you do.
You are likely to be able to share many more tips and stories on broader topics, like productivity, parenting, etc.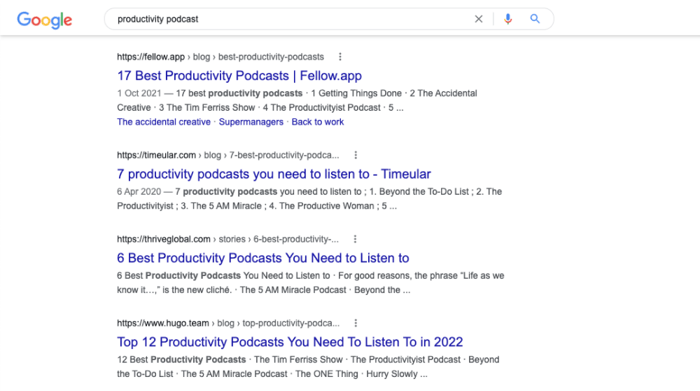 7. Add your info to business directories
Using business directories for link-building is a controversial topic in SEO.
On the one hand, SEOs tend to abuse this strategy and add their business information to thousands of fake-ish business directories at once, usually with the help of dedicated software. This approach is spammy and fairly pointless. Plus, you get the headache of managing all these citations in the future, like if some of your business information changes.
On the other hand, used responsibly, business directories could be a valuable source of backlinks. The trick is to select those directories that actually make sense for your type of business and for your location.
An absolute must-have is Google Business Profile — the ultimate business directory wired directly into Google search and supplying information for Google Maps, the local pack, and various other Google surfaces. Other than that, there is always Yelp and YellowPages if you are in the US, and other regional or industry-specific directories if you are elsewhere. Look for the directories that are actually used by real people to learn about businesses.
There's also Better Business Bureau and Trust Radius that send high-quality trust signals to Google. And if you are into SaaS, make sure to get your solution listed on platforms like G2 and Capterra.
8. Combine several tactics
Finally, the most powerful link-building strategy is the one that combines several tactics and integrates well into other marketing processes. I've already mentioned one idea of how broken (or outdated) link building can be combined with relationship building and influencer marketing tactics.
You can also combine journalistic outreach and social media strategy, and co-citation links with blogger outreach. You can utilize your lead magnets to attract journalists and publishers.
The best link-building strategy is diverse and inter-connected: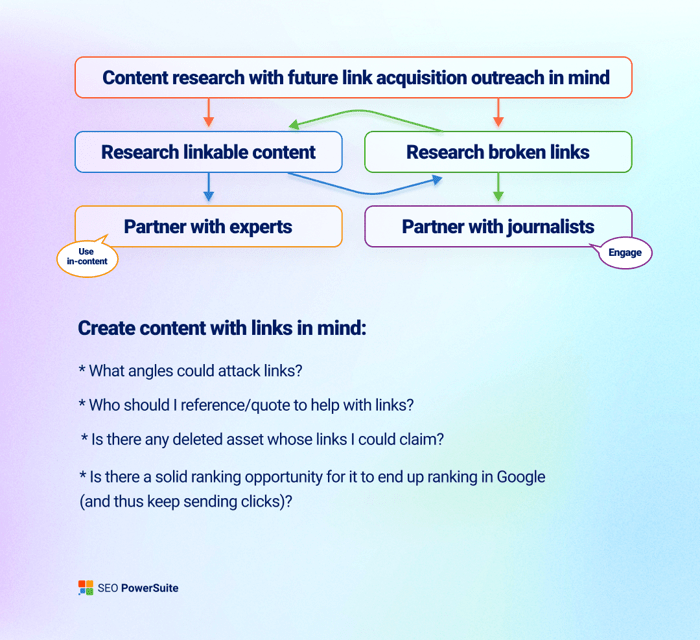 Treat your link-building strategy as project management that involves a lot of teams and aspects.
Links to avoid
Just a reminder: You will come across many temptations while trying to get links. Those temptations will be shortcuts, seemingly promising you to build thousands of links in a short period of time.
In link building, the good old rule always applies: If it sounds too good to be true, it is probably a bad idea.
As such, stay clear of these types of links, even if you do come across these opportunities when researching your competitors' links:
Low-quality directory links

Paid links

Blog networks

Expired domains
Instead, focus on links that:
Come from real authors

Put your brand in a meaningful context

Have a potential for driving clicks (even if those links are nofollow)

Cannot be controlled by you

Put your business in a neighborhood of notable brands
Good links can come at scale, but it takes time to figure out how to do that, so keep trying different tactics and tools.
In many cases, you will have more success by generating backlinks to a mini-site versus your main brand. That's because publishers often feel wary of linking to commercial websites. You will be able to redirect that link equity if that mini site succeeds in getting links.
So explore that option as well: Set up a viral mini-site to direct those links to. This tool will help you find a catchy brand name to use for that side project. Make sure to set up your email address on that separate domain as well. This will give you more flexibility without exposing your main brand.
9. Spy on your competitors
Chances are, your competitors have found some great link-building opportunities you'd be inspired by.
A kind of catch-all strategy for link-building is to spy on your competitors. Use a dedicated tool to discover your competitors' backlinks and see if you can score some backlinks from the same websites.
To find your competitors' backlinks, you can use one of the free backlink checkers discussed above. Using an online backlink checker from SEO SpyGlass as an example, you would be able to get a list of the top 10,000 backlinks of any of your competitors as well as sort them by domain rank, dofollow status, or date found: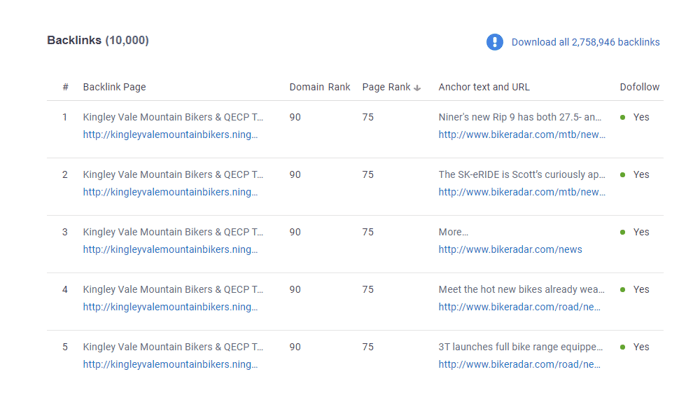 But if you were to switch to the desktop version of SEO SpyGlass and go to Domain Comparison > Link Intersection, you would actually be able to analyze several of your competitors at once. I recommend adding at least two of your competitors and paying attention to the link gap — those websites that link to all of your competitors but don't yet link to you: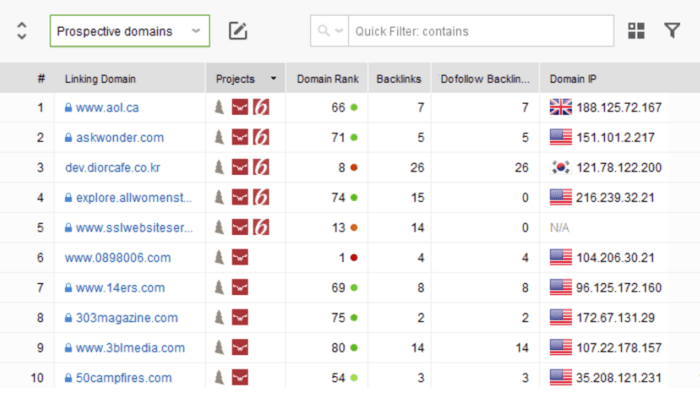 Download SEO SpyGlass
These types of websites are your prime backlink prospects. The fact that they link to several of your competitors means they are probably related to your industry. It also means they do not have an exclusive partnership with any one of your competitors. Which means you can probably negotiate a link as well.
Additionally, you can also use the tool to evaluate discovered prospects by domain rank, location, and the number of dofollow backlinks, so that you don't waste your resources trying to get a backlink from a low-quality website.
Use competitors' backlinks as inspiration: Don't go after each good link you find in their backlink profiles. Instead, based on their backlinks, create a strategy allowing you to build better links.
By copying your competitors' tactics, you'll hardly create a better backlink profile.
Finally, revise your backlink profile
Another important aspect of your link-building strategy should be reviewing your backlink profile on a regular basis.
How do you evaluate your backlinks effectively? SEO SpyGlass is great for finding your site's backlinks. The software automatically updates the backlink page and domain value, delivering stats for over 40 SEO factors — the verified data you can rely on. Check the linking domains' and pages' InLink Rank, authority, and penalty risks.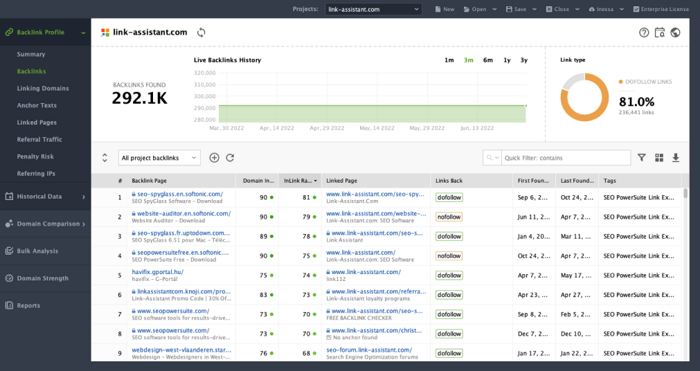 Download SEO SpyGlass
You will get a list of domains and backlinks that might be harmful to your website's authority. Your next step is to remove the links: reach out to the webmaster or the domain owner with an email, asking them to remove the bad backlinks. And if your requests are ignored, you can exclude such bad links from crawlers with the help of Google disavow file.
Conclusion
Good links are hard to come by. But nothing valuable is easy to get. Create a link acquisition strategy that involves a lot of experimentation, relationship building, and content creation. Good luck!
Article stats:
| | |
| --- | --- |
| Linking websites | N/A |
| Backlinks | N/A |
| InLink Rank | N/A |