17 Internet Marketing Blogs Newbies Should Actually Read

So you've just started your career in internet marketing and you are overwhelmed by the avalanche of blogs out there on the web.
Even if you have a desire to read them all, you might be afraid of falling into the abyss of irrelevant information, getting frustrated and wasting your precious time.
Cheer up! We've compiled a breakdown of 17 internet marketing blogs that are worth keeping an eye on!
1. Search Engine Roundtable – your daily source of search forum recaps
Search Engine Roundtable is a very powerful and influential SEO blog which is updated several times a day with content, covering all aspects of search engine marketing. The blog is particularly well-known for offering roundups and highlights of the most vivid deliberations happening in SEO forums. One should note, that Search Engine Roundtable unites quite a number of outlets by the term 'search forums'. These include traditional forums, discussions in Google Groups, Google+ and other social media. So if you don't want to waste your time looking for topical discussions scattered all over the web, then Search Engine Roundtable is the right source of daily recaps of trending search talks.
Barry Schwartz, the Founder of Search Engine Roundtable, is well known and respected for his expertise in search marketing. Barry is the sole driver of the blog which is an absolutely necessary resource for those eager to get fresh information in no time.
2. Search Engine Watch – the hub of actionable SEO strategies and tactics
Search Engine Watch is an authoritative hub for quality content on search engine marketing and optimization. The blog is updated several times a day and is notable for teaching SEO strategies and tactics in an easily digestible manner which makes it a must read for newbies eager to learn what needs to be fixed and how to fix it.
Danny Goodwin, SEW's associate editor and contributor, writes and coordinates miscellaneous articles covering search, social media and retail which are a complete delight to read.

3. Search Engine Land - your one-stop-shop for SEO news
Search Engine Land is probably the most accurate, well-written and catch-all news source in the whole SEO world. Updated several times a day, it's a must read hub where one can find all the necessary latest information on search engine optimization and is the resource to follow if you want to keep up with the pace of the SEO industry.
Danny Sullivan, the founding editor of Search Engine Land, is widely considered a leading search engine expert. His frequent contributions to the blog are sure to let you find the answers to the questions of your concern related to search engines and marketing.

4. Point Blank SEO – all you need to know about link building
Point Blank SEO is a monthly updated blog where you can find amazing posts, guides and courses dedicated solely to link building. Point Blank SEO has tons of amazing content on how to build high quality links with legitimate techniques in little time and is a great point of reference on link building both for rookies and professionals.
Jon Cooper, Point Blank SEO's founder and author, provides comprehensive insight into local link building strategies and actionable tips that aren't super generic, yet universally comprehensible.

5. Dejan SEO – the hub of unconventional SEO ideas
Dejan SEO is one of the best SEO related blogs full of helpful tips and up-to-date information on all areas of search engine optimization. The blog is updated once every few days and represents a perfect mixture of the most recent news from the industry to keep you up-to-date and practice-oriented posts explaining advanced SEO techniques and hacks. Dejan SEO is also eminent for pinpointing search engines tricks which normally go unnoticed and is a must-follow resource for novices seeking unconventional approach to SEO.
The blog features Dan Petrovic, a prominent Australian SEO and a managing director of Dejan SEO, who is well-known for publishing numerous research articles in the field of search engines.

6. Blind Five Year Old – an awesome source of information on SEO 'behind the scenes'
Blind Five Year Old is an SEO a blog which offers a wide range of information and news on search engine optimization. On average the blog is updated once a month and is particularly valuable for a newbie since it provides timely insights into what's currently going on in the field spiced up with personal experiences and is a must read if you want to know what the SEO industry is like on the inside and how its changes affect you.
The blog's owner and author AJ Kohn has a deep understanding of search marketing and a vivid passion for product strategy which makes his posts lively and enthralling.

7. KISSMetrics - the hub for ultimate guides on E-commerce SEO
KISSMetrics is a blog that covers a wide range of topics: be it analytics, content marketing, conversion rate optimization, landing pages, lead generation, paid search, SEO, or social media. KISSMetrics is updated daily with fresh ideas that any internet marketer can and should use. The blog is well-known for offering a wide range of free guides on E-commerce SEO which prove to be of a particular value for those who've just started their career in the niche.
KISSMetrics also includes some of the best posts of Kristi Hines, a freelance writer and blogger specializing in online marketing, who is great at producing outstanding content suitable both for newbies and professionals.

8. Outspoken Media - the ultimate source for marketing event coverage
Outspoken Media is the blog that provides one of the widest marketing event coverage out there on the web. Marketing events do not happen that often, so the blog is updated once every few weeks. Yet, it is well worth paying occasional visits in order to stay up-to-date on the latest information since newbies in marketing don't usually make it to conferences themselves. The coverage is an in-depth one and entertaining, so you should definitely tune in here to learn about what's going on in the marketing world.
Rhea Drysdale, a co-founded and CEO of Outspoken Media specializing in SEO consulting, reputation management and social media, frequently contributes to the blog and is the industry insider one should certainly follow.

9. Internet Marketing Ninjas – the home of outstanding 'how-to' posts on internet marketing
Internet Marketing Ninjas have a blog that serves some of the industry's best link building, marketing and general SEO-related content. The blog's updates arrive every few business days and cover a wide range of topics, reflecting the most recent changes in the field of internet marketing. Keep in mind that Internet Marketing Ninjas are particularly great at providing understandable 'how-to' posts on internet marketing which might be a life saver if you are a newbie in the field.
Jim Boykin, the founder and CEO of Internet Marketing Ninjas, is one of the most respected and referenced SEO's in the industry whose eloquence surely won't let you get bored.

10. SEO.com – a great source of practical advice on marketing and SEO
SEO.com's blog discusses the latest news, topics and events related to search engine optimization and internet marketing. Being updated once every few days the blog is particularly a nice resource to follow if you want to receive practical advice and tips on marketing and search engine optimization that will boost your efforts and let you stay current.
Boyd Norwood, SEO.com's President and an expert in SEO, marketing and conversion rate optimization, is the key figure behind SEO.com.

11. MarTech – the hub for daily recaps of what happens in internet marketing
MarTech is a hub that provides internet marketing news and analysis as well as information covering practical tips and strategies to succeed with online marketing. MarTech is updated several times a day and is especially worth warranting a daily visit for rookies since it constantly offers outstanding recaps of what happens in internet marketing as reported elsewhere on the web.
Kim Davis, MarTech's Editorial Director and contributor, is the one to keep an eye on for his interesting and engaging articles on the latest changes in the industry.

12. Content Marketing Institute – the best source for content marketing ideas and inspiration
Content Marketing Institute is a daily updated blog that provides a vast wealth of articles designed to aid in content marketing including case studies, examples, research, tips on strategy and necessary tools. It is worth mentioning that most of the articles contain practical suggestions which make the blog an awesome source of daily ideas and inspiration for a newbie in marketing.
Joe Pulizzi, founder of the Content Marketing Institute, and a co-author of two highly praised content marketing books "Managing Content Marketing" and "Get Content Get Customer", regularly contributes to the blog which makes the latter a nontrivial marketing read.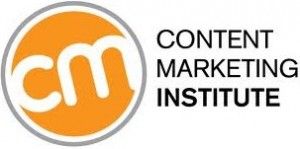 13. Search Engine Journal – the spring of firsthand SEO information
Search Engine Journal is a community-based blog that had its ups and downs over the years. Even now the resource is flooded with a mixture of articles that are pure gold and the ones that can be misleading. Yet, Search Engine Journal is one of the few sources where a newbie can get to know the latest SEO trends firsthand. The video interviews published here are a great and burdenless way to learn about the most recent developments from the industry's leaders and see what they're up to professionally.
Loren Baker, the Founder of SEJ, is one of the pioneers of the search marketing industry who occasionally channels his unique thoughts to the blog, whereas John Rampton, the Managing Editor of SEJ, eagerly shares fresh interviews with leading experts in the field.

14. Social Media Examiner – everything you need to know about social media
Social Media Examiner is probably the world's largest online magazine that covers a huge variety of topics on social media. The resource is updated daily with latest industry research, consistent 'how-to' content and news that you need to know to improve your social media marketing. Social Media Examiner is especially great at delivering tips and practical advice that will allow you to enhance your marketing efforts and become a pro in social media.
Michael Stelzner, SME's CEO and founder, hosts a thriving 'how-to' podcast which is designed to help busy marketers and business owners discover what works well with social media marketing in a convenient on-demand way.

15. Razor Social – the best hub for social media tools analysis
Razor Social is one of the best resources for free information on social media. Being updated several times a week, the blog's content provides valuable insights into social media technology and will surely aid you in picking the right instruments to enhance your presence on the web. Since the blog has a very strong focus on both independent and comparative analysis of SM tools it is arguably the best resource for internet marketing newbies to follow for picking the tools they'll need in no time.
Ian Cleary, Razor Social's CEO, blogger and one of the world's leading experts in social media tools, delivers exceptional posts with practical advice and tips on the use of technology that'll let you stay in the ever-changing social media stream.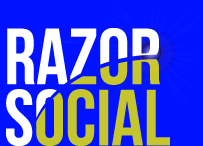 16. 60 Second Marketer – your personal 'how-to' marketing advisor
60 Second Marketer is an online magazine that consistently delivers awesome marketing suggestions, tips and ideas. The blog is updated with fresh content almost daily, whereas most of it is practice oriented. 60 Second Marketer is especially notable for publishing outstanding 'how-to' tutorials with enviable constancy and it's the resource newbies should definitely follow if they want their marketing efforts be channeled in the right direction with clear instructions.
Jamie Turner, 60 Second Marketer's CEO, founder and contributor, is one of the leading authorities in marketing and is definitely a voice to follow if you're seeking to learn some outside-the-box marketing techniques.

17. Convince & Convert – a great blog for fresh conversion optimization ideas
The name speaks for itself: Convince & Convert is a blog that covers various marketing topics on attracting and retaining customers. The blog's content is updated several times a week with brilliant ideas and examples that will help you to extract real business value from your marketing and social efforts. Convince & Convert is a must-read on a consistent basis for a rookie who's looking for quality information on how to increase conversion rates and boil marketing objectives into actionable ideas.
Jay Bayer, digital marketing strategist and the founder of Convince & Convert, is exceptionally good at delivering quality and engaging content with an interesting perspective.

Here is our list of 17 internet marketing blogs newbies should read. Do you have any other suggestions? Feel free to share them in the comments!
Photo Credit: Alex E. Proimos via Compfightcc
Article stats:
| | |
| --- | --- |
| Linking websites | N/A |
| Backlinks | N/A |
| InLink Rank | N/A |