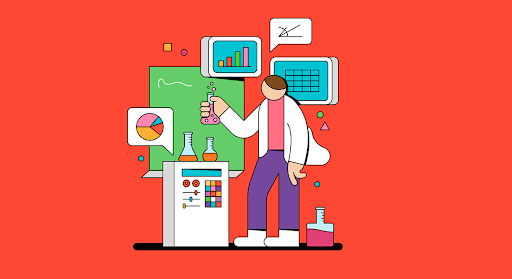 SEO Career Path: 12 Experts Share Their SEO Job Advice

Many young people who're looking for a job wonder if an SEO career is a good road to take. Indeed, sites are spreading up daily, and their owners want a better web presence and flawless technical performance. On the other hand, there are constant talks that SEO is dead, so it might be not a great road to take at all.
In this guide, I've collected the most up-to-date information for aspiring SEO specialists, along with some expert advice and recommendations to help you decide if SEO could become your dream job or not.
What is SEO and should you choose it as your career path?
SEO, or search engine optimization, is basically the process of improving websites to increase their visibility (positions) in search engines, such as Google and Bing.
There are about 2 billion websites in the world, and the demand for SEOs is exploding. In 2020, Forbes cited that the SEO industry exceeded $80 billion dollars by the end of the year. The lockdown and pandemic restrictions resulted in the unprecedented growth of online businesses and services. And every business website has to be optimized for search to be found by its potential customers in Google.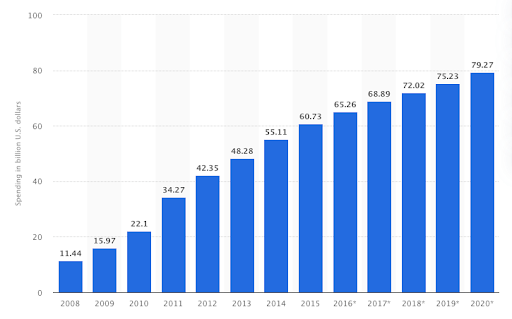 So, yes, SEO could be an amazing career choice today, especially if you're passionate about all Internet things. Keep in mind that you'll need to continue learning and mastering your skills all the time, as search engines keep tweaking their algorithms all the time.
What skills do you need to build a successful SEO career?
The best thing about choosing an SEO career is that you can actually have any background for an entry-level job. What it really takes to become a good SEO specialist is critical thinking, good communication skills, motivation, and adaptability.
As you grow professionally, you'll be expected to gain experience in digital marketing, HTML, keyword research, data analytics, content writing, competitor analysis, and link building.
What's more, you'll need to be using a wide variety of tools and software, such as Google Search Console, Google Analytics, Data Studio, SEO tools, spreadsheets, custom code, etc.
Learn how to master search engine optimization as a complete beginner
What are the top SEO career paths?
If you choose SEO, you won't be limited to a strict set of job responsibilities. Depending on your strengths and your personal skillset, you'll be able to pick one of the following roles:
1. SEO Specialist.
In this role, you will test, analyze and change websites to make them more search-engine-friendly. In most cases, you'll closely collaborate with the web development team to ensure that SEO best practices are used for all pages and sections. Your job responsibilities will include keyword research, website structure optimization, content optimization (in collaboration with copywriters), link building, and reporting.
2. SEO Analyst/Head of SEO.
When you've gained substantial experience in SEO best practices and analytics, you can become an SEO analyst and focus on conversion optimization and digital marketing strategy. SEO analysts should be able to see a broader picture of search trends and suggest the direct strategies that will help achieve the required KPIs.
3. Content Marketing Manager.
There are lots of technical aspects in the SEO job, but if you're not tech-savvy, you may try the role of a content marketing specialist. In this role, you'll be responsible for researching and writing content, designing the overall content strategy, collaborating with SEO and marketing teams to ensure that everything you write is aligned with the overall digital marketing goals of your company.
4. PPC Manager.
PPC, or pay-per-click, describes paid advertising, often through Google Adwords. As a PPC manager, you'll be responsible for researching keywords, selecting target audience, managing creatives, and optimizing campaign budgets.
5. SEM Specialist.
The term SEM, or search engine marketing, is broader than SEO and includes search engine optimization, PPC, and customer relationship management. A good SEM specialist should be able to design a strategy that will bring a company website to the top of both organic and paid search engine results.
How much do SEO professionals make?
According to the latest research by Search Engine Journal,
60% of SEO professionals earn the same or more than the U.S. median.
40% of SEO professionals earn less than the U.S. median.
19% earn over $100,000 per year.
3.38% earn over $200,000 per year.
The last reported data from the U.S. Census Bureau showed median earnings of $57,456 for men and $47,299 for women who worked full-time in the U.S.
What do experts think about choosing an SEO career?
To get even more insight in the professional SEO niche, we've asked 14 experts to share their thoughts about choosing an SEO job. Here's what we asked them:
1. Is SEO a good career choice?
2. Are SEO experts still in demand?
3. What has changed in terms of SEO as a career since you've started in this industry?
Below you'll find truly insightful answers.
1. SEO should be the skill you have as a sliver of a larger skill
SEO is still a good career choice, but I'm not sure it's not what someone would want to do exclusively. SEO should be the skill you have as a sliver of a larger skill-set - if you're doing SEO primarily, you likely are working for an extremely large company. And if that company went kaput, your skills would not fit well into many other companies.
As such, SEO should be that skill you think about as a large skill-set - like being a good writer, or being good with people. These are extremely valuable skills, but ones that often accompany others to truly be extremely valuable.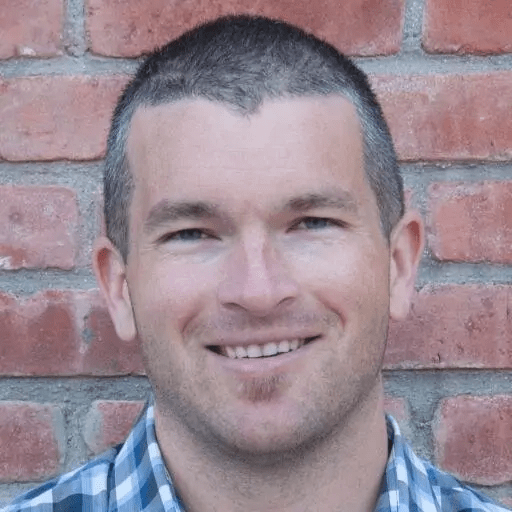 Ross Hudgens is the founder of Siege Media, a content marketing agency. He has quit many jobs and made a decent career of making SEO his focus. You can follow him on Twitter here.
2. Be prepared to prove yourself and stay ahead of the curve
I think that SEO is a great career choice for anyone who wants to work in a field that merges art and science.
One of the things I enjoy most about SEO is that it's never boring. There's always something to test and there's always something more to learn. It's definitely a field full of amazingly intelligent people, many of whom have their own businesses, so it's quite competitive.
If you aren't prepared to prove yourself and stay ahead of the curve, I doubt I'd recommend SEO as a career though, because it's one where you can quickly get left behind if you don't keep up. SEO experts are definitely in demand and I don't know of any expert in this industry who isn't always booked up with work.
Since I started over a decade ago, I think that what has changed the most is the focus that many SEOs have in one area. I programmed, ran the PPC campaigns, wrote content, made technical recommendations, did a few blackhat things, checked rankings and analytics constantly, etc.
Now we have SEOs who specialize in many of those areas and that's mostly all that they do. I specialize in link building now but still do PPC campaigns and consult on other facets of SEO, but I do think that it's harder to get that general perspective and training these days.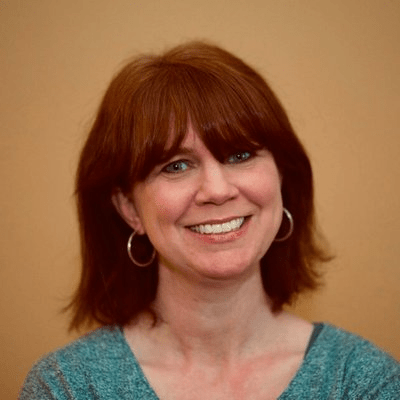 Julie Joyce owns the link building company Link Fish Media, is a columnist for Search Engine Watch and Search Engine Land, and is a founding member of the SEO Chicks.
3. Work with other marketing channels
Is SEO a good career choice? Totally! Being a quality SEO requires research, training and experience. People are still willing to pay top dollar to find SEO developer who knows what they are doing.
The issue has been that a lot of people just started putting SEO as a skillset on their resume when in reality they had no business doing so.
Google is making huge changes every few months at this point and companies are struggling to process it all. If you can provide that expert guidance and work well with other marketing channels you can do very well with SEO.
The biggest change has been seeing SEO integrated into the overall marketing process. In the past SEO was seen as some kind of voodoo in the boardroom. Today SEO is simply a part of your overall marketing strategy. If you want to be successful as an SEO you really need to understand Social Media and how to use it to distribute content and gain more links.
You also need to be well versed in PR and outreach. If your content is not in front of influencers it will more than likely fail.
You see a lot of companies coming up with new positions like Director of Content Marketing. If you are an SEO well-rounded in social and PR I think you would be the perfect fit for positions like this.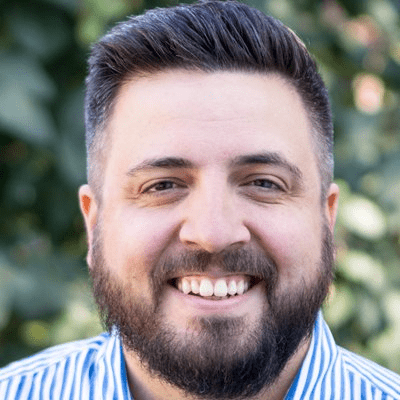 A.J. Ghergich is Chief Digital Officer at Brado. You can also connect with him on twitter @seo.
4. SEO's about answering the right questions and helping people
Is SEO a good career choice? I would say so. SEO is still very important and more brands understand that they need to be digital if they want to succeed. I see a shift where, before, marketing teams had one or two "digital marketers" and now it's getting more and more integrated. Everything is more or less connected to the web these days. From sales, customer services to the CEO tweeting.
And all types of content need to be optimized. Because search engines are still (or should be) the largest traffic source for almost any website out there!
People working with SEO are definitely in demand - no doubt about it. No matter if you are self-employed working hours for local businesses or in-house for a fortune 500 company. The SERP is always different. You're always looking at different types of content, questions that need answers, and products that should be displayed better. In my honest opinion, the world (wide web) would be way better if a basic understanding of SEO was mandatory in all marketing classes.
SEO's that can connect the dots are very much in demand. There is a lot of businesses that need to understand how their customers search, where they search and why they purchase something online. It's not always clear as water.
An SEO that can analyze content and the customer journey will not be unemployed. They're needed.
Since I've started in the SEO industry, silos are beginning to be broken down. All marketing efforts need to be integrated and teams talking and collaborating with each other. SEO is a big part of marketing today. And it's always changing. New features in the SERP, no more keywords in Google Analytics, and tons of other changes. What you knew today could be thrown out the window tomorrow.
But that's also what's fun with SEO. You can work with pages, videos, images, PDFs - you name it. As long as you're providing the search engines with good content made for the users - you're pretty much safe. SEO is not about getting content on the first page for a query. It's about answering the right questions and helping people. If they want to find the local pizzeria or that hipster leather backpack that's perfect for old Polaroid cameras.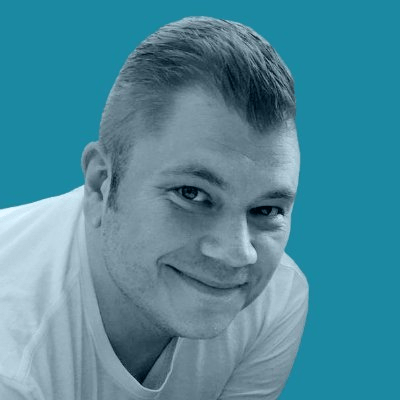 Per Pettersson has been working with digital marketing and SEO since 2001 and extensively with website architecture, web analysis, and search marketing in industries such as travel and Swedish industry.
5. To succeed in SEO, you should be agile, creative, analytical, and a bit scientific
Being a specialist is a good thing. It means you can excel at what you do and achieve a status in your industry and ultimately leads to a positive impact on your income and future prospects.
While helping you break through to the top of the food chain, being a specialist also carries a huge risk, in any industry. Disciplines change and old trades die out or evolve into something new.
There isn't a better example than SEO to illustrate my point. With an average of two daily algorithm tweaks, Google keeps us on our toes at all times. What was considered a sound SEO practice five years ago by many in the industry represents an unsafe practice today.
Further to that search engines (particularly Google) have grown very complex with a myriad of new variables at play. This means that if you're not agile, creative, analytical and a little bit scientific by nature, you'll hardly succeed in a big way.
My advice is to brand yourself as a digital marketer (or equivalent) and give yourself a broader scope of skills. Land yourself an internship or an entry-level job at an agency or work as an in-house resource for a while, it will crystallize a lot of things and bring you closer to commercial reality. While doing so, always run your own projects. Play, test, investigate and get a good feel for what it's like to run a business while using your website to funnel a variety of digital channels through as leads, inquiries, or sign-ups.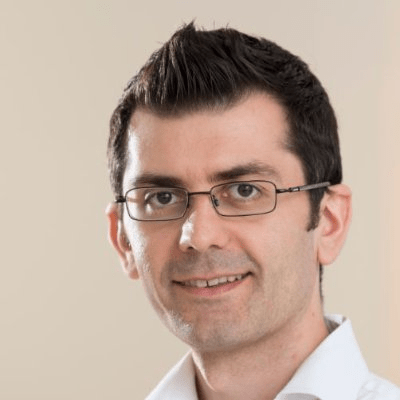 Dan Petrovic is Australia's best-known search engine professional and the owner of Dejan SEO. Connect and follow his work on Twitter.
6. You will need to be willing to learn new things
Is SEO a good career choice? There is no easy answer to this question. SEO can be a very good career choice if you are willing to put in the work, but it is also important to keep in mind that the field is constantly changing and you will need to be willing to learn new things. I have been working in the SEO field for over 20 years, and I can attest to the fact that it takes a lot of hard work and dedication to achieve results.

There is no doubt that SEO experts are still in demand. Even with all of the recent changes to Google's search engine algorithms, good SEO practices are still essential for any business that wants to be found online. If you're an SEO expert, or you're looking to become one, there's no better time than now to start capitalizing on this growing industry.

The field of SEO has changed dramatically since I started in the industry. When I first got into SEO, it was all about building links, link-building pricing, and doing basic onpage SEO for search engines. Nowadays, SEO is much more complex and involves a variety of different strategies, such as content marketing, technical SEO, and indepth onpage SEO. Google is getting smarter and smarter, and is now able to distinguish between high-quality content and low-quality content. As a result, the focus has also shifted more towards creating quality content that people will want to read.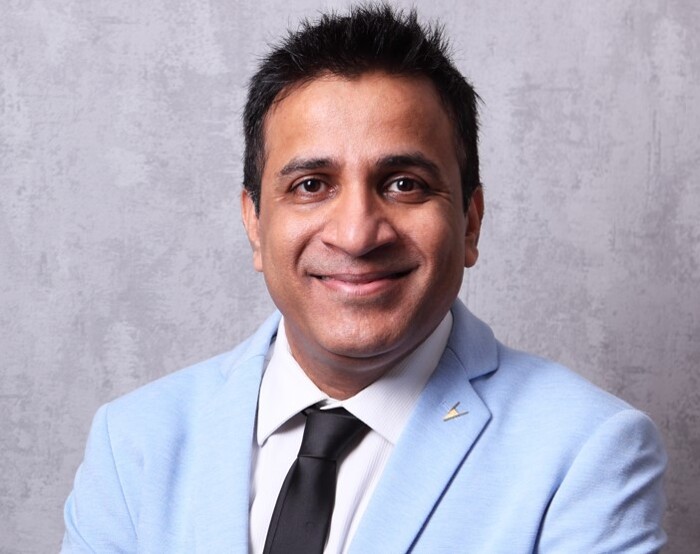 Navneet Kaushal, CEO at SEO Company Page Traffic.
7. SEO is the field for smart and passionate people where only the fittest remain
Becoming an SEO or a professional online marketer is definitely one of the best careers to have right now in this generation (but it's not for the fainthearted though).
This industry is constantly evolving, which makes it very challenging. But what most people would really benefit from this career is the amount of knowledge they can get from their colleagues, clients, the SEO community, and the work itself (as continuously learning new things is very essential in this field).
Our community is filled with very smart people, and newcomers will surely be lucky to be a part of it.
Given that a lot of changes occur in the search space every year (just like the recent Core Web Vitals SEO update), having SEO experts on board will still be a viable option for most – to make sure that a business' web marketing campaign stays in top form.
Since I've started in SEO, it's become a lot more difficult. I've seen a lot of practitioners quitting SEO because they can't cope up with all the changes happening and deciding to change careers instead.
But it doesn't mean that the practice is dying. It's a good thing in my opinion, since I've always believed that it's a field for smart and passionate people – where only the fittest remains.
So if you're smart and passionate about learning new things on a daily basis, then SEO is for you.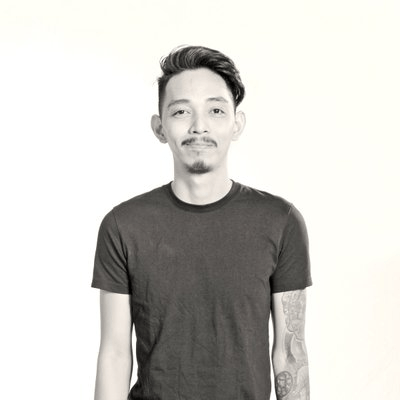 Jason Acidre is the Co-founder of Avaris: SEO, Content, Links & Strategy, and the author of Kaiserthesage - an online marketing blog. You can follow Jason on Twitter @jasonacidre.
8. SEO is a really fantastic career choice
SEO is a really fantastic career choice because it's rarely a one-size fits all position. There are so many different specializations, sectors, business types, and opportunities to learn and grow within the diverse field of SEO. For example, you can work within agencies, companies, freelancers, and much more. Similar to marketing as a whole, it's comprised of many different skills, meaning you've always got room to grow and progress. You can start with technical SEO and move into content marketing and acquire new link-building skills. SEO is a great career choice for anyone looking to learn more about organic marketing efforts and how you capitalize on traffic from people searching.
SEO experts are still in high demand. Traffic to search engines only increases every year. The vast majority of buying decisions begin with a Google search. So companies are still investing heavily into SEO. This means there is a wide range of company types and people looking to hire those professionals.
I started in the SEO industry quite a while ago, and the one thing that has changed the most is the move towards quality and serving customers, not gaming algorithms. The same base-level layers of SEO have not changed that much; you need a site that is easy to navigate, fast, and user-friendly. You need great content that isn't keyword stuffed, but genuinely helpful to those reading so that they take away value. And you need backlinks from authoritative sources to drive brand awareness, referral traffic and increase your own authority and rankings. The biggest change has been quality and a focus on the long-term, not short-term exploitation of the system. Those that invest in amazing content writers, keyword strategists, technical SEOs, and link building on high-quality websites will win long-term.
Jeremy Moser, CEO at uSERP.
9. You need to differentiate yourself
Is SEO still a good career choice? Good question! It depends on what you consider to be SEO. In case you like exchanging links, mass-producing low-quality content, and bribing bloggers to get reviews, it's not. In case you love an interdisciplinary approach, consider findability a concept worth of implementation both on and offline and are not afraid to consider
conversion optimization
user experience
social media participation
high-quality content creation
part of your daily work than SEO is a fantastic choice.
You know it seems that the "SEO" acronym will get used less and less in future but the optimization process to get people to find, see and use websites the way intended will grow. I think the time is finally ripe for the holistic findability mindset. When you look at educational and government sites they often use the term and try to fix the whole process of finding things. So in case you consider an SEO career you might as well become a librarian these days.
The demand for all kinds of SEO services is still growing. Some of them are not even called SEO by now or anymore but things like business blogging or conversion optimization are part of high-value SEO if you ask me. Some people are turned off by the SEO reputation while others are literally fixated on certain tactics they consider to be SEO. So for example these days clients will specifically seek out outreach or content-related services.
In the traditional SEO market, there is a lot of competition by now.
There is no shortage of service providers. The supply grows too. Only a small part of them are true experts though it seems. So you got to differentiate yourself. Branding, the quality of work and public appearances (both real life and by writing) can help. Also offering very specific services (like Siri optimization) is a good way to become unique enough to get noticed.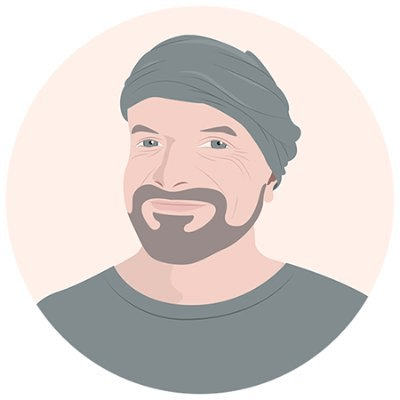 Tadeusz Szewczyk (Tad Chef) writes about SEO and similar topics for publications all over the planet and his own weblog, SEO 2.0. He also helps people with blogs, social media, and search, both in German and English. For more insights follow Tad Chef on Twitter.
10. The profession knows its ups and downs
SEO is a long-term excellent career choice. Its death has been announced many times; at other times it has been a profession looked down upon.
Fact is that no matter what you hear, as long as engineers make search engine algorithms people who want to make money from search will be in need of people who can reverse engineer search. When you hear that "SEO is dead because XYZ" *that very XYZ* has been discovered by SEO professionals to work.
In other words, when you hear that SEO is dead and it's now all about social media marketing, or blogging, or great content – that is part of what SEO's have discovered to work well in practical search. "SEO is dead" has time and time again been proven to be incorrect; SEO changes are accurate. You need to be able to trust your guts and incorporate whatever you think works to feed the bottom line: marketing, content, psychology, stats, studies, etc.
Likewise, when you hear that "SEO is dead" ask a company made invisible by a Google penalty about their opinion; do they think great content only will get them back or do they need someone to look under the hood and get this thing fixed?
But again: the profession knows its ups and downs. The perceived value and demand goes up and down.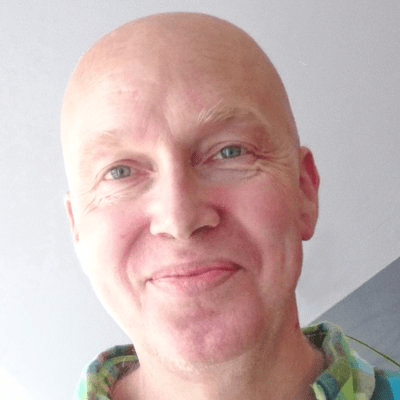 Ruud Hein grew naturally into SEO in the late 1990s as he learned how to drive traffic to his personal sites. In the early 2000s Ruud joined SEP (Search Engine People Inc.) and never looked back. Connect with Ruud on Twitter.
11. I spend my days talking to editors and being creative in writing
SEO was an industry that I found by accident, but I couldn't be more thrilled. I went to school to become an English teacher because I wasn't sure what type of writing/content-driven jobs were out there that weren't in a newsroom. SEO is that perfect balance. I get to spend my days talking with editors and being creative in my writing. In fact, I am allowed to make my own decisions about what I think is the best article for a particular site, so I have some control that really helps make the job more enjoyable and meaningful. The best part - the industry is booming.
I get offered freelance opportunities all the time, so I don't think I will ever be out of work completely. It is a little bit more difficult to get a full-time job on a salary, which can be something very annoying about this profession, but with hard work, it can happen. I think more and more companies are beginning to see the value in hiring someone full-time so I expect this to grow in the next few years.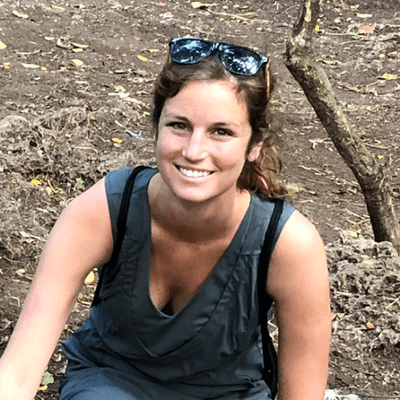 Amanda DiSilvestro is Founder & Editor-in-chief at Planwritego.com. ​​Amanda started her career as a guest blogger full-time for Business.com and HigherVisibility. She went on to work at a non-profit and then a b-corporation as a Marketing Manager, but never stopped freelancing.
12. You need a whole bunch of technical and non-technical skills
SEO, or better Online Marketing should be definitely on the list of job-seekers (both young and seasoned ones)! Here are just a few reasons that I consider quite convincing:
Take a look at the SEO industry – there are people of all talents there. Online marketing is a diverse industry with so many specializations – copywriting, SEO, Web design and development, UI analytics, Public Relations. It's not just one skill that's required, it's the whole bunch of both technical and non-technical activities that can be found in the SEO job.
The SEO industry is definitely growing, there's no need to look at the stats. My personal example: when I started in SEO, I was taught by an experienced webmaster, and that was actually one of the most popular ways of "getting into SEO". Now there are several local SEO schools with dozens of professional teachers!
SEO experts are definitely in demand. There are more and more businesses that understand that launching a website is just the beginning of building their online presence. And that they need someone who would be able to take care of the website, content, links, social media.
Online marketing is a very quick-changing industry, but with some good extensive foundation and principles. I'd definitely recommend getting an SEO job.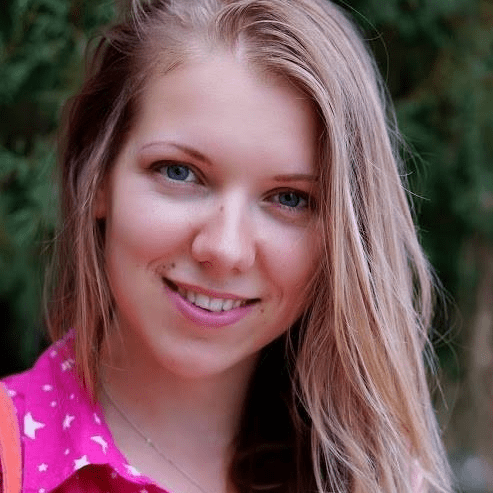 Inessa Bokhan has over 10 years experience in SEO and digital marketing. Connect with Inessa on Twitter.
13. Every day in SEO is an adventure
If you're into black hat techniques, like link spam, getting sneaky victories etc., it's not worth getting into SEO. I'd suggest getting into a more technical career, programming pays well and hack-y fixes are good there.
If you're into marketing campaigns, building relationships, cool social campaigns, building partnerships, excellent content, efficient processes, project management, and still a large technical component, now's a great time to get into SEO.
It's a big, broad, scary profession where, when you make a mistake, everyone knows about it and they know it's you. But when you have great successes, it's dollars and cents for your clients and your company. This means that you've got a lot of negotiating power for your salary. It also means that every day is an adventure.
I'd suggest starting at a digital marketing agency, not a creative agency, or client-side, and then moving to a client 4-5 years later. If you start doing SEO for a small company, you won't learn a lot, no one will train you and you'll end up hiring agency people to do your work for you. That caps your salary pretty fast and it's not a great feeling. The other way around you're able to be making six figures (in big cities in Canada, more in the US) before you're thirty.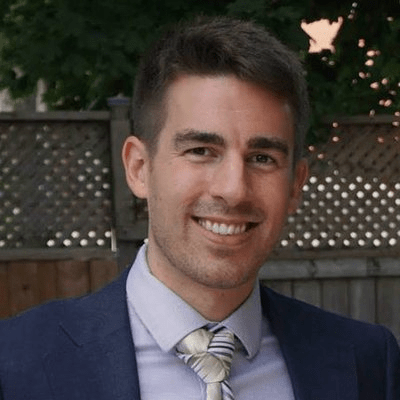 Troy Fawkes is Founder of Delta Growth, a digital marketing agency specializing in SEO & PPC in Toronto. Follow Troy on Twitter.
14. Sub-specialize within an SEO factor that interests you the most
Considering there are 200+ ranking factors and businesses more-than-ever understand the importance of SEO, one way to stand out is to get really good at one core part of SEO. Whether its SEO content, technical SEO audit, link building, or any other part of the puzzle, becoming an expert in one area will make you more valuable and set you apart from others who are trying to do it all.
Why? First, claiming you are a Swiss Army knife of SEO raises customer expectations, and clients start to demand more for the same price. Second, a client might need some specific SEO factor addressed and wait for certain results in this area, whereas you offer to cover all the factors and fail to bring positive changes to the needed one.
Also, the bigger the brand and its website are, the richer expertise each marketing related role requires, and the longer time each company promotion process takes. Attempting to be responsible for every SEO activity within the company may put you in conflict with a marketing manager, community manager, PR team, etc.
Specify your sub-specialization to your client, and use any of your additional knowledge only to help you achieve the negotiated results.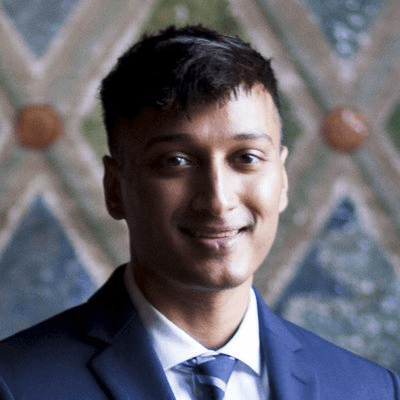 Ajay Paghdal is the founder of Only Outreach, a link building agency that focuses on blogger outreach techniques.
Interested in SEO and don't know where to start?
Article stats:
| | |
| --- | --- |
| Linking websites | N/A |
| Backlinks | N/A |
| InLink Rank | N/A |