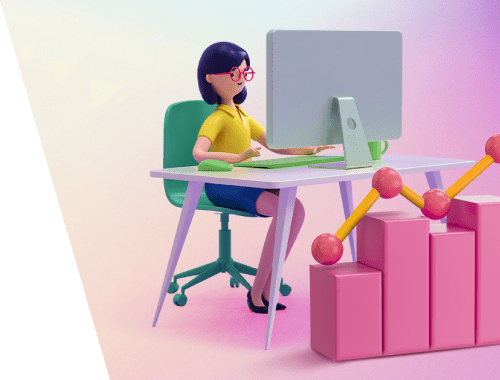 How to Write Content for SEO

Let's go beyond the concept of SEO content as any content with keywords in it.
SEO writing is much bigger than this. It's the right topic, the proper search intent, the thorough SERP analysis, the perfect text structure, professional SEO, and a careful content audit. And all that should be wrapped into the right business goal setting.
Puzzled? This article will help you figure out how to write your web content so that it appears at the top of SERPs, converts, and sells.
What is SEO content writing?
SEO copywriting is the process of creating and optimizing content with a view to ranking in search engines' results.
Roughly speaking, SEO content = any web content + further on-page and technical SEO.
In other words, SEO content is content that is easily understood by search engines and completely satisfies user search intent.
There are many types of webpages that "need" SEO content:
If those pages of yours aren't SEO-friendly yet, it's high time for you to take care of it.
What is required of you to succeed in SEO writing?
You can hardly succeed in SEO content writing without having some knowledge and skills under your belt.
Know how search engines work
Writing web content without knowing how it will be further processed and ranked by search engines? Never heard of that.
Mindless stuffing your text with keywords (many think that's what SEO is) won't help but hurt your site. Meanwhile, there are plenty of other nuances you should take care of. Thus, you should at least be aware of how search engines crawl, index, and rank your page so that you can effectively optimize your page for them.
What can I recommend? You can start by reading this article about how Google works.
Mind your spelling and grammar
Grammar and spelling are not direct ranking factors. Google won't rank you lower if you made a couple of spelling mistakes. But since search engines need to understand what your page is about to rank it, your poor grammar can become a real obstacle to that.
That said, grammar is still a strong quality signal for your audience. If they spot your poor language skills, they will never trust your expertise, will spend less time on site, and will rocket your bounce rate sky-high. And, of course, users will think twice before purchasing your service/product.
What can I recommend? Refresh your school grammar course — there might be things you forgot with time. And always check your writing with tools like Grammarly or Writer before publishing. They significantly ease the final proofreading process.
Know for whom you write
You know what they say, "If you try to sell to everyone, you'll end up selling to no one." That applies to writing, too.
Knowing your target audience (TA) is an obvious requirement for any content creation process. If you know your TA, you know how these people speak and what words they choose. Thus, you can effectively adapt your keyword optimization strategy and eventually rank for the right terms. Plus, you will understand how you should present content on your site (style, voice, and tone) and structure pages for readability.
What can I recommend? Use Google Analytics. This free tool can provide you with valuable audience insights, such as Demographics (Age, Gender), Geography (Language, Location), Device (Mobile, Desktop, Tablet), Acquisitions (Organic, Direct, PPC, CPC), User Behavior (Frequency of Visits, New vs. Returning, Engagement), etc.
If your site is new and Google Analytics data is insufficient, you can use Similarweb. With it, you can check out your competitors' data and then base your writing on this knowledge.
Be aware of your competition
You need to regularly analyze and monitor your competitors' SEO to learn from their methods and mistakes. It's great if you know why your competitors are ranking better than you and how you can do better than them.
For example, when doing your keyword research, you can find out who is currently ranking for your target keywords, assess how hard it will be for you to rank your content for them, and identify the keywords your competitors overlooked. This way, you can also spot an underserved niche and fill it with your content.
What can I recommend? Allocate time to analyze your competitors at least once in a while. Our guide on competitive SEO analysis will help you with it.
Know your niche and its trends
To create great content, you need to be up to date with industry news and facts. If you spot a trend early, you can be the first to write on a topic and get fast and cheap traffic. And if you are regularly among the first to cover another hot topic, it will only benefit your website authority.
And vice versa, if you create a page for a topic that people aren't interested in, you basically waste your resources in vain. Or, for instance, if you provide (god forbids) false/outdated information on your site, this may severely harm your reputation and rankings.
What can I recommend? Subscribe to all industry-related social media profiles, communities, and forums. This way, you will always be in the know of what people are currently discussing.
You can also use Google Trends to track rising topics and search terms. If something is marked as Breakout, it's worth your attention.
Know how to use SEO tools
SEO can't be done effectively and quickly without 3rd party tools. Starting with topic research and ending with a final spelling and plagiarism check — you need tools that will ease your life.
The most basic tools every SEO writer should be acquainted with are:
What can I recommend? Here is a list of the 35 best content creation tools. Make sure you check it out.
Basic SEO writing step-by-step
Finally, the things you came here for — the SEO writing itself. Let's dig into it.
1. Content ideation
There are two ways you can go when you start writing content for SEO. You can focus on the keywords you want to rank for and then think up a topic for them. Or you can reverse the process and come up with a content idea first.
Traditionally, SEO copywriting means you search for the keywords you want to rank for (high search volume + as low difficulty as possible, please) and then create content optimized for them.
However, we need to recollect the fact we are no longer in Google's keyword-focused era. Now Google is more of a semantic and topic-focused engine. In plain words, you don't need a bunch of exact-match keywords on a page so that a search engine ranks it. That means that we should shift our minds from keywords and their density to the topic and its depth.
There are dozens of ways you can think up a new content idea. I will mention the three most prominent ones:
Once you come up with the topics, you need to decide if this topic deserves to be a pillar (a broad topic page or a hub) or one of the cluster pages (narrow topic pages).
How to decide if it's a narrow or broad topic? Use your best judgment: Think if this page can "house" 5-10 more narrow topic pages? If yes, this page is a pillar page. Normally, broad topic pages are ranked for short-tail keywords, while narrow topic pages are ranked for long-tail keywords.
And here's where you need thorough keyword research.
2. Keywords selection
Coming up with worthy keywords for future content is actually easier than thinking up a topic if you use Rank Tracker's keyword research tool. With it, you can run keyword gap analysis; discover the most frequent keywords your top competitors use; extract keywords from Search Console, Google Analytics, Keyword Planner, Google Autocomplete, Related Searches, and Related Questions; and generate all possible keyword combinations.
Launch the tool, go to the Keyword Research module, and choose the preferred method. You'll need to enter the required data (domain or seed keyword), and in a couple of seconds, you'll get the list of keywords.
Download Rank Tracker
The work doesn't stop here. Now you need to take a look at the whole list and sort out the irrelevant keywords — with some other brand names in it, wrong locations and target audience, or any other irrelevant terms. Right-click the keyword(s) and then Remove Keyword(s) or pick the odd keywords and press Delete.
Download Rank Tracker
3. Search intent analysis
Once you've collected all the relevant keywords for your topic, you need to pay attention to their search intent.
So, why do you need to distinguish those types of keywords and not use the whole scope you've found? Well, our aim at this stage is to avoid those situations when you create an informational blog post optimized for commercial search intent keywords. Or it can be a product page with only informational keywords on it. Such a discrepancy can cost you conversions — people won't get what they expected from a page and leave it.
As a rule, you can easily tell the intent behind a certain keyword. For example, informational keywords usually contain how to, guide, why, what. If it's a keyword with the commercial intent, there will be words like best, review, vs., top. Navigational keywords are usually certain products or brand names, and transactional keywords contain buy, order, book, price.
To get the work done quickly, use Rank Tracker's filters. Click the filter button, then choose Keyword + Contains and enter the signal word you need, and click OK.
Download Rank Tracker
4. SERP analysis
Once you have generated a list of keywords and cleaned it up, move on to the SERP analysis. With it, you will understand how hard it will be for you to compete for the keywords in SERP and what type of content will satisfy searchers the most. The aim is to conclude what is required to rank for these keywords and what your chances of ranking high are.
Right in the keyword research tool you just used or in Keyword Sandbox, click Analyze SERP near the Keyword Difficulty metric. You will be redirected to its SERP Analysis.
Download Rank Tracker
Or just switch to the SERP Analysis module and enter your keyword. You will see the keyword metrics along with the list of the first 50 search results.
Download Rank Tracker
First, you need to estimate your keyword potential. Check out the Keyword Difficulty and # of Searches metrics. It will give you a rough estimation of whether it's worth the effort to rank for the keyword. Ideally, search volume should be relatively high while keyword difficulty is low.
Then, discover the most important ranking factor. Rank Tracker will check what ranking factors affect positions in SERP most. The ranking factors that are worth paying attention to will be marked as High and Moderate. There, you may notice that you should put stakes on backlinks or domain strength (authority), for example.
Download Rank Tracker
Now, look at the table of the 50 of your competitors and check their stats: traffic, overall page strength, and page performance.
Download Rank Tracker
By now, you should realize how much effort you should put in to rank for a certain keyword.
However, that's not all. Look at the list of the first 10-15 pages and make note of:
This "investigation" will help you come up with an idea of what and how to write.
5. Choosing the content type and angle and developing the structure
Once you spot some common patterns, weaknesses, and strengths of the top SERP pages, you can decide on the type of content you are going to write. It may be a new product page or a how-to blog post.
Then decide from what angle you'll develop the topic. It may be a broader or narrower target audience; you can choose more practical or theoretical narration; you may also express personal opinion or approach the topic with pure objectivity.
It's not necessary to copy the angle your competitors have chosen — come up with yours based on your knowledge of your TA.
For example, if your topic is what vitamins to choose to feel good, the angle may be women after 40.
Once you decide on this, start to develop the structure of your piece of content. You need to create something more valuable and comprehensive than your competitors. So, make an effort — outperform their strengths and play on their weaknesses. When pursuing that aim, remember that the content structure should be logical and consistent.
6. Writing a non-beginner text
Now it's time to write the text body. Yes, sometimes preparation can take more time than writing itself.
A pro tip: I recommend starting using WebSite Auditor's Content Editor at this stage. It will make it easier for you to create content and do further SEO. There, you will find all the editing tools needed. Plus, the tool generates optimization tips tailored specifically for your page.
Launch Website Auditor and navigate to Page Audit > Content Editor. Click Create New Page Content and enter the keywords you've picked.
Download WebSite Auditor
Then click Create Content. You will see your perfect working space, which consists of a text editor on the left and an SEO brief on the right.
Download WebSite Auditor
You can optimize your text simultaneously with writing or you can finish your text first and then proceed with SEO. Do as you feel like.
7. Making use of the best SEO practices
So how do you make your page content SEO-friendly?
Metadata
Title tags and meta descriptions are vital for SEO. They communicate to Google what your page is about and help it make a snippet of your page. That's why your title and description should contain a focus keyword or its variations. However, you shouldn't stuff them with keywords.
Plus, neither your title nor description should be too long or too short. Make your title 50-60 characters long and description 140-160 characters. Otherwise, Google may consider changing your title in search results. Or simply some parts of your text may not be visible.
Apart from these nuances, your title and description's aim is to catch as many eyeballs as possible, so make them super appealing and selling. And do not copy competitors' titles and descriptions completely. Otherwise, you won't stand out.
A pro tip: There is a great feature of WebSite Auditor's Content Editor that visualizes how your title and description will look on the SERP. You just need to click on the title to start editing. You will immediately preview your future snippet.
Download WebSite Auditor
H1 - H6 headings
H1 - H6 subheadings allow visitors to easily navigate your page and help search engines understand the content on your page.
Google can use any of your H1 - H6 tags to create a snippet of your page (however, it's considered that H1 is used more often). So, they should show some relevance to the topic. It's achieved by adding relevant keywords to your headings.
As for the number of characters you should use, the rules are pretty the same as for the title tag.
A pro tip: In Content Editor's SEO brief, find the Topic and Questions section. These are the possible ideas for H2 - H6 subheadings to improve your text. The recommendations are based on Google's People Also Ask, so it's your chance to create a useful copy visitors will read out.
Download WebSite Auditor
Keywords in the text body
Keywords also should be included naturally throughout the text body. Use both exact match keywords and their close variations. And avoid keyword stuffing and unnatural use of keywords by all means. As for keywords with grammar mistakes and misspelled keywords, it just isn't worth it.
What SEOs recommend is to use keywords early in the text. That's just advice, not instruction. We believe using a keyword in the first 100-150 words speaks to topical relevance for Google.
A pro tip: Content Editor can take your keyword optimization to the next level. Apart from those keywords you have come up with during your keyword research stage, it provides you with Recommended Keywords. These are the words WebSite Auditor has found during TF-IDF analysis of your top competitors' pages. Using these words will drive your SEO score even higher.
Download WebSite Auditor
Structured data
Structured data is the tool that also helps search engines understand what your page is about. Therefore, it helps create entities and get a rich snippet thus improving your rankings. So how do you apply structured data?
You can do it manually or with the help of special schema markup generators. Whatever you prefer, this is our comprehensive guide on structured data use. Make sure you read it.
Internal and external links
Both internal and external linking are important for SEO. Usually, we link when we want to provide some proof for what was mentioned (statistics, research results) or provide additional reads that visitors might be interested in.
URL
Of course, you'd better include a keyword into your URL. Not because Google will immediately rank you atop (because it won't, obviously). But because the URL is a part of your future search snippet and it clearly depicts what your page will be about. This way, users won't be misled.
For this very reason, URLs should always be clean and short. That means you shouldn't use symbols such as %, &, @, or even spaces. Use only hyphens to separate words.
It would also be great to avoid numbers (e.g., top-5-vitamins-for-optimal-health) and dates (e.g., top-5-vitamins-for-optimal-health-in-2022) in your URLs. The number of points may increase due to future updates, while dates tend to expire.
Images
Images are an important type of content and require diligent SEO as well. Thus, you should always provide your image with an alt tag. It will tell search engines what your image is about.
So, your alt text should be descriptive and detailed — you basically describe what you see in a picture without any "personal style" in it. For example, a man sits on a blue chair with a cup in hands.
Make sure your image is of standard format (JPEG or PNG) and no more than 200 KB. Since high-quality images are usually of big size, you should compress them before publishing. Otherwise, your page will load forever and that puts your page speed and user experience in peril.
And finally, pay attention to how you name your image so that it describes the image briefly in a few words. Separate them with hyphens, e.g., vitamins-pack.
8. Page audit
Finally, when all writing and optimization are done and the content is published, don't forget to make the final check.
First, check your on-page SEO. In WebSite Auditor, go to Page Audit > Content Audit.
You will get informed on what flaws in optimization there are and how to fix them.
Download WebSite Auditor
Then check if everything is OK from a technical point of view. Move to Technical Audit. There, you will find info on Page Availability, Mobile Friendliness and Page Speed, Links, etc.
Download WebSite Auditor
Advanced SEO writing: Applying digital marketing funnel framework
You can write according to basic SEO writing tips described above and you will see the results of your efforts, no doubt.
But there is one thing you can improve — be more strategic. At the end of the day, SEO writing can't be isolated from digital and content marketing. So, I suggest you think about your users once again and correlate their customer journey with your content strategy.
At different stages they need different types of content. And in general, there should be enough SEO content for each funnel stage. Now, let's go over the details.
Top-of-funnel content
First goes top-of-funnel content. It's aimed at those users who are at their Awareness stage — they still don't know anything about you and therefore don't trust you.
You want to change it, so you create the content that will teach them that you can be trusted, i.e., awareness-creating content aimed at introducing your brand to your target audience.
Such content is supposed to form the many touch points needed to build the trust required for someone to convert. So, here focus on attracting traffic content with how-to guides, landing pages, infographics, checklists, ebooks, etc.
As a rule, short-tail keywords of informational intent are used while writing this type of content.
Middle-of-funnel content
Middle-of-funnel content is aimed at those who are at their Interest and Desire stage.
Since your visitors already know about your existence, you should now distinguish your solution and simultaneously push your visitors to a decision in your favor.
Here, focus on generating leads with product overviews, testimonials, service pages, case studies, landing pages, webinars, and success stories.
As for the keywords, use mid-tail keywords of commercial or navigational intent.
Bottom-of-funnel content
Bottom-of-funnel content is aimed at those users who are at their Action stage.
As a rule, such content is presented in the form of ultimate buying guides that help users decide which product is the best for them. It should explain why users need your product and what they should be aware of when buying.
That's why here you need to focus on customer-generated and case-oriented content: product overviews, customer reviews, use cases, pricing pages, conversion popups, and contact pages.
This type of posts drives organic traffic by answering purchase-focused search queries and targeting long-tail transactional keywords that are not targeted at any of the sales or feature pages on your website.
Here is a little content funnel cheat sheet for quick reference:
Final thoughts
Don't create content for the sake of creating content. You need to have a goal in mind (Increase brand awareness, generate sales leads, convert more leads into customers, improve retention and drive upsells) and a clear understanding of how to reach it through digital marketing and SEO. I only hope this article won't leave you even more puzzled. If anything, you know where to find us.
Article stats:
| | |
| --- | --- |
| Linking websites | N/A |
| Backlinks | N/A |
| InLink Rank | N/A |