Site Quality as Google's Ranking Signal

Site Quality: Google's major ranking signal explained
The role of quality in SEO and how to optimize it for better rankings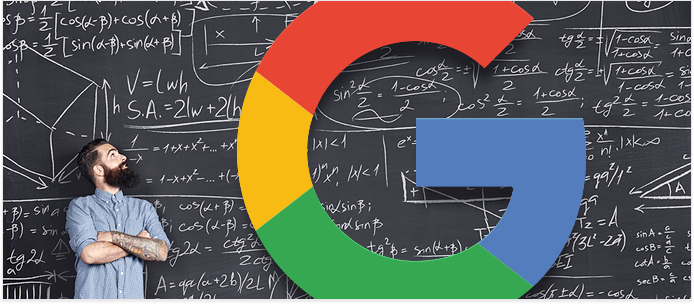 Quality and Google SERPs

The place of quality in Google's ranking algorithm
What do we know about how Google ranks webpages in its SERPs? A lot. But very little for sure. Still, I guess everyone can agree that there are 2 major factors in play:
Relevance and quality.
To identify relevance, Google looks at how well the page answers the searcher's question or fulfills the purpose of the query. Then, Google tries to figure out the degree of relevance of the page to the query. While how the search engine ranks a website is complicated process, it's still comprehensible. Google will look at your page and entire website in terms of keyword-related features, like keyword usage and topic relevance. Perhaps, they'll also look for some keywords and semantically related concepts in the anchor text of links pointing to your page.
For most queries, this analysis will produce thousands of webpages that meet the relevance criteria, which Google needs to arrange in a certain order before they are displayed on Google Search, ensuring that the best results appear at the top. This is where quality comes in.
But what exactly does Google mean by "quality"? The term seems incredibly (perhaps purposely) vague. But if you dig a little beneath the surface, you find something interesting. The concept, it turns out, has to do with many things beyond the website itself— and even beyond backlinks.
Back in November, Google revealed their latest Search Quality Rating Guidelines, a 160-page read of "what Google thinks Google search users want". This document is used by Google's quality evaluators who rate webpages in SERPs; based on their feedback, Google can develop changes to their ranking algorithms.
That's right. Human beings sit down, type queries into the Google search bar, and rate organic results according to these guidelines so that Google can improve the quality of its SERPs.
In this article, we'll look at ranking factors, or features, that make a site a high quality one, and dive a little deeper to explore how Google may be weighing those — and what you can do to improve on them.
But before we get down to the ranking factors themselves, it's important to note that there are different standards for different types of pages.
---
Your money or your life!

Google's quality standards for different types of pages
There's one type of pages Google has extremely high standards for. Those are labeled, perhaps a little too humorously, "Your Money or Your Life" pages; they are the types of webpages that can impact the "future happiness, health, or wealth of users".
Understandably, YMYL pages are financial, legal, and medical information pages. But also…

"Shopping or financial transaction pages: webpages which allow users to make purchases, transfer money, pay bills, etc. online."
That's right: if your site sells anything online, then welcome to the YMYL club. Chances are you'll need to try hard to prove that you're trustworthy, reputable, and authoritative enough to be displayed in the top organic search results.
But that doesn't mean that you can sit back and relax if your site isn't an online store. While your transactions-oriented peers may be judged more strictly, you still have the same criteria to meet to qualify for a high quality resource — only at a different level.
Thankfully, Google does give us a few hints on what it expects from quality sites — and it turns out, there's a lot you can do to improve your quality score. Let's get down to the very factors that determine whether your site is deemed high quality or not.
---
Main content

Write it well, place it right, size it smart
Google divides the content of every webpage into main and supplementary content (and, optionally, ads), main content being the part of the page that "helps it achieve its purpose". In the guidelines, Google admits that the engine ranks a website using the guiding principle that became so familiar to so many of us. Content is king.

"For all types of webpages, creating high quality MC [main content] takes a significant amount of at least one of the following: time, effort, expertise, and talent/skill."
According to Google, the way content is placed on a page is also important. The following characteristics are typical of functionally designed pages:
The main content should be prominently displayed "front and center."
The main content should be immediately visible when a user opens the page.
The design, organization, use of space, choice of font, font size, background, etc., should make the main content very clear.
And it's not just the quality and placement of the page's content that matters; its amount also plays a part. And while there's no universal, one-size-fits-all content length, Google encourages developers to use their judgment to determine whether the content length on a given page is right for the query in question and the purpose of the page.
But let's dive a little beyond the guidelines. No magic formula on word count would put your site on top of Google ranking, but… here's some interesting data form serpIQ's study of the correlation of content length with Google rankings (the experiment involved analyzing the top 10 search results for over 20,000 queries).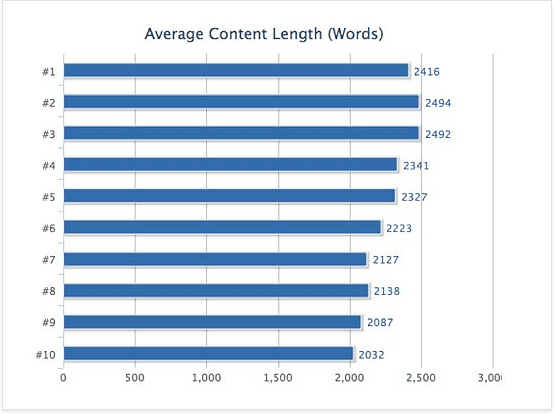 You can see that on average, Google's top ranking pages have at least 2,000 words of content. And yet… If you run a few experiments yourself, the high and low points of the demonstrated averages will turn out to be incredibly far apart. If we take quick informational queries (like, say, 'retention definition') and broader ones ('what's the ideal length of a blog post') where the searcher, perhaps, is looking for an in-depth article, we'll end up with very different word count averages within the top 10 listings. 846 and 5030 respectively, to be exact.
So how do you determine an ideal content length for a specific page, niche, and the keyword you're targeting? Hint: you look at the Google ranking of your top competitors' pages.
Launch SEO PowerSuite's WebSite Auditor and create or open a project. Go to Content Analysis -> Page Audit. Select a landing page to analyze, and enter your keywords. When the analysis is complete, take a look at Word count in <body>.

While analyzing your page, WebSite Auditor also studies the top 10 ranking pages for the keywords you specified, along with determining an optimal word count for your page's content based on this data. If your page doesn't fall within these limits, you'll see a yellow Warning sign.
To edit a page that appears to have too much or too little content, navigate to Content Anlysis -> Content Editor and start typing right in your page's layout in the right-hand view. As you type, you'll see the factors on the left recalculate in real time, so you'll know right away when the recommended word count is reached.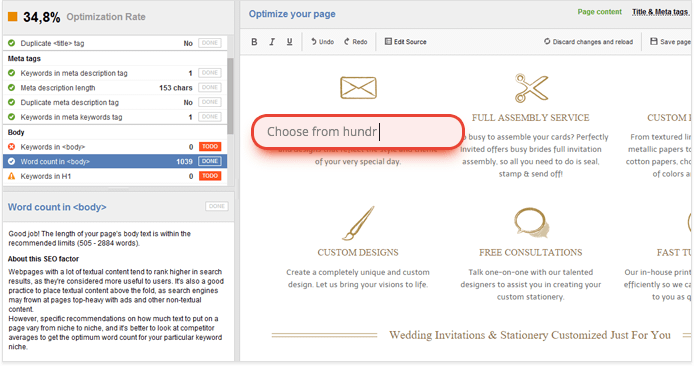 When you're done editing, simply hit Save page to save the upload-ready HTML file to your hard drive.

---
Expertise, Authoritativeness, Trustworthiness

Winning Google's trust and respect: the required minimum
According to Google, the level of expertise, authoritativeness, and trustworthiness (E-A-T) of the website is another factor that determines a site's quality. It's a tricky one; basically, Google is asking raters whether they feel the page they are assessing was created by an expert in the field. Does it feel like the site can be trusted? What makes it authoritative for the topic?
Google does note that both formal and everyday expertise can be important. To give you an example, health forums can be considered expert resources for specific diseases, since they have input from those who are suffering from the disease: though contributors might not be physicians, their life experience is what makes them experts. That said, specific medical advice should still come from doctors or health professionals.
On a related note, Google encourages raters to look for company information on websites, specifically:
About Us information,
Contact or Customer Service information,
Information about who is responsible for the content and maintenance of the site.
E-A-T appears to be extremely important to Google. In fact, a lack of E-A-T is reason enough for a rater to give a page a low quality rating (regardless of how well the page scored according to other quality parameters). And so is an unsatisfying amount of about us, contact, or customer service information — especially for YMYL pages.

"High quality websites provide clear and satisfying information for their purpose. YMYL websites demand a high degree of trust and need satisfying website information."
So the very least you can do to make it clear to Google that you can be trusted and called an expert, is to provide information that proves that on your site.
Make sure you've got an About and/or Contact page where you can tell visitors about your business and help Google see you as an expert in your niche. How long you've been in the market, how many customers you've got, relevant awards you've won can all be good indicators of your trustworthiness and expertise. If you run a blog with numerous contributors, it's a good idea to create an About page for each of them, telling Google a little of each of their stories. You might even want to cite information about your company from credible sources and link to those sources to back what you're saying.
Remember that these pages need to be easily accessible to visitors via your site's navigation, and available for Google to crawl and index.
To check if that is the case, open your WebSite Auditor project, go to Site Audit -> Pages, and locate your About or Contact page. Make sure it's allowed in robots.txt and properly linked to from other pages of your site (if this data hasn't been checked yet, select the pages you're looking at and hit Update Factors).


---
Reputation

How reviews can boost or ruin your rankings (and why it's your call)
Yet again, we are reminded that these days, SEO has to do with so many things outside of the so-called local search ranking factors we're used to, we might soon need another word for it. This time, Google is telling us that a site's reputation (aka the public opinion about it), contributes the site's overall quality — or lack thereof.

"Many websites are eager to tell users how great they are. But for Page Quality rating, you must also look for outside, independent reputation information about the website. When the website says one thing about itself, but reputable external sources disagree with what the website says, trust the external sources."
So what is reputation based on? Experience of real users, as well as the opinion of people who are experts in the topic of the website. What's more, it's not just the website's or product's reputation that matters; Google also asks raters to research and take into account the reputation of the company, organization, or entity that the website represents.
Reputation can be a decisive factor in evaluating a site's quality. For example, an otherwise medium page, a positive reputation can be a reason for using the high rating, while a negative reputation can result in a low rating.
So where is the reputation information coming from? Google encourages raters to look for forum posts, reviews, discussions, references, recommendations by experts, news articles, and other credible information about the website.
Interestingly, it's not just the guidelines that tell us reputation matters for Google. A couple of years ago, negative reputation could actually help some not-so-reputable online merchants rank well in organic results. Supposedly, that was happening due to the fact that the negative reviews could include do-follow links; since Google considered many of the sites reviews were posted on authoritative, it gave those links substantial weight. But when stories like this one hit The New York Times, things weren't funny anymore.
In response to that story, Google announced having incorporated an algorithmic solution that detects merchants that provide an extremely poor user experience and ensures those do not rank high on the SERPs. The new algorithm went live a couple of days after the news broke out.
Not surprisingly, Google won't say exactly how that solution detects the nasty merchants. One thing we do know though is that Google has what it calls a "world-class sentiment analysis system", but it's not completely clear whether or not it is being used it in the ranking algorithm.
Either way, you'd want to ensure there are online reviews about your business, and they're positive ones.
Launch BuzzBundle and create a project. Click Add streams and specify your brand, company, and product names as keywords.
Give the app a moment to collect mentions of those keywords across the social media, Q&A sites, forums, and blogs.
If you end up with hundreds of mentions, it's a good idea to sort them by Reach so you can see discussions that more people are exposed to first. To do that, click the gear button in the top right corner of a stream and hit Sort by Reach.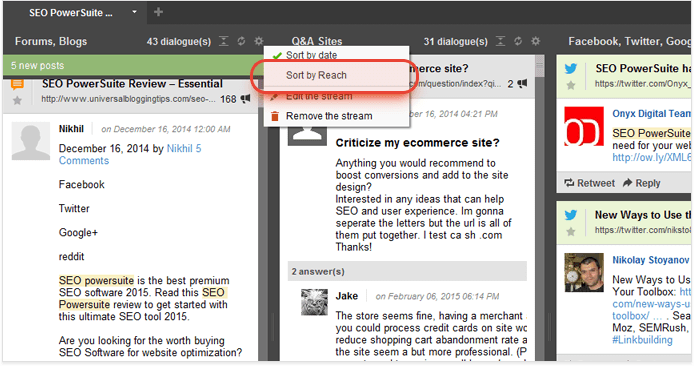 Make sure to reply to positive reviews (you can do it right in BuzzBundle by clicking Comment or even sending the author a direct message) as well as negative ones. Google notes that it's natural for every business to have a few negative reviews; but do make sure to be there for dissatisifed customers and offer advice and help when they need it. This will prevent them from spreading the bad word about your business further, and can even help to have the review taken down.
Remember to check regularly for newly found mentions. To make sure you don't miss important discussions, you can schedule these checks to run automatically. Go to Preferences -> Scheduler and click Add; select Find buzz and proceed with the next steps to set up the time and frequency for the task.


---
Supplemenatry content

Help users stick around on your site — and get a quality boost
Typically, supplementary content of a webpage includes navigation and links that allow users to visit other parts of the site.
Like ads, supplementary content should be arranged so as not to distract from the main content — but still be readily available when the user needs it.
Though targeted to the purpose of the page, helpful supplementary content doesn't help the page achieve its purpose directly; rather, it contributes to a good user experience and further exploration of the site. For example, on a shopping page, links to other popular makers or models of the same kind of product featured on the page can be considered helpful supplementary content.
Whether you're optimizing a blog post or a shopping page, make sure you're helping users out by including links to related pages they may find interesting. If your site runs on WordPress, this plugin lets you do exactly that.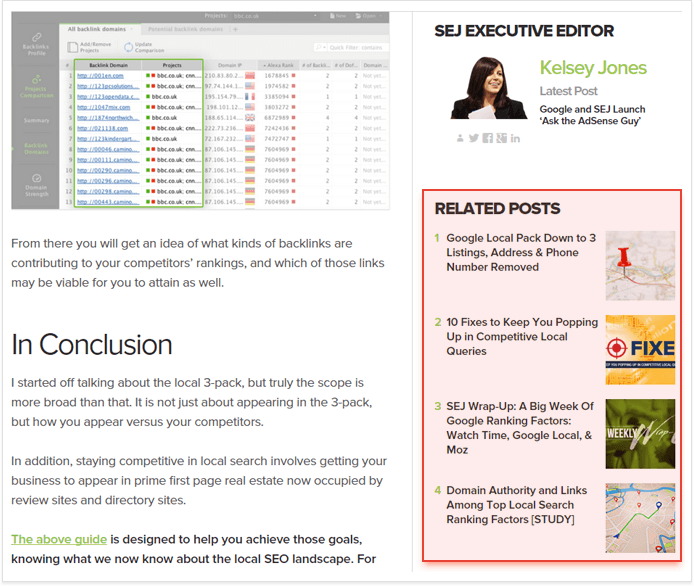 If you want to take user experience one step further, consider enabling site search. Doing it through Google's custom search engines will also let you track what people search for on your site through Google Analytics. This can help you understand what visitors are looking for, and, perhaps, give them a way to get where they want to get through navigation or some other form of supplementary content.
---
Mobile friendliness

Usability before quality: is your page good enough for mobile SERPs?
As we know, Google search is now oriented primarily on the mobile versions of pages. Interestingly, Google notes that on many occasions, mobile searchers won't need to navigate to the landing page to find the information they are looking for — the purpose of many queries can be achieved by the results blocks themselves, i.e. your Google SERP snippet. In fact, a click to the webpage may not even be required for the evaluator to assign a rating to a result.
When a click is required, raters are to evaluate both the snippet of the result and the landing page associated with it. That page needs to be easy to use and navigate on a mobile device. A fast page speed is also obviously a huge bonus. These evaluations flow on to affect the CTR (or Click Through Rate), a super important metric for high google ranks.
In fact, Google has a separate "hard to use" flag for pages that aren't easy to use. That is, if a page is "so difficult to use on the small screen of a mobile device that the usefulness of the result is diminished", that page is not even included in the evaluation that other potential organic web results are.
To check if your page meets Google's mobile usability criteria, go to Content Analysis -> Page Audit in WebSite Auditor. Click Update Analysis, and when the update is complete, locate Page usability (Mobile) on the list of on-page factors on the left. Clicking on Mobile friendly will show you what your page looks like on mobile devices.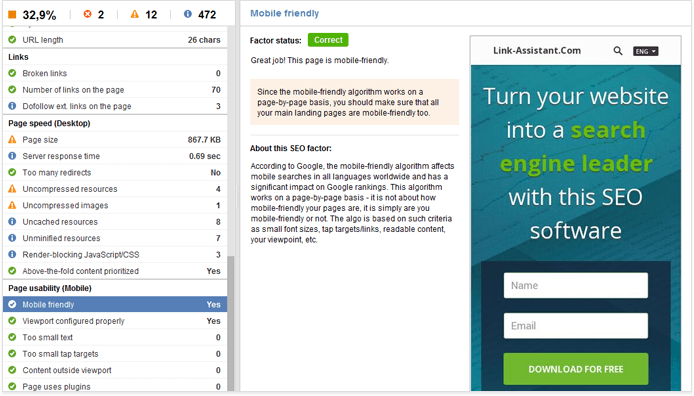 The factors in the Page usability (Mobile) section are the exact features Google believes mobile-friendly pages should have, according to Google Developers' PageSpeed Insights. Make sure all of them are marked with a green Correct sign. If some aren't, click on any Warning or Error factors for a detailed description and how-to-fix advice.

---
Wait, what about backlinks?

How the backlink picture is changing with the new concepts in quality
Of course, from the SEO standpoint, we can't be talking about site quality without touching on the subject of backlinks. Similar to internal links, the quality of the incoming pages that link to your site have a substantial impact on that site's overall quality in Google's eyes. That means you should not just be concerned with the quality factors listed above in terms of your own site and page, but with the quality of pages that link to your site as well.
Similarly, the quality rating assigned to websites by evaluators doesn't just affect the sites being rated, but also, in part, the sites they link to.
Here's a simplified scheme that represents how the overall SEO quality of a given webpage may be determined by Google: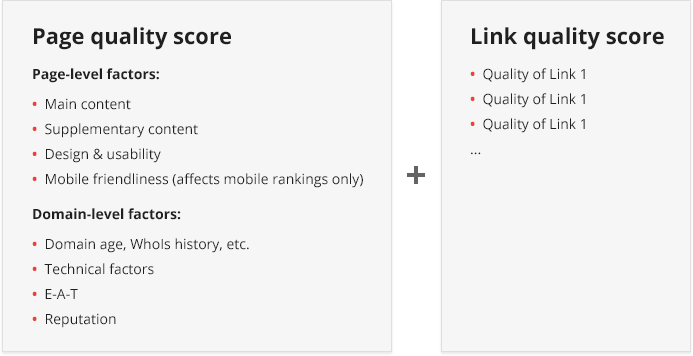 A patent Google recently published sheds some further light on how the link quality score may be calculated:

"Each of the resources [linking to a site] is assigned to one of a plurality of resource quality groups, each resource quality group being associated with a range of resource quality scores, each resource being assigned to the resource quality group associated with the range encompassing the resource quality score for the resource. The number of resources in each resources quality group is counted. A link quality score is determined for the site using the number of resources in each resource quality group. If the link quality score is below a threshold link quality score, the site is classified as a low quality site."
Okay, did anyone really find that helpful for answering the question: "How does Google use link quality to calculate website rankings?" – Because frankly, considering how important ranking is, they could've come up with a clearer explanation.
In plain English, Google is saying that every link pointing to a site is assigned a certain quality score (based the quality of the linking page and domain). Let's say, the range of possible scores is 0 to 100. This range is then somehow divided into quality groups (Vital, Good, and Bad in Google's own example), and then the links in every group are counted. So when Google evaluates your backlink profile, it's actually looking at how many links you have in each of those quality groups, since this is what determines your overall link quality score.
Interestingly, not every backlink you have affects page rating; there's a bunch of filters in play. Here's what the evaluation process can look like: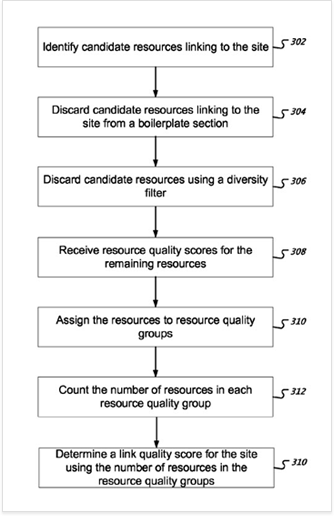 Basically, if there are sitewide links pointing to your site ("resources linking to a site from a boilerplate section") or even if a few incoming links from the same domain (these are discarded using a "redundancy filter"), only one of those links is counted to determine the link quality score.
In another patent, Google points out that links may be given different weight according to their placement on the page:

"[…] Each link can be given a different weight depending on several factors such as an offset of the hyperlink (e.g., position on the document) and a size of a paragraph where the hyperlink is located. In another embodiment, a hyperlink readily visible upon loading of a document may be given a higher weight than a hyperlink visible only after scrolling down."
Google also suggests that the link quality score assigned to a given backlink "is proportional to the difference of rank values of the source and the destination" of the link. That is, the link score for a backlink to your page from page A is in fact the difference between the quality of page A and your own page. It is worth noting that in this system, if the quality of your webpage is higher than that of page A, the link doesn't represent negative link juice; rather, it is given no weight at all.
This tells us that as your site's quality improves, the value of your current backlinks will lessen; to improve your link score, you'd need to aim for links that are coming from higher quality sites than before.
Alas, if your link quality score is below a certain threshold, your site is going to be classified as a low quality site, and subsequently de-ranked in search results.
Launch SEO PowerSuite's SEO SpyGlass and create a project for your site. Once the app has collected the list of your site's backlinks, select all those links and click Update Factors. Navigate to the Link penalty risks tab and click on the header of the Penalty Risk column (this will sort the links by penalty risk).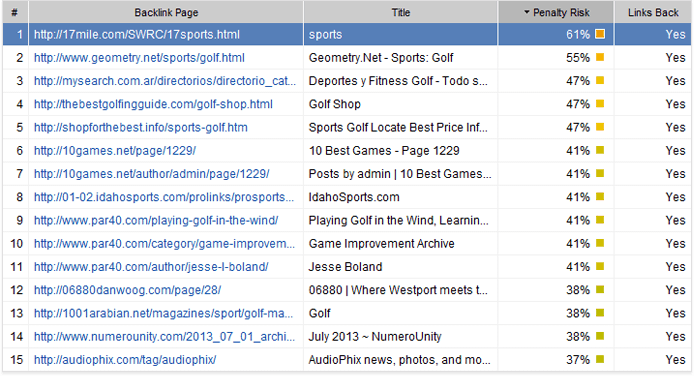 We recommend taking a close look at all links with a penalty risk above 30% — these can potentially be low quality links. All links with a penalty risk over 60% need your immediate attention as they are the ones that might get your link score below Google's low quality threshold. If you decide a certain link is indeed spammy or comes from a low quality resource, make sure to reach out to the site owner asking them to take down the link.
If you don't hear back from them, or if you've got a substantial number of low quality links, disavowing them could be an option. When you disavow a link, you're basically telling Google to discard that link (or linking domain) when calculating your link quality score. You can create a disavow file right in SEO SpyGlass; to do that, select the links you'd like to disavow, right-click the selection, and hit Disavow backlinks. Most of the time, you'd want to disavow links on the domain level; so make sure you select Entire domain under Disavow mode. Then, go to Preferences -> Disavow/Blacklist backlinks and hit Export to save the disavow file to your computer, ready for upload to Google Webmaster Tools.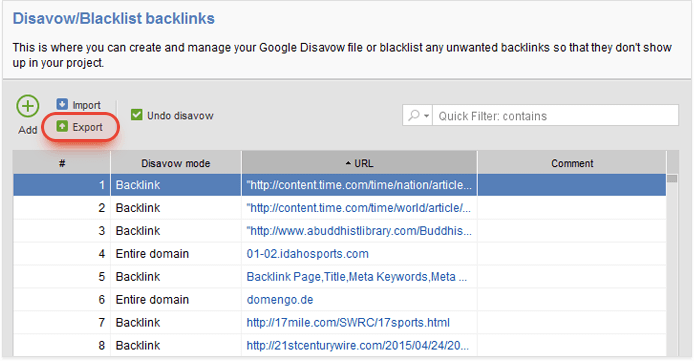 ---
In summary, my two top takeaways from Google's Search Quality Rating Guidelines would be these:
1) Google is doing all it can to evaluate and rank webpages in an organic way, like a human would, with focuses on authority, trust, and reputation, — things that are harder to fake (or buy) than backlinks. While links will undoubtedbly continue to influence your Google rank, the way their quality is determined is evolving too, as the search engine learns to evaluate every website in a more comprehensive, human-like manner.
2) You've heard it a hundred times, but: mobile is even bigger than you think. As in, a page not optimized for mobile is likely to be discarded from the mobile search results completely before it's even evaluated in terms of quality and relevance.
I'm looking forward to hearing your thoughts in the comments. Have you seen some of the signals above impact your own Google rankings? Please share your experiences below.

By: Masha Maksimava
Article stats:
| | |
| --- | --- |
| Linking websites | N/A |
| Backlinks | N/A |
| InLink Rank | N/A |