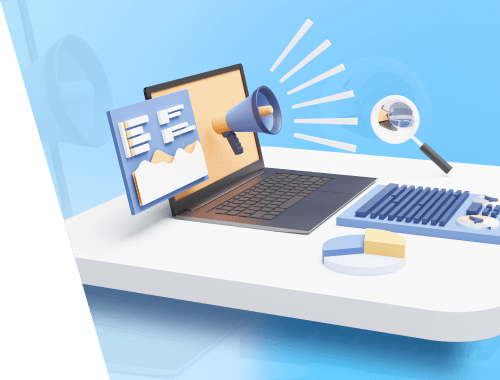 Best SEO Tools for Agencies in 2023

What makes a good SEO agency tool? The market offers a myriad of SEO tools designed for different purposes. Keyword ranking checks, site audits, competitor research, ranking analysis, PPC, backlinks, link outreach, and whatnot. Good SEO agency software is the one that lets you automate the process and complete all these tasks with no fuss at all. We've collected a list of search optimization tools that fit the needs of an SEO agency best.
For the list of the best agency SEO software, we picked which of them are best suited for multitasking, automation, and client reporting. We focused on all the important features of an SEO tool such as easy setup, intuitive UI, data accuracy, high performance, and tons of other valuable must-haves that empower the digital marketing team.
To make this list of tools for SEO agencies, we considered the following criteria:
1. Comprehensiveness — the tools include the most basic SEO tasks such as:
2. Accuracy — the tools provide accurate data and allow in-depth research into:
3. Scalability — the software lets you upgrade to do large teamwork with such options as:
4. Pricing flexibility — most tools doing SEO tasks differentiate pricing plans depending on:
So, let's go through the list and see the most popular solutions from SEO agency platforms.
1. SEO PowerSuite
Best for rank tracking, site audits, backlink checks, link building.
SEO Powersuite is desktop software consisting of 4 parts — Rank Tracker, WebSite Auditor, SEO Spyglass, and LinkAssistant — each tool serving a particular aspect of search engine optimization. This is the most value-for-money SEO software available in the market that fits the needs of small to medium SEO agencies and in-house SEO experts alike. The software carries out a wide variety of tasks, from local SEO to international digital marketing campaigns.
Rank Tracker contains 24 keyword research tools, including autocomplete, related searches, and even TF-IDF analysis. Rank Tracker estimates organic search volume, calculates SEO and PPC costs, powering data from its own index or from integrated tools, such as Google Search Console and Google Ads Keyword Planner. You can sort and filter terms to find long-tail keywords or identify which of them have the highest KEI (Keyword Efficiency Index). The tool groups key phrases with an automatic Keyword Mapping tool. It checks rankings in more than 500 search engines in every location, for both desktop and mobile users. You can record SERP history or inspect it for rich features, such as FAQs, featured snippets, People Also Ask, etc.
WebSite Auditor does site audits for technical SEO errors and provides on-page SEO suggestions. It is really helpful to check sitewide errors such as missing titles, broken images, duplication issues, etc. There are free webmaster tools to generate sitemaps, visual sitemaps, robot.txt files.
There is a special SEO Content Editor tool that helps content writers improve SEO content to the maximum. It does competitive research, keyword suggestion, TF-IDF analysis to generate SEO tips on how to improve the SEO score of the page. It allows writing content in-app and even testing meta snippets on the fly.
The SEO SpyGlass backlink checker tool provides data from a vast backlink index with more than 3.6 trillion backlinks. The data helps compare domains, review link profiles, do competitive research, and choose the most effective optimization tactics to compete on the SERP.
LinkAssistant has been one of the pioneer tools for link-builders. It offers every imaginable feature SEO agencies need to do link research. It has the SEO PowerSuite backlink data integrated to see competitors' link intersections, find fresh backlinks. You can research the web to find backlink prospects among guest posting blogs, SEO forums, business listicles, and many more. There is an in-built email client and templates for link outreach. A time-saver for link builders is the link verification tool: it checks that all your backlinks are in place, implemented with proper tags and anchor texts.
The tools are highly customizable and flexible so that you can create your necessary workspace, add and delete modules, filter data, and create tags to assign certain automatic tasks on them. The free version has limitations on the number of keywords checked or pages crawled. You can copy-paste data, but some saving options are restricted.
The Enterprise plan offers white-label features that a digital marketing agency can use to report to the client on SEO progress. There are more than 20 templates to choose from. You can add your agency logo and style to create bespoke designs for your SEO reports. In advanced plans, you can download data as PDF or CSV reports, print out tasks to SEO copywriters from the content editing tools. The Scheduled Tasks and Alerts are available in all four tools to deliver emails and notifications right into the client's inbox. You can use the feature to be warned about unnatural occurrences, or just regularly monitor the website's SEO health. For teamwork, there is a possibility to save projects in-cloud.
Pricing: currently Fee basic plan, Professional 299$/year, Enterprise 499$/year, 7-day free trial.
Compare SEO PowerSuite features
2. SE Ranking
Best for rank tracking, technical SEO audit, marketing campaigns.
SE Ranking is another SEO and digital marketing tool offering a robust set of functionalities for agency owners. Besides rank tracking, it provides amazing SEO reporting tools at a decent price. The software includes all necessary features for SEO workflow. You can research keywords, do keyword grouping, and track rankings across major search engines in whatever location you need. The tool does a technical SEO site audit, link analysis, discovers SEO issues, and reviews content.
The On-page Checker tool does SEO monitoring to see what has changed when a page has been modified. You can compare two versions of the page on the two scanning dates. The Social Media Monitoring tool enables auto-posting on multiple social media platforms. SE Ranking generates a step-by-step checklist for your SEO strategy to implement as part of your general marketing plan.
SE Ranking supports SEO reporting, with white-label tools in the pricing plans for businesses. The Lead Generator tool lets you add a customized widget to the website and collect information about your visitors to convert them later into clients. The tool is a web form for ordering a free on-page audit. After the visitor fills in the form, they get your branded SEO report, and you get their contact information.
All the tools and reports are customizable to give the products your unique branded looks. For digital agencies, the team offers SE Ranking API enabling access to the enterprise platform. Thus you can manage a large number of accounts and projects more effectively. The API lets users create complex reports, and use only the necessary data in various panels, widgets, and business applications.
Pricing: Essential 31$/mo, Pro 71$/mo, Business 151 $/mo; 20-60% discount based on ranking checks frequency; 14-day free trial.
3. Ahrefs
Best for rank tracking, site audits, backlink checks, link building.
Ahrefs is a comprehensive SEO agency software that probably every digital marketer has heard of. It runs its own keyword research tool with the world's largest database of search queries. They crawl the whole web non-stop (just like search engines do) storing loads of data about live websites. They track how pages link to each other and what keywords they rank for in search results.
Ahref boasts to run the second-most active crawler after Google (outperforming Bing, Yandex, and Yahoo). There are 11.7 billion keywords in their database. Each day they discover 30 million new pages. Top software features include keyword research, rank checks, tracking rich features on SERPs. Ahrefs offers a robust rank tracker that comes with lots of advanced features. You can see the Parent Topic for your chosen keyword, which helps you group a set of closely related keywords together. Ahrefs Rank Tracker lets you add up to 8,100 keywords for accurate rank tracking. It supports 229 countries and 10 different search engines.
It is best suited for SEO agencies that are looking for more than just rank tracking. Ahrefs can send daily ranking reports directly to the inbox. For Link Building, Ahrefs offers metrics like DR (Domain Rating) and UR (URL Rating). The score is widely shared in link-building as a sound estimation of site authority or a page's authority.
Ahrefs offers the domain comparison tool allowing you to add 5 sites including yours to compare. The cheapest pricing plan lets you save around 5 keyword lists, with up to 500 keywords ranking. A more advanced plan offers unlimited SERP position history, you can save up to 100 keyword lists, up to 5000 keywords ranking. The priciest plan is best suited for large SEO agencies, supporting up to 250 keywords lists, with up to 10000 keywords ranking. Ahref's Enterprise offers in-app guidance and solutions for all SEO careers in the team to create a seamless workflow.
Pricing: Lite $99 /mo; Standard $179 /mo; Advanced $399/mo; Agency $999 /mo; 2 months free if paid annually; 7$ 7-day trial.
4. Semrush
Best for rank tracking, site audits, backlink checks, link building, marketing campaigns.
Semrush is another all-in-one SEO agency software with world-level services that help businesses boost visibility in all digital channels. It contains over 40 tools for SEO, PPC, content marketing, social media, and competitor analysis.
Just like Ahrefs, it offers keyword research and rank tracking sufficient for any scale, from local SEO to international marketing. Its keyword tool is called Keyword Magic Tool. It has the largest keyword database with 20 billion terms, so it kind of doubles that of Ahrefs.
The software also does topic research suggesting topics, headlines, related searches. There is a bulk search for up to 1,000 keywords to analyze the search volume. The Keyword Trends feature shows trending keywords for your selected category and a query's trend graph one year through.
Semrush offers powerful competitor analysis. There is a Keyword Gap tool and the Market Explorer module showing other websites and articles similar to what you are looking for. Semrush suggests follow-up steps for you to improve your website to outrank others. You can add 5 competitors to find unique keywords they rank for as well as unique links.
The pricing plans vary by the number of SEO projects, reports, pages crawl, and data rows that you can extract per time span. The Pro plan is recommended for smaller in-house teams, the Guru plan is good for marketing consultants and growing agencies. The Business plan will meet the needs of large SEO agencies.
Advanced plans include the Content Marketing Platform for content optimization. The SEO tool includes page audit, topic research, and creating on-page templates. It measures the impact of a copy by tracking the customer journey on the website.
There is a Google Data Studio integration option. You can track several social media profiles, with or without posting opportunities. For teamwork, there are scheduled PDF reports that can be generated and delivered automatically to multiple emails. There is also a template sharing option. The reports are highly customizable with white-label possibilities.
Besides, Semrush offers excellent SEO agency perks for extra fees. The account owner can add additional users with unique login credentials. There is a Client Manager tool to share data with clients. And also the Client Portal to let them in anytime to see your automated reports. The Agency Growth Kit lets you join the list of SEMrush Agency Partners. There, other companies can search for your SEO professional services for free. To make their way to the list, SEO agencies need to get certified via SEMrush Academy exams.
Pricing: Pro $119.95; Guru $229.95; Business $449.95; 7-day free trial; 17% discount if billed annually.
5. Moz
Best for rank tracking, site audits, backlink checks, link building.
Moz is one of the most popular SEO agency software in the marketing industry. It offers a variety of tools, both free and paid, for all known aspects of SEO. For example, the Moz Link Explorer is an effective tool for managing all your clients' link-building campaigns.
Moz has an impressive link database with 40.7 trillion links and 7 trillion pages. It has its own metrics for domain analysis, DA (Domain Authority) and PA (Page Authority). It lets SEOs fix broken links, research span scores, and research competitor link profiles. The company also distributes the Mozscape API.
Other specific tools that Moz offers are Moz Local for local SEO, and Moz STAT for enterprise SEO rank tracking.
For SEO agencies, there is an all-in-one SEO product called Moz Pro. It has all the required tools including keyword research, SERP rank tracking, site audits, and more. Advanced plans give full access to keyword research features, an on-page grader tool, and custom white-label reports.
MozPro offers four pricing plans. Large is the best-value plan for businesses and agencies. Premium is the most popular plan for large agencies with an SEO focus and in-house marketing teams.
Pricing: Standard $99 /mo, Medium $179 /mo, Large $249 /mo, Premium $599 /mo; save 20% if billed yearly; 30-day free trial.
6. Majestic
Best for backlink checks.
Majestic is an award-winning SEO agency software that specializes in link analysis. It offers a mind-blowing database with up-to-date URLs and a historic index of over 2.7 trillion rows. It caters to SEO agencies and digital marketers who work to boost search visibility for brands.
The tool has its own proprietary metrics Trust Flow (TF) and Citation Flow (CF). It does a full backlink analysis of a domain, together with the number and quality of referring domains. It provides link context and visualizes link connections with exquisite graphs. For third-party big data tools, it runs the Open Apps tools and an API that enterprises may use to deploy a big data solution of their own.
In the Pro plan, you can export tables and visual charts to monitor and report on media link acquisition success.
Pricing: Lite $49.99/mo; Pro $99.99/mo; Full API $399.99/mo; save with annual payment.
7. Raven Tools
Best for rank tracking, site audits, backlink checks, link building.
Raven Tools is a cloud-based digital marketing platform with a complete set of SEO agency tools at an affordable price. It offers SEO analysis features, including rank tracking, competitor research, keyword research, backlink checks, site audits.
Raven Tools supports integration with over 30 third-party marketing tools and social accounts. For example, it taps into data sources of Majestic and Moz, Bing Ads, Authority Labs, Instagram Ads, Mailchimp, let alone all Google tools.
Easy white-labeled reporting available, as well as teamwork flow, with 2 users in lower pricing plans up to 40 users in premium.
Pricing: Small Biz 39$/mo, Start 79$/mo, Grow 139$/mo, Thrive 249$/mo, Lead 399$/mo; 7-day free trial, 30% discount paid annually with prepayment.
8. SpyFU
Best for rank tracking, competitive research, content marketing.
SpyFu is a competitive intelligence tool for running SEO and PPC campaigns. The tool will best suit a small to medium SEO agency working to get revenue growth. SpyFU tool checks organic traffic, rankings, and records SERP history. You will have access to competitive intelligence tools to tweak a competitor's SEO strategy. The Google Ads Advisor tool checks paid ads rankings, analyzes competitors' PPC keywords. You can adjust research with the negative keywords filter.
With SpyFU, a marketer can investigate top-ranking pages and identify leads, together with their contact information. In every pricing plan, you will have an unlimited number of keywords to check. But you will need to upgrade to deliver custom branded reports, with white-label supported. In upgraded plans, you are granted access to the company's SERP checker API. The team plan allows 5 user logins and offers a lot more opportunities for creating smaller website SEO reports. However, there are some limitations on the number of larger reports to make (which are more than 30,000 keywords).
Pricing: membership in Basic plan 39/mo, Standard 79/mo, Team 299/mo; discounts if paid annually; 30-day money-back guarantee.
9. Deepcrawl
Best for site audits, technical SEO.
DeepCrawl is one of the most reputable SEO platforms for agencies to check websites' technical SEO, created by experienced SEOs for SEOs. The cloud-based software allows multiple website crawling (up to 10 crawls simultaneously). The tool enables automated detection of SEO issues. The data can be used to show the site's SEO health, technical fixes, and the progress they make to achieve SEO goals. The interface can be white-labeled with your own logo.
Users having deeper SEO knowledge can leverage the tool to its full potential. DeepCrawl lets you run custom crawls, reduce cawl size, restrict crawls to certain sites' areas, make custom extractions, etc. The tools are good for technical site audits, site migrations and redevelopment, link audits, on-page audits, optimization of the website structure, competitor intelligence, and even testing of website development. The tool includes over 200 automated SEO QA tests.
The platform has API integration, granting access to its site crawler. You can create insightful dashboards, extracting DeepCrawl data into your own data warehouse using the API and third-party connectors.
DeepCrawl's Agency Partner Program provides agencies with resources for business growth. It offers a variety of perks, from pitching accounts to discounts and commissions, to drive client success and increase team efficiency. Its partners are digital agencies, consultants, marketplaces, and resellers. The tools are trusted by leading enterprise brands including IBM, Microsoft, eBay, and Disney.
Pricing: upon request
10. Agency Analytics
Best for competitive analysis, marketing reports.
AgencyAnalytics is an all-in-one reporting platform helpful for digital marketing agencies, including those specialised in e-commerce. The tool takes all the legwork out of the time-consuming process of generating KPI reports. It does all the work of an SEO specialist showing clients if they've hit the marketing goals.
The platform contains a few built-in SEO tools for rank tracking, website audits, backlink analysis, and competitor analysis.
The rank tracking tool is updated daily. It provides accurate ranking checks for both local and global keywords in Google, Google Maps, and Bing. You can group rankings by custom tag, watch the historical ranking performance for each SEO campaign, and monitor clients' competitors.
The Site Audit tool lets you quickly identify and resolve on-site SEO issues. You can also create technical SEO reports completely white-labeled with the logo and branding of your digital marketing agency. On top of that, create a site audit dashboard to display real-time results 24/7. Advanced plans allow a larger number of page crawls.
There are plenty of reports from an SEO audit to PPC reports, e-commerce reports, email, and call-tracking that give deep insights into the success of your SEO campaign. The SEO reporting software saves your time by automating the entire reporting process. Some core tools of AgencyAnalytics allow scheduling automated marketing reports, delivered to the clients' inbox daily, weekly, or monthly.
The marketing reports are fully customizable with your own logo and branding. Choose from the existing dashboard and report templates. You can tailor the reports according to the goals of your clients, using a variety of drag-and-drop widgets. You can add comments and annotations to your data line charts and date-based column charts to tell an easy-to-grasp story.
In addition to SEO tools, the platform supports over 60 integrations for PPC, social media, advertising platforms, mail management tools, backlink checkers, call trackers (all Google tools, Yelp, Mailchimp, Woocommerce, Shopify, etc). This provides cross-channel marketing insights in one app.
If clients have multiple sites or locations, you can aggregate this local SEO data into a single client report to show a comprehensive overview of the agency's work.
For digital marketing agency management, there are access features for agency clients and SEO professionals. Create staff accounts assigning them to clients, and also assign tasks to them. The tool lets you grant access for clients to a fully white-labeled dashboard. The SEO platform lets you quickly navigate between each client campaign to monitor rankings, backlinks, and much more. There is an unlimited number of reports, users, and clients to add.
There is a limit on keywords tracked from 500 in the lower plan to 4000+ in the agency plan. Advanced plans are best suitable for local SEO, as they include tracking multiple locations and multiple languages.
Pricing: Freelancer $49/mo (5 client campaigns), Agency $149 (15 client campaigns) and Enterprise $399 / mo (50 client campaigns); 14-day free trial available; save 2 months' fee if billed yearly.
11. SERPstat
Best for rank tracking, site audits, content marketing.
Established in 2013 as a keyword research tool, Serpstat has been improving ever since to become an all-round SEO software for agencies. It offers over 30 tools for SEO analysis: finds keywords, analyzes competitors' SEO tactics, detects the best backlink sources, does SEO audits, tracks ranking progress in organic search and PPC, and observes general on-page improvement of a website. SERPstat allows finding the best topic ideas for content marketing, analyzes anchors, finds pages with the most ranking potential. Each pricing plan gives access to 230 Google and 14 Yandex databases, tracking ranks in both desktop and mobile SERPs.
The tool allows generating user-branded reports. The reports are customizable with ready-made templates where you can add or remove data from different modules. In the most expensive pricing plan, disable the Serpstat's logo in SEO graphs and use yours.
The Team management mode enables access of the whole team. Advanced analytics on teamwork will let you audit productivity and streamline your SEO strategy. You can distribute and control the credits within your team, let your colleagues work with projects simultaneously from different accounts. You can control the agency workflow, granting different levels of access to tools. Enable read-only or edit mode, get reports on work done across various SEO projects. The SEO tool lets you compile checklists for an SEO specialist and monitor task implementation. Or receive notifications about SEO changes and results achieved.
SERPstat offers two APIs for integration — search analytics and backlink API. It added free browser extensions for Chrome, Mozilla, Opera, and Microsoft Edge. There is SERP Batch analysis add-on for Google Spreadsheets and a connector to Google Data Studio.
Pricing: Lite $69/mo, Standard $149/mo, Advanced $299/mo, Enterprise $499/mo, save 20% if billed annually.
12. SEOptimer
Best for site audits, marketing reports.
SEOptimer is a website audit and reporting software that comprehensively reviews a website in less than a minute.
Digital marketers can use the SEO platform to produce simple and beautiful PDF reports for their customers and business prospects. Alternatively, you can use it to embed a white-labeled version of the SEO audit tool into your own site for lead generation.
SEOptimer provides a list of accurate on-page & off-page issues on any website. For local SEO, the tool provides a list of your keywords along with changes in ranking positions in your location. The audits cover other aspects of SEO such as usability, technical SEO, performance, and even social media.
SEOptimer is affordable and easy to use. It started as a tool for small to medium business clients but over time with more functionality added over the years, the platform has expanded to encompass enterprise SEO software requirements.
SEOptimer's enterprise functionality includes the SEO Audit API. It lets developers in agencies and in-house teams perform site auditing with the help of JSON. SEO API users can extract site audit data rows or white-label PDF reports as an alternative.
It has a fairly limited number of crawls allowed for a website: from 4 crawls to 50 crawls in the premium pricing plan. Crawling a website, you can compare them with up to 2 competitors. The number of keywords tracked is also pretty moderate: 20 keywords in the DIY plan to 250 keywords in the advanced plan. Reports can be scheduled.
There is a separate Bulk Reporting functionality. Reports are supported in 15 languages. White Label SEO Reporting lets digital marketing agencies generate custom branded reports for their clients or prospects. You can generate tons of reports to make use of them in email outreach.
Another way is to download stats from the SEO Audit Result Data in a CSV for analysis. Also, you can download a Zip Archive of all generated PDF reports to use in lead generation and growth for your marketing agency.
Pricing: DIY $19 /mo, $29 /mo with white-label PDF reports, $59 /mo with white-label and embedding features; 14-day free trial.
Bulk reporting plans: from 100$ per month for 500 reports to 500$ /mo per 10,000 reports, or custom pricing and the number of reports.
13. Siteimprove
Best for technical SEO, website optimization.
Siteimprove is an all-around digital solution going far beyond SEO alone. This is a SaaS company offering tools for website governance and optimization. For basic website needs, the tool monitors website performance, finding technical SEO errors, broken links, duplicate titles, and checks accessibility and website crawling issues.
Siteimprove offers a fast and free website checker that completes an SEO audit in a minute. You can use a browser add-on or CMS plugin for that, or run the Siteimprove API. On top of that, Siteimprove offers packages for manual QA of website accessibility.
There are connectors that integrate a load more tools, including Power BI, Hubspot, Atlassian, etc. It provides analytics reports, tracking customer engagement. However, it lacks the digital marketing funnel analysis and traditional CRM system.
A more uncommon feature, Siteimprove develops policies to enforce the best web governance practices. It ensures GDPR guidelines are observed to guarantee data and privacy protection. It helps make financial services risk-free and accessible to all users with the best experience possible.
Siteimprove also offers education and training with its academy where you can take a course and assign it (or some parts of it) to your teammates. Probably, it would suit the needs of an in-house SEO expert and developers rather than an SEO agency that outsources its services.
Pricing: a quote upon request
14. Awario
Best for social media monitoring, brand awareness, outreach.
Awario is a social listening tool that helps companies monitor brand mentions and interactions on the web. Social media have a powerful impact on SEO, bringing more traffic, enhancing engagement with web pages. Awario is a great tool for marketers who deal with social selling, brand awareness campaigns, and reputation monitoring. Awario software tracks mentions on top social platforms including Facebook, Twitter, YouTube, etc.
Awario provides in-depth analytics into how well your content is accepted on the web. It measures sentiment analysis and shows a demographics breakdown of audiences actively talking about your brand on the web. The dashboard provides simple visualizations to analyze a campaign's success. You can set up alerts and get regular updates into your email box, daily, weekly, or monthly.
The software finds leads according to country-specific locations. You can do a manual search with Boolean logic operations to find relevant brand mentions. Also, you can review influencers' profiles right in-app, get their contact information if available, save them to your list of prospects, and reach out to them in one click.
Pricing: Starter: $29 per month, Pro: $89 per month, Enterprise: $299 per month
15. Sendible
Best for social media monitoring, social content management.
Sendible is an all-in-one social media tool for marketing agencies. Over 20 thousand digital marketers rely on the tool. Sendible gathers all your media channels in one convenient dashboard, which simplifies cross-channel communication. It integrates with more than 15 apps, including YouTube, LinkedIn, Facebook, Twitter, Google My Business, and more.
Sendible allows scheduling and auto-posting on social media even a month ahead. You can preview and approve posts before they go live. There are posting limits to 100 posts a day per user (a bit more in the advanced plan). The limit is imposed in order to comply with social media policies and not to get banned on them by chance.
There is a Content Suggestion Tool that lets you receive email alerts once a suitable keyword for your content appears. Also, you can save a keyword or hashtag library for promising content.
Lower pricing plans enable one-click reports for clients, advanced plans enable customizable reporting templates. There is an agency partner program offering a co-branded dashboard.
Pricing: Starter $29 /mo; Traction: $89 /mo; Scale: $199 /mo; Expansion: $399 /mo, 15% discount if billed annually; 14-day trial.
---
Although this list of the best SEO agency software is far from being exhaustive, I hope it will help you make a good choice for your digital marketing biz.
What are the features you most need from SEO agency tools? We'd love to hear from you in the comments!
Article stats:
| | |
| --- | --- |
| Linking websites | N/A |
| Backlinks | N/A |
| InLink Rank | N/A |