SEO vs PPC: How to Get Most from SERPs without Spending a Fortune

SEO vs PPC: How to Get Most from SERPs without Spending a Fortune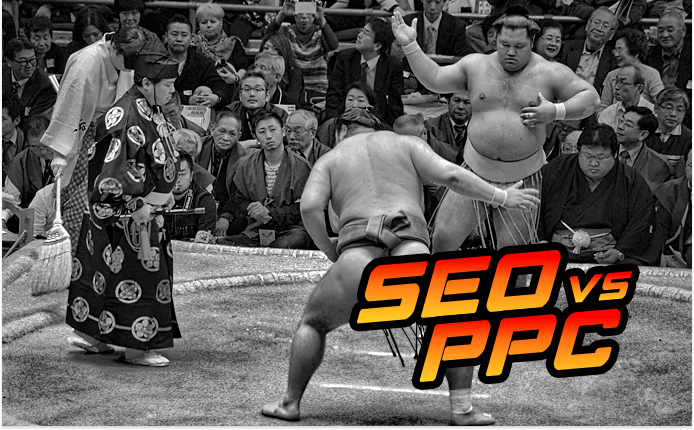 Search engine optimization has gradually evolved from a stand-alone activity to an integral part of the online marketing mix. SEO managers, PPC managers, SMM managers, community managers, You-Name-It managers should play together to squeeze maximal ROI out of the marketing budget. In practice, however, businesses have to opt for fewer online marketing channels. This guide will help you decide when and why to choose between SEO and PPC, and how to combine them so that you get most of your presence in SERPs.
---
Googleopoly and Current State of SERPs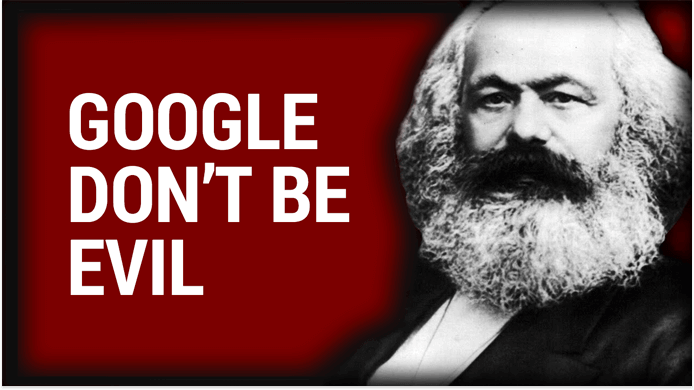 Recently Google has launched a plethora of initiatives that are aimed to "improve user experience": the right-hand sidebar with ads was removed, the number of ads over the organic results grew up to 4 slots, the ads can now have multiple extensions (site links, callouts, price, etc.). And to top it up, Google introduced position zero that occupies a lot of screen estate.
I have no idea if an average user finds new experiences enjoyable, but there's one thing I know for sure: without scrolling, they get exposed to the positions 1 to 10 of organic search results only if they enjoy using their displays in portrait mode. Otherwise, it's paid ads that draw most of their attention.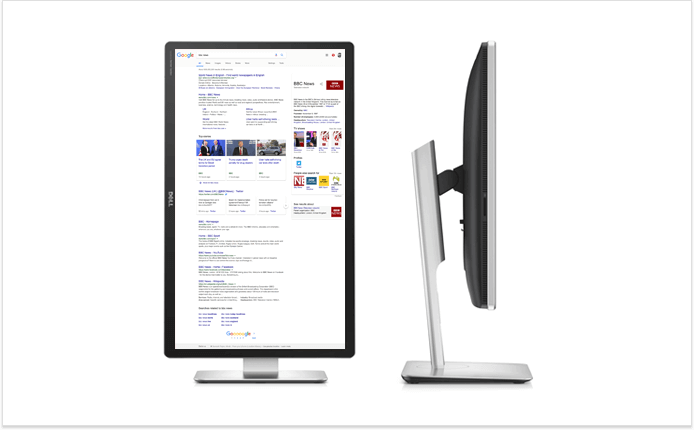 The previous paragraph might have created an impression that I go like "SEO is dead". Well, it missed a heavy punch from PPC, but it will fight back. In fact, the mighty Google shows the red light to many websites in the PPC channel.
There is an AdWords advertising policy that lists the topics and website types that are either not allowed to run on AdWords network or can do it with the restrictions. Check out the policy - if your website meets the description, then, I'm afraid, SEO is a better option for your business. There's more to it. Don't forget to review Other Restricted Businesses policy. It looks harmless but it virtually allows to kick any business out of AdWords.
The bottom line is simple. Google aggressively pushes companies to advertise on AdWords making organic search less attractive. But not all the businesses are allowed to buy paid impressions from Google.
Note: Right at the moment of this writing Google announced its plans to ban the ads of cryptocurrencies and related content.
The Roadmap
Check AdWords policies first.
Look for any restrictions that pertain to your business.
Make sure your website complies with the policies.
If your website/ business can't comply with the policies:

You have to use other marketing channels, namely, SEO, or
Take the risk, try AdWords, and be ready to find out that your campaigns are banned.
---
Can you afford it? Estimating the Costs of Running PPC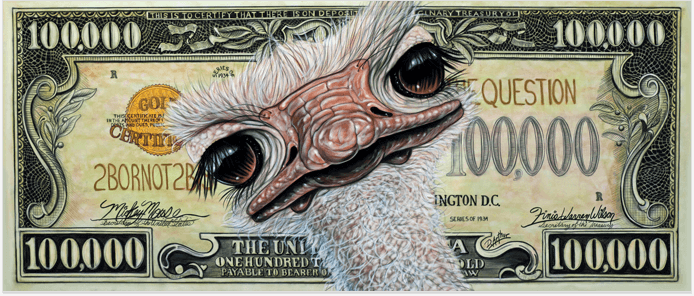 Presumably, you don't have to pay for the organic traffic. On the opposite, PPC is always "pay to play" — as soon as you stop paying, the traffic flow dies out.
If you are considering to start a PPC campaign, you'd better perform a quick and dirty research to make sure that you can at least break even with PPC. I assure you, it will help you save time and money in the future.
There are several elements that we need for our estimates:
Max customer acquisition cost
Calculate the amount that your company can pay to attract a new customer or generate a new purchase. The "how to" part is out of scope of this article, we leave this task to your accountant. However, you should keep in mind a few things.
It's important to calculate the lifetime value of your customers. Otherwise, you are going to come up with a lower cap on customer acquisition cost. Consequently, you will be pressed to abandon more expensive, but nonetheless potentially effective marketing channels.
Website owners of ecommerce websites should be prepared to do a lot more work, since the margin they can spend on advertising may vary for each product category or separate products.
The conversion rate of your website
Conversion rate (Conv. rate) is the probability that a user that visits your website will become your customer. It's calculated as the ratio of goal achievement divided by the number of visitors. One can measure the conversion rate of landing pages, individual traffic sources, products, etc. In fact, Stewart Dunlop, the founder of PPC.io, once emphasized the significance of conversion rate optimization, saying, "Conversion rate optimization is truly the holy grail of PPC - Almost anyone can set up a well-oiled PPC campaign with the right training, but actually building a landing page or website that converts is another story." This highlights the importance of not just drawing traffic to your site, but also ensuring that it leads to successful conversions.
For this rough estimate, I suggest that we find out the conversion rate for the first-time visitors of your website that complete any goal with a value. It's a good idea to exclude any traffic coming from the branded keywords as well, but with a "not provided" issue, it's a non-trivial task now.
Login to your Google Analytics account. Select Audience > Behavior > New vs Returning. You should now see a report that looks like the one on the screenshot below. Use the drop down menu in the header of the spreadsheet to toggle between Ecommerce and the Goals that are available. Select a goal that generates the revenue.
In the example that I provided, the conversion rate is 9.91%.
Get the seed keywords and the estimated cost per click
Think of 5-10 keywords that your customers are most likely to use to find your products or services on the Web. You can use Rank Tracker to do this step for you.
SEO PowerSuite tip:
Find seed keywords and relevant PPC costs with Rank Tracker
1. Open Rank Tracker. Click the New button to create a new project. Type in the URL of your website in the wizard, and then click Next.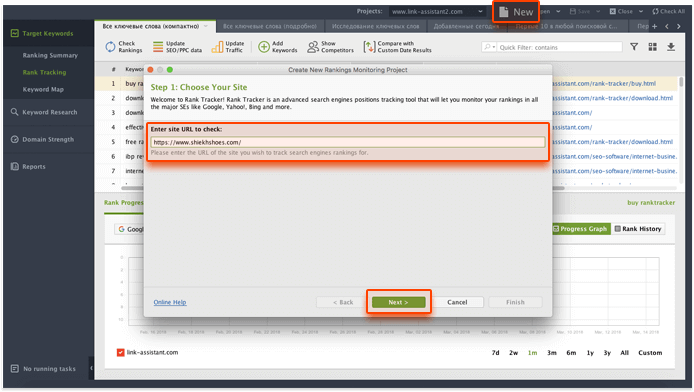 2. On the next screen, click Connect your Google AdWords Account, enter the credentials (Rank Tracker handles them securely). Then press Ok.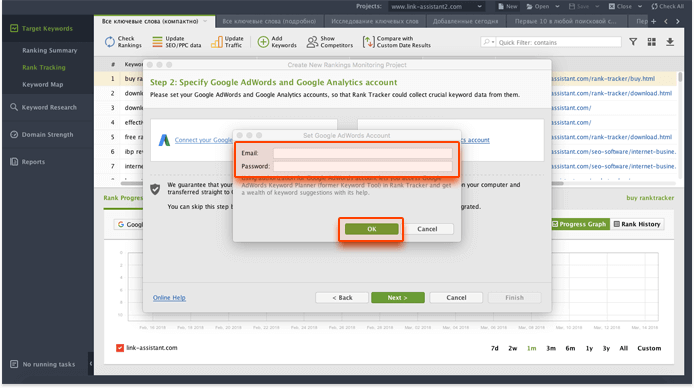 3. Rank Tracker will come up with a list of seed keywords. Click Next and follow the wizard instructions.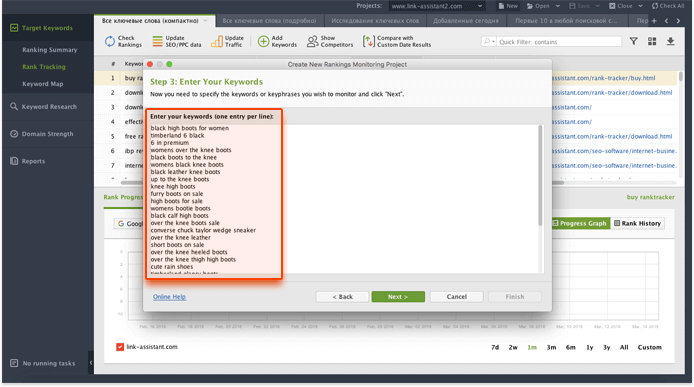 4. Finally, click on Target Keywords > Keyword Map in the left-hand menu, select PPC Analysis Tab. Select one or more keywords and click the Update SEO/PPC button to refresh the data. Your Rank Tracker screen should now look like the one below. Pay attention to the Cost Per Click column. It lists the estimated cost per click for the given keyword in AdWords. The strip over the header of the spreadsheet also includes the average Cost Per Click. It's also worth to pay attention to the maximal and minimal values in this column. Just click the header to sort it.
In my example the average cost per click is 0.67 USD.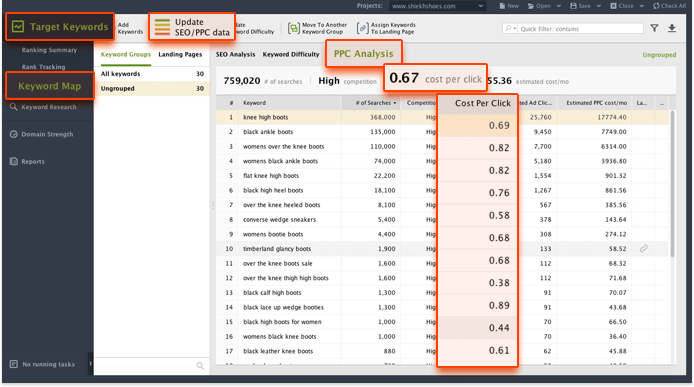 Cost per conversion Model
By now you should have all the required components. These are maximal customer acquisition cost, the conversion rate, the average cost per click for the sample keywords.
This is how these ingredients work together:

We use the conversion rate and cost per click to calculate the expected cost per conversion. In my example, it is 1 / (9.91% / 100) * 0.67 USD = 6.76 USD. It means that I would have to spend approximately 6.76 USD to get one conversion for the given set of keywords.
Finally, you should compare the expected cost per conversion with the maximal cost per acquisition.
Unsurprisingly, there are two outcomes:
The expected cost per conversion is higher than the maximal customer acquisition cost (CAC).
The expected cost per conversion is well below CAC.
In the latter case, you are the lucky one and can start off your PPC campaign, your chances to succeed are high.
Let's discuss what options one has if cost per conversion exceeds maximal customer acquisition cost.
As you might have noticed, there are two levers you can pull to get a better result. These are conversion rate and cost per click.
Step 1.
Invest time and efforts to improve the landing pages of your website. There are a few things you might want to tweak to improve their conversion rate:
page layout;
call-to-action elements;
sign-up forms and buttons;
page speed;
mobile version of the page.
If you need additional information, see this guide on landing page optimization.
Step 2.
Try to find relevant keywords with a lower cost per click. Rank Tracker has 20 integrated keyword research tools. Click Keyword Research > Suggest Keywords to access them. When you feel that the keyword list is big enough, press Update SEO/PPC Data again, sort the keywords by Cost per Click, and check if you managed to dig out cheaper keywords.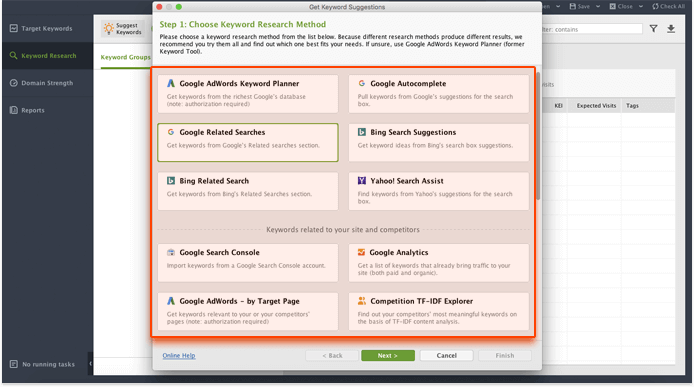 On a side note, in the situation when the target keywords that you have found are too expensive, many marketers recommend to research the so called long-tail keywords. I feel strongly skeptical about this advice and here is why. If a long-tail keyword includes a substring that, in its turn, is a high-search volume competitive keyword, chances are that you will not gain much benefit from using this keyword in your advertising campaign.
Below is a SERP for the query "what is the best SEO software tool on the market". The keyword phrase is rather long-tail, isn't it? However, all the ad slots on the first page are occupied. It happens because the advertisers are targeting highly competitive broad match keywords "seo software" and "marketing tool", which are a part of thousands of other long-tail keywords. As a result, their ads are displayed both for the short- and long-tail keywords.
The first-page bid for such long-tail keywords is normally comparable to the one for the relevant short-tail keywords. However, AdWords keyword planner would report that the cost per click for these long-tail keywords is zero or very low.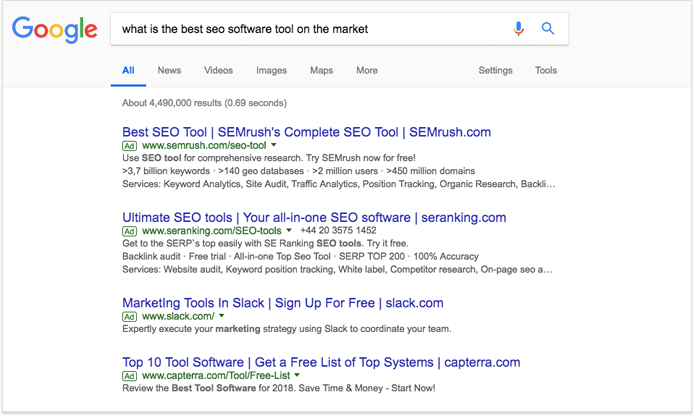 What are your options if there are no cheap keywords and landing onpage optimization has no tangible effect? Explore the opportunities of AdWords Display Network.
It has more affordable bids, but it's harder to get the right kind of traffic. Don't forget that there are other players outside. Bing Ads has substantially less traffic, but the bids are lower there as well.
The Roadmap
Find out the maximal customer acquisition cost for your business.
Estimate the cost per conversion for your target keywords.
Make sure your website complies with the policies.
Compare the cost per conversion with the maximal customer acquisition cost (CAC).

If the cost per conversion is lower than CAC, you can easily start a PPC campaign.
Else you should try to improve the conversion rate and find cheaper keywords.
If your efforts fail, try other options: Bing Ads, Display Network, etc.
---
Choosing the right keywords for PPC and SEO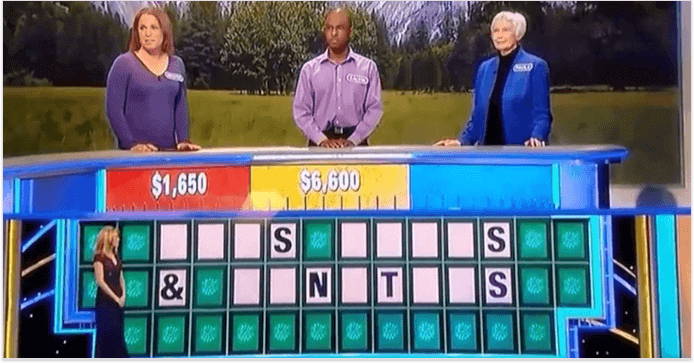 Let's discuss how to distribute your target keywords between SEO and PPC. I assume that you already have a list of target keywords or have a clear understanding of how to build your own keyword list. Just in case, here is a link to a fully-fledged keyword research guide.
These types of keywords are good candidates to be targeted by PPC ads:
Brand keywords;
Seasonal keywords/ Promotions;
Transactional and Commercial keywords
Hard-to-rank-for keywords with affordable bids;
These keywords rather belong to your SEO academy plan:
Informational keywords (reviews, comparisons, buying guides);
Low-hanging fruit keywords;
Brand keywords
It sounds counter-intuitive to pay someone to get ad impressions for your brand keywords. Apparently, your website ranks high for the brand keywords in the organic search results. Here are three arguments that can make you change your mind:
Brand keywords are highly relevant to your website. AdWords will assign higher Ad Relevance and Expected Click Through Rate Scores to the brand keywords resulting in a higher quality score for your ads. The higher quality score of individual keywords - the higher your account quality score (Google denies that account quality score exists. But many marketers indirectly observe this phenomenon). Why should you care about the quality score? It brings the bids down and your profit up!
Your competitors may bid for your brand keywords and steal your traffic. While you cannot prevent them from doing this, you can make your brand keywords less attractive.
Your brand name includes a word that may be targeted by other advertisers and you get less exposure in SERPs. "SEO PowerSuite" is a good example. Believe it or not, there are advertisers that are targeting just the broad-matched keyword "SEO". As the result, some folks that are googling for "SEO PowerSuite" get exposed to the ads that are related to SEO but have nothing to do with SEO PowerSuite.
Seasonal Keywords/ Promotions
SEO has a major drawback. You have no guarantee that your website will pop up in organic top results for the target keywords right on time. More to that, you can forecast your SEO progress with a low precision, like several weeks or months.
What if an ecommerce store keeps an oversupply of sun protection cream? The owner hears the weather forecast for the next week: it will be hot and sunny. They realize that the whole town will rush to the beach, and they will need his sun cream! But their website ranks below top 10 for the relevant keywords! PPC is the only way to seize the moment.
The Roadmap
Get through the list of your keywords and find seasonal keywords if any. Use Google Trends when in doubt.
Check if the relevant keywords have agreeable bids:

If you can break even, get a PPC campaign prepared.
Otherwise try to get traffic from SEO.

If the trend has a well-established and predictable cycle, you can do SEO for the related keywords. E.g. All I need for Christmas madness is happening every late November — early January for at least 14 years in a row.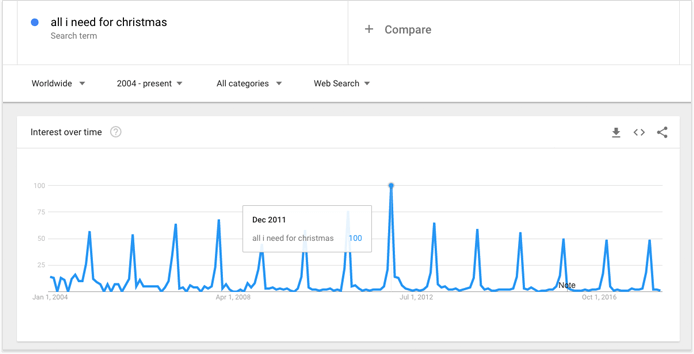 Transactional and Commercial keywords
Transactional keywords are used by the users that show intent to perform some action. Transactional keyword phrases typically include verbs, such as "get", "download", "view". Commercial keywords are a subtype of transactional keywords. When the searchers use commercial keywords, they show intent to purchase a product or service. Such keywords often include words like "price", "buy", "deal", "discount", "free shipping", "order", etc.
The searchers that use transactional keywords are more motivated to close the deal at the moment performing the search. That makes them a perfect audience for your PPC campaigns.
Sure thing you can optimize your landing pages for the transactional queries as well. But there's one problem. You cannot squeeze them all in, say, the page title, and even if you try to, you may end up with something like "Buy SONY PS4 with a Free Gift at Good Price and Get Discount | Free Shipping". How to get around this problem? Pick out 2-3 commercial keywords per page to target with SEO, other combinations belong to your PPC campaigns.
There are two practical problems that show up when one works to set up a PPC campaign for transactional keywords. First, you need to generate all the permutations of the <Product/Service Name> + <Transactional Keyword> type. Second, you need to split the keywords into ad groups. Check out the "how to" below for the solution.
SEO PowerSuite tip:
Generate keywords and group them with Rank Tracker
1. Rank Tracker has a keyword suggestion tool that lets you generate all possible keyword phrases from individual keywords. We are going to use this tool now. Open Rank Tracker, click on Keyword Research > Suggest Keywords. The modal window will pop up. Scroll its contents down and click on Word Combination.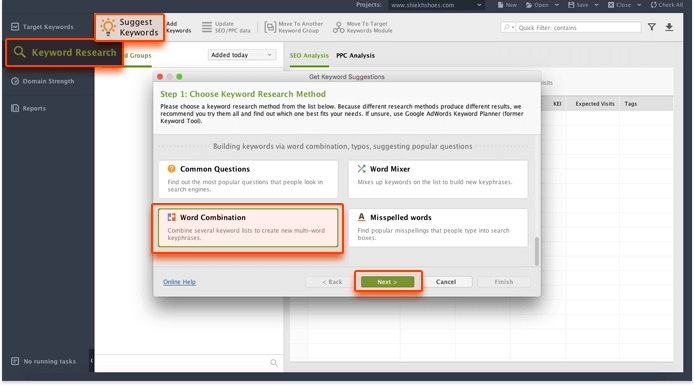 2. On the next screen you can select the number of parts to combine, and the fields where you can enter the elements for the newly generated keywords.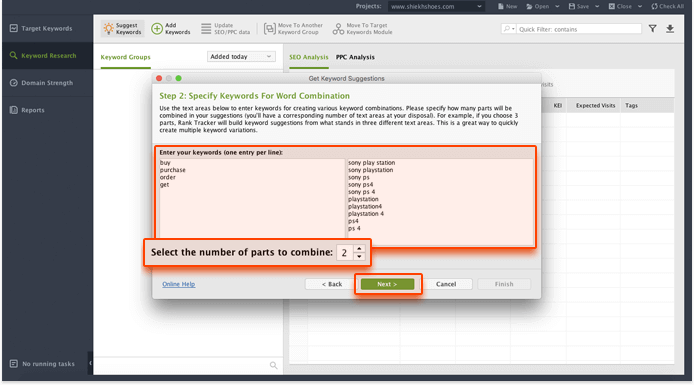 3. As the next step, make sure that you check the boxes Group Keywords and Check SEO/PPC data for keywords. Click Finish, and let Rank Tracker do the boring job for you.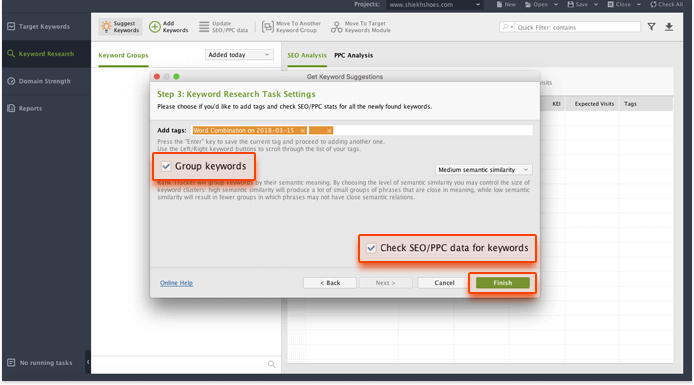 4. Rank Tracker generated 40 keyword phrases from my input keywords. The software organized them into the semantically related groups, these can be used as the basis for future ad groups in AdWords. The relevant PPC data is ready for the analysis.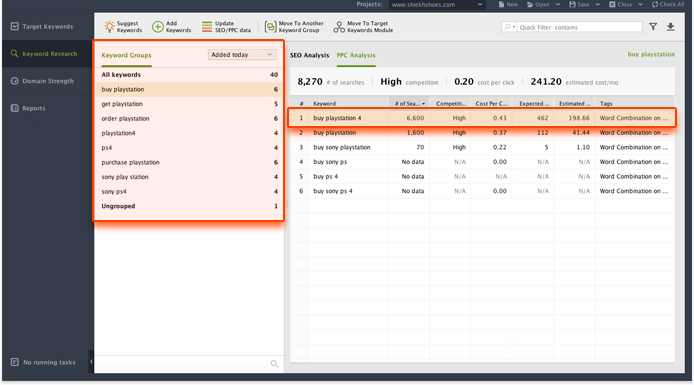 The Roadmap
Prepare a list of commercial transactional keywords for your website.
Use Rank Tracker to generate all the possible permutations and collect SEO/PPC data.
Weed out low search volume keywords.
Pick out 2-3 relevant keywords per landing page on your website and target them with SEO.
Target the remaining transactional keywords with PPC.
Hard-to-rank-for keywords with affordable bids
No matter how good you are at SEO, you have probably been in situations when despite any efforts a website just won't get to the top 10 for a juicy keyword. Such keyword is a good candidate to be moved from the SEO keyword list to the PPC keyword list.
Try to detect these hard-to-get keywords early. You can then use the expected conversion rate and cost per click to estimate if you can afford to target them in PPC.
You can use Rank Tracker to estimate your chances to rank higher than the competitors. See the "how to" section.
SEO PowerSuite tip:
Get keyword difficulty estimates with Rank Tracker
1. Open Rank Tracker. Click on Target Keywords > Keyword Map (I assume that your project already includes target keywords). Click Update Keyword Difficulty to refresh the data.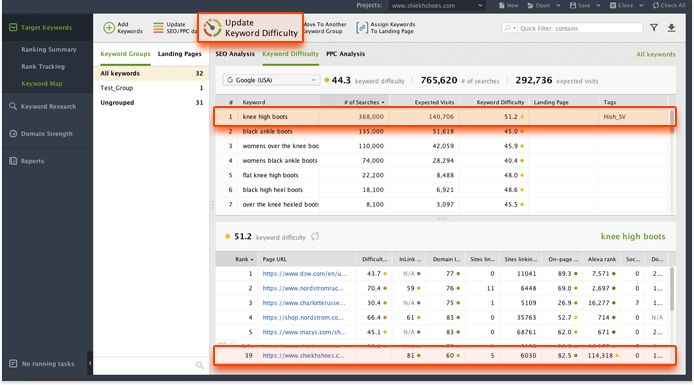 2. When you click on a keyword, Rank Tracker displays the competitors that rank high for the keyword, along with their core SEO factors. You can then compare your website rank and local search ranking factors with the competitors and estimate your chances to outrank them in the nearest future.
Informational keywords (reviews, comparisons, buying guides)
When a person is just starting a conversion path, they are lacking the information to make a decision and close a transaction. Such users google for keywords that include words like "reviews", "comparisons", "buying guide", etc.
Targeting informational keywords with SEO has a number of benefits:
It's easier to create fresh useful content optimized for informational keywords.
It seems like Google is prioritizing the informational content in SERPs over the commercial content, even when a user is searching for a product name. E.g. I randomly googled for HP Deskjet 2530 (it's a printer model). The results 3 and 4 are the reviews and printer specifications.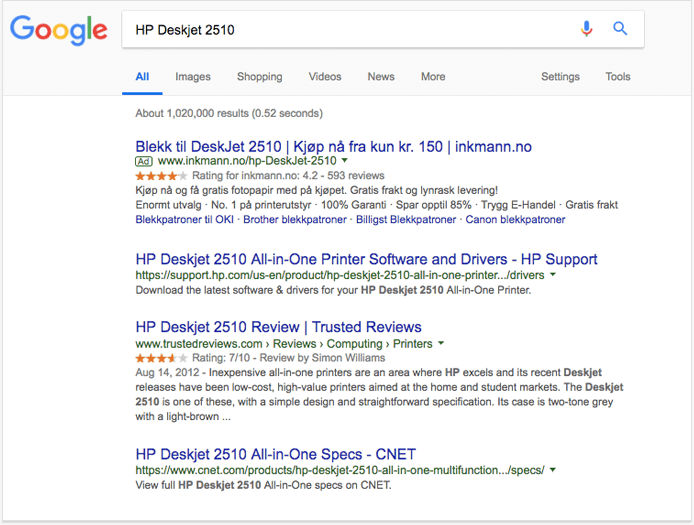 Low-hanging fruit keywords
I bet there are some lucrative keywords your website ranks rather high for, but you are completely unaware about these keywords. And if you know nothing about them, then they are not on your SEO plan. They are ranking purely organically. It means that with some SEO effort you can improve the positions substantially and get additional traffic with less effort.
Let's try to find such keywords:
Login to your Webmasters Tools account.
Navigate to Search Traffic > Search Analytics.
Check boxes Impressions, Positions and select the Queries toggle.

Sort the keywords by Position. Pay attention to the keywords that appear on positions 5-10, 10-15. Are there any hidden gems there?
The Roadmap
Detect informational and low-hanging fruit keywords related to your product and service.
Analyze the competition level of these keywords.
High-search volume, low-competition keywords of these types are to be included in your SEO plan.
To round this part of the guide up, I named just a few cases and principles that one may use to determine what keywords are best for PPC and what keywords belong to SEO. Don't take them as a must-do prescription, but rather as alternative options that you can explore to achieve better results.
---
SEO and PPC play together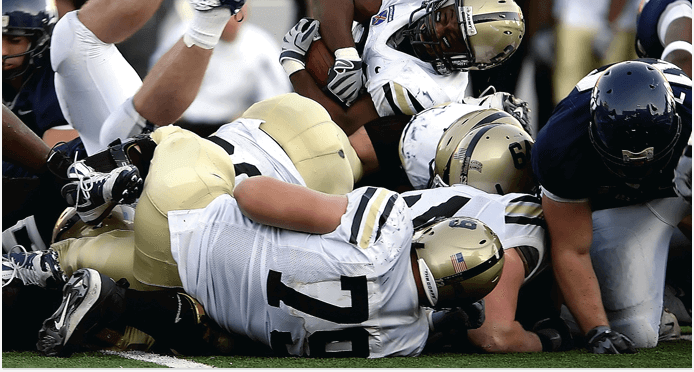 When it comes to SEO, it's hard to make isolated reliable split tests. But you can leverage the paid ads to accumulate experimental data and use the knowledge in SEO. There are at least three cases when pay-per-click ads can help you achieve better results in SEO and avoid costly mistakes.
1) You can use PPC whenever you need to test the performance of:
Page titles and descriptions;
Keywords;
Landing pages.
The snippet of a page has a direct influence on CTR. It consequently impacts the amount of traffic you get. The only way to find the best performing snippet is an experiment. However, it's easier said than done. Here are just a few steps you'll have to take:
find out the exact time when Google started displaying the updated snippet;
calculate the number of impressions in SERPs;
make sure that the position of the website remains stable during the experiment;
there's no way to test multiple snippets simultaneously.
Luckily, the AdWords text ads resemble the snippets in the organic search engine results. They both have a title, description, and display URL. You can use the text ads as the dummy snippets.
The Roadmap
Pick out the experimental landing page on your website.
Prepare a list of target keywords. You may well choose the ones the page is already ranking for.
Prepare 2-3 different text ad creatives. These will feature the alternative SEO titles, and descriptions. Important: don't forget to include the current SEO title and description in the test. It will be your base variant.
Create a test advertising campaign. Make sure you run the test long enough to get the statistically reliable results. You can use CTR and/or Conversion Rate to pick out the winner.
2) It's a good idea to test ride the keywords as well. There are two questions to answer:
Do these keywords convert well enough?
Can they bring enough traffic?
The Roadmap
Pick out a landing page on your website.
Prepare a list of keywords you want it to rank for.
Create an ad that resembles the snippet of the page.
Run a test advertising campaign to find out if the keywords bring enough traffic and conversions.
In a similar way you can test the performance of your landing pages without waiting before they finally reach high positions in SERPs.
Important notes
Target keywords must be exact match keywords.
The number of impressions you get in AdWords is not strictly equal to the number of actual searches for the keyword.
The final conversion rate depends on the combination of keywords, ads, landing pages. It means that you should run a test against one element of this chain at a time, e.g. test different landing pages. Other elements must be invariable.
I hope this guide showed you that SEO efforts can be more effective when combined with other online marketing activities. If you have fresh ideas on the subject or questions, feel free to post in the comments. I'll be happy to discuss them!
---

By: Yauhen Khutarniuk
Article stats:
| | |
| --- | --- |
| Linking websites | N/A |
| Backlinks | N/A |
| InLink Rank | N/A |