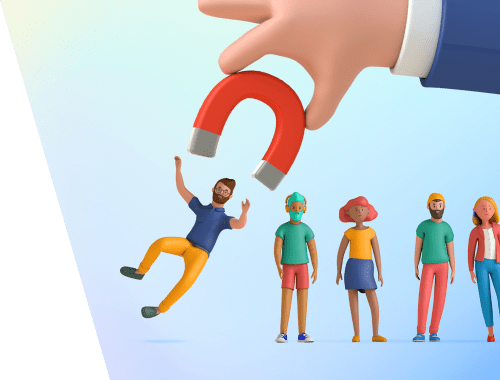 23 Ways to Drive Traffic to Your Website [+ Free PDF Cheat Sheet]

In this guide, I've collected all the techniques for driving traffic to a website known to the SEO world. This checklist is especially helpful for those who are trying to recover after sudden ranking drops.
Key Points
> The checklist is universal, which means you don't need to implement all the points. Make sure to adapt the strategy to your business.
> You can download my Drive Traffic to Your Website cheat sheet right now if you have no time to read this meaty article.
Paid promotion
The most obvious and on-point way to attract traffic to a website is to pay for it. Online ads usually occupy the most visible places on your device's screen and instantly grab your attention.
What paid promo campaigns are really good at is bringing quick results and draining your budget. If you are ready for it, the following techniques are for you.
1. Run Google Ads campaigns
Google Ads allows you to promote your products and services on Google search, YouTube, and some other sites on the web. Based on where you want to place your ad, there are 5 Google Ads campaigns you need to know about.
Search Ads
Search ads are surfaced on the first SERP, at the top or the bottom of it. They come in text form and look pretty much like standard search snippets:
FYI: 65% of brands claim that Google Search ads are the most effective PPC channel for them. So, if you need to focus on one search engine advertising type due to a limited budget, my advice is to focus on this one.
Shopping Ads
These ads are displayed in the shopping carousel on the first SERP and promote your products. This time, besides text, we see an image of a product.
But note that these ads are good for retailers only and require owning a Google Merchant Center account.
Display Ads
These visual ads are placed on third-party websites and apps connected to Google Display Network (website owners get money for providing ad slots). You can set up either responsive display ads (default type) or static image ads. As you might have guessed, the first type automatically adapts to an ad slot on a page, while another one doesn't.
Display ads can help you capture someone's attention even before they start searching for what you offer. It can be very beneficial for your brand awareness.
Discovery Ads
The most uncommon and therefore interesting type of Google Ads is Discovery Ads. You can see them on the YouTube Home and Watch Next feeds, Discover, and Gmail's Promotions and Social tabs.
This advertisement is personalized, i.e., it is based on user interests. So, it's triggered only when their interests match your offer.
YouTube Video Ads
And finally, YouTube Video Ads — my personal hell and one of the most effective ad types at the same time. These are those ads you see while or before playing videos. In fact, Google offers several YouTube ad formats for traffic driving and brand awareness increasing: skippable and non-skippable in-stream ads, bumper and masthead ads.
These ads are visual, and everything visual is perceived much faster by users. So mark my words, these ads work. But you have to do your homework first — create your own YouTube channel.
You can find all Google Ads campaigns and the instructions on how to launch them successfully on Google Ads Help.
2. Run Microsoft Advertising campaigns
Microsoft is that behemoth: Bing, Yahoo, AOL, and their syndicated search partner sites (the sites that use Bing and Yahoo search results) are just the first on the list of channels you can place your ad on. Though channels and scale are different, Microsoft's ad opportunities are pretty similar to Google's.
Search Ads
Search Ad campaigns work in essentially the same way as Google search ads. But here you have a chance to place your ads on Bing, Yahoo, and AOL search engines. The audience will not be as broad as on Google, but the CTR is bigger and the CPC may be a bit lower here.
There are several types of Search Ads in Microsoft: expanded text ads, smart search ads, responsive search ads, and dynamic search ads. For example, dynamic search ads are very good for newbies — they automatically target relevant search queries based on the content of your website, so you don't even have to create a list of keywords.
Shopping Ads
Likewise, Microsoft offers Shopping Ad campaigns. It's a complete analogy to Google Shopping Ads.
Microsoft Audience Ads
Microsoft Audience Ads is a native advertising solution and a counterpart to Google Display Ads. These ad placements are cross-device and include premium sites like MSN, Outlook.com, Microsoft Edge, Microsoft Bing, Fox Business, and CBS Sports.
Microsoft Audience Ads work the following way: if your ad matches a certain user interest, it will be shown to them.
And since Bing Chat is now as popular as Taylor Swift, and the advertising there is possible, it can become your chance of getting quite a lot of traffic. You can find all the information on how to get started with Microsoft Ads on Microsoft Advertising Help.
However, paid ads cannot be the only way of promotion. Once you have your ads up and running with all the tools set to track your results correctly, a single ad blocker can mess up all your plans. And approximately 25.8% of internet users are using ad blockers. Moreover, they say 92% of online paid ads go unnoticed by users. That's why you need a plan B. Which is SEO, of course.
SEO
As you know, the very core essence of SEO is to increase website visibility in search and help drive free organic traffic. Though the word "free" may sound enchanting, SEO requires a ton of blood, tears, and sweat. And a talented SEO specialist, who won't work for free until it's your close relative. And disruptive SEO tools, of course.
Below, I share 6 ways SEO can help draw visitors to your website.
3. Tackle keyword optimization
Keyword optimization means adding the right keywords to your webpages so that search engines can easily understand the content and show your pages on SERPs for the relevant queries.
To optimize your content for the right keywords, you first of all need to conduct keyword research and then do careful keyword mapping. This means you need to find the best keywords and then assign them to the relevant pages on your website.
There is a video guide on how to do keyword research for you to follow:
And if you want to plunge deeper into the topic and master your keyword mapping skills, make sure to read our 7-step keyword mapping guide.
Once you are ready with keyword research and mapping, it's time to place your keywords where they belong on a page: URLs, meta titles and descriptions, headers, alt texts (if possible), and naturally throughout the text body. There is a visual guide for you:
4. Make your SERP appearance noticeable
If your ultimate goal is to drive traffic, then you should take care of how your pages' snippets look like on SERPs.
Your page snippet may look like a plain blue link or can be surfaced as a rich result or featured snippet. Take a look at the image below. Which search result does invite you to click?
Probably, the first one or the last one. Am I right?
And how about that? Featured snippets (which take position zero on the SERP) get 35,1% of clicks on a SERP they appear on.
I bet you feel inspired to get it. But sorry to get you back down to earth — there is no guarantee that you will get either a rich snippet or a featured one, even if you do everything I describe below. It's Google anyway who has the final say. Still, it doesn't mean you shouldn't try.
So, what you do need to control your search appearance is to fine-tune the following things: your title tags, meta descriptions, and structured data.
Let's start with titles and meta descriptions as you don't need to be SEO-savvy to make them right. The title and description will show up below the URL of your page as it appears in the search engine results.
Both of them should be unique, concise, straight-to-the-point, containing a keyword and a call to action (optional). In order to remain visible within Google, your title should be 60-70 characters long and your meta description around 160 characters.
Ease the task for yourself — use WebSite Auditor's Content Editor to create/edit your title and meta description and preview how it will appear on a SERP. Launch the software, go to Page Audit > Content Editor, then choose if you want to create a new page or edit an existing one, enter a keyword, and choose the editing mode. Click on any of the 2 top fields to create a page snippet.
Download WebSite Auditor
You will immediately see how your text fits into the limits and what the snippet will look like. You can also compare your snippet to those of your competitors.
Structured data can also help you get traffic. It helps search engines understand how to interpret and display your content. Google uses structured data to enable special search result features. This way, you can get a rich snippet, which surely stands out from other standard snippets.
To employ structured data, you need to add schema markup (a special semantic vocabulary of standardized tags) to the page's HTML code. To learn all about it, read our ultimate guide to structured data for SEO.
Finally, you can check if you did everything correctly and if your page is eligible for rich results with Rich Results Test.
5. Do internal linking
Internal linking is linking from your own pages to other pages on your site. It drives traffic, redistributes link juice to pages that lack external links, and keeps visitors on your site longer.
Here is our full guide to internal linking. A short summary of it goes as follows:
6. Provide better user experience
User experience is a ranking factor. The better UX your website has, the higher it is shown on SERPs, thus the more traffic it gets. What's more, if users enjoy interacting with your website, they will be more likely to come back and recommend your website to others. Which is, once again, more traffic.
There are several things you can do to make your website's UX better. First, improve your site's Core Web Vitals. These are metrics that show the site's loading speed, its interactivity, and visual stability. You can use PageSpeed Insights to check a specific page's performance or open the Experience report in your Google Search Console.
If you don't want to check each page separately, use WebSite Auditor. It analyzes the pages in bulk so that you can see if there are any issues on the whole website. Go to Site Structure > Site Audit and scroll down to the Page Speed section.
Download WebSite Auditor
You will see which pages do not pass Core Web Vitals assessment or have poor Performance scores. Moreover, you will be given recommendations on how to fix any of the possible issues.
The next thing to improve is website safety. Make sure your pages are served through HTTPS, an internet communication protocol that protects all data sent between a client and a web service.
Mobile usability is no less important as well. A mobile-friendly site is easy to view and use on a mobile device. It doesn't require users to pinch or zoom in to read the content. To check in bulk which pages have mobile usability problems, open the Mobile Usability report in Google Search Console.
The last but not least thing you can do is remove intrusive interstitials from your pages. I mean the popups and standalone interstitials that make your page content less accessible. It doesn't mean you should get rid of all your popups though. For example, you'll never be penalized for cookie usage and age verification popups. Just make sure your popups take up a reasonable amount of screen space.
7. Do link building like a pro
Link building, no doubt, is one of the major ways of driving traffic to a website. It is the practice of gaining and building backlinks from 3rd party websites to yours.
There are many methods you can do link building. My advice is to try to gain natural backlinks by creating great content first of all. If you write useful content of high quality, your readers will be more likely to refer to your pages from their websites.
Another way of natural link building is guest blogging. It is the practice of posting your articles with a link to your site on third-party resources. If you are new to this, I do recommend browsing through this Susan Saurel's guide on guest posting to explore the process in detail.
Here are a couple of tips to make your link-building routine easier and more effective:
8. Improve your local SEO
If your business has a physical location, do the local SEO. If your site doesn't show up when a user in your area performs a search, you consequently miss traffic, activity, and sales.
How do you do local SEO? First of all, local SEO means optimizing your site for local search intent queries — those that contain the name of your area, local landmarks, or even near me queries, e.g., "palo alto kindergarten", "pizza delivery near me", etc.
Where to find those queries, you may ask. Most likely, you can build a list of such keywords yourself or use Rank Tracker's keyword research tools. For example, you can use Keyword Planner to gather keywords from Google Ads Keyword Planner. For that, go to Keyword Research > Keyword Planner, enter your keyword(s) and get the list of the relevant keywords:
Download Rank Tracker
Second, make sure you create landing pages for each location if your business operates in several places. And it will be super beneficial to apply Local Business structured data to your local pages. This way, you tag your business information (company name, address, and contact details) and Google will display the knowledge panel with details about your business when it matches users' queries.
And finally, you need to make sure your business has a listing on Google Business Profile (formerly Google My Business) and Bing Places for Business. Keep your listings updated, work with reviews, and don't forget to specify your website URL.
Feel free to check out our full local SEO guide for more details.
Content creation
I'm sure you've heard the favorite expression of many digital marketers "Content is King," which, by the way, originates from Bill Gates's same-named essay. But it seems to me that each marketer has their own idea of what it means. For me, content creation is about turning your knowledge and skills into an informational product, which can be used for different purposes.
In our case, this purpose is to drive traffic to your website.
9. Start a blog
Even if you sell toilet paper, there are plenty of things to tell your audience about it. And there's no better place to do it than through your blog. Blog posts are the additional content that will always attract traffic and grow the base of potential clients.
To run a successful blog, you, first of all, should focus on content quality. Don't rewrite the content already written in other blogs, especially competitors' blogs. It's always better to share your own expertise. Otherwise, you will look like a copycat. If you still decide to re-write, do it better than others.
You should publish content regularly. But, again, it shouldn't be at the expense of quality. So, it's wise to decide on the frequency of posting based on your niche and workload.
And finally, publish diverse content, alternating trendy (high traffic) and less popular niche topic content. It can be company news, posts, articles, case studies, original reports, listings, checklists, guides, interviews with industry top dogs, etc.
10. Focus on creating evergreen content
Evergreen content is timeless content. It never loses its relevance and draws sustained interest over time. This means you can create one piece of content and it will bring you traffic for a long time.
Usually, evergreen content is how-to guides, case studies, checklists, and listicles. They are meant to be useful and relevant and in demand over a long period of time. At the same time, news, seasonal, and trendy posts tend to become history very soon.
Take a look at users' interest in "Christmas music playlist" for the 5 past years:
Now compare it to "How to promote your instagram account":
It's obvious which topic drives more traffic.
Let's move to practical tips on evergreen content straight away:
11. Choose catchy headlines
The first thing that attracts attention and invites you to click on a page on a SERP is its headline. That's why let's have a look at a couple of tips for good headlines.
First, do not overdo it when trying to make your headlines catchy. Your headlines shouldn't be click-baiting. Though such headlines certainly catch the eye, the only thing they bring is a great number of bounces. And it's quite logical — if users can't find on your page what is promised in a title, they leave it. So it's always better to be as straightforward and specific as possible to attract the right audience.
If you have numbers to share, do it. And if it's a listicle, specify the number of points in it.
It's also great to call out your TA.
Another good tip, though not so obvious, is to never ask a question in your headline that your reader can answer "no" to. Why? Because the article will be perceived as not worth the time to read.
Of course, use your keywords in your headline. If you don't, your page won't be optimized for search engines and people may not find your content when searching for the topic.
Besides, there are a lot of popular headline theories that you can make notes of:
If you are new to content writing or want to check your copywriter's work, you can use the CoSchedule tool. It is a tool/browser extension that analyzes your headlines and suggests what you can do to improve them.
12. Create more visuals
Visuals improve the readability of a text, boost interest, and encourage users to spend more time on your site. Moreover, visual elements help generate backlinks and are a chance to appear in image search. To support the statement with some numbers: A third of all Google searches are for an image and 13% of SERP features are Image Pack. Plus, statistics say that infographics increase website traffic by 12%.
Here is what you should direct your effort on:
There are tons of useful tools for visual aids creation that can ease your workload: Canva, Ezgif, Visme, Figma, etc. What's great about them is that they can be used for free.
While creating your perfect visuals, don't forget about Image SEO. It includes the right file naming, descriptive alt text with relevant keywords, decent quality, and the use of image dimension attributes.
And, finally, keep in mind the copyright law. You can freely use images under the Creative Commons licenses, made by your designer, or the ones found on image stocks.
13. Consider eLearning options
You can deliver your expertise not only via blog. eLearning is also a great opportunity not only to increase traffic but to educate your potential clients/consumers, which, in turn, increases revenue.
If you think that not all topics are good for eLearning, think about this: there are courses on doomsday survival on Udemy and the Vampirology Diploma Course on Center of Excellence.
I can suggest creating the following eLearning content:
Social media and communities
Let's diversify your traffic sources even more. Social media and online communities are usually the places where your target audience doesn't just waste their free time. People actively communicate, learn, and work there. So it's a perfect opportunity for your business.
14. Be active on social media
Bring your business closer to people — actively post and communicate with the audience on social media. For example, we do this all the time:
The first thing you need to do is to discover the platforms where your audience is active. Most likely, this is where your direct competitors are active. It can be not only Facebook, Instagram, LinkedIn, and YouTube, by the way. Thematic forums and Q&A sites also count.
For your online presence to work for you, you need to be there regularly. A content plan developed in advance will be of help here. Speaking of posting, you need to do it at the right time — when your TA has time to open their apps and scroll through feeds. This requires careful analysis.
It's vital to place links to your website (homepage or any other relevant landing page) in Bio or About sections and in captions to posts if the platform allows. When placing your links, always make sure they are all clickable as no one will bother to copy and paste your text into the search bar.
Promote your accounts and posts to achieve the desired results. For example, you can use hashtags to get your posts visible to a broad audience. It also works to communicate with people in comments and private messages.
15. Use social media ads
Social media ads are basically the quickest way to connect with your target audience. They leverage user information to serve them highly relevant ads.
Social media ads offer a lot of formats: text ads, images, carousels, collection and product ads, Stories and IGTV ads (Instagram), and Messenger ads (Facebook). So, you have a lot to choose from.
To make it all work for you, you need to choose the right platform. Or several platforms if your budget allows it. If you are new to the matter, I suggest focusing on the media that currently brings most of the traffic. As a rule, Facebook is the platform of choice for most advertisers, so you can try it for starters.
The second most important thing here is to create an appealing visual for your ad. Since social media users' attention span is too short, you need to quickly grab their attention with a stunning picture.
16. Work with influencers
Influencer marketing works. And if you think it's an option for big brands only, you're wrong. Micro- and nano-influencers ask for a reasonable price and bring even better results as they have a loyal audience that listens to their advice.
Traditionally, the first thing to do is to find the platform where your TA is. And only then find the influencer. You can find them manually among your followers, through agencies, or on special platforms.
I like how Awario works here. It allows you to find the main influencers by your keywords and will show some statistics of theirs: number of followers, subscribers, shares, and views. In general, a nano-influencer usually has from 100 to 10,000 followers, while a micro-influencer has from 10,000 to 200,000 followers.
And yes, checking influencers' audience size and engagement rate is important in planning the returns and the influencer's fee. Once you do that, reach out to your niche opinion leader through email or DM with your offer.
Coordinate your campaign — share your goals with the influencer, provide guidelines, and agree on payment. And then all you'd have to do is track results to understand if it works and is worth the effort.
Email campaigns
Mailing is a powerful outreach tool. It involves sending a series of specific emails to a list of your subscribers. According to a survey conducted in 2020, for every U.S. dollar invested in email marketing, brands earned 36 (45 in the retail, ecommerce, and consumer goods sector) U.S. dollars. This fact speaks volumes, so give email marketing a try.
Though there are many types of emails you can be sending, I will touch upon the best traffic-driving ones.
17. Send emails to announce new content
Every time you publish product or company news, new article, or research, tell your subscribers about it personally, i.e via email. It's rare that users visit your site regularly in order to learn something from you. So, you can hit their inbox and say, "Hey, I've got something interesting for you. Check it out!" We at SEO PowerSuite do it regularly, here is an example:
It can be a short email of 2-3 sentences with a link to a landing page or a new blog post and a call to action. In fact, it can be anything you like.
Pay attention to email subject lines that have a high open rate and what time of the day it is better to send emails. With time, you'll naturally master your skills.
18. Notify about product updates
Keep your customer or fan base up-to-date with the latest features and functionalities of your product. Your subscribers would love to hear from you. Plus, they wouldn't mind learning how to use these new features and why it's worth their investment.
And maybe they'll tell their friends about you — word of mouth is real power.
Here is an example from Buffer:
However, here is a trick — your subscribers don't want to receive such emails too often. Once a month or so is more than enough.
19. Send weekly, biweekly, or monthly digest
A lot of brands send out a roundup of articles published weekly, biweekly or monthly. You can follow their example as digests do drive traffic if served right.
How do you make a beautiful digest? It's not difficult: for each post, we write a title and a brief description of what it is about (imagine that you are creating a snippet for Google). You can also work on the visual component and add an image for each item. Don't forget about Read More call-to-action.
Here is a good example:
20. Make use of partnership emails
Partnership (or co-marketing) emails are the emails that allow you to promote your business to another company's email list. This way, you leverage the audience of your partner company to increase the overall reach.
FYI: Co-marketing is the joint promotional activity of two (or more) companies. Such a partnership results in high-quality content or products that promote both businesses.
This way, you create co-marketing content (a joint webinar, research, or online course) first. Then you announce and promote your content through multiple channels, including email campaigns targeted at audiences of both parties.
In other words, you use the audience of another company to increase your reach and draw new visitors to your site. Here is an example:
Of course, a random company can't be your partner — your TAs should at least partially intersect.
Bonus tips
21. Get your business listed
Besides Google Business Profile and Bing Places for Business, there are other platforms where your site can get listed. I mean sites like Yelp, Tripadvisor, Glassdoor, Trustpilot, G2, etc. For each sphere of business, there are one or two review/rating sites, highly trusted and popular. That's your target.
However, your task is not only to get listed there but to maintain a reputation — work with unsatisfied clients, encourage positive reviews, provide business details (photos, working hours, contact information), and update them so that users see the up-to-date info.
22. Offer free or partially free tools
Free stuff attracts attention, engages and therefore makes people spend more time on your website. That leads to traffic growth and helps build trust.
What can it be? Something useful or entertaining: idea and topic generators, assessments, quizzes, and calculators.
For example, this SEO PowerSuite's Free Backlink Checker:
We also have Free Case Converter Tool and Free Word Counter. And even more to be released soon.
As for more entertaining things, it can be a Mexican cuisine test if you have a Mexican restaurant, or an interior design simulator if you have a design studio.
23. Set up an affiliate program
If you run a site that has products directly for sale, consider an affiliate program. While affiliate programs need management, they are also a great way to make more people talk about you.
To set up an affiliate program, you need to choose a special management app first. There are many to choose from: UpPromote, Refersion, Post Affiliate Pro, Refersion, etc. Then, decide on the commission fee and start promoting your program. Once you find your first affiliates, consider it a success.
However, affiliate marketing isn't right for every business. If you have small profit margins, for example, it may not make sense. It would be difficult for you to pay affiliates and also turn a profit.
Final thoughts
Congratulations on reaching the end of the article, it was a long read. I hope now you are full of new ideas and ready to get traffic to your site. If you know more ways, please share them with us in our FB community.
Article stats:
| | |
| --- | --- |
| Linking websites | N/A |
| Backlinks | N/A |
| InLink Rank | N/A |