Local Pack
Definition
The Local Pack is a feature in Google Search that displays a list of local businesses that are relevant to the user's search query[1]. It appears at the top of the search results page and typically includes the business's name, address, and rating. The Local Pack can be helpful for users who are looking for businesses or services in their local area.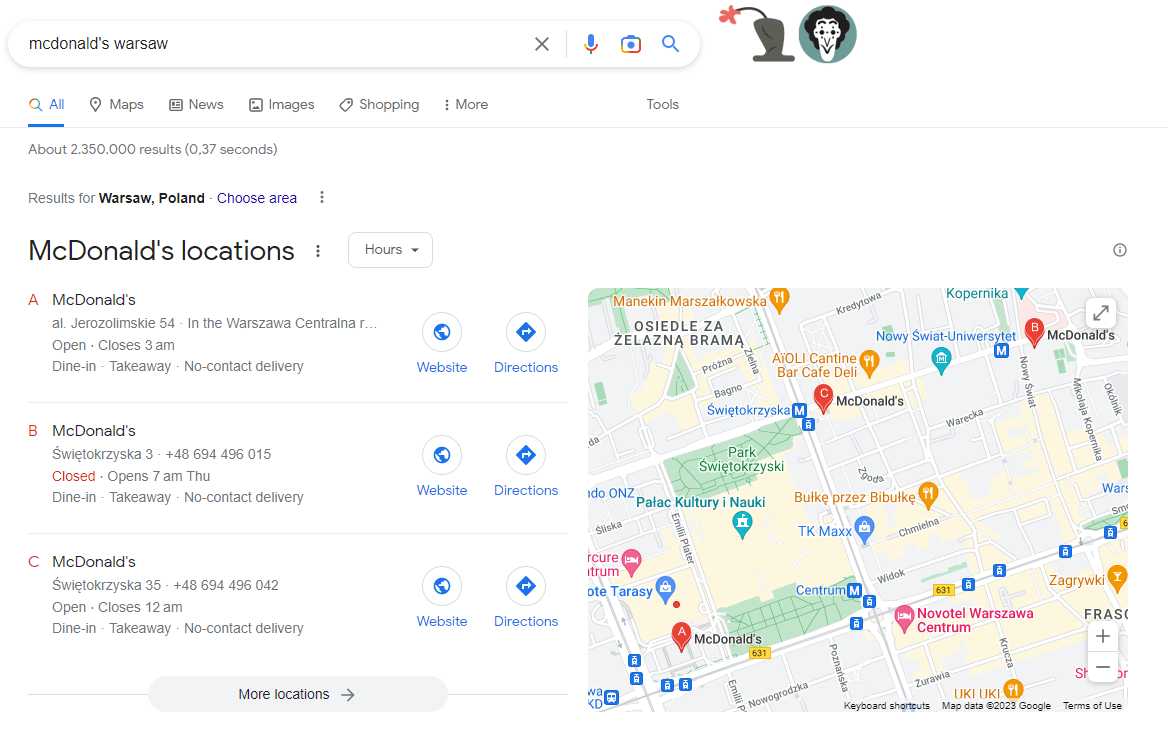 How to get your business in Local Pack?
To be included in the Local Pack, a business must have a physical location and be listed on Google Business Profile. Google uses a variety of signals to determine which businesses to include in the Local Pack, including the business's location, relevance to the search query, and user ratings.
The Local Pack can appear for a wide range of search queries, including queries for specific businesses or types of businesses, such as pizza restaurants near me or hair salons in downtown Los Angeles. It can also appear for more general queries, such as plumbers or dentists, when Google determines that the user is likely looking for local businesses.
Local Pack ranking factors
There are a number of factors that can affect the local pack rankings for a business in a search engine's results[2]. Here are a few:
Relevance: Does the business's name, address, and phone number (NAP) match what is on the website and Google Business Profile listing?
Distance: Is the business physically close to the user making the search?
Prominence: Is the business well-known in the area? This could be due to word of mouth, press coverage, or other factors.
Proper category: Is the business listed in the correct category on Google Business Profile?
Reviews: Does the business have positive reviews on Google and other review sites?
Quality and consistency of information: Is the information about the business consistent across the web and on the Google Business Profile listing?
Google Business Profile signals: Are photos and other information regularly added to the Google Business Profile listing?
It's worth noting that these factors can change over time, and search engines may place more or less emphasis on certain factors depending on the specific search being performed.
Local Pack benefits for SEO
There are several benefits to including the local pack in your SEO strategy:
Increased visibility
When a business appears in the local pack, it is more visible to users searching for products or services in their area. This can lead to an increase in website traffic and foot traffic to the business's physical location.
Improved local search rankings
A strong presence in the local pack can help a business rank higher in local search results, which can further increase its visibility and attract more customers.
Credibility and trust
Appearing in the local pack can help a business establish credibility and build trust with potential customers. This is especially true if the business has positive reviews from other customers.
Related links