How it all started
We uploaded the final version of LinkAssistant to the web — a free minimal value product we thought could help other people like us do SEO in a hassle-free way. To our surprise, it went off like hotcakes. We didn't exactly understand why, but as we now look back on it, it makes sense. There was one surprising competitive advantage we weren't aware of:
we hadn't bothered to do the tiniest bit of market research.

Aleh Barysevich
"Years later, we learned there had already been apps like LinkAssistant on the market, and had we known about them, we might have been tempted to copy what they did and how they worked." "Instead, we had no idea there were existing solutions and algorithms to be used.
So, we had to build our own thing from scratch.
As it turned out, LinkAssistant's unique algorithms were more effective in accelerating a site's growth in SERPs than other tools at the time."

Viktar Khamianok
The history
2004
Founders

Aleh Barysevich

and

Viktar Khamianok
built the first app LinkAssistant for link building and outreach.
2005
Rank Tracker
was created, one of the first keyword tools of its kind, to check organic rankings, research keywords, and analyze competitors.
2006
SEO SpyGlass
was built for backlink checks.
2008
WebSite Auditor
was conceived with the most varied set of tools for webmasters to audit sites, fix technical SEO, and optimize pages.
2009
SEO PowerSuite
was introduced as a four-tool bundle: Rank Tracker, WebSite Auditor, SEO SpyGlass, and LinkAssistant.
2016
The number of SEO PowerSuite users
hit 2,000 000 people
.
2016
The Domain Strength module
was added to all four tools.
2018
Sitemap Visualization
was added to WebSite Auditor; SERP Features tracking in Rank Tracker was enabled.
2019
Backlink history data
was added to SEO SpyGlass;
Content Editor
was introduced for on-page optimization in WebSite Auditor.
2019
SEO PowerSuite

cloud storage
became available for enterprise data sharing.
2020
Email SEO Alerts
were added to all tools.
2021
PageSpeed API integration
was added to audit pages for Core Web Vitals; the SERP Analysis module appeared in Rank Tracker.
2022
New handy Keyword Grouping Tool
was introduced in Rank Tracker.
The team
For around 20 years, a friendly and dedicated team of professionals have been refining SEO PowerSuite tools to make them all you want – accurate, convenient, and helpful. Our team of over 50 people work on hybrid working schedules in a cozy office and remotely in different countries.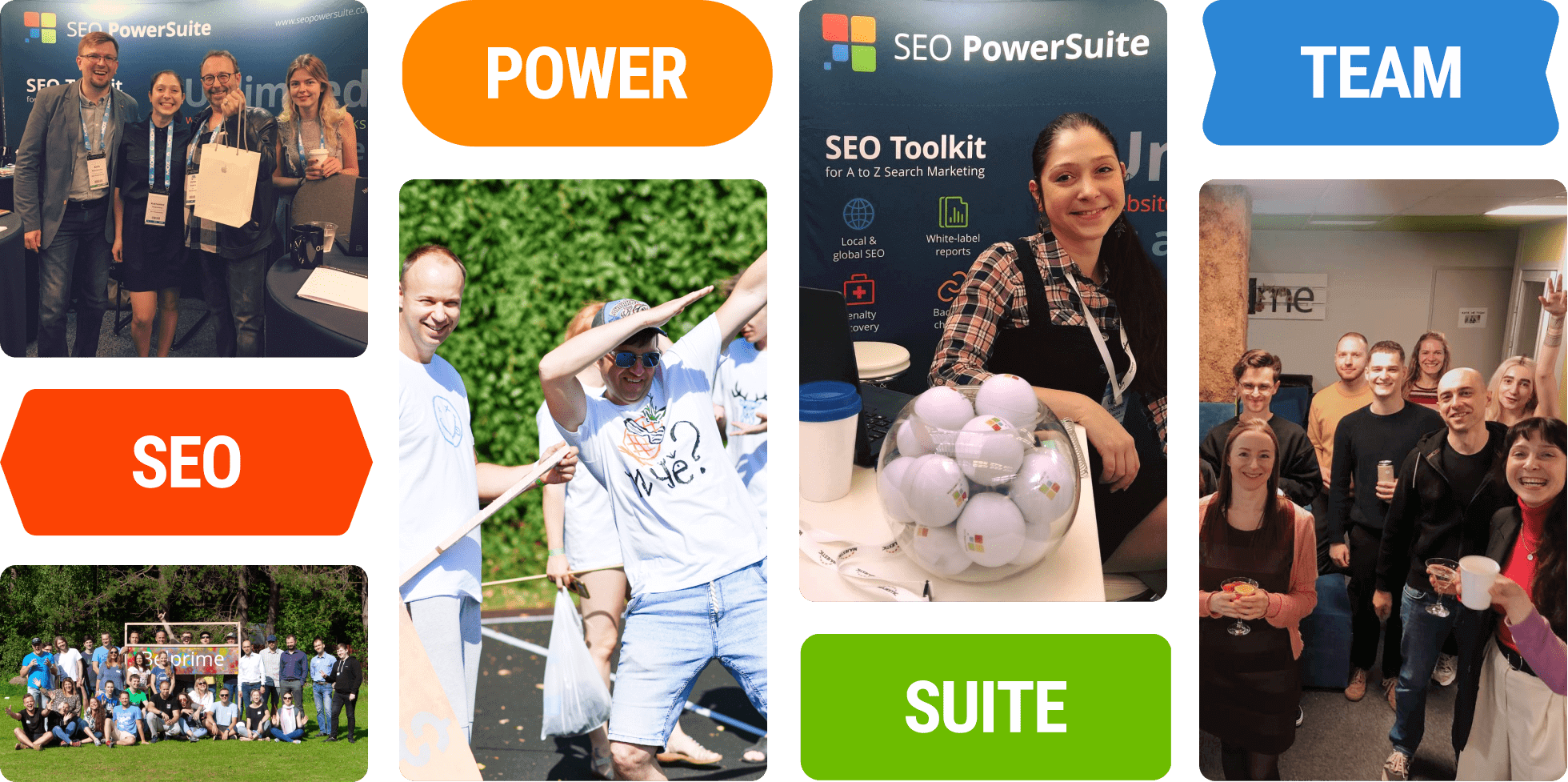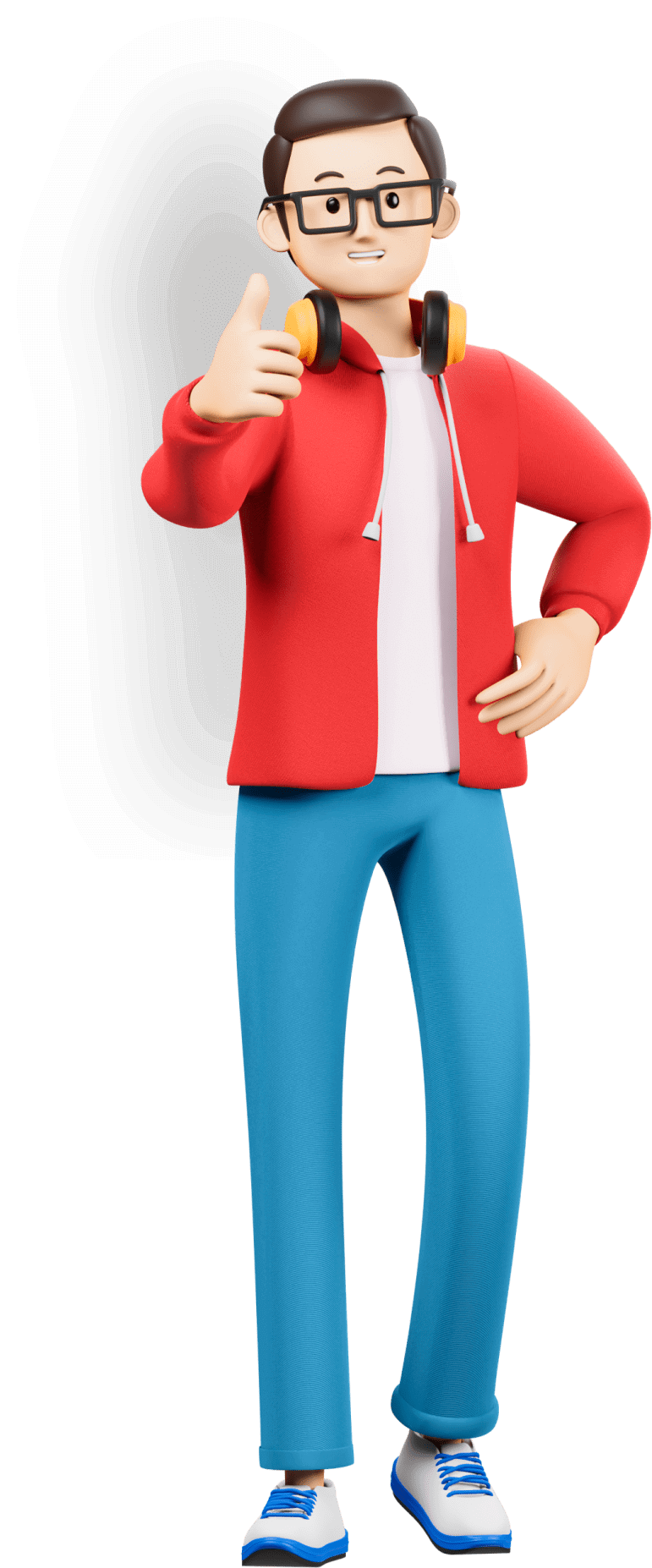 What makes
SEO PowerSuite so great
We are constantly improving our tools to meet the needs of SEO professionals, digital marketing companies, website owners, web developers, and other people dealing with search optimization.
And this is why SEO PowerSuite is equally good to tools in the high-end market while staying affordable and cost-effective.
Not yet an SEO PowerSuite user? Download it and give it a try!
WE HAVE AN AVERAGE OF
10.000
weekly active users worldwide
Our mission
Home of the best SEO and online marketing tools
Belief #1
Build something that's unique and 10x better than the alternatives.
Doing the same old thing in a completely new way — as long as that makes your product better and substantially more efficient — is something that will unfailingly get noticed. Just to mention a few things, SEO PowerSuite has unique algorithms for SEO estimates, such as Keyword Difficulty, InLink Rank, Domain Strength, and more. We use the GPS coordinates to provide accurate geo-specific rankings: now, we support around 600 localized search engines (including Google, Yahoo, Bing, and other alternative search engines – you can request a custom one if it's not yet on our list).
In Rank Tracker, the keyword research module uses machine learning algorithms (something our dev team has been working exclusively for a few months on) to identify the relevance of any given term to a particular topic. And tons more exclusive features that make SEO PowerSuite a beast of SEO tools.
Belief #2
Create something that anyone can use.
We started LinkAssistant when link building was about the only SEO practice out there. As both our knowledge of SEO and the industry evolved, we started building other tools and features to keep up. We were building the first version of every tool for ourselves — two friends starting a small business, looking for a single way to manage our increasingly complex internet marketing tasks.
We did not realize it right away, but it turned out we were lucky enough to have the exact same problem as our future users: we needed tools to grow our site's search rankings and traffic, tools that are easy to use, affordable, and comprehensive.
Belief #3
Build a solution that's truly all-in-one.
With time, we got more SEO-savvy, and so did our audience. But throughout that process, we never forgot what we were looking for when we were starting out: a simple, effective way to get our site to the top in SERPs, which would save us time and effort on doing the same things manually. Since then, we've built a ton of advanced features on top of the early version of SEO PowerSuite, but we never let those features go against the toolkit's simplicity of use.
We create apps that anyone — from a small business owner who's never done SEO before to a large digital marketing agency with hundreds of clients — can use straight out of the box. That implies keeping it simple, intuitive to use, affordable, and rich with pro-level features at the same time.
More than just SEO software
SEO PowerSuite evolved the same way as search engines did. We learned and checked every new hypothesis and tried and verified all SEO techniques coming in and out of fashion. And we have a lot to share with you in our
FIND NEWS ABOUT US IN
We love hearing from you!
Contact us anytime, and our caring support will answer you asap.
For partnerships and affiliate programs, read the terms and get in touch with the program managers.
For general inquiries, you can also write to support@seopowersuite.com.
5 A.G. Leventis, THE LEVENTIS GALLERY TOWER, 13th floor, Office 1301, 1097, Nicosia, Cyprus