SEO PowerSuite Press Info
Do you want to write about SEO PowerSuite? Thank you so much, your help is much appreciated. Below you'll find some assets and details that might be helpful.
Media Kit

The media kit is the summary of some of the content you'll find on this page, including the overview, the founding story, talking points, and contacts.
Assets
Logos
Application icons
Screenshots
This page has multiple screenshots of sample workspaces for each tool you can use. To download a concise set of SEO PowerSuite screenshots, click here.
Videos
Here's our 3-minute introductory video to SEO PowerSuite, which explains what search engine optimization is and how SEO PowerSuite can help sites rank higher. For details on how SEO PowerSuite works, please refer to the help video series.
About the company, the product and the founders
Link-Assistant.Com Company Description
Link-Assistant.Com is the maker of SEO PowerSuite - https://www.link-assistant.com/ — the all-in-one SEO software for search marketers, digital agencies and bloggers. Link-Assistant.Com is a small and dedicated company that competes on software excellence and customer service.
The company embraces the changing role of SEO in today's digital marketing world and believes that brands will keep relying on accurate SEO data to succeed online.
Link-Assistant.Com was started in 2004 by Viktar Khamianok and Aleh Barysevich with zero venture funding and has grown to a professional software house with 500,000 customers worldwide.
SEO PowerSuite Product Description
SEO PowerSuite is the leading SEO software for online businesses, enabling them to easily perform multiple search engine optimization tasks as a system and with a strong reliance on accurate data.
SEO PowerSuite was created as a way to simplify SEO for non-professionals. Over the years, the toolkit has become one of the leading tools for improving web presence, trusted by SEO amateurs and geeks alike.
The software is desktop (Windows, Mac, Linux). SEO PowerSuite is used by over 500,000 people (some from Fortune 100 companies like Microsoft, Disney, and Toshiba), including every 3rd SEO in the world.
SEO PowerSuite is a toolset made up of 4 individual programs — Rank Tracker, WebSite Auditor, SEO SpyGlass and LinkAssistant — delivering best results when combined.
The software is available in 3 editions: Free (limited functionality, no time limits), Professional and Enterprise.
The founding story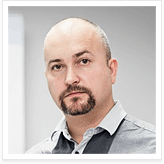 Viktar Khamianok
Co-Founder and CEO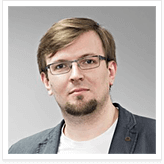 Aleh Barysevich
Co-Founder and CMO
Download high-resolution photos of Link-Assistant.Com's Founders
Link-Assistant.Com started back in 2004 when two developers, Viktar Khamianok and Aleh Barysevich, decided to launch a custom software development business. They built a website and picked search engine optimization (SEO) as a way of attracting clients and improving their online presence.
At this point, Viktar and Aleh knew very little about SEO, but it didn't take them long to realize that there was no comprehensive product on the market to take newbies like them by hand through the entire SEO process. They did find a bunch of small tools, each focusing on one SEO task. They found a great keyword research tool, a Google PageRank checker, another tool to spot broken links, but no one great product to do it all.
That's when it hit them: THEY should develop the world's greatest SEO software! So that was how the idea of Link-Assistant.Com was born.
A couple of days, nights, and gallons of coffee later, Viktar and Aleh came up with a prototype of the first app in the SEO PowerSuite series, a link building tool called LinkAssistant (hence the website and company name, Link-Assistant.Com).
They tried promoting their own site with LinkAssistant, and it worked great. They took it public and after a short beta stage attached a price tag to it. And you know what? It started selling like hotcakes! It was an incredible feeling the founders could hardly describe: joy, excitement and knowing they're on the right path!
Then followed 10 amazing years of steep learning, getting the hang of SEO industry's best practices, keeping up with innovation and constant changes in SEO, and implementing it all in the tools.
Link-Assistant.Com has grown from nothing into a professional software house with 4 great products on board of SEO PowerSuite. The company has upwards of 20 fantastic team members and 500,000 people from 173 countries who have used SEO PowerSuite over these years.
All of this has been made possible with zero venture funding. Just an idea, Viktar and Aleh's love for code, their perfectionism in product creation, and a vision for making something great for all SEOs out there.
If you want to interview Viktar or Aleh or quote them for your article, please write to press@link-assistant.com.
Link-Assistant.Com's milestones
Viktar and Aleh launch a software outsourcing company to realize there's no all-in-one SEO software and they should build one.
LinkAssistant development starts, with plans to wow & conquer the then nearly nonexistent SEO software market.
Rank Tracker, the company's keyword tracking tool, is born — the most progressive rank monitoring solution at that time and ever since!
SEO SpyGlass, the company's unbeatable backlink checker solution, makes its first appearance.
WebSite Auditor content optimization tool enters the market with a bang!
A truly historic event - the SEO PowerSuite toolset is launched! It united LinkAssistant, Rank Tracker, SEO SpyGlass & WebSite Auditor into one convenient SEO pack.
SEO PowerSuite wins the prestigious Take Charge Award from BlueSnap (former Plimus) for hitting the 10 best-selling products of the year!
An exciting statistic arrives after an
independent survey
conducted by SkyRocket: every 3rd SEO in the world uses SEO PowerSuite!
BuzzBundle, Link-Assistant.Com's long-awaited social media marketing tool, makes it first steps in beta.
SEO SpyGlass incorporates the
WebMeUp backlink index
, now finding a huge number of links and provides the deepest analytics no other tools can offer.
Link-Assistant.Com continues to wow customers with new features in SEO PowerSuite and makes appearance at the largest industry events.
Talking points

If you want to write about SEO PowerSuite and don't know where to start, these quick facts will help you get the big picture:

1. SEO PowerSuite is a long-established player and popular software for bloggers, SEO experts and digital marketing agencies. Over the ten years on the market, SEO PowerSuite has been downloaded by over 1 million people, many of which have become long-term customers.

2. SEO PowerSuite is all-in-one software, meaning it's a one-stop shop for all search engine optimization tasks. This spares users from switching between different applications and lets them perform the full range of SEO jobs with the help of one set of tools.

3. SEO PowerSuite caters for different categories of users:

- Individual site owners use SEO PowerSuite because they like the opportunity to do SEO on their own without the need to pay for professional SEO services.
- SEO pros like abundant and accurate SEO data that helps them make informed SEO decisions and avoid Google penalties.
- Large agencies like SEO PowerSuite's advanced reporting capabilities.

4. SEO PowerSuite is known for its relevancy. The software is updated at least twice a month based on customer feedback and industry trends.

5. SEO PowerSuite is absolutely easy to use and flexible, with a short learning curve.

If you'd like to request a review copy of SEO PowerSuite, please write to press@link-assistant.com.